How To Spy On My Daughter's Cell Phone Without Her Knowing
How To Spy On My Daughter's Cell Phone Without Her Knowing
Are you worried about the overuse of cell phones by your daughters? Are your teenage daughters behaving strangely? If so, you might want to spy on your daughter's cell phone without her knowing.
Remember, while in most cases, spying on someone's cell phone is considered illegal, you can spy on the cell phone of your children if you do it to protect their privacy and safety. Hence, in this article, we shall discuss the different ways that you can use to spy on your daughter's cell phone in complete stealth without her knowing anything. 
Why Should You Spy On Your Daughter?
Although not considered illegal, spying on someone is still frowned upon. Your daughter may start lecturing you about privacy, or in severe cases, you may end up constantly having big fights with your daughters in case you got caught spying which may end up destroying your peaceful family life. 
So, that begs the question: Why spy on your daughter at all? There are several answers to this question. Your daughter may be showing strange behavior which may be a consequence of online harassment and cyberbullying.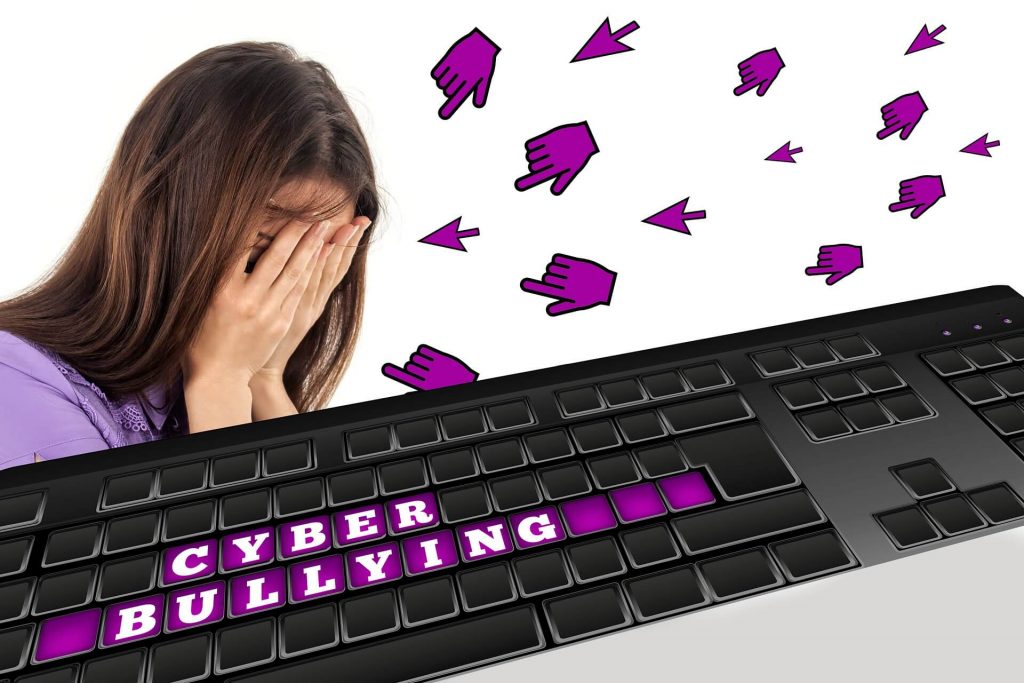 Your daughter may also be hooked on and addicted to social media and online dating at an inappropriate age. And overuse of social media may have bad effects on her life. Moreover, your daughter may also be hooked on online shopping and spending your money buying unnecessary items. 
All in all, how your daughter spends her time online will severely affect her future. So, it is your responsibility as a parent to make sure your daughter is not damaging her life with her cell phone. And one of the best ways to prevent any bad influence your daughter may face online that may end up hampering her future is to spy on her cell phone activities. 
So, if you want to know about your daughter's new online hobbies, and protect her from any online threats, then you most definitely will choose to spy on her cell phone.  
How To Spy On Your Daughter's Cell Phone Without Her Knowing
There are a few ways you can spy on your daughter's cell phone without her knowing. Let us discuss some of them. 
Use Spying app
The best way to spy on someone without them knowing is to use a mobile spying app. 
The best mobile spying app you can use to spy on your daughter is MobileSpy. It comes with a plethora of functions that details what your daughter is doing on her phone: all in complete stealth mode.  
MobileSpy to Spy on your Daughter's Cell Phone
Here is what MobileSpy can do to help spy on your daughter's cell phone.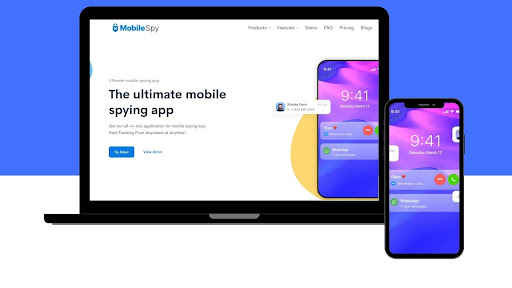 MobileSpy can spy on all the call and text messages that your daughter is sending and receiving on her cell phone through its call and SMS spying feature. 

The app can set up a virtual "Geofence" by tracking the location of your daughter's cell phone and alerting you if she has crossed the determined location. 

MobileSpy can spy on all of her social media activities including the use of multiple social media like Facebook, Instagram, WhatsApp, Twitter, Tinder, Viber, Telegram, and more. 

MobileSpy operates on both Android and iOS devices so you do not need to worry about the type of cell phone your daughter is using. 

The app monitors all the photos and videos on your daughter's phone so you can see for yourself whether there is any inappropriate content on them. 

MobileSpy keeps track of her contacts, so you will know who she hangs out with or if she is mixing up with the wrong crowd.

MobileSpy also has a keylogger feature that records all the key tappings on your daughter's phone. 

MobileSpy's screenshot feature helps you get the screenshot of your daughter's phone in real-time and know what is going on with her cell phone activity. 

MobileSpy also has an applications feature that show up all the applications that your daughter has been using currently, how long has she been using them, and other related details.  
Use Parental controls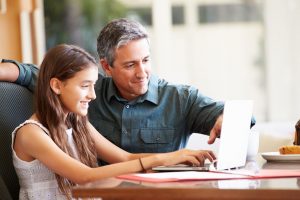 There is also the option of using parental controls on your daughter's phone to spy on her. Like spy apps, parental controls also have certain functions of spying and tracking the target's device. 
However, they are more geared towards parenting which also includes filtering online content on your daughter's phone, setting up parental controls so that your daughter cannot use the phone after a certain period of time, and other functions. But in terms of pure spying, parental control solutions are not that proficient and many are not stealthy enough. This makes it easy to locate them. 
Track Your daughter's iPhone using iCloud
With this method, you cannot spy on your daughter's phone and her activities, however, you can track her cell phone and its location with the help of iCloud. 
Here is how you do it. 
Go to your daughter's iOS smartphone and enable the "Find My Device" option. 

Now, log in to your iCloud account from your web browser. 

From the main menu, select "Find iPhone."

Sign in with your daughter's Apple credentials. 

Now, tap on All devices. 

Finally, from the list of devices shown, select the one you need to track. 
For this method to work, you need your daughter's Apple credentials. However, since you live with your daughter and she trusts you, it is possible for you to get all her credentials with a little bit of effort. 
Use Android Device Manager to Track Your Daughter's Android Smartphone
In case your daughter has an Android smartphone instead of an iPhone, you can use this method to track her cell phone. Here's how. 
In order to do so, you need to log in to the Google account linked to your daughter's Android device.

From the bottom of the screen, you can see the connected phones. 

Select the device you need to track.

Now, you can track the phone's location, lock that device, erase all data, or reset the password as needed. 
Conclusion 
In summary, it is ok to spy on your daughter's cell phone if you want to protect her safety. The most reliable and efficient method of doing so is to use mobile spying apps like MobileSpy. You can also use parental control apps to some degree. But in case you just want to track your daughter's cell phone and do not directly want to spy on it, you can use the built-in functions of these smartphones to track them. 
Hope this article was helpful to you in learning how to spy on your daughter's cell phone without her knowing. Let us know of any queries, comments, or suggestions.