How To Hack Someone's Kik Account?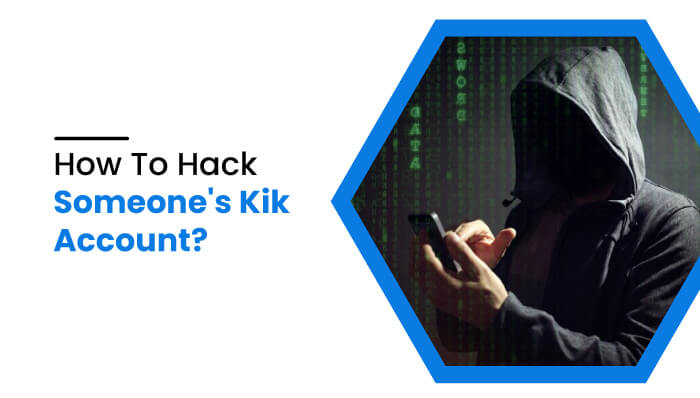 How To Hack Someone's Kik Account?
Have you ever wondered if there is a way to hack someone's Kik account? When you think of teenagers' and kids' popular social media messaging tools, Kik comes to mind. Due to its unique features such as sharing photographs, videos, GIFs, chats, and more, it is widely trending. Users can also make new friends using Kik. 
However, Kik is also not completely secure and safe for kids and teenagers like many other instant messaging tools and software. Digital threats and predators also abound on Kik. These predators, hackers, pedophiles, etc., can harm your kids and lure them into illegal and inappropriate activities.
Hence, as a responsible parent, you need to ensure your kid is safe while using Kik or any other social media platform or even their smartphones. You need to confirm your kid's safety from these internet-based predators and digital threats. 
But how can you do that? Many parents are curious about how they can safeguard their kids from such types of problems and threats. One simple solution is monitoring your kids Kik conversations and activities. As a result, you'll need the best monitoring software. This article has included tactics and spying tools to hack someone's Kik.
What Is Kik?


Kik is a social media platform that allows users to communicate text messages, photos, gifs, videos, etc. Kik can be utilized to communicate and share enjoyable experiences with families and friends. 
To start using Kik, you'll need a phone number, and a valid email address is also required to register. The best part is that setting up a Kik account is straightforward. So anyone can use the program.
There are a few aspects of the app that teenagers and kids enjoy. It allows you to find people with similar hobbies and interests. You can communicate with friends one-on-one, and it also allows users to create a group and communicate there. 
Kik is compatible with Android and iOS devices. Another feature of Kik is users can also remain anonymous. These features are why Kik is trending and widely used by kids and teenagers.
Is It Possible To Hack Someone's Kik?
Because there are so many Kik hack and spy tools available, it's vital to start with the basics. A Kik account might theoretically be hacked, and you can use the best and most recommended spyware on the target smartphone. 
The spyware would run in the background and collect all the important Kik data. It would then upload the Kik conversations to its server, where you could view their messages.
You can also use a Kik password hacker. However, most internet-based haking programs will merely ask you to complete questionnaires, and they aren't the real answers, and they will squander your money and time.
Is It Safe For Children To Use Kik?
While Kik can be beneficial and entertaining, it also offers some threats to youngsters, making you want to learn how to spy on someone's Kik. When a youngster uses Kik, they may be exposed to the following risks:
They will have the ability to converse with strangers.

Kik is recognized for having many cybercriminals, spammers, hackers, and pedophiles, and it makes little attempt to remove the predator's profiles.

Teenagers and kids can be groomed if they interact with predators and strangers.

There are no safeguards to prevent the dissemination of inappropriate and fake news.
How To Hack Someone's Kik Account? Best Apps to Hack Kik
We've already mentioned above that you'll need a spy tool to hack Kik. However, there is a variety of spy apps available in the market. To assist you, we've included some of the best, widely used, and recommended spying applications below:
MobileSpy: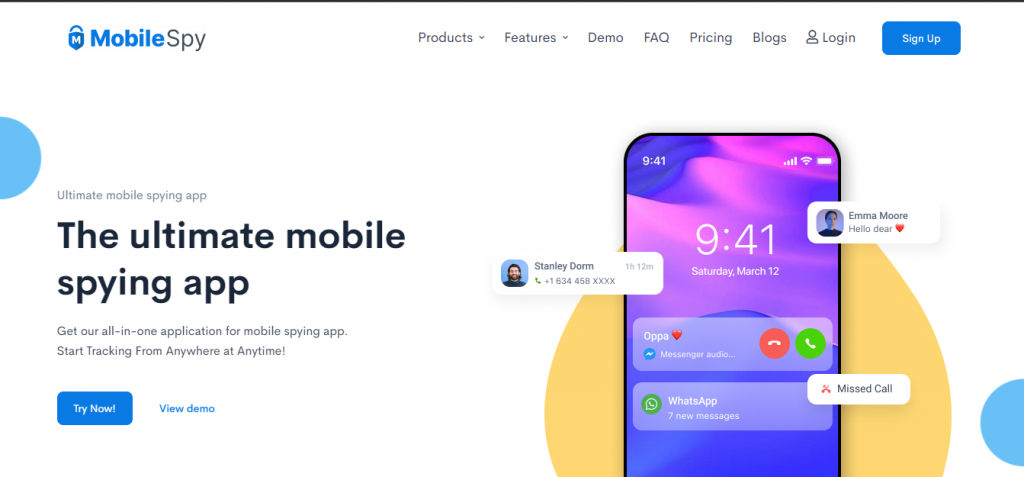 Gaining access to someone's Kik account is challenging and undertaking. On the other side, installing MobileSpy on the target's phone allows you to stand out. This is a hacking software that includes over 30 functionalities.
One of those functionalities is monitoring everything on the targeted Kik account.  MobileSpy will show you all messages, photos, movies, and other items.
MobileSpy provides another amazing feature to help you figure out what you're missing. The keylogger is a feature that records all keystrokes made on the phone. As a result, when your target accesses Kik, it will collect their login information. However, this feature is only available for Android devices only for now.
MobileSpy uses cutting-edge technology to eliminate developer trickery. You can hack Kik using MobileSpy in no time. The data is accessed using MobileSpy's dashboard, compatible with all browsers.
How To Hack Kik Using MobileSpy?
Follow the below-mentioned steps to hack someone's Kik account using the MobileSpy application:
Open

MobileSpy App
Sign up

for a MobileSpy account and purchase a

subscription

of your choice.

Now,

download and install

the MobileSpy software on the target's smartphone.

Return to MobileSpy's

website

to access your

account.

Now, wait until the

synchronization

is finished.

You will be able to

monitor and spy

on the target's Kik and many other smartphone actions after the synchronization.
Why Is MobileSpy The Best Solution To Hack Kik?
MobileSpy is one of the best software on the market that provides a vast range of functionalities and features. Various other reasons make MobileSpy the best and most trustworthy. Let's have a look at them:
Less time acquiring.

Operation in stealth mode.

Results in real-time.

Budget-friendly rates.

Rooting and Jailbreaking of the device are not necessary.

There are no further charges after the purchase.
mSpy: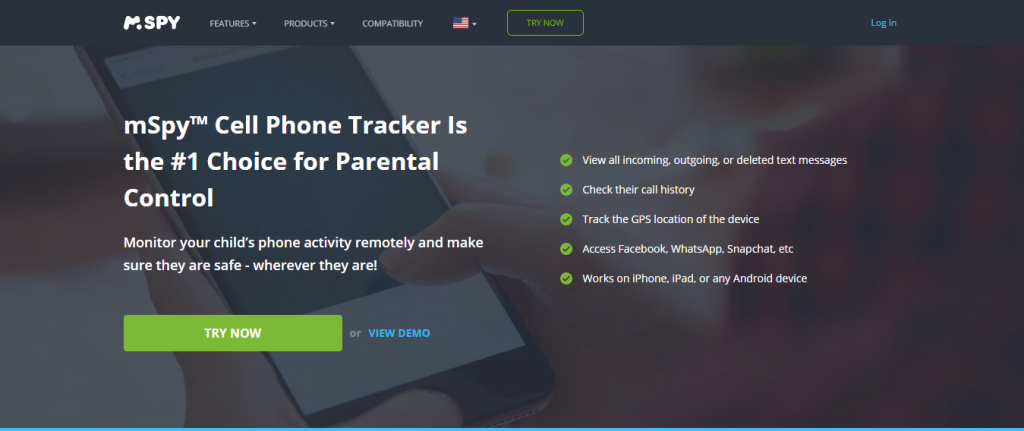 Spying on Kik messages is possible with mSpy. With this app, you can read your kids' conversations and ensure they aren't chatting with strangers or engaging in illegal activities.
Aside from spying on Kik, mSpy has many other features that users can take advantage of such as GPS tracking, phone activity monitoring, social media monitoring, and much more. In addition to spying, it can be used as a parental control program.
You can use this application on Android and iOS devices and use it stealthily. However, rooting and jailbreaking may be necessary to fully utilize all of its features.
uMboix: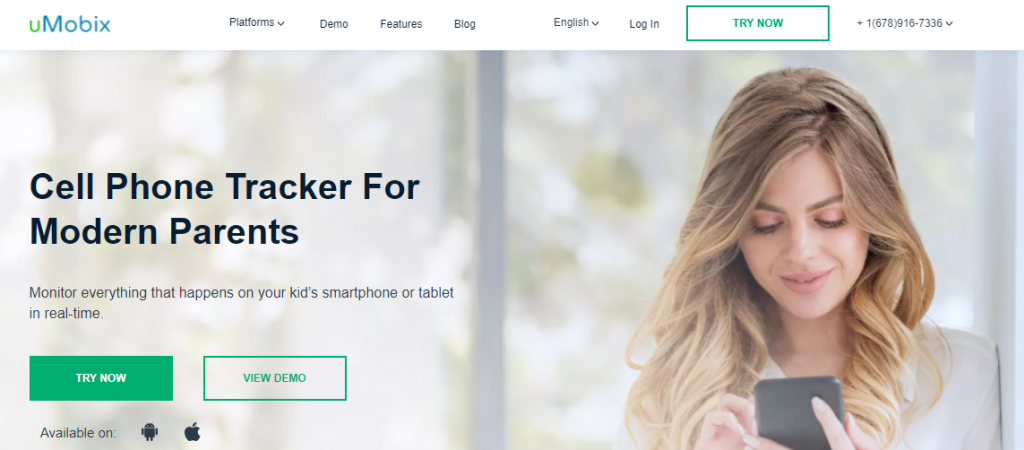 Additionally, it is a renowned spy tool, widely used worldwide for spying and monitoring. The uMobix app allows users to keep track of the targets' Kik actions. In addition to Kik texts, uMobix also shows other activities from Kik.
uMobix offers a variety of features and functionalities, including phone tracking, location tracking, multimedia tracking, etc. With this app, parents can easily spy on and track the devices of their children or loved ones.
It is necessary to gain one-time physical access to the device and to gain access to all the crucial features to root or jailbreak the device. Furthermore, it is expensive spyware.
Kik Accounts: What Can You Do To Keep It Safe?
As you can see above, the ways of hacking someone's Kik. Hence, someone can also try to hack into your Kik account. As a result, you need to be careful and follow the below-given steps to avoid hacking your Kik.
Activate your phone's screen lock and establish a difficult passcode to guess.

To prevent unauthorized access to your account information, disable the auto-saving feature and don't use similar passwords.

Avoid unknown links.

It is best to keep your phone nearby yourself so that someone cannot use it without your permission.
Conclusion
Kik is a widely used messaging tool, and it is more trending among kids and teenagers. However, we've mentioned the threats and dangers of Kik for kids and teenagers above. Thus you can say that Kik is not entirely secure and safe.
Predators and groomers can groom your kids. As a parent, you want to ensure your kid's safety from these groomers and predators. As a result, use the MobileSpy app to keep an eye on your kid's and loved ones' Kik activities to ensure their safety.