Enter Cell Number To Read Texts Free Without Installing On Target Phone

Enter Cell Number To Read Texts Free Without Installing On Target Phone
Do you ever think about who your kids or loved ones secretly communicate with? Thousands of other individuals desire to read texts without installing spyware on the target device, just like you.
This will be extremely beneficial to business owners and individuals who wish to keep an eye on their spouses, kids, and other family members. You can spy on their messages using the information supplied here without accessing the target device.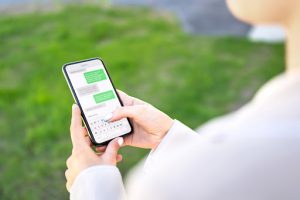 The fantastic part is that the person will have no idea that you are reading all of their text messages. Everything is done without necessitating access to the target's device, and your information is completely secure. Isn't it exactly what you're after? 
You can enter a mobile number and read texts without installing anything on the target phone, as odd as that may appear. We'll show you how to read texts without installing them on the target device in this article.
Is It Possible To Read Text Messages For Free Without Having Access To The Target's Phone?
Spying on SMS is achievable without having access to the target device. To spy on iOS and Android smartphones, the procedure is slightly different. If you want to spy on iPhone, all you need is the iCloud account passwords attached to the device. The SMS tracker app will synchronize the information to its dashboard without accessing the target phone.
One-time access is required to utilize some spyware for android without installing anything on the target phone. As a result, once you've installed the spyware and given it access to messages, it will periodically upload the information to its server.
How To Read Texts Without Installing On Target Phone?
You can have your reasons for reading others' text messages, yet the main point is how is it possible to read texts without installing or without having access to the target's device? Well, you can always look for third-party spying applications.
Spying apps allow you to monitor and track your target's entire phone's actions. You can watch and track their text messages, location, social media activities, phone logs, etc. However, it is crucial and tough to find appropriate spyware as the market is full of spyware and parental control applications.
Hence, to help you, we've shortlisted some of the best and recommended Spywares below, which will assist you in reading text messages of your targets and provide many other features.
mSpy
This is one of the most well-known and widely used spyware. It can remotely monitor the target's phone messages in a stealth mode. There is no need to install the app on the target's iPhone; however, the tracker must be installed on an Android device.
mSpy provides various features to its users. On the other hand, it can be expensive, and jailbreaking and rooting may be needed to unlock all the features. Physical access to the target's device may be necessary in the case of Android devices.
Pros:
It runs in the background.

To track all sent and received texts, it employs a sophisticated algorithm.

Also track the history of website visits, including a record of all bookmarks.
Cons:
It might be expensive

Jailbreaking and Rooting are required in some cases.
uMobix
uMobix is one of the top-rated SMS tracker apps available, allowing you to monitor various target phone activities such as phone calls, GPS position, multimedia, etc.
With the help of uMobix, users can monitor a variety of instant messaging platforms. For instance, you can access the gallery of a certain device with this monitoring device. Even so, this app can be expensive and require a premium plan to access all the app's features.
Pros:
You can keep track of all SMS messages that have been sent, received, or deleted.

You can also track call logs.

Allow seeing the history of visited sites.
Cons:
The basic tier package has limited tracking capabilities.

One device is allowed per subscription.
Hoverwatch
Hoverwatch is a monitoring tool that lets users spy on a target's Texts, phone actions, etc. You can use this free phone tracking tool to spy on your kid's and loved one's text messages and phone calls.
Hoverwatch also examines all of the device user's data and sends. You can download this hidden program and use from your internet account.
Pros:
When you use the app's location tracking service, you will stay undetectable.

Provides trail versions to its users.
Cons:
Requires physical access to the target's device in some cases.

Only rooted phones have access to the tracking SMS feature.
FlexiSpy
FlexiSpy is a mobile tracking program that works on PCs, phones, and tablets. It provides an easy-to-use, and it offers a variety of features to its users, such as location tracking, social media monitoring, text message tracking, etc.
FlexiSpy operates in stealth mode, and remote updates are carried out automatically. However, you need a premium version to access all the features.
Pros:
You can prevent the target device from uninstalling this program.

Provides powerful SMS tracking capabilities.

Provides a conventional remote installation.
Cons: 
It is necessary to have physical access.

Jailbreaking and rooting are necessary.
How To Read Text Messages Without Installing On Target Device Using MobileSpy?
You don't need to root or jailbreak your smartphone to access your target's device to read their text messages. Without your target's knowledge, the MobileSpy application will allow you to monitor your target's sent and received notifications. 
To view your target's text messages with the help of the MobileSpy app, follow the instructions below:
Install and Open the MobileSpy application.

Login with valid credentials.

Now go to the dashboard of the MobileSpy app.

Connect your Target device

You can now keep track of your target's text messages.
Conclusion
This is our comprehensive explanation of "How to read texts without installing them on the target device?" Although, you can use various third-party spyware to view and intercept your target's text messages.
However, you'll need to choose the right spying application. As a result, we've listed some of the best spyware to assist you in viewing your target's text messages. We recommend you to use MobileSpy, the best spyware available on the market.