What is the risk of child's fake social media account?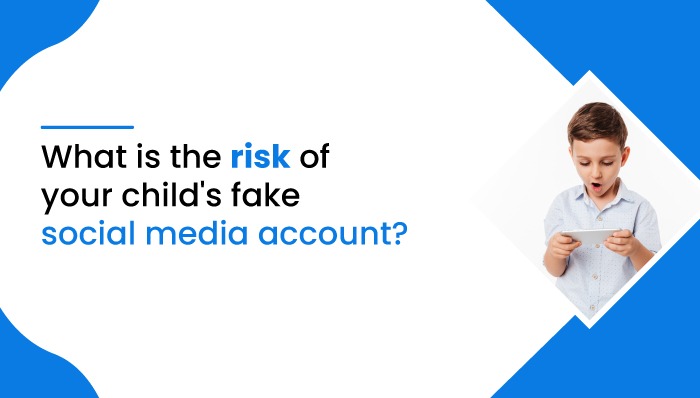 What is the risk of child's fake social media account?
The growth of social media has altered our perceptions of and encounters with knowledge. For many people, social media has replaced traditional news sources. Never before has it been so simple to find, post, and exchange knowledge. Anyone can set up one or more Facebook or Twitter accounts in minutes, often anonymously. Your child might also be opening a fake social media account. It seems normal, but there is some risk of your child's fake social media account.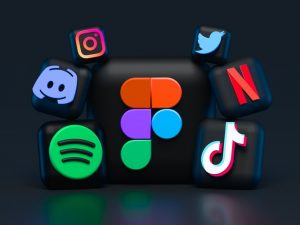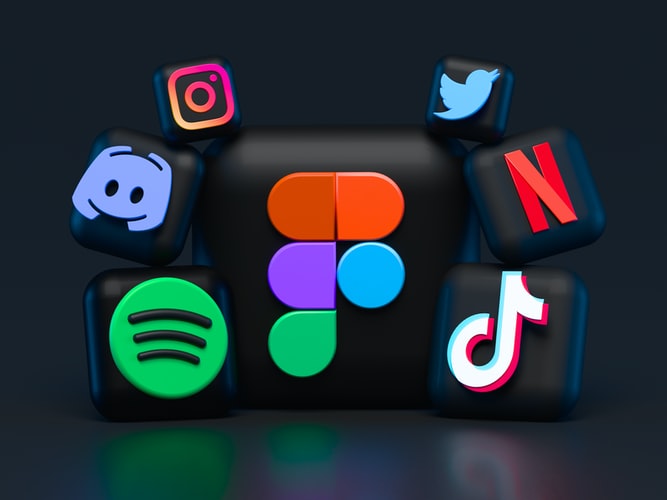 By nature, social media sites allow users to exchange information with the click of a button easily, but the information is often skewed along the way. Social networking websites are used for spying, sending malicious links, and financial fraud. Cybercriminals also use social media sites to help them establish a connection with their targets.
Fake accounts are a frequent occurrence on social networking sites. Facebook is a famous site for spotting fake accounts. A fake account is an online profile created by someone attempting to impersonate someone else. In this blog, you will learn about the risk of a child's fake social media account.
What it's like to get out of bed in the morning and find a large number of people commenting on your child's Facebook post, slut-shaming them?  For the stuff, they know nothing about and accuse your child without first determining the nature and accuracy of a specific piece of news. What effect does it have on a person's mind when someone thousands of miles away calls your child a slut, a cunt,  characterless, and other similar or worse harmful insults without ever meeting them? How painful does it feel when people start sharing your child's photos on bogus social media sites without their permission and believe it is their right to ridicule you?
Read More: 7 Essentials To Teach Your Kids About Social Media
Is Creating a Fake Social Media Account Is Illegal?
Yes, creating a fake account has a good chance of violating terms of service and privacy. It falls under the violation of one's right to privacy according to the nation's constitution. Since the author of the fake account is making false electronic documents to inflict harm or injury, he or she may be charged with forgery. As per the respective country's laws and guidelines, the accused may be imprisoned and fined for some money. 
Why Do They Create Fake Social Media Accounts?
The purpose behind fake social media accounts may be to persuade a person to manipulate specific users to obtain confidential information or distribute false information to a broader group. The hacker can also force users to forward malicious links and download unchecked files, which can cause viruses or malware to spread. 

Most kids tend to use social media to hang out with friends and reinforce existing relationships. Most children do not have a rich social life with strangers. Suppose you have a genuinely alone child who has no friends who feel isolated and frustrated. This article will encourage you to help them connect with groups or seek counseling, but that is not the case for the vast majority of children on social media. The majority of children who use social media do so to strengthen established relationships.

Most of them use fake accounts to spy on their girlfriend or boyfriend. This trend is so exciting that kids stay online late at night and keep an eye on others. 
However, parents must be mindful that many young people build "alternative" or hidden social media profiles, which their parents do not recognize. These fake accounts encourage young people to speak openly, without the prudent family's eyes.
How Your Child's Fake Social Media Accounts May Cause Risk Or Harm Them?
Children are increasingly taking chances online. Kids building fictitious social media accounts to escape parental scrutiny is popular these days. However, parents should be mindful that many teenagers build "alternative" or hidden social media profiles that are not visible to their parents. These phony accounts allow teenagers to express themselves openly, away from the prying eyes of relatives.
At some level, parents need not be worried because their teen has a hidden social media account. It will provide your teen with a fun outlet, a place where he or she can be themselves with a small group of close friends.
Risk of your child's fake social media account
However, there is cause for concern if your teen uses a fake account to portray their "true" or alternate persona that portrays their wild side or if you discover deeper, darker issues.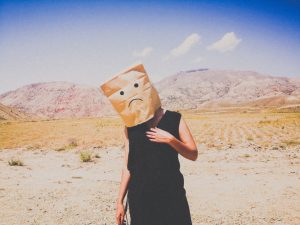 While it makes sense for teens to differentiate their public and private personas in an age where online information can sometimes influence college and job decisions, teens can not presume that their Finsta would remain private and unconnected to them.

Teens sometimes forget that even hidden, private accounts are never truly private. Anyone can take a screenshot and share images/posts.

Teens should never believe that everything they share on the internet is private. And if only a few friends have access to their account, all it takes for that privacy to be violated is for one of those friends to screenshot the page. It's not unusual for teen friend groups to break up, and previously private pictures can go public – even viral – if an enraged ex-friend shares them.

A fake account may harm your child's future education and job holdings. 

All on the internet is a hoax. Internet criminals prey on children to download fake games that contain malicious code or links. The malicious code or connection has the potential to infect your computer and steal your personal information. If the account of your child is fake, you will hence be unknown about the situation. 

A child may encounter some internet content that may be inappropriate for their age or developmental stage, and you will be unknown. This type of material contains photos and details that may be harmful to a child. 
Sexually explicit and obscene content and graphics

Cruel or violating content and graphics

Websites that promote abuse and terrorism
What Can You Do As a Parent If You Find a Child's Fake Account Created By Them or By Somebody Else?
If your teen has a social media site that they do not want you to know about, it could indicate that they are engaged in risky activities that you should be aware of. It's one thing for a teen to have a fake account for sharing funny images or serious thoughts with their friends; it's quite different if they use their account to threaten one of their peers. If your teen has a fake social media profile, you should also be aware of it, just like every other social media profile.
If you know someone who has constructed a bogus account, we ask that you inform the Internet Service Provider. Make sure you report it more than once so that they can take that fake account down. 

Stay friends with your children so they can share anything they encounter online. Be sure that your children are not keeping any secrets. Encourage them to notify you if they come across any dubious or inappropriate material. If something upsets or makes them anxious, automatically create a sharing atmosphere. Doing so protects them and their data from online predators.

Your children's online lives reflect their digital footprint. So, teach your child about the traces and trails they leave when they use the internet. Discuss the effects on fields such as career, academics, and social life. Teach them to be appropriate and only to post small details on the internet.
Steps to follow for recognizing fake account 
The profile picture is an apparent sign of dealing with a bogus account or bot.

The

substance on their profile

can also be used to identify fake profiles.

See the

content

carefully, which may indicate a fake account.

The

biography

is the segment where users introduce themselves, explain what they do, and provide contact information. This section may be suspicious.

The

username or nickname

will assist you in locating a bot or fake account.

Check

transparency of the accounts

; fake accounts may lack transparency.

Inspect interaction standard.

If you suspect a profile is fake, look at the number of

followers and followers

.

This sort of fake profile on social media typically does not connect with other accounts.

Review the

follower-to-engagement

 ratio.

Make use of

measures of verification

.

Keep an eye on conflicting views.

Be

cautious about scams

.
Final Thoughts 
Facebook, Snapchat, Instagram, Twitter, YouTube, Pinterest, and Tumblr are social media platforms. These are only some popular social media outlets available to children and teenagers today. Although there are numerous advantages to being digitally linked, there are also numerous disadvantages. It seems normal, but there is some risk of your child's fake social media account. No parent is capable of monitoring all their children do on social media. You can take, and you have to take preventive measures to help your children use social media more responsibly.
Some children become addicted to social media, while others gradually abandon it. So, parents need to take precautions to shield their children from the harmful aspects of social media. Parental guidance and oversight provide an additional layer of security. Parents should take action against the offenders who are gaining access to their children's accounts.
Since your child's online activities represent their digital footprint, kids' online activities may either make or break them.