How to hack Instagram?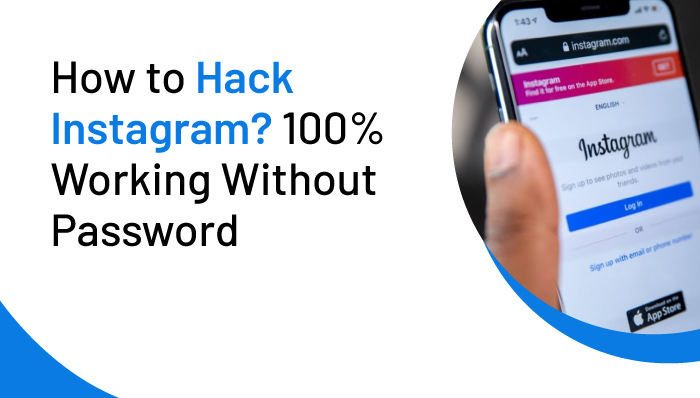 How to hack Instagram?
Instagram is a free and most popular social media platform where you can post pictures, share stories and make Instagram reels with your friends and followers. Instagram has gone mainstream as a platform for individuals to share their happy moments. Read this blog to find out how to hack an Instagram account.
Almost everyone we know has an Instagram account. According to Statista, over 1 billion people are using Instagram. With the large user base, Instagram, like any other social media network, is indeed vulnerable to cyber-attacks. Hackers' interest in accessing and hacking Instagram accounts is growing with the rise in Instagram users.
However, there may be genuine reasons to learn how to hack someone's Instagram accounts. Parents often wonder, "Is Instagram safe for my kids?" and try to watch over their Instagram account. Similarly, a spouse may feel if their partner is behaving strangely or cheating and want to spy on their Instagram account. 
Note: Instagram hacking techniques you employ should be used with caution. Hacking someone's Instagram may result in legal problems and serious consequences.
Why do people hack an Instagram account?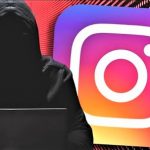 People may hack an Instagram account for several reasons, from genuine interest to malicious intent. Some of the most popular motives for Instagram hacking are:
To keep kids safe on Instagram 
Since many young children have been exposed to harmful information and individuals on Instagram, parents desire to hack their child's Instagram account. This way, parents can protect kids from cyberbullying and harassment on Instagram.
To spy on suspicious spouse
People are often curious about their strangely behaving or cheating spouse. Knowing how to hack into their Instagram account to monitor their connections and messages may provide a lot of satisfaction.
To spy on employees
Company owners might want to spy on an employee's Instagram account on what they do on Instagram during working hours. The business owner may have doubts about specific employees, suspecting they are defrauding the company and leaking confidential business data to third parties. Therefore, owners can hack employees' Instagram for employee monitoring.
To access confidential information
Hackers get access to someone's Instagram account with the intent of stealing the victim's personal information. You can easily access private messages or recent posts if you know how to hack their Instagram account.
How to hack an Instagram account? 
Here we'll show you four distinct methods to hack someone's Instagram account. Let's get started.
Using a spy app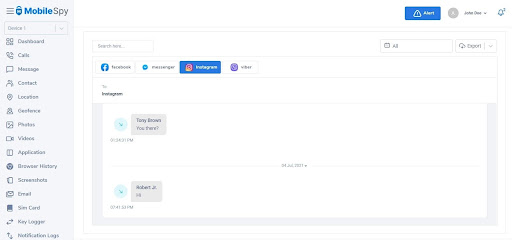 The simplest method to hack someone's Instagram account is using an Instagram spying app like MobileSpy. This spy app enables you to monitor all of your target's Instagram activities. You can easily check their direct messages and see whom they're chatting with, as well as watch their activity and see if they get into any trouble.
Once the app is installed on the target device, you can use the Instagram spy feature on the spy app to:
Spy on the target Instagram account.

Read all their messages and chats.

Check the multimedia files shared.

Track the current location of the target device through GPS.
Phishing technique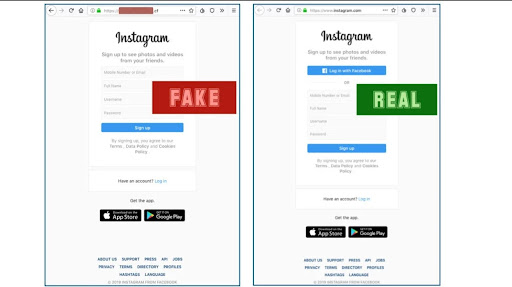 Phishing has been the most common method for hacking Instagram accounts and, according to the hackers, it's the easiest way! Hackers use the phishing method to create a dummy login page like the actual Instagram login page.
The mocked Instagram login page can be hosted easily on a public server and is sent to users via email or another platform. Users are prompted to submit their login credentials in order to access further information. The time users enter the login details, hackers can access the credentials easily, and hence the Instagram account is hacked. 
As phishing techniques can often be difficult for non-programmers, you could hire a professional hacker to use this method. If you are a programmer, you can click here to create a fake Instagram login page. 
Using keyloggers
Keyloggers may be used to quickly and easily breach an Instagram account. Keylogger captures all keystrokes and device activity in real-time, which is the most intriguing method of capturing the activities of mobile phones.
Keyloggers are sneaky since you have no idea they're observing and recording your every move. It implies that the keylogger will save the data for you when your target connects onto Instagram using their username and password, and you can easily hack their Instagram account.
To hack an Instagram account of a target person, you'll need to install a keylogger from spy apps on their devices such as MobileSpy, mSpy, or iKeyMonitor.
Brute Force
Brute force is a hacking method that uses every potential combination of keywords and phrases to crack a password. The approach commonly uses a list depending on input data to hack the Instagram password. The brute-force approach needs password-cracking software designed expressly for identifying the password.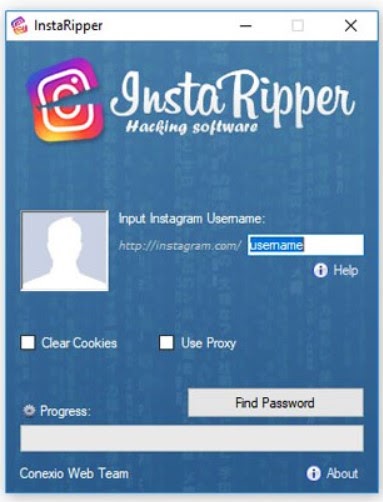 We recommend you to use Instaripper, which is the most used software to crack an Instagram password. It uses the "brute-force attack" hacking approach in conjunction with its VPN server, from which it obtains virtual IP addresses to increase the number of cracking attempts.
As the program is created to recover a lost Instagram password, the app's creators will not be held liable if someone engages in unlawful activities such as hacking someone's Instagram account.
Conclusion
The concepts and procedures on how to hack Instagram, as said before, are exclusively for ethical hacking to spy on your spouse, prevent your children from Instagram risks, or employee monitoring.
We do not support any hacking that puts any other individual in danger. It is not a pastime to hack an Instagram account. Hacking is mostly done for criminal purposes and can have major impacts, so proceed with caution.