What are the most popular social media?

What are the most popular social media?
There has been plenty of movement in recent years on the top popular social media sites. Social networking platforms have been locked up in an endless chair game. Knowing how profoundly each of these platforms reaches the global online community is essential to your business's social media marketing strategy.  It is important to choose which social network your brand will focus its marketing effort on and not just a pure hunch.
Facebook may still be dominant, but TikTok's social media platform has experienced the most rapid growth. With just five years since its launch, the video-based platform is fifth for most monthly active users (MAU). Meanwhile, Instagram's growth has been impressive, and the MAU ranks fourth. The choice of social media platforms is growing and changing for brands wishing to reach a public. And attention must be paid to the location to which your population could move.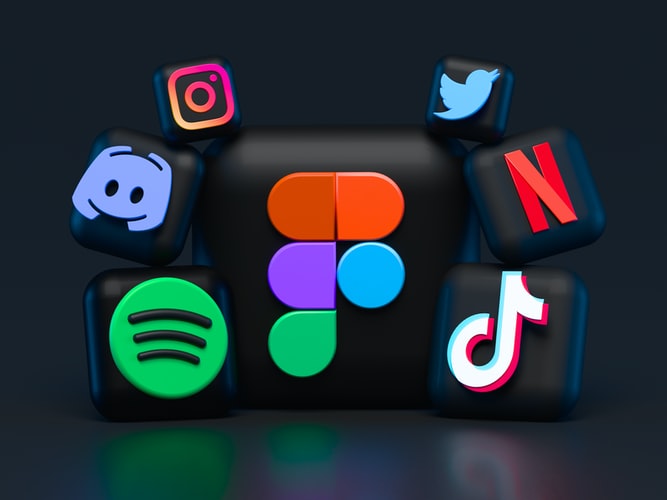 Most Popular Social Media
Below are the list of most popular social media:
Facebook

YouTube

WhatsApp

Instagram

TikTok

Snapchat

Reddit

Pinterest

Twitter

LinkedIn.
Facebook
No matter which industry, there is room for you on Facebook despite a shifting demographic. Financial services, electronics, retail, gaming, entertainment, media, technology, consumer goods, and automotive companies are among Facebook's leading industries. While the news feed suppresses business posts increasingly, there are still ways to strengthen participation without advertising.
YouTube
YouTube is the original social media video platform with a market dominance of 2 billion monthly active users.  The potential for the reach is incomparable. YouTube has a strong base of users of all ages. It's second only to Facebook, including 38% of US adults who use the platform. YouTube encompasses all kinds of beauty, games, home improvement, training, and DIY. This is the platform to invest in for most brands with the growth of video for content marketing.
WhatsApp
WhatsApp remains the most popular social messaging app than Facebook Messenger. The closed message application may not seem to be the brands' obvious choice. But consider, SMS has an open rate of 98% compared with 20% of email; you know it's a captive audience. And, contrary to SMS, the messages sent by WhatsApp are free. If you use WhatsApp for customers and retain an under-utilized platform, you start to realize the potential for brands. You have a direct marketing channel for your audience if you can crack WhatsApp.
Instagram
Instagram is a social network that can thrive on product-based companies, influencers, and trainers. The potential rates for product-based companies are higher than ever since the introduction of shoppable posts in 2018 – B2B not only can connect to a large audience but also directly link product information and sales. Instagram is a gold mine if your target demographic is less than 35: 75% of 18-24-year-olds use Instagram, while 67% of Z generation and 57% of Millennials use the app every day.
TikTok
The company's mission, to inspire creativity and bring joy, with a motto of "leading destination for short-form mobile video." TikTok hit a chord as it is the youngest application to the market, but it is growing incredibly. The app was the fastest growing app worldwide in 2017, just after one year. The app was downloaded 2 billion times globally, despite efforts to ban TikTok in the United States, and is banned in India as early as 2020.
Snapchat
You want to enter Snapchat if your demographic target is young. Snapchat's most active users are 13 years of age, and they spend more than 30 minutes a day on the application. Snapchat is a platform for content generated by users, videos behind the scenes, exclusive offers, and influencer takeovers.
Reddit
According to Alexa rankings, Reddit pretends to be the 'front page of the internet' and is one of the top 20 most visited sites. Reddit has a unique mix of content and community, with over 150,000 communities devoted to every conceivable topic. There are so many niches for each brand and business – it's about finding the niches to be active and immersing your potential customers.
Pinterest
Pinterest contains fashion, food, decor, wedding, training, and bricolages, among the most popular content. Furthermore, Pinterest can thrive on anything with rich visuals. In particular, 81 percent of Pinterest users are female, which is a compelling reason for investing time in Social Media Marketing on Pinterest if you have a mainly female audience. This doesn't mean that men aren't on Pinterest – 40% of Pinterest new registrations are male.
Twitter
Brands can craft and hone their voice on Twitter – in addition to being informative and helpful, it has space to be clever and personal. You can make a huge commitment to Twitter if your business is about entertainment, sports, politics, technology, or marketing. Jump into threads, provide value, share content, and participate in a non-stop conversation.
LinkedIn
Over 61 million users can be found in senior positions at LinkedIn in its huge network of professionals. LinkedIn's the place to be if you want policymakers with the power to hire your company, store your product, or partner with you. LinkedIn is a highly-focused social media platform with an unlimited potential to connect with an elite team of specialists who can help your business.
Conclusion
Knowing as much about a platform as possible is crucial to social media marketing success before promoting your brand. Various features and functions make some platforms more suitable for one brand than another. Various legacies and cultures attract special demographics at the same time. Build solid insights into all these variables, and the returns your business deserves will be much more evident from your next social media campaign.