Best Phone Tracker Apps for Free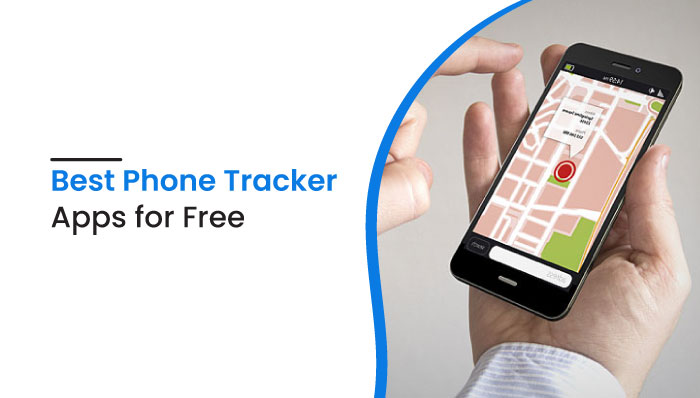 Best Phone Tracker Apps for Free
Let's be honest with each other and accept that we have lost our phone at least once in our life, be it temporary or permanent. I also lost two phones in my life one is an iPhone, and another is an Android. At that time, I also didn't know about tracking apps and filed a lost phone complaint and posted it on social media. Well, they never worked out. If I knew about the free best phone tracker apps, things would have been different.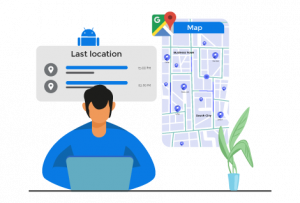 You may have lost your phone temporarily, like; getting misplaced, lost inside the house while in silent mode, or covered by a pile of clothes for laundry. Maybe even permanently like falling from a pocket while riding or walking, and leaving the phone in a restaurant or unknown place. 
In this blog, along with talking about the free best phone tracker apps, I will also solve two kinds of people. One is those who have lost or stolen a device, and the second is those who want to monitor their kids, employees, or spouse with free tracking apps. Third-person cover tech geeks who want to know more about tracking apps or try them to know how it works.
Best Phone Tracker Apps
You are here searching for the free best phone tracker apps so you can find your currently missing phone or know how to track your stolen device. If you have already lost your phone, then I am sad to say that you can't install any apps to track it. You can install spy apps like MobileSpy, FlexiSpy, and Cocospy on it if you are using an iOS device if you want to track your phone's current location, even if it is already stolen and you don't have access to it.
Installing a spy app for phone tracking is different in Android and iOS. On Android devices, you need physical access to the phone and download the app manually. In an iPhone or iPad, you can install mobile tracking apps if you know the iCloud user credentials. 
Tracking apps hidden from the targeted person's phone have tons of features and work as a spy tool. Parents want to secretly monitor their kid's location and what they do on the internet daily. In an organization, they want to make sure their employees don't leak a secret project to competitors. Some tracking apps are limited to tracking phone numbers and GPS locations, so they don't need to be hidden.
Okay. Your phone comes with a pre-installed tracking app. They are limited to tracking location, erasing SD cards, erasing phone contents to factory default, and ringing your phone only. That's why many people aren't aware of these kinds of phone tracking apps. Here are Pro Tips for iOS and Android device users.
Best Free Pre-installed Tracker Apps in IOS and Android devices
Before we talk about advanced featured tracking software, let me help those who have lost their phones. Below are the 2 apps that come pre-installed on IOS and Android devices:
Find My Device
This app is made by Google Inc. Find My Device has been on the corner of your app drawer for decades already, but only a handful of people know and use this free phone tracking app. It is completely free and available for Android devices only. It works in mobile devices like; tablets, phones, smartwatches, and Android-powered devices. If you lost your phone, then use a computer to locate it. You need to enter the google id and password used in your play store account on your computer to track your phone. 
The features of this app are:
Location Tracking: This feature works with an internet connection. You can track your phone location in a real-time location. Location sharing with your friends and family is also available. This feature gives you the exact location of your device. It's a pre-installed locator app.
Remote lock and erase: This feature allows you to lock your device, shut down your device, erase SD card contents, or reset your device to factory default.

Ring and flash: Most of the time, we tend to lose our phone below the bed, sofa or forget it in-store and the sad part is that it's either in silent or flight mode. It has a feature to ring your phone even it's in silent mode or flight mode. If you have a flash, then it can make your flashlight glow too.

You can send a notification to your device to check notification is working or not. 
It doesn't have features like locating via SIM card, alert for SIM card change, and 
Find My iPhone
This app is free of cost and the best phone tracker apps out there but only available on the iOS device as it's made by Apple. It works as a GPS tracker and cell phone tracker. You don't need to install an application or anything to make it work. You only need an Apple id to start. Many people know about Find My because apple, most of the time, notifies them to turn it on or set up 'Find My' with every software update.
It has features like:
Location tracking and sharing:

This app records your location, where you have been, and where you are right now. It has the option to share your location with contacts, friends, and family. You can track the last online location in case it's lost. There is an option to check your device's current location, and its accuracy is so great that you won't believe your eyes. It perfectly shows the house's exact location where the device currently is, along with the satellite view.

Remote erase and ring:

This app has a feature to ring your phone in silent or flight mode. You can erase the device in case it's lost and send the location to your apple id if the battery is low.

Mark as Lost:

This feature is so cool that you will be happy knowing it's free. This feature allows you to mark your lost device, and it will keep it under surveillance. When the marked device gets internet access or is connected, it will notify you where the device is. Isn't that a great feature? 

Even without the internet, it can share device location via Bluetooth, but it works only when in Bluetooth range.

It doesn't have many options and features like Sim card tracking and alert for SIM card changes.
Google Maps
What? Google maps. Really? How? Isn't it just for directions and locations? This might be your current state. When I first found out google maps could do more than showing landmarks, directions, and famous places, I had the same reaction. 
It has features like: 
Locating your device on the map.

Sharing your device location with others.

Track more than one device or multiple devices at once.

Track your friends or family's live location.
P.S: These free phone tracker apps have two major drawbacks, and that is, they can't be tracked until and unless your device is connected to the internet. Also, if your location feature is turned off, you can't track the phone. You can say goodbye to your device if the thief switches off your phone and doesn't connect it to the internet.
Read More: How to find your lost phone
Best Free Tracker Apps
Now it's time to learn about the best free phone tracker apps. They are 3rd party apps, and you can install them manually or remotely, which I have already explained to you above, so without further delay, let's list out them and understand them to their core.
MobileSpy
This free app is developed for ethical use only, like parent monitoring, employee monitoring, and phone tracking. It has a range of features like reading SMS, call logs, GPS tracker, install application, block application, phone location tracking, SIM card tracking, etc. I listed this app because of its simplicity to use and understand. Many parents gave me suggestions to include MobileSpy in the tracking apps list as they were satisfied with it. It has a very accurate data collection and sending system with live screenshot sharing. 
It's legal if used for parental control and monitoring employees after notifying them. Likewise, this app has tons of features like Application installing and blocking, Uninstall alerts, Screenshots, Block access to install, or uninstall new apps. To know about them in more detail, visit the MobileSpy feature page. You can view a live demo of how this app works on its website, where you can click to see how this app works.
Features of MobileSpy: 
Call Logs:

This feature allows users to check the most contacted number, Incoming and outgoing calls, and missed call lists. It also shows you the duration of calls along with the date & time of the call.

Read SMS/MMS:

This feature allows you to read the live conversation between the sender and receiver. You can read messages even if they are deleted. Use this feature to protect your loved ones or children from bullying and getting scammed.

Email and social media spy:

You can read the received and sent emails on the targeted device. This application helps you to read even email deleted from the trash or spam folder.

Location:

This feature gives you the live location of the target. Its location sharing is so precise and accurate that you can track your kids and where they are heading. Always know where your loved ones are and their activities.
Photos & Videos spy:

Your kids may be saving inappropriate photos or videos on their devices like sexual content or bullying someone. You can always know if they have any suspicious photos.
Social Media & Apps:

Know what your kids do on social media like posting, chatting, commenting, and content exchange. This app works as a Viber spy, Snapchat spy, Instagram spy, WhatsApp spy, etc. Screenshots captured by the MobileSpy app can help you see what your kids are scrolling through.

SIM card Tracking:

Even if your kids go to a place with Wi-Fi access, you can track them by their SIM location. You will also receive alerts when your kid changes SIM card or switch off their phone at a particular location. This app can help you locate your lost or stolen phone.
Pros: 
Call tracking and SMS tracking.

Works in both Android and iOS devices.

Track kid's GPS watch and cell phone.

Hidden from the app drawer.

Stealth operation and app updates.
Cons:
Needs a paid version to access the full features of this app.

Requires rooting the target device. Jailbreak in the case of iOS.
How to install the MobileSpy app?
To install this app, go to the official website of MobileSpy, and there you will see a box written 'Start your Free Trial' click on it to install it. You will be asked your email address to send you your admin Login id and password. Login using the given id and password. 
If you want to spy on iOS devices, you need to put the target person's apple id credentials, and you are ready to track them. You can install it remotely without having to touch your target's phone.
For android, you need to download the app from the web browser and install it. You can choose to show or hide the app in the app drawer. You can't install it remotely. That's why you will have to unlock the phone and install it manually.
Mobile Number Tracker
This free phone tracker app is available on Android and iOS. This app is a perfect tracker when it comes to tracking by mobile number. You can use it as a family locator app to know where they have reached.
Features:
Understand and use it very easily.

Search for a mobile number, and it will allow you to track the location of the number holder along with the operator, city, and state. 

Track mobile numbers as well as fixed landline numbers of any country from any country.

Get an accurate location.

Location sharing with family and friends.
Pros:
Free to download and install.

Real-time location via GPS tracking.

Best mobile tracking app when it comes to tracking phone numbers and location.

Blocks spam and unwanted calls.

Locate your phone or use it as a family locator.
Cons:
Can't track the stolen device when the SIM is removed.

Doesn't have parental control features.
AppSpy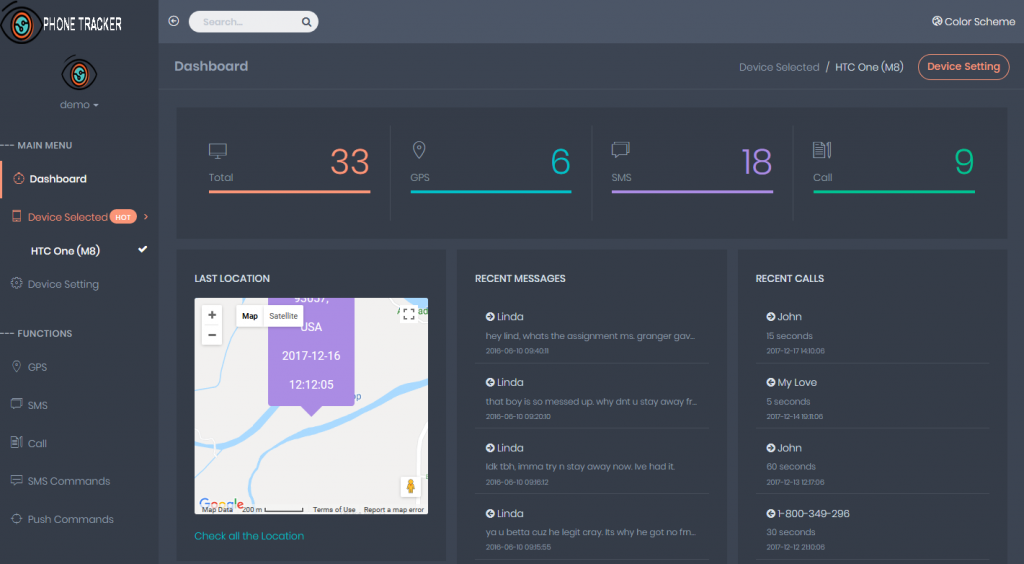 AppSpy is an advanced tracking app that lets you monitor children, read text messages, call logs, and do online activities. This app allows you to track the live location and exact location of the target. You can install this app on android, iOS, and your kid's GPS watch (Smartwatch). Best parental control app with a range of features.
Features:
It can be used as a location tracking app. Shows real-time location and allows location tracking.

Check Screen Time history

Social media spy

Gives you an alert about software updated on the phone. You can block apps from installation on the device.
Pros:
Free to use

No root required

Browsing history and app usage history is stored
Cons:
Limited features 

Doesn't have Alerts 

Doesn't send notifications even app is uninstalled
Where's My Droid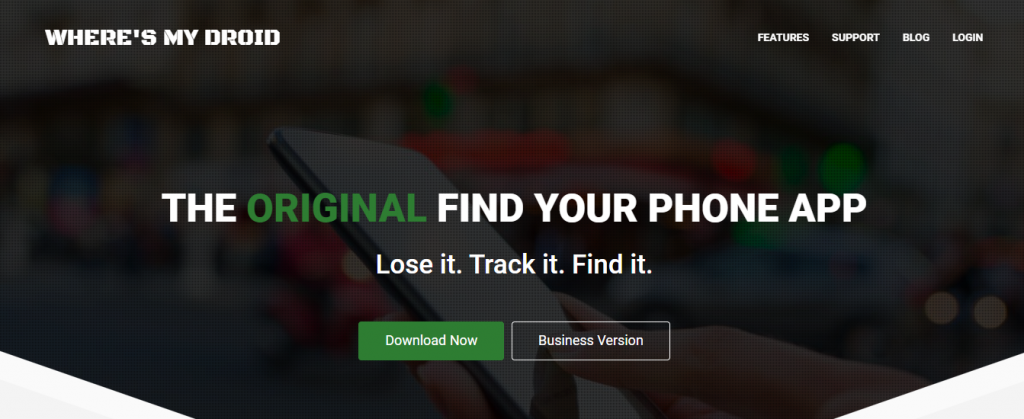 The name gives it away. As the name points out, this free app only supports Android. It is available for free download on the google play store. 
Features: 
The flare location feature allows the app to send you your location when the battery is low.

Remotely lock the phone to prevent any app changes in case of a stolen device.

Perfect location tracker app for android devices.

The location history feature sends you the GPS location of every place you visited on a particular day.

Geofencing alerts.

Install the application for the safety and security of your phone.

Ring phones and send the location of the phone if the user can't hear the ring.
Pros:
Automatically sends your location if the battery is low.

Alerts on SIM card change.

Live location tracking and location history.

Doesn't drain the battery.
Cons:
Location sharing needs an internet connection.

Can't unlock your phone if you forget the lock screen passcode.

You will need to erase all data from the phone if you forget this app's passcode.

Not a useful parental control app.
Famisafe


Famisafe app is "Jack of all trade." It supports every known operating system in the market.  You can install this app on Android, iOS, Windows PC, macOS, Windows phone, and Kindle Fire.
Features:
Supports every operating system and performs the same in every device.

Hidden operation and no battery drain problem.

The family locator feature allows you to track your kid's real-time location, geofences alerts, and send location history.

Screen time report with app usage data.

Browser history reporting.

Alerts parents of suspicious photos and videos like porn and violence.

Sends alert on explicit texts sent and received.
Pros:
Best parental control app on the market.

Blocks inappropriate content and websites.

The auto alert feature is smart and sends alerts whenever it detects inappropriate words and photos.
Cons:
The premium option only offers all features, which is a paid version.

Sends alert timely on smart detection, which will consume more data and heat the device.
Glympse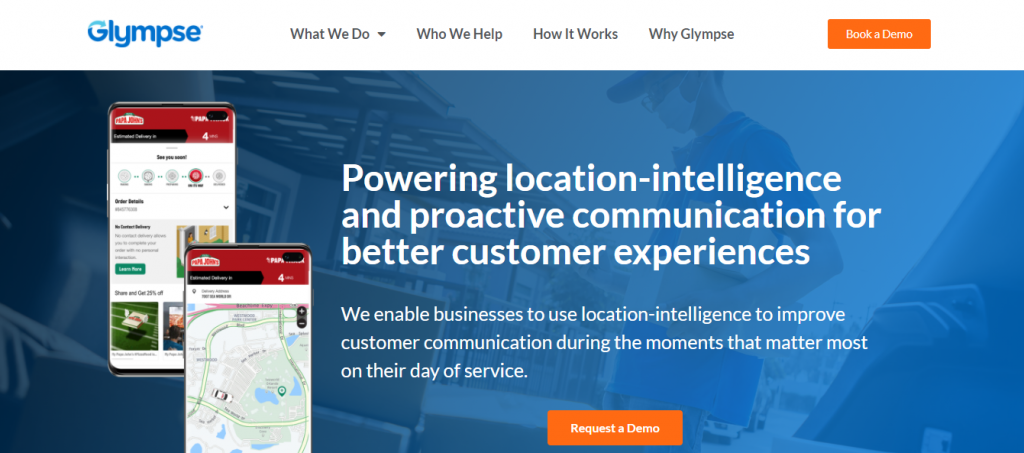 It is free and fast. Its user interface is very easy to understand. You can share your live location with friends and family to let them know your whereabouts. 
Features:
You don't need to create an account or signup to use a glimpse.

The best family locator app is sending a Glympse to your family and friends to let them know where you are.

Runs in the background without disturbing your activities.

Shared locations can be viewed by anyone even if they don't have the Glympse app installed.
Pros:
Free to use and access all the features.

Know where your family is and let them know where you are.

Live location sharing feature and location history.
Cons:
No other features except location sharing and sending a glimpse of your location.

Can't locate it until Glympse is sent by the phone owner.

Not effective for parental control and stolen devices.
Spyic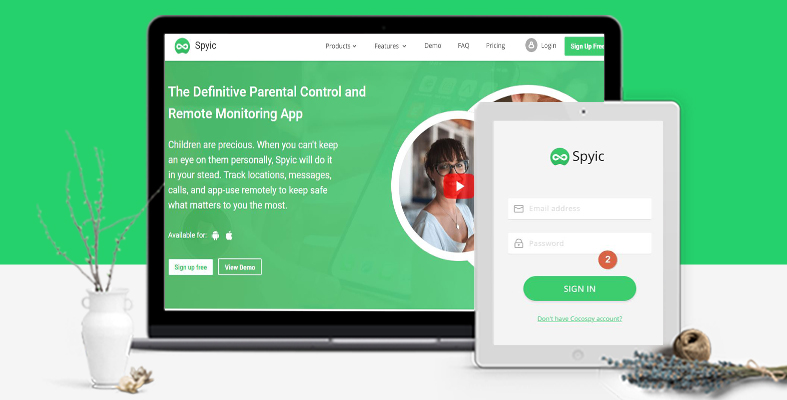 The list of best phone tracker apps for free is incomplete unless there is a Spyic app listed on it. This app is free to use but not completely. It has a range of features like reading a text message, call log history, alert on application install, software updated, location tracking, and alert for explicit contents.
Features:
Receive a notification whenever your children view inappropriate content.

Monitors software like third-party apps and can block them too.

Works perfectly on iOS and Android devices.

Allows you to track live location and SIM location.

Easy to search for your stolen device.

Check browser history and location history.
Pros: 
No lag and heating were found on the targeted device.

Remote command feature.

Hides perfectly in the phone
Cons:
Needs a premium version to access all available features.

Doesn't have a surrounding microphone sound sharing feature.
Find My Kids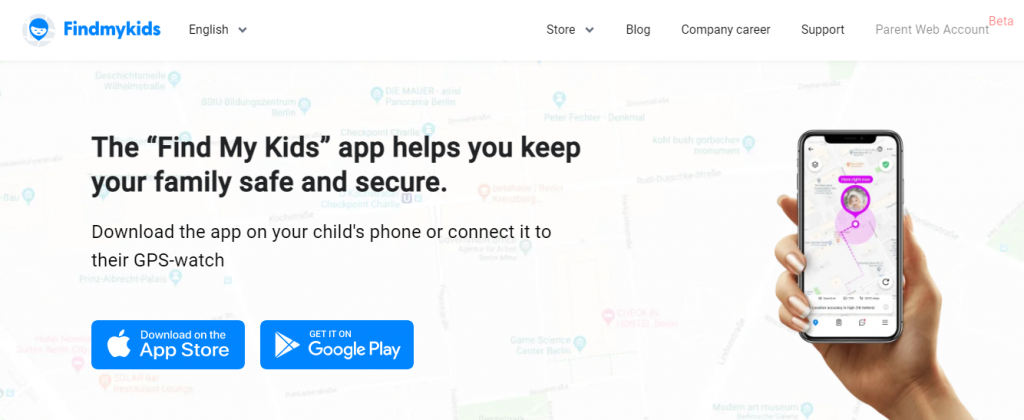 This app is found in google play stores. It is designed for parenting. It has neither too many features nor too few features. It's got what you need to monitor your children.
Features:
Helps you track the kid's location on the map.

Sends out a loud signal on the child's device if it's in silent mode or missed many calls.

Help you check if the child reached school safely or arrived home or not.

You can even use it as a messaging app to chat with your child.
Pros:
Know where your kids are whenever you want to know.

Gives you data on app usage and screen time.

Allows you to hear live surrounding sounds.
Cons:
The app is detectable and not hidden.

Kids may uninstall the app and go out.

Turning off location service will not give you the exact location.
iKeyMonitor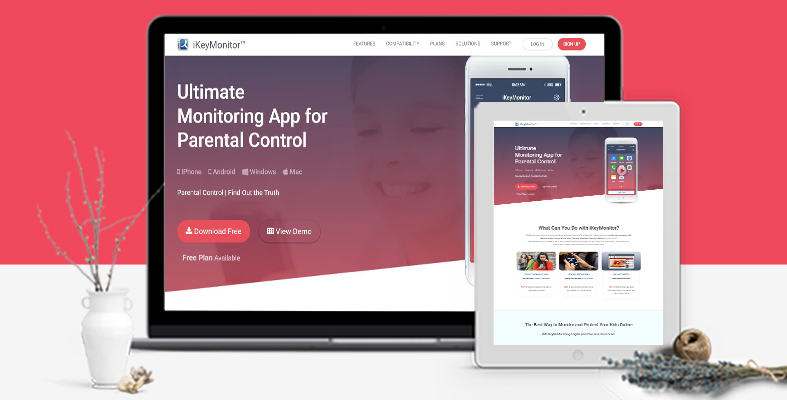 Widely used phone tracking app, which is easy to use. It helps you record keystrokes, call logs, record voice calls, read the text message, and many more.
Features:
Spies SMS, social media, apps, location, photos, and videos of the targeted iOS and Android devices.

Allows you to take a screenshot of your kid's phone in real-time.

Block specific apps and websites.
Pros:
Hidden spy app.

Receive a notification on suspicious activities.

Record photos or videos using the phone's camera.

Listen to the surrounding sound with the phone's microphone.

Allows you to track location and real-time map viewing.
Cons:
Needs premium plans to unlock all features.

The premium plan is costly.
Conclusion
Hence, these are the best free phone tracker apps that you can install on your phone, and if you ever lose or misplace it, you can easily find the phone for free.
Read more: Top 10 applications to track a Mobile Phone