Guide To Finding The Best Spying Apps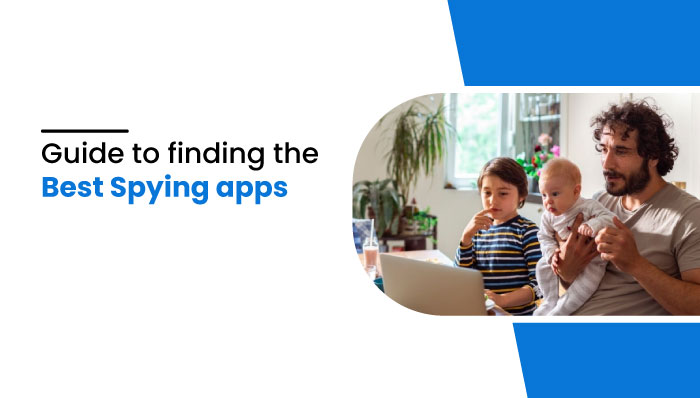 Guide To Finding The Best Spying Apps
Are you worried about the safety of your child and spouse? Do you want to know whether your employee is doing productive things during work hours? Then you might need a guide to find the best spying apps.
There is a lot of tracking software available in the market, so selecting the best among good might be difficult for anyone. It is tough to choose one from such a large variety. You might not find a reliable spying app even after a lot of research because everyone claims to be them on their website.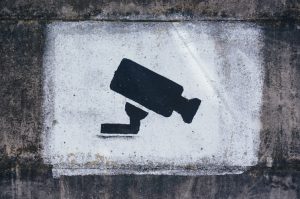 The whole process of selecting a spy app may become a headache for you. Through this blog, I will guide your path, removing the chaotic process of selecting the proper monitoring app for you. Sometimes, even if a monitoring app is good, it might not be appropriate according to your need or might not be compatible with your target device. So it would help if you spent some time researching your need regarding monitoring, tracking, or spying app.
Trust me, researching about 100's of spying software takes a lot of time. To help you, I have spent hours finding out the basic functionality and components of each app available. Therefore, you can rely on this piece of information regarding the " Guide to finding the best spying apps."
Qualities of the Best Spying Apps
Spy apps without the following features will be useless and a waste of money. In addition, the following factors must be considered before choosing a spying app; otherwise, you will surely regret your decision.
Compatibility
Before buying a spy app, the most important thing you have to see is whether or not the spy app of your choice is compactable with your target device. Without compatibility, the app with unique features will be of no use. Know which platform and version of the device's operating system that you want to spy, then search for the tracking software that fits your requirement.
Monitoring software compatible with Android might not be compatible with iOS—even the version and model of the device matters in terms of compatibility. So, I strictly suggest you buy the spy app that is compatible with the device you want to spy. Then, once you're sure about the compatibility of the spy app, you can proceed to explore other aspects.
Rooting/  Jailbreaking
If you do not have physical access to the target device, then rooting and jailbreaking is an essential feature you should look. Also, keep in mind that jailbreaking and rooting is a risk as there will be more chance of malware entering your device, and you may also face the problem of malicious attacks.
If you are not aware of the technology, you might delete some files or corrupt some features leaving your phone unusable. In most spy apps, jailbreaking or rooting is required if you have to use an advanced feature like social media tracking. I would suggest you not root or jailbreak the target device even you have physical access and permission until you need to access the advanced feature and you trust the spy app of your choice.
Features
The feature is what we look for in software to find out whether we need it or not. Spying software offering unique features might be useless to you if it lacks a particular feature of your choice. Therefore, you should check all your feature requirements before buying the software.
Some features that you will need now or in the future, if you want to implement a tracking system in your home or office, are: tracking of social media, tracking of calls, SMS, multimedia files: audio, photos and videos shared, GPS location tracking feature, screen timer, geofence, and geofence alert, keylogger and keylogger alert, web history, app block, should also be there. 
These are some of the basic features that a spy app must have. However, advance spy app like MobileSpy offers a broader range of features.
Sync speed
When you choose the monitoring system, you must consider the speed it syncs with your target device and sends data to your dashboard. Good sync speed is a necessary element of tracking software as, without it, features offered by the particular software become less reliable. The more an app gets sync with the target device, the more it is better.
Suppose the app or software cannot capture the data from the target device and cannot send it to you instantly. In that case, you might miss out on events happening on your child's phone, which might be related to cyberbullying, abuse, pornography, sextortion, and many more. When you buy a monitoring software or app, ask the service provider about its sync speed.
Stealth mode
Stealth mode is another quality that you must look for if you are thinking of buying a spy app. If stealth mode is not available, then while you monitor, the app will disturb the person whom you are tracking. You can keep an eye on your family or employees discreetly with a stealth tracking app.
The software runs in the background invisibly. Thus, such spy apps are not resource-intensive, and they won't slow down the phone or drain the battery. In addition, in most such apps and software, you will be provided with the choice to hide the app icon right after installation.
So, you must choose a spy app that offers stealth mode.
Price
I know you already have to pay for a lot of things in your daily life. Money is valuable, and why would someone want to waste a considerable amount of money just for tracking software? The software of your choice might have a wide range of compatibility, unique characteristics, and functions, but ask yourself, do you need such an extensive list of features?
To track your kid, it will be fine if you get simple features like tracking a few popular social media platforms, browsing history, location, calls, and SMS details. More features would be useless for you. So why would you pay for the features that you will never use?
Price matters a lot when you buy a spy app. On average, the spying app for a device will cost you around $25-50$ per month. However, if you buy a yearly subscription, it will come in a little less range. So, think before buying whether the particular spy app will be a liability or asset to you.
Legal Considerations
We all know that tracking, monitoring, spying app or software is considered illegal and unethical. Legal consideration matters a lot in the case of spy software. You have to do the legal consideration checks of the app as well as your region.
Firstly, try to find out what legal policies are followed in your country, state, and region before buying any spy app. Also, check whether the spy app of your choice follows the legal standards. Doing this will save you from paying a large amount of money as a penalty to your government and local authorities for using a tracking app to spy on someone's personal life. 
It is entirely illegal to spy on anyone; in some countries, you can spy on your child, spouse, and employees by giving prior information to them. In contrast, in some countries, you need to get a license to track the phone activities of anyone.
Refund policy
It already will sound fishy if someone does not want to refund their product. If a spy app does not have a fair refund policy, think twice before buying it. This type of spy app might ask you money exaggerating their features, and the app might be of no use. Sometimes after purchases, you might find the app difficult to use, you might not find the feature that the spy app offered, then you must have the right to claim a refund. Look for the money-back policy in the spy app if you are not entirely sure about the product.
Services after-sale
Before buying a spy app, check out the after-sale service they offer. After purchasing the spy app, you might have difficulties installing and using it. For example, the product might be an error, or the app might not install on the device you want. Please do not go with the company that sells its products and do not be there for its customer when they need help. The company's helping hand can only guide you in such situations so look for the tracking software that provides after-sale service.
List of Best Spying Apps
After reading the above guide, you might have the right idea to select the tracking app that best fits your tracking requirement. To make you more precise, I have researched a lot and listed some of the best mobile spying apps with the qualities mentioned above.
MobileSpy: One of the best spying apps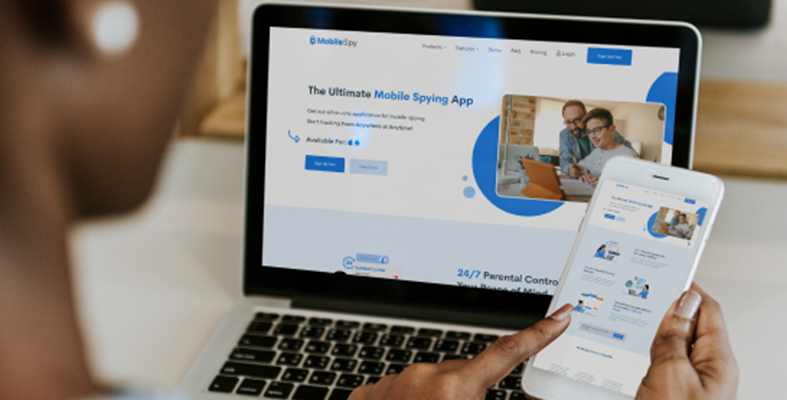 MobileSpy is the best spy app available in the market. It has all the qualities like a wide range of compatibility, remote access, easy refund policy, operation in stealth mode, and many more. In addition, MobileSpy is a reliable app to monitor your children and employee.
Parents 
Parents, of course, need a spy app. Why, do you ask? For obvious reasons: Ensuring the safety of their child, physically and virtually on the Internet. You must be thinking about how these parents can hack the daily phone activities of their children. It is all because of MobileSpy.
MobileSpy is an all-rounder hacking application for those who want to know someone else's text messages, call records and emails. Children these days are closed off from their parents and think they're all grown up even during their teenage years. While that may be true for some of them out there, they are just following the trend sure to get them in trouble soon.
For this very reason, parents tend to use this application to trace their children's whereabouts and monitor their child's activities on the Internet. If needed, they intercept the texts that their child is involved in that they viewed due to the spy app.
Employers 
It isn't uncommon for organizations to hand out business phones to their employees for corporate use. However, most employers use spy applications on those devices to track their employee's productivity. Following their activities to make sure the employees are working and not slacking off is the primary purpose of using this application. The use of MobileSpy also helps to ensure that the company's information is protected and isn't being leaked by monitoring the texts and social media applications.
Platforms supported by
MobileSpy:
Android,
iOS Versions
4, and higher
Features:
Among the wide range of its features, some are mentioned below:
Geofence alert

GPS tracker

Text Monitoring

SMS tracker

Setting time limits

Internet filter

Screen time monitoring

Social media tracking (Facebook, Messenger, WhatsApp, Snapchat, Viber,   skype)

Browse web history

Photo, video spy

Screenshot spy

Application downloads
Price 
Basic MobileSpy: $29.99

Premium MobileSpy  : $49.9

Family MobileSpy : $69.99 (for 2devices)
FlexiSPY: One of the best spying apps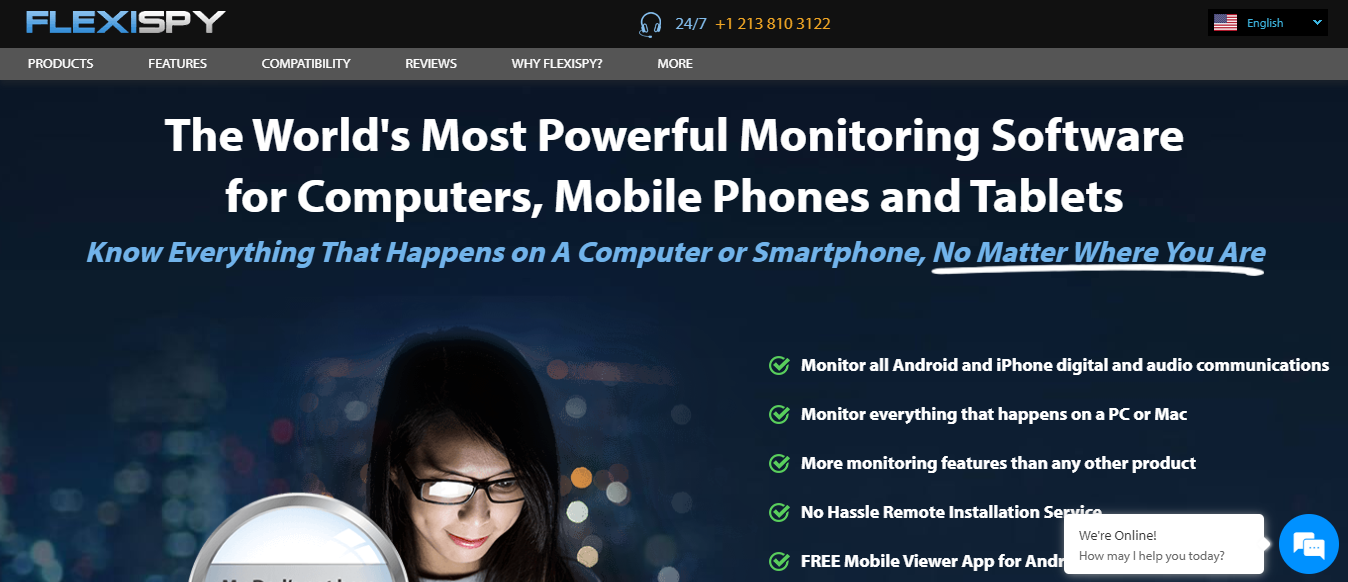 FlexiSPY is one of the good tracking software for smartphones, tab, and PC. In addition, it has a fantastic feature listing.
Platforms supported by FlexiSPY: Android, iOS ( iPhone, iPad), PC
Features:
Track login and logout 

Dashboard alert

Remote installation 

Uninstall facility remotely

Remote Updates and commands

track the online activities

Parental Control Features

Operates in stealth or hidden mode
Price 
 lite subscription: $29.95 per month

 premium subscription: $68 per month

 extreme subscription: $199
Spyic: One of the best spying apps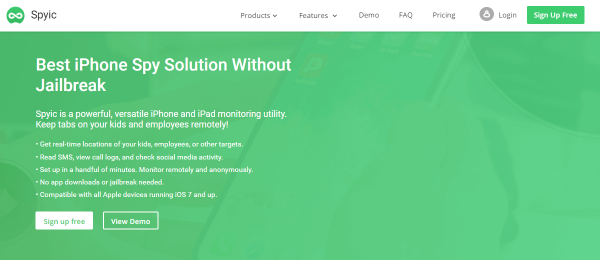 Spyic is a monitoring app that can track mobile phones, tabs, PC remotely. In addition, it is a parental control app that can provide real-time location data of your child. 
Platforms supported by Spyic: iOS devices, Android version 4.0 or higher 
Features 
Tracks popular social media platform

Can track incoming and outgoing details

access to browsing history

Contact details overview along with SMS and call details
Price 
Basic Spyic: $29.99 

Premium  Spyic: $35.99
XNSPY: One of the best spying apps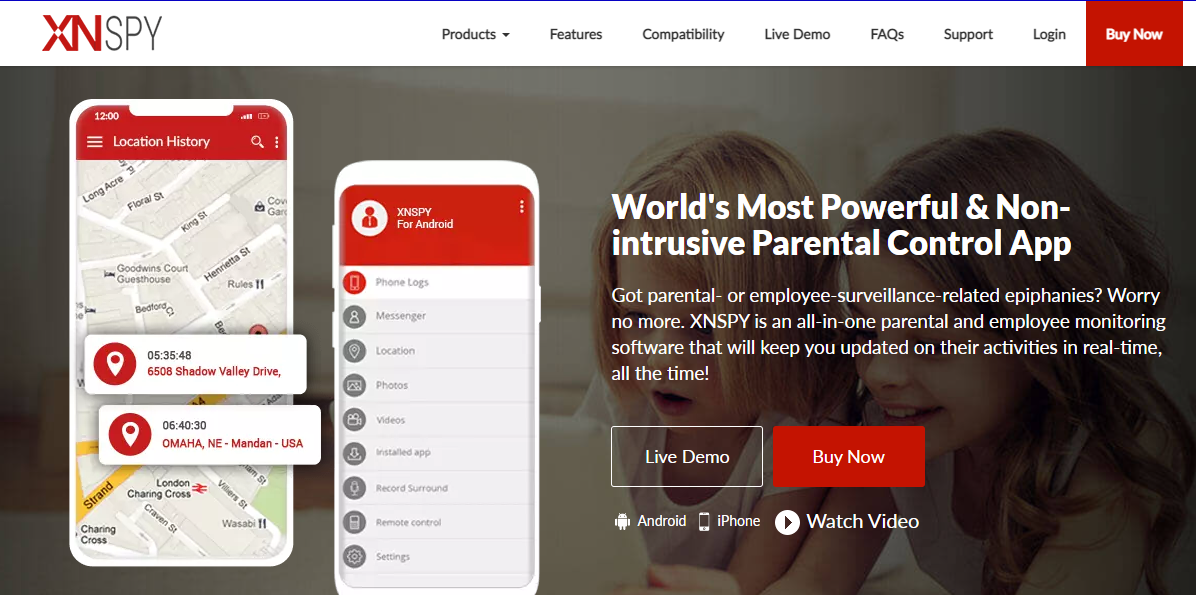 XNSPY is a fast and reliable mobile spying app
Platforms supported by XNSPY: Android, iOS
Features
Trace locations on the map.

Monitor phone recordings.

Use keylogger to spy on keystrokes

Monitor web browser history

Spy on the popular social media platforms
Price 
For XNSPY Basic: $29.99

For XNSPY Premium Edition: $35.99
iKeyMonitor: One of the best spying apps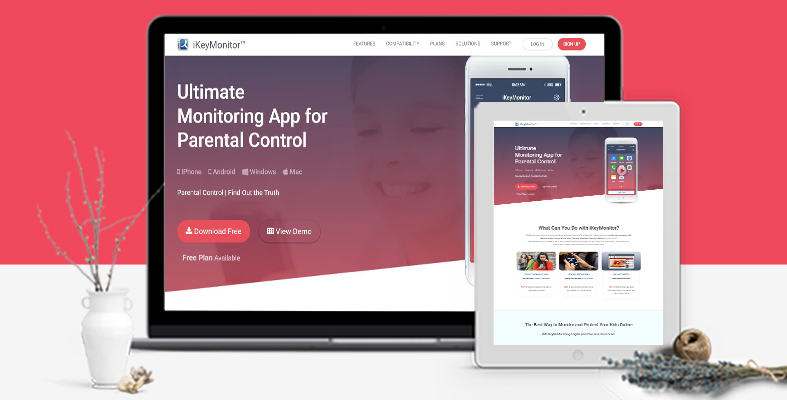 iKeyMonitor is a popular app, especially for its features of parental control.
Platforms supported by iKeyMonitor: Windows, Android, iOS
Features
Spy on social media of targeted windows, iOS, or Android devices.

Track calls, SMS, and MMS

Spy all multimedia files, including screenshots, photo, video, audio taken on the phone or downloaded from somewhere else

Backup data
Price 
For

iKeyMonitor Free: $0.00

For

iKeyMonitor Full: $29.16
Conclusion
The whole process of selecting a spy app may become a headache for you. Through this blog, I have tried to guide your path, removing the chaotic process of selecting the proper monitoring app. I would conclude by saying that MobileSpy is the best spy app available in the market. It has all the qualities like a wide range of compatibility, remote access, easy refund policy, operation in stealth mode, and many more.