5 Benefits of GPS Phone Tracking for Your Kids

5 Benefits of GPS Phone Tracking for Your Kids
In the world of digitalization, parents face another level of challenges for parenting their children in a modern way. Today a lot of digital tracking systems are used by parents all around the world. Have you used or at least heard about GPS? Do you have an idea for tracking the location of your child? If you are searching for the benefits of GPS phone tracking, you are in the right place.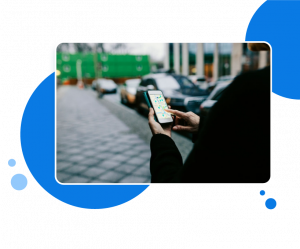 The Global Positioning System(GPS) tracks the location of the smartphone and devices.  GPS tracking surely helps parents to keep an eye on their children by providing the exact location. You must be wondering how GPS tracking works! Well, it works with some complex systems involving radio navigation, satellites, and all. The device with the Global Positioning System receives microwave or satellite signals then calculations are done within the system to trace the target device's exact location.
But the real beauty of this tracking system is that you do not need to go deep under all its complexities to use it in your daily life. GPS tracking comes with most smart mobile phones and many other smart digital devices. So, with the Global Navigation Satellite System embedded in the devices you use daily, it becomes easy to track each movement and real-time location of your child. 
Giving tracking devices to children is very important. Tracking devices can help you to keep your child on track. Some kids, especially teenagers, generally deny the idea of being spied on by their parents. So, you must explain all the benefits of the GPS tracking system and take your child into confidence before making it a part of their life. Help yourself knowing how GPS location tracking works. 
5 Benefits of GPS Phone Tracking for Your Kids
Now, without any delay, let's dive into the list to find five benefits of tracking your child's location using GPS.
Reach to your child quickly while tracking the location of your kids
As a GPS tracking system can provide your kid's exact location, you can easily reach your child in case of any emergency or save them from possible danger. You can check out the GPS location of your kid and reach them as soon as possible without wondering where they might be at the moment. 
Worry Less
With a GPS tracking system in your kid's device, you will get some peace of mind. Family GPS locating applications can benefit both parents and children in many ways. You will definitely start worrying less after knowing where your kid's in real-time. Without calling or texting your child, you can track your child's movement, saving you from getting anxious. Your child will also feel free when they hang out with friends as you won't nag them by calling and messaging. 
Know if your kid goes to the places they shouldn't
You can easily trace if your kid is at some club or café during school hours or your kid is hanging out in some inappropriate area. Some boundaries are essential for underage kids. I'm sure you have also set such a boundary for your child. Do not worry, as you will get information through GPS if your child visits some suspicious, dangerous, or not allowed places.
Track your kid in the crowd
GPS trackers can track your kid in a crowded location as well. We can hear the news of child abduction m from crowded places. With a GPS tracker, you can let your kids walk and play around a crowded location without fear of losing them. Prevent abduction and let your children play and walk around safely. You can keep your kid in a safe zone 24/7.
Get alerts
You can adjust some settings, and with GPS tracking, you can get alerts. Parents can track if their kids are in a breakdown, road blockage, traffic jam, etc. You can geofence certain locations and get alerts if your kid enters any restricted area. 
The benefit of using GPS is associated with monitoring children. You can use tracking solutions like GPS car trackers, wearable GPS tracking devices, etc. There are various uses of GPS, GPS tracking, kids' GPS, and GPS tracking devices. Some of its uses are geofence alerts, trace location history, real-time location tracking, SOS buttons for emergencies, locating school buses, location-based tracking, easily knowing the child's whereabouts, and more. Few more benefits of GPS phone tracking for your kids:
GPS can assist you in tracking your child anywhere around the globe

With GPS becomes much easier to trace your child's exact location during emergencies like accidents and abduction.

You can easily know if your child has safely reached home or school

It is an important technology to keep an eye on your child in crowded areas like market, shopping complex, fair, etc

GPS tracking makes sure that your child is on the right path
What is the best app for tracking the location of your child?
If you are searching for tracking applications to keep an eye on your child, the best recommendation is Mobilespy. MobileSpy offers the feature of GPS location tracking. Its location tracking feature can trace the exact location of your child. 
It will give various information associated with the location of your child, such as :
The exact location of the device at any moment that too easily, remotely, and secretly.

Location history records like date and time

The longitude and latitude along of address with a map link for easy tracing
MobileSpy can do even more than this. Have you heard about the technology, the Geofence Alert? You can get alerts to protect your child through the MobileSpy geofence alert function. It will give you detailed answers to the questions: have my child safely arrived at a certain location? Is my child at school at this time? And more.
If your kid is within or beyond the restricted zone, you will get an immediate alert notification. All you have to do is set up your kids' device with MobileSpy in three simple steps. Your kid's physical movement is traced, and notification is given in case of emergency or potential danger. It sounds complex, right? But trust me, using MobileSpy is as easy as eating a pie. Some of the benefits 
Benefits of using MobileSpy Geofence Alert Feature:
You can set up an unlimited count of the safe and restricted area

MobileSpy will give you an alert location if your kid enters or checks out from the geofenced location or is restricted for them.

It will keep track of location history so that you can see how frequently your child visits a certain area.

You can view longitude and latitude along with the address with a map link for easy tracing from your MobileSpy dashboard. 
MobileSpy GPS tracking: Tracking the Location of Your Child
MobileSpy simplifies the concept of GPS tracking and geofence alert so that everyone can use this amazing technology. If the process of GPS location tracking sounds hard to you, then see the following three simple steps to install and use the MobileSpy GPS tracking. 
Step one: Sign up for free
You can sign up for a free MobileSpy account with your current email address. Visit MobileSpy website pages where you can get the signup button. You can use the free trial, and if satisfied with its features, you can buy one of its premium subscriptions and use all the amazing, advanced features.
Step two: MobileSpy set up
Now, you have to follow the installation steps differently specified for android and iOS. So, before buying the MobileSpy software, do not forget to check the compatibility of the software with your and your target's device.
Step three: Start tracking location with MobileSpy
Finally, visit your MobileSpy dashboard, where you will get all the details regarding the GPS location and geofence alert of your child's device.
Conclusion
As mentioned earlier, With GPS becomes much easier to trace your child's exact location during emergencies like accidents and abduction; it can assist you in tracking the location of your child anywhere around the globe, it can notify you if your child has safely reached home or school, it can keep an eye on your child in crowded areas, it can trace your child's exact location during emergencies like accidents and abduction, it makes sure that your child is on the right path. 
Now, you know the benefits of GPS phone tracking. You have also got an idea of how to use GPS tracking in three simple steps using MobileSpy.
So what is stopping you from using MobileSpy? Sign up today.