How to Track My Lost MetroPCS Cell Phone

How to Track My Lost MetroPCS Cell Phone
Many of you may be wondering how to track your lost or stolen MetroPCS cell phone. Unlike the commonly used smartphones like Android and iOS, the MetroPCS is relatively unknown. Therefore, it is difficult to get knowledge on the ways to track someone's MetroPCS phone. 
However, do not worry. In this article, we shall discuss the MetroPCS cell phone, whether or not it is possible to track it, and most importantly, how you can track your lost or stolen MetroPCS cell phone. So, please read this article in its entirety. 
What is a MetroPCS cell phone? 
MetroPCS is a cell phone service provider that provides wireless communication services between two different mobile devices. The service is primarily based in the US and is similar to the wireless service provided by the companies like AT&T, Verizon, etc. 
The MetroPCS company was founded in 1994 as General Wireless but was later acquired by the company T-Mobile in 2013. It was then renamed "Metro" and has been called that ever since.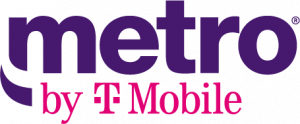 A MetroPCS cell phone is a cell phone, smartphone, or any other mobile device that uses the Metro wireless service the T-Mobile company provides. The subscribers of this Metro service were about 18 Million in 2019, while the T-Mobile subscribers were about 78 Million in the same time frame. 
The MetroPCS cell phone previously used both the GSM and CDMA technologies for providing the wireless communication service, but the CDMA was shut down in 2015, and now the service only uses the GSM technology as a wireless carrier for sending and receiving messages on a cell phone. 
Can a MetroPCS cell phone be tracked? 
Yes, a MetroPCS cell phone can be tracked. So, if you have misplaced your phone, lost it, or if it has been stolen, then you can track your MetroPCS cell phone to find it.
However, the best way is not to lose your phone. Because you never know what will happen to your phone if it gets lost. But, losing a cell phone is not the choice of anyone. So, it becomes a necessity to have a feature that lets you track your phone in case it is lost. 
How to track a lost MetroPCS cell phone?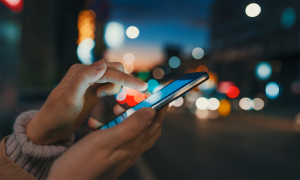 There are two most reliable and efficient ways you can use to track your MetroPCS cell phone. One of them is to use MobileSpy to track your phone, while the other one is to use the built-in feature of the MetroPCS device to try and track your phone. 
Also read: See someone's location on an iPhone
Method 1: Use the Metro Navigator Service to track your MetroPCS cell phone
Follow these steps to use this method. 
Go to the

MetroPCS website

and choose a plan for your cell phone. 

Now, log in to your MetroPCS service and download the Metro Navigator through the Metro Mobile Shop on your MetroPCS device.

Now, launch the Metro Navigator GPS on your phone after downloading and installing it. 

After being launched, the Metro Navigator will give you navigation to your desired location. 

Finally, if you want to track your MetroPCS device that has turned on the navigation feature, go to the Metro website and click on the Metro Navigator GPS tab. 

Your MetroPCS phone will now be tracked. 
Method 2: Use the MobileSpy spying application
MobileSpy is a cell phone spying and tracking application that is designed to track someone's cell phone activities remotely and without letting the target know. It has many features and is one of the most reliable software when it comes to tracking and spying. One of the most prominent features of this app is its location tracking. 
Here is a more detailed analysis of the various features of MobileSpy
Location Tracking
The location tracking feature of the MobileSpy app lets you track a target cell phone remotely from any location as long as it is connected to the internet. So, whenever your or someone else's MetroPCS cell phone is lost or stolen, you can use this feature to track their device through MobileSpy. 
MobileSpy also has many other features that make it the best app for spying and tracking a target's cell phone activities. 
Geofencing
Geofencing is another important feature of the MobileSpy app that lets you put a virtual perimeter around your target's phone. You will immediately get notified if the target breaks the perimeter set up through the Geofencing feature. 
This feature is especially useful for parents whose kids use the MetroPCS cell phone, as the feature lets them keep a close watch on the locations their kid has visited making it easy to find any lost phones. 
Social Media Monitoring
The social media monitoring feature lets you monitor all the social media activities of a target on their phone. With this feature, any social media the target uses like Facebook, WhatsApp, Instagram, TikTok, etc., can be easily monitored and real-time data can be obtained. 
Call, SMS, and Multimedia Monitoring
These features help record and monitor all the incoming and outgoing calls, SMS messages sent and received, as well as multimedia files like images and videos on the target device. They are pretty standard for any spying apps so, it is natural for MobileSpy to have these features.
Keylogging
The keylogging feature lets you track the keystrokes a target taps on his/her cell phone. You can use the recorded keystrokes to then understand what the target was typing on their cell phone. It will help you understand their preferences. This is another important and powerful feature of MobikeSpy. 
How to use MobileSpy to track a MetroPCS cell phone
First of all, you need to sign up for a MobileSpy account after choosing a plan.

Then, you will need to physically download and install MobileSpy on your target's MetroPCS cell phone. 

Now, open your MobileSpy dashboard with the login credentials given to you at the time of registering. 

Finally, sync your phone to the target's MetroPCS phone. Then use the location tracking feature to track the MetroPCS phone of the target through MobileSpy. 
Conclusion
Your MetroPCS phone being lost or stolen is a bad experience. You may now know where to start looking for your device. However, with the methods discussed in this article, you should easily be able to track your MetroPCS device. If you are not satisfied with these methods or have any queries or suggestions, contact us and we will be ready to help you at any time.