Snapchat Location History: How to See Where They Are?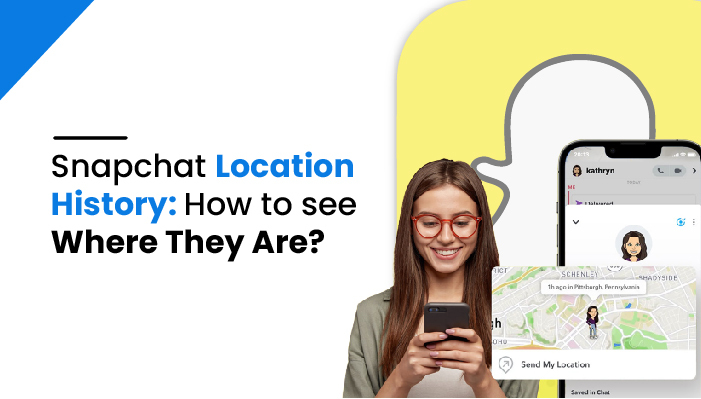 Snapchat Location History: How to See Where They Are?
Snapchat is a social media application that has become popular among youngsters kudos to its photo and video sharing capabilities. With the click of a button, it instantly connects you with a lot of friends. If you want to see people's locations on Snapchat, there is a feature called Snap Map.
This  interactive feature  allows users  to view you and your friend's location.  At release, it caused safety issues because it allows others to see your location. However, there are many uses and purposes for this feature. Here are the ways to find a location on Snapchat
How to see My Location on Snapchat?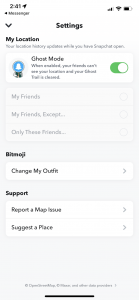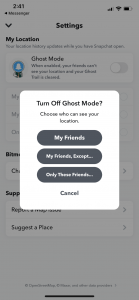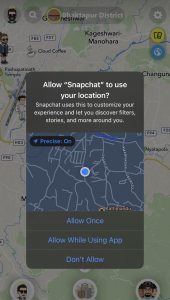 There might be a reason to keep track of someone's location on Snapchat. Maybe you're supposed to meet them, and you or your friends get lost. Or you want to know about Publicly snapped events.
Initially, you have to pinpoint your location on Snap Map. To help you find your friends' location or know how much further they are from you.
To deal with this, go to settings and turn on the Snapchats ability to Find your Location. It gives you access to track your current location and will enable you to access the functionality on Snap Map. You can use Snapchat in Ghost Mode after this functionality.
If you're setting up a Snapchat location for the first time, You should:
Go to your Snap Map profile on Snapchat.

Click on

Settings

on top of your profile.

Click on

My location.
Below (My Location), you might see that Ghost Mode is turned on already. If you want to turn the Ghost Mode off, Snapchat will ask you to choose the privacy settings you want. 
My Friends

: Only your friends can see you.

My Friends, Except….

: The ones you excluded or chose not to show can not see your location, but other remaining friends can see it.

Only These Friends.…

: Only those friends can see the location that you select.
Confirm that Snapchat can access your Location Data
If you are using Snap Map for the first time. A pop-up will appear that says, "Snapchat wants to use your location." Give access to your location to use this function.
To find someone's location on Snapchat (if you're in Ghost Mode), Click Allow.
If you haven't allowed location access permission on Snapchat, you can do it swiftly using your phone's Settings app.
Open Settings.

Select and tap

Snapchat

from the list of applications

Tap on

Location

.

Choose

While Using the App

.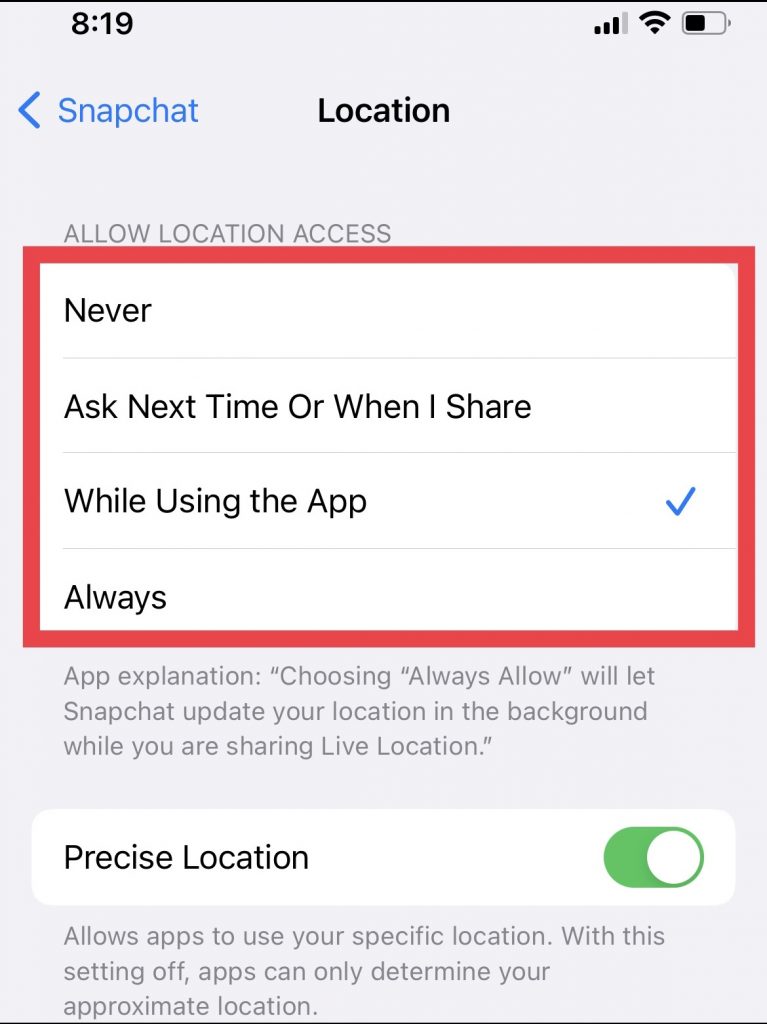 Enabling location Services provides you with access to Snap Map and offers you to see stories, events, and Snapchat filters and lenses based on your location.
You can check your updated status regarding who can view your location once everything has been finished. Additionally, you can use ghost mode to prevent others from seeing your location.
Read More: How to track your kid's location
How To See Someone Else's Location On Snapchat?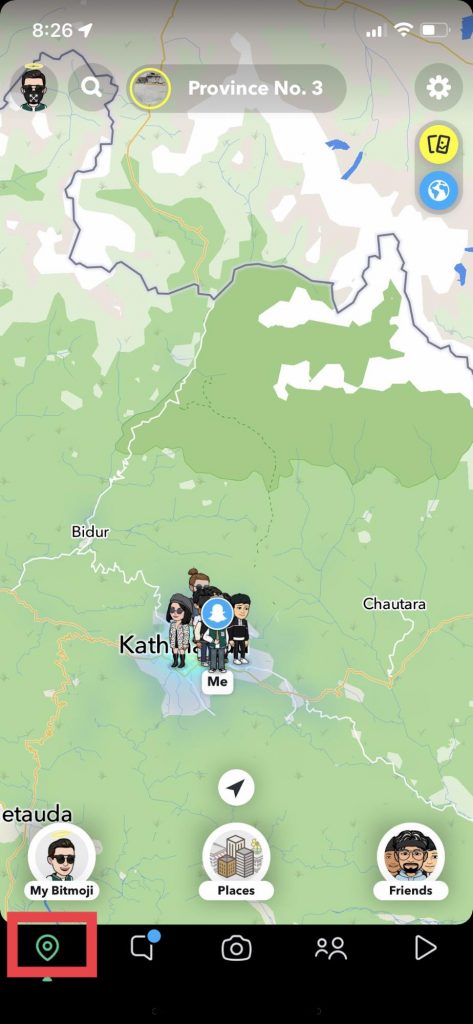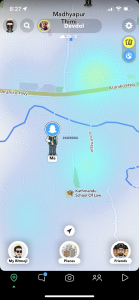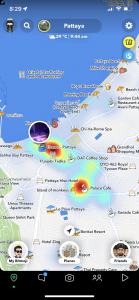 After setting up your location on Snapchat, go to your camera screen and on the bottom-left corner, select the location icon. The Snap Map shows you your current location in Bitmoji form, as in the picture above, if you've created a bitmoji character. If not, it will only pinpoint your general area.
If you have friends living in nearby areas and if their location is turned on, you can see them on the map. To see where your friend is, use the search box at the top of the page on Snap Map. Enter their username, and Snapchat shows you a list of people with that name on the screen.
Snapchat has a feature called heat map which is cool. If you zoom out of the map, you'll see the brightly colored areas. Those areas are warm areas where people have created public stories. The hotter the color in the area, the more the people have created stories in that location. 
How to Share Your Location and Your Live Location?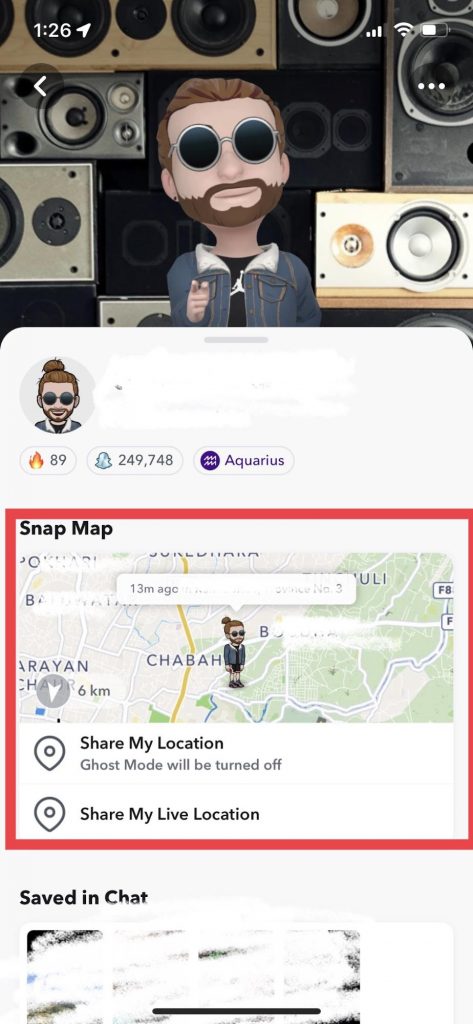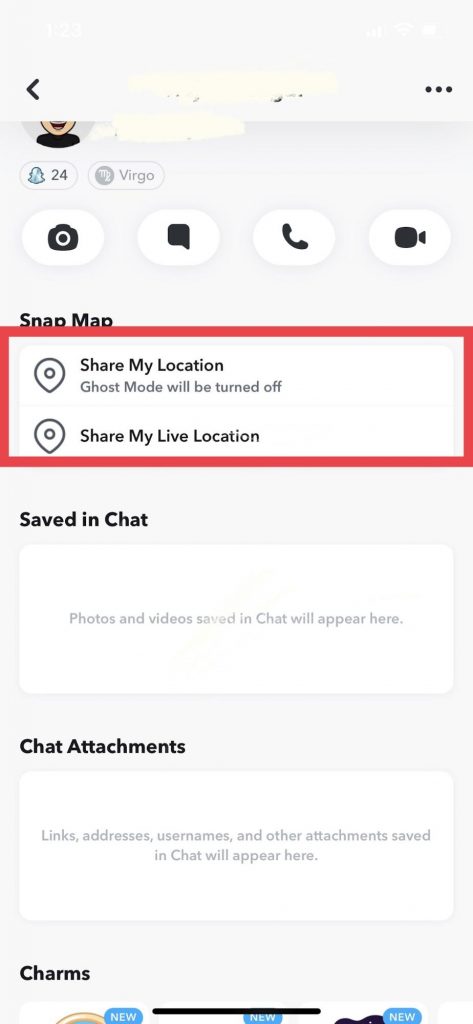 Request Snapchat Location, a function on Snapchat, has been deactivated. Recently, an update called "Share My Live Location" was released. 
If your friend has shared their location, you can see it on their user profile. If your friend has disabled sharing their location or has turned on a Ghost Mode, you cannot request their location. Here's how to share a live location with your friends in a private chat now that you can send them your live location.
Click on your friend's

profile page.

Click on the

Share My Live Location

button which is located below the Snap Map options.

Choose a Duration (

15 mins

,

1hr

,

8hrs

)

Select any option you like.

After sharing, click on

stop

to finish sharing your Live Location.
It is important to respect people's limitations when using this app and never use the Snap Map for something that interferes with their pri/vacy. With such an informative system, it is important that everybody feels safe and guarded while using their Snapchat services.
Some other ways to find someone's location on Snapchat
There are various monitoring apps to monitor different activities of your children, spouse, or employees on Snapchat. MobileSpy should be  one of the best options available to track someone's location.. 
MobileSpy is the ultimate monitoring app that can track almost everything on targeted devices without them knowing that you're spying on them. You can remotely monitor every Snapchat activity of your target using this app's feature.
If they've turned on Ghost Mode, you cannot see their location, but with the help of MobileSpy, you can track their location and their snaps and activities.
Use MobileSpy To Spy On Someone's Snapchat
Yes, we know that you want to keep track of everything on the targeted device. That's why the MobileSpy App is here for you. It can track locations, Disappearing messages, Snaps, Audio and Video calls, and many more. Since it works in stealth mode, the targeted device owner can not find out about being spied on.
Why use MobileSpy?
Not only Snapchat but MobileSpy can also monitor all the applications installed on their device. Keep track of everything on the targeted device, like messages, contents, shared locations, etc.
For Parents, it is a helpful app to keep track of activities on Snapchat since Snapchat contains sensitive content. Age-restricted content is shared on Snapchat, so this app helps parents to know if their children are using Snapchat responsibly.
Snapchat helps and makes it easier for cheaters to cheat on their spouse, girlfriend, or boyfriend because of its disappearing messages and snaps. But MobileSpy enables you to spy on all the activities, such as disappearing messages, so that you can figure out if they're cheating on you or not.
You can monitor how active your employees are working. It will also help you track if your employee is doing illegal activities or doing something that harms the company.Even if they've uninstalled Snapchat, you can still see their location using the MobileSpy app.
How To Use MobileSpy To Spy on Someone's Snapchat Location?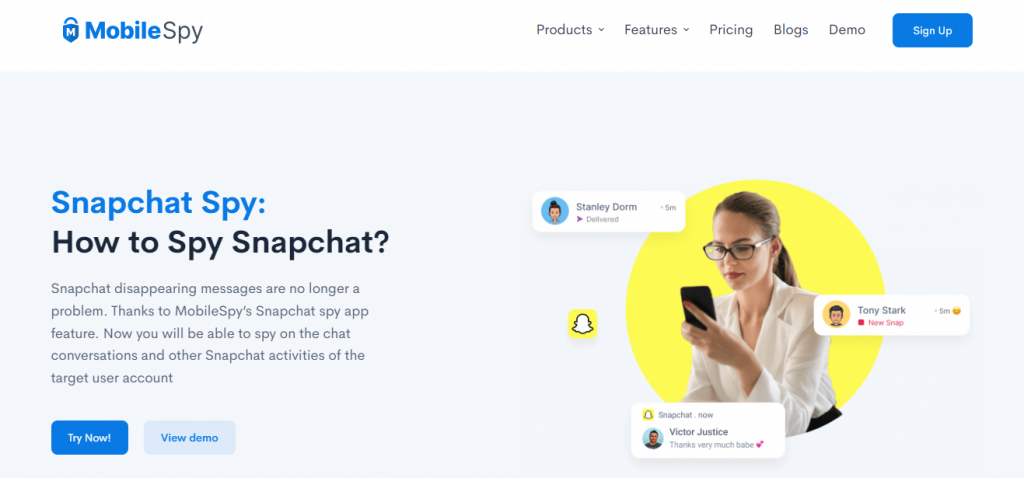 If you want to track someone's Snapchat activities:
 Go to the

MobileSpy website

and

create an account.

 Choose a preferred

subscription plan
Download and  Install the  app

on the target device.
After this setup, you'll be able to keep track of activities on Snapchat and other applications installed on targeted devices. 
Conclusion
Now that you know how to find someone's Snapchat location, you can use this feature(Snap Map) and other third-party apps to find locations and live locations. It's a huge decision to constantly show your whereabouts to the public, so consider seriously whether you want to use this service.
You may not want to show your whereabouts and have turned off your location information. If you find someone harassing you, you can delete them or block them on Snapchat.