How to Recover Deleted Skype Messages in Android

How to Recover Deleted Skype Messages in Android
While using Skype, you sometimes unknowingly delete our important messages, personal contacts, files, and other data accidentally? But you want to recover messages after deleting skype chat but have no clue how to do that? There is software that can help you to recover those data.
Skype is an application software for connecting with the people in your life and work. It's developed for both one-on-one and group conversations. It works wherever you are –via your Android devices, PC, MAC. The features of Skype-like messaging, HD voice, and video calling will help you share experiences and get tasks done among your peers.
When Can You Recover Deleted Skype Messages, Contacts, Chat History?
People often tend to worry about their deleted data recovery. So, if your data has been lost due to the following cases, it is possible to retrieve skype messages
When your Android device gets damaged
If the Android operating system is damaged during an interrupted backup process or an update
If a malicious application has deleted Skype data from your Android device.
When you jailbreak your device, and all of the data has been lost
Suppose you forgot your Android device's password and cannot get back into your device to access Skype messages. Here, you can use skype recovery to retrieve your messages before resetting the device.
Note: Skype itself can delete your data as time passes by. So, let's look at the duration of files and data available on Skype.
Duration of files and data available in Skype
Skype stores your files, calls you have recorded, different photos and videos you've shared, and other items. You can easily access these items all across your devices.
However, in your chat history, each item has a different length of time available, as shown in the table below:
| | |
| --- | --- |
| Item Type | Duration Available |
| Messages, Videos, Videos messages, pictures | These are available until they are deleted or dated back to April 2017. If the videos are larger than 100MB, they will be saved as files. Such files will be available for 30 days. |
| Chat Tiles | Chat tiles are available until deleted or users leave conversations. |
| Files | Files are available for 30 days. |
| Voice messages and Voice mail | These are available for 30 days. |
| Call Recordings | Call recordings are available for 30 days. |
Export Skype files and chat history
Overview
One of the best ways to protect your skype data from being deleted is by exporting these files now and then into your device as a backup.
Always remember to create a backup of your chat messages, files, and videos. If you delete any of them accidentally, you can retrieve all of these files from the skype backup. Exporting of files can be done on any platform like Android, Windows, MAC, etc.
Steps to export skype files and chat history
There are four easy and simple steps to export skype files and conversation history:
Click on this

link

. This link will take you to the Skype sign-in page. Enter your Skype username and password.

Once you are logged in, select the option to download your chat messages, files, videos and click on

Submit Request.

After completion of your request, you will

receive a notification

in your Skype account. The notification contains a link to view or downloads your files. A link to download your files will also be available on your

export page

. So, check the export page if you have not received any notifications in your Skype account.

Finally, click on the

download

button to download your files.
The process of exporting Skype files is as simple as that. Your downloaded file will be in .tar format. An additional application is needed to open the .tar file to extract your chat messages and history.
Steps to extract .tar file on Windows 10
Once you have downloaded your Skype files follow the following steps to extract the .tar file on Windows 10:
Open the

Run

window by pressing

Windows + r.

Type

cmd

and press enter.

Use the

cd

command to change the directory and navigate towards your downloaded file direction.

Now type

tar -xvfYOURFILENAME_export.tar

. Replace "YOURFILENAME" with the name of your exported file. The exported file usually follows the pattern 8_live_skypename_export.tar or 8_skypename_export.tar. Then press Enter.

After completing your command, your message will be extracted to "

messages.json"

 in the same directory. Use

the viewer

so that you can read messages easily.

Open the

viewer

by selecting the

intex.html

file, which is located in a skype-parser folder.

Click on the

Load

button after you've browsed the messages.json file.
MAC has a built-in tar support function. So, you can easily open the downloaded file on Mac.
If you want to back up and restore your Skype data, you can also use Handy Backup.
Backup and Restore Skype Data: Chat History, Conversations, Contacts
Overview
In today's new era, Skype backup looks outmoded. Many users may need to back up their Skype for business contacts, personal links, important chat history, videos, documents, and voice messages.
Handy Backup allows you to save all Skype data. It accesses an application folder through the standard Computer plug-in.
Handy Backup backup allows saving an entire dataset related to Skype, that includes information such as:
 

All users enlisted to your

Skype backup contacts.

 

Default and customized configurations and

Skype settings

Chat message history with all

Skype messages
Skype log

that includes calls received, texts, and errors

Archived

voice calls
Steps to Backup Skype Conversations using Handy Backup
To backup Skype conversations with Handy Backup, please follow the instructions given below:
Open Handy Backup. Select

"New Task"

to create a new task from the menu or click on a button located on the management panel. Then select a backup task.

Select the mode as per your desire.

Click on the option "

Computer

" in the local or network drive group as a data source.

Click on

C drive

. Then select in a window appearing the folder that contains your

Skype settings

.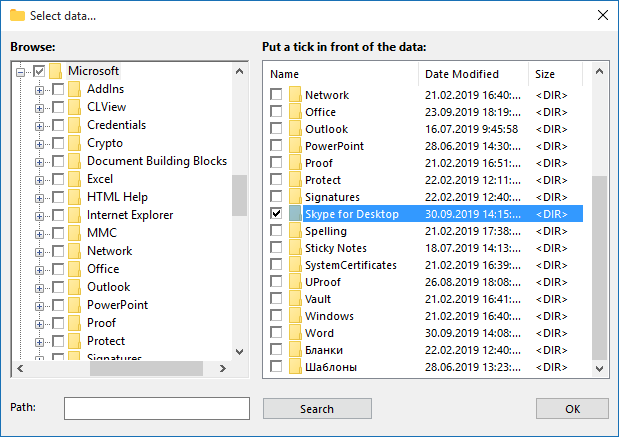 Note: Please check for the Skype conversation file called main.DB in one of these folders to backup Skype chat history.
Press "OK" to complete the selection.

 

Please select the folder storing these files and include an archive of voice calls in a backup set if you have it also in audio format.

 

Now select a backup destination. Set up your compression or encryption action. Schedule your backup task and finish the other remaining steps for completing the Skype backup action. These mentioned steps are not only specifically designed for Skype. You also can back up any other tasks following the same steps.

Name your Skype backup task, and click on

Finish

. You have finally completed a

task creation

. Run it any time you need it manually or wait for the scheduled starting sequence.
But if you haven't exported or backed up your file and have accidentally deleted your conversations, you can use various data recovery applications to retrieve your data.
One of the most popular data recovery applications is iCare Data Recovery.
How to Recover Old Skype Conversations from Android, Windows using iCare Data Recovery
Overview
As I have mentioned before, you can install a cloud storage application on your Android device. This allows you data transfer to backup Skype data. Therefore, when you delete any old Skype messages, files, or videos on an Android device, all you have to do is log in to your cloud storage application to recover your deleted files from cloud backup.
If you have not backed up your Android device with any cloud storage application, you can also use iCare Data Recovery to restore deleted old Skype messages, files, or videos on an Android phone or Windows PC.
Steps to Recover Deleted Messages from Skype
iCare Data Recovery allows you to retrieve Skype messages, photos, video chat, voice chat, etc., on iOS devices. By following the steps below:
The first step is to download the iCare Data Recovery and install the software on your computer. Run the software, and after that, select a scan mode suitable for your purpose.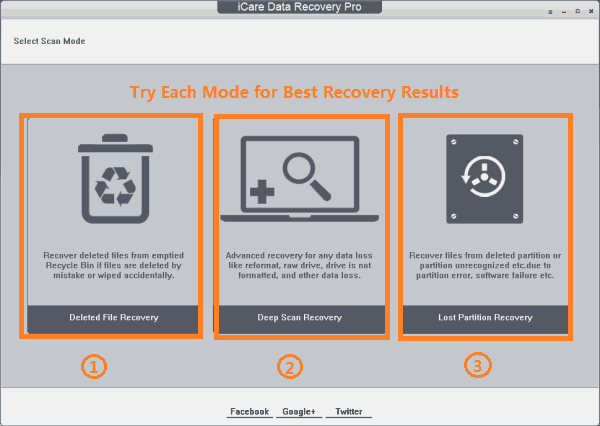 Now click on the drive which contains the deleted messages. After that, wait for the software to scan.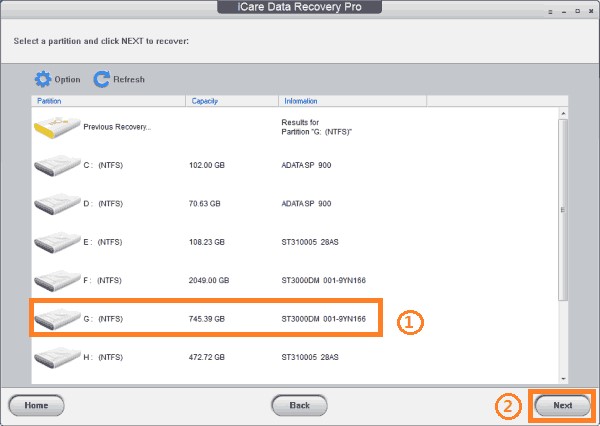 Preview the lost Skpye text messages, videos, photos after scanning. Then save the deleted files to another drive.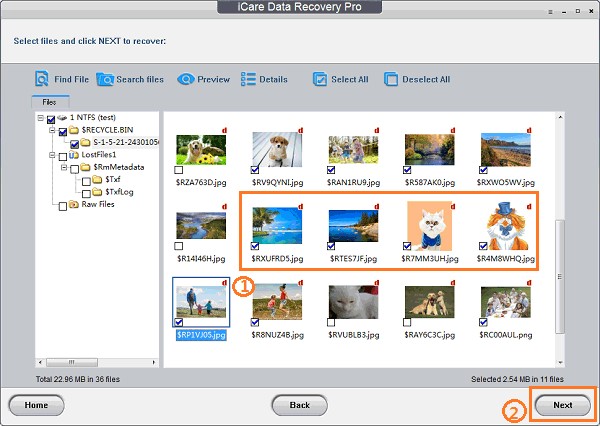 By completing these three easy steps, you can recover photos, videos and your deleted skype messages.
In conclusion, always remember to back up and extract your skype messages and other files. You can also backup these files on the cloud server or use applications like iCare Data Recovery so that you can easily access the data if deleted accidentally.
How to recover deleted Skype messages on iPhone?
Maximum people know how to recover the deleted messages on Facebook, but are unaware of how to do so on Skype application. If you question whether it is possible to retrieve deleted Skype messages on the iOS system or iPhone or not?, then the answers to your queries will be; Yes, it is possible, but by using a data recovery tool.
Among many data recovery tools, the EaseUs iPhone recovery tool will help you to recover the deleted Skype messages on your iPhone. Follow the given steps to recover deleted Skype messages from iCloud.
Step 1: First, connect the computer and your iPhone with each other.
Step 2: Launch EaseUS MobiSaver. And in the left part of the screen, you can see three options to recover; use the last one, "Recover from iCloud" (ios data recovery) and then enter your ID and password of Apple. 
Step 3: here, you see all the iCloud backup files on your laptop screen. Choose one of the iCloud backup files and scan.
Step 4:The software will start scanning process of your iOS devices.
Step 5: There is a Skype section under the data menu. There you can preview and select all the previous messages without backup that you wish to restore.
Step 6: Select the "Recover" button to restore erased Skype messages and chat history.
Read More: How to recover deleted web history on Android.
How to view Skype chat history?
As the chat becomes older after some time, the messages on Skype get hidden and not displayed on regular skype chat history. So that for the user who wants to see the chat history is very stressful. But don't get worried, here you will get the idea to view skype chat history.
Step 1: Go to the skype application
Step 2: Log in to your skype account
Step 3: Now click the options Contact, which takes you to the recent conversation.
Step 4: Scroll down and click on any contact or conversation.
Step 5: From the menu list, select "Conversation."
Step 6:From a drop-down option that appears on your screen, click on "View Old Messages."
Step 7: Lastly, select the time of the conversation that happened, comparing them with the present situation.
Conclusion
Hence, you can either export skype chat history and files or use data recovery apps like iCare Data Recovery. You can also set backup to store all your data in backup tools like Handy Backup. So these are the ways you can recover Skype deleted messages.