Is Stranger Things Kid-Friendly? What Should Parents Know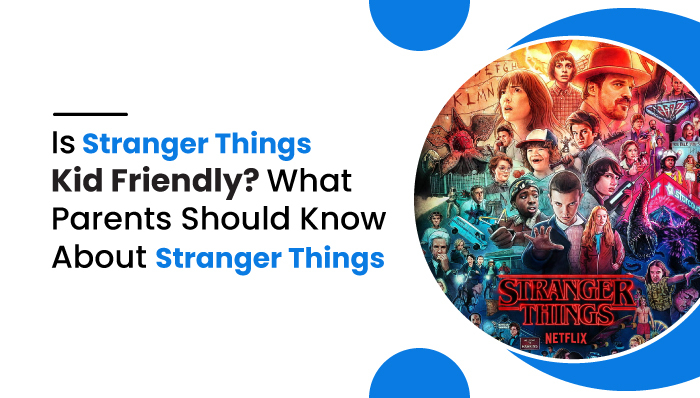 Is Stranger Things Kid-Friendly? What Should Parents Know
When it comes to children and television, parents face many questions. Is this program safe for my child? What kind of information does this show contain? Is this a kids-friendly show? 
If your child has requested to watch Stranger Things and you as a parent should decide whether the show is appropriate for children or not. Stranger Things can be disturbing sometimes, but that doesn't mean your child should avoid watching it.
Many articles and blogs on the Internet tried to tell parents it wasn't a kid-friendly show. Some claimed it was a great show for kids due to its nostalgic vibe and positive messages like friendship, loyalty, courage, and trust.
But, some parents are worried about the show's content, including violence, language, and sexual references. Here are everything parent should know about stranger things:
What Is Stranger Things About?
Stranger Things is a sci-fi Netflix show created by Duffer Brothers. The show is set in the 1980s town of Hawkins, Indiana, and follows the disappearance of a young kid named Will Byers and his family and friends searching for him. Stranger Things involve scientific experiments that went wrong, supernatural, friendship bonds, horror, and even comedy clips.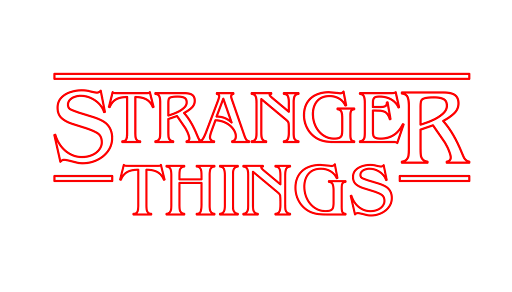 Stranger Things have four seasons and season 5 or the final season is on the way. From Mind-flayers to the upside-down, the supernatural is a key element in Stranger Things. Each episode has many twists and turns that will keep you on the edge of your seat from beginning to end.
What's the Stranger Things Age Rating? 
Stranger Things seasons 1 – 3 are TV-14 age ratings. But season 4 is on a different level, so it was placed on TV-MA rating, indicating that it is unsuitable for children under 17, but later on, it has a TV-14 rating again.
Stranger Things seasons contain strange creatures, an alien-like monster, violence, drug-taking, strong language, and an especially disturbing villain(Vecna) that may not be appropriate for kids below the age of 14 years. It is a great show for parents from the 80s, and they can discuss the cultural points shown in the series. 
Although this show has tv14 rating, kids below 14 years who can handle brutal scenes, death, violence, and horror can watch it with their parents. Some parents are not sure whether to let their kids watch or not. While other parents know what their kids love watching, and they could talk about it with their kids.
Is Stranger Things Scary?
Since Stranger Things is a sci-fi series, it contains some scary clips. The Upside Down, an alternate dimension parallel to our human world, is shown in the series, which is the home for the monster and Demogorgon. Stranger Things have dangerous villains like Demogorgon, a shadow monster, and Vecna.
If your kids are ready to handle scary scenes and content, Stranger Things might be worth letting them watch. They will be able to understand the connections to pop culture that is found everywhere, and the show also has a lot of references to the 1980s.
Also Read: Best Netflix Shows You Can Watch Right Now
What Should Parents Know About Stranger Things
As we have seen, this show contains a few scenes that are quite scary. Sometimes, these scenes are so disturbing that kids may try to avoid watching them. The parent may believe they'll be fine, but there's a chance that you're mistaken, and it's better to be safe. 
Parents should monitor their kids, whether they are watching the show alone. If the kids are watching the show alone, parents must be aware of the consequences the kids may face. Kids may experience nightmares while watching stranger things alone. They can develop fears, and they may also avoid rewatching the show and miss important lessons. 
Here are some content warning for parents before letting their kids watch Stranger Things:
Language in Stranger Things 
Stranger Things contain lots of intense language phrases like damn, shit, son of a bitch, hell, holy shit, bitch, slut, etc. Kids frequently use these kinds of words.
Violence in Stranger Things 
There are many scary and brutal scenes, like Vecna lifting the people's bodies on-air and unnaturally twisting the bodies, making the eye disappear, and breaking hands and legs in different directions.
Many unsuitable scenes of blood, gunshot, smoking, drugs, violence, and death may disturb your kids. In 4th season, Jim hopper and other Russian prisoner fights with Demogorgon in prison. That scene is very brutal; Demogorgon eats the head of the prisoners, and lots of blood are shown in some scenes.
The Adult Content in Stranger Things
Almost all episodes of every season contain kissing scenes, and teenagers and Adults are seen kissing. The series doesn't contain nudity, but there are sexual references and romantic talks. 
Alcohol and Smoking in Stranger Things
There are many smoking scenes every season, but in season 4, there are scenes related to drugs. The girl Crissy is dealing drugs with Eddie, and Jonathon and Argyle are taking drugs. Hopper, Joyce, and Billy are often seen smoking and drinking beer. In season 4, teenagers are using heavy narcotics and drugs.
Characters Bullied in Stranger Things
Some characters are bullied by their friends in high school. They have handled such situations on their own or with the help of their parents. This can be a perfect time to know how your kids are treated in school or college, whether someone bullies them or not. Parents can pause ta show and discuss it with their kids and teach them how to handle such a situation.
How to watch Stranger Things with your kids
Here are a few parents guides you can follow while watching Stranger Things with your kids:
Avoid any potential triggers: 
It is best to avoid certain episodes and scenes if your child has been through a horrific incident or has certain sensitivities. In addition, parents can take advantage of this period to help their children process any previous traumatic experiences or fears.
Watch each episode individually: 
You can watch each episode individually with your kids so they may not get confused. This helps you handle your kids' concerns while watching the show.
Talk about the show:
Your kids need to understand why things are like that, even if you don't have to go into great detail about everything that happens.
Expect your child to experience nightmares:
There are many horrible scenes in this series. So parents need to be prepared for the nightmares that kids may experience.
Final Thoughts- Is it Kids-Friendly?
Stranger Things is a great sci-fi show that the whole family can watch together. Some parents wonder if they should let their kids watch this show. The best way to decide whether or not the show is appropriate for your kids is to sit down and watch one episode together. 
Suppose your kids seem interested in what they are watching, and you feel that you can handle some scary situations. In that case, you can determine whether it is appropriate to continue watching together or not. You can speak to your kids about the show, any fears or anxieties they might have, and help them figure out what that means.  You can pause the video anytime you find some scenes that are inappropriate for your kids.