What Is Tubi? Is It Safe For Your Kids?

What Is Tubi? Is It Safe For Your Kids?
If you are one of those parents whose children are hooked on Tubi, then you must be worried about what Tubi really is. And whether or not it is safe for your kids. 
So, in this article, we shall discuss what Tubi really is and is Tubi really safe for your kids or not. 
What is Tubi?
Tubi is a free video streaming service that offers ad-supported movies and TV shows. Farhad Massoudi started the company in 2014.
Tubi is the most popular app for streaming videos on demand, and it's free. It offers the most advanced streaming technology and the greatest content library with more than 40,000 movies and television series. It allows you to find new content most easily and cost-effectively possible and is accessible on all your devices.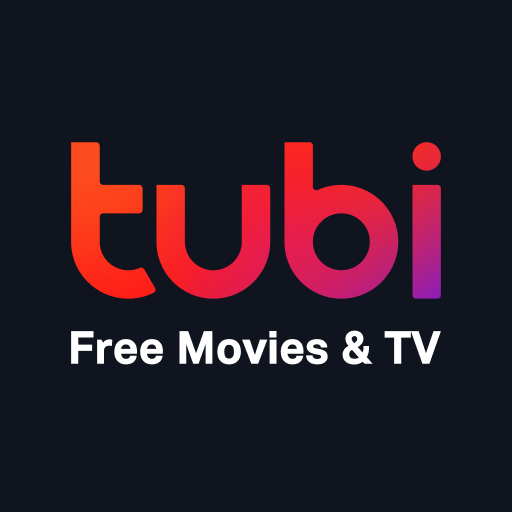 Currently, the ad-supported streaming platform offers more monthly titles than Netflix. It is consistently recognized as the highest-rated free streaming app on various devices, including iOS and Android. 
What content is available on Tubi?
Tubi is a content provider that offers its users a wide range of content. Whether you're looking for action movies or heartwarming dramas, you're sure to find something to watch.
It has an awesome library of movies for those who like to watch at home or on the go. Along with the TV shows available on the platform, it offers viewers a wide range of entertainment options. There are a variety of content genres available on Tubi, including:
Movies

TV shows

Tubi for kids

Original Contents

Sports Channel

News Channel
Tubi is available on multiple devices, including Roku, Amazon Fire TV, Android, iOS, Chromecast,  and more.
Also read: How To Block Shows On Disney Plus
Is Tubi free?
Yes, It is a free streaming service that offers movies and Tv shows without requiring a subscription. Ads are interrupting the content, but you can watch as much as you want without paying anything. You can also find some great titles that you may have missed otherwise. 
Is Tubi legal?
Yes, it's a legal way to stream. It has legal content from movie studios and TV networks, so you don't have to worry about breaking the law when you watch it.
Some of the biggest studios in Hollywood, like MGM, Warner Bros., Paramount, and Lionsgate, are among the more than 250 providers that Tubi works with.
The Tubi platform has been so successful that it has even spread to Canada and Australia. On March 17, 2020, Fox Corporation announced it would buy the company for more than $440 million.
Is Tubi TV worth it?
Yes, Tubi TV is worth it! The company has a great selection of movies and TV shows, including some unavailable on other streaming services. The interface is user-friendly, and the quality of the video is excellent. 
Here are three reasons to give it a try:
It has a wide selection of content.

It's ad-supported, so you don't have to pay anything to use it.

It's available on a variety of devices.
So, if you are looking for a free streaming service that offers a wide variety of content, Tubi TV is worth checking out.
Is Tubi safe for your kids?
Recently, Tubi added a kids section to their site, which has caused some parents to wonder if the site is safe for their children. 
As a parent, you want to make sure that your kids are safe when they're using the internet. You should be aware of the risks and make sure they are using appropriate content. So, Is it safe for kids?
Well, there is no simple answer to the question of whether Tubi is safe for kids or not. The content on Tubi spans a wide range of genres, including some that may not be appropriate for younger viewers. Tubi has some parental controls that limit the types of content your kids can access.
Also read: Is Kik Safe For Your Kids? 
What are some of the features of Tubi that make it sake for kids?
Some features that make kids safe watching Tubi are listed below:
1. Tubi has no advertising in the kid's section.
It is a free and legal streaming service with no Advertisements in the kid's section, so your kids can watch their favorite shows without being interrupted. Moreover, with this, parents can also stop worrying about what their kids buy through the Tubi ads. 
2. Tubi has a curated library of content for Kids. 
Tubi Kids TV has a carefully curated library of kid-friendly content updated regularly. You can ensure your kids are only watching appropriate shows by checking out the full list of available titles.
3. Tubi offers Parental Controls.
With Tubi Parental Controls, you can set restrictions on what content your kids can watch. You can also control how long they can watch by limiting their daily playback time.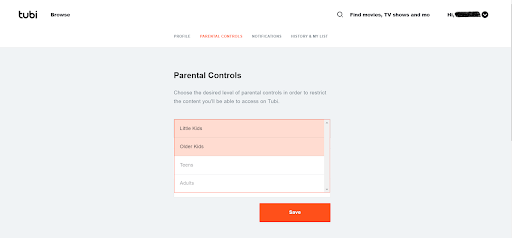 Conclusion
In conclusion, Tubi is a safe and legal streaming service that offers a great selection of TV shows and movies for kids. It contains ads, and the ads are all age-appropriate in Tubi.
Overall, we think Tubi is a great option for families looking for free streaming services. In addition, it is easy to navigate, so you can feel confident letting your kids explore independently.