Best Netflix Shows to Watch Right Now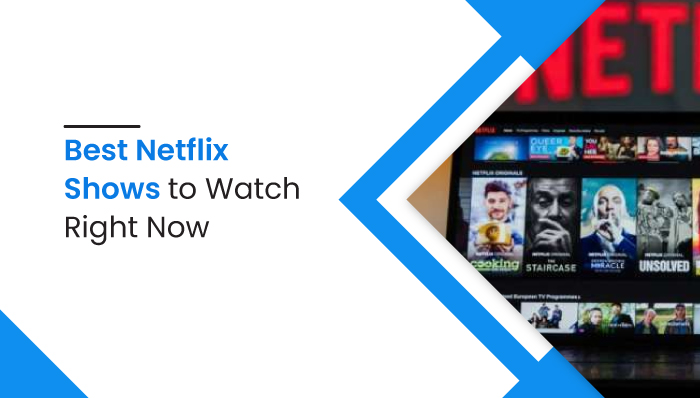 Best Netflix Shows to Watch Right Now
In this era, we can see a lot of TV shows, and it indeed is a tedious job to choose anyone out of them. Talking about Netflix itself, you can find tons of series based on many genres. If you're confused about what to watch next on Netflix, then you've landed at the perfect place. Here, we've narrowed down the best Netflix shows to watch right now, from Breaking Bad to Squid Game.
Binge-watching any series or movie is what youths love doing these days. Whether you prefer the thriller genre or comedy genre, Netflix covers every genre and can provide you with a huge list of any genre-specific series/movies. The best part of Netflix is that it isn't limited to any particular region. Whether you live in the US or UK, you can easily and efficiently watch any series. Without a delay here are some of the best Netflix shows to watch right now in 2021.
Best Netflix shows available to watch right now
Maid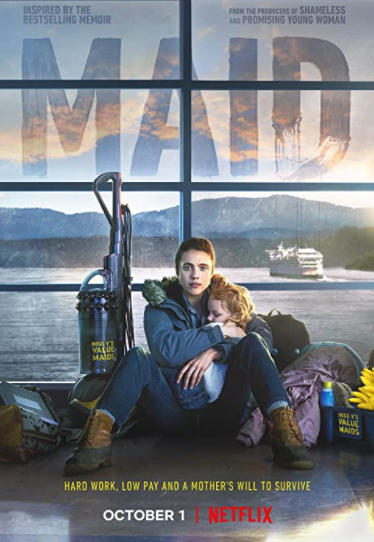 At this time, Maid is one of the best emotional series available on Netflix. The character Alex, portrayed by Margaret Qualley, is a single mother who has no option but to leave her abusive boyfriend along with her two-year-old daughter.
She then moves into a shelter and finds herself a job as a maid for some wealthy clients. Qualley's mother played the role of Paula, Alex's mother. It also stars some other incredible actors as Nick Robinson, Billy Burke, and Anika Noni Rose. A mother's fight to survive is the subject of this show, which is based on the memoir "Maid: Hard Work, Low Pay, and a Mother's Will to Survive", by Stephanie Land.
Starring: Margaret Qualley, Andie McDowell, Nick Robinson, Billy Burke, Anika Noni Rose
Squid Game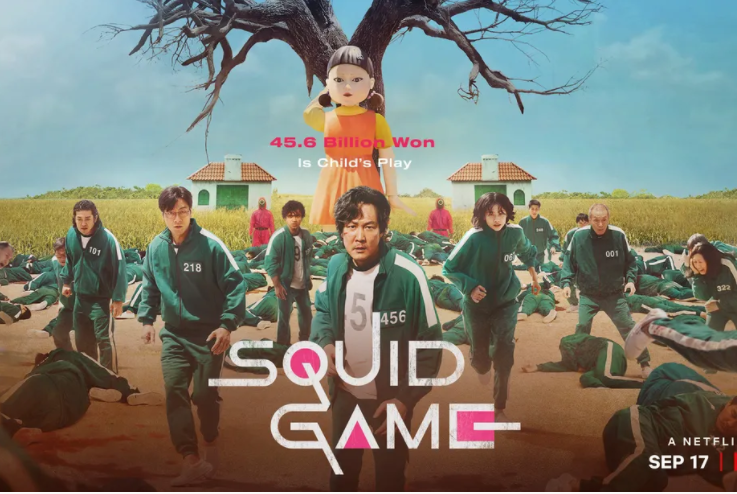 Well, who doesn't know about Squid Game at this time? In a very short period, this K-drama was the most discussed topic all over the Internet. In the history of K-drama, Squid Game is the only one to reach the top spot on Netflix in the US.
This series shows a group of financially unstable people who are chosen and invited to participate in a mysterious game (more like a survival competition), along with a handful of cash prizes. It consists of many traditional games, along with deadly twists and lots of risks to themselves for 45.6 billion Won. Sounds crazy, right? Please give it a watch right now!
Starring: Lee Jung-Jae, Park Hae-soo, Jung Ho-Yeon, Oh Young-soo, Anupam Tripathi
Lupin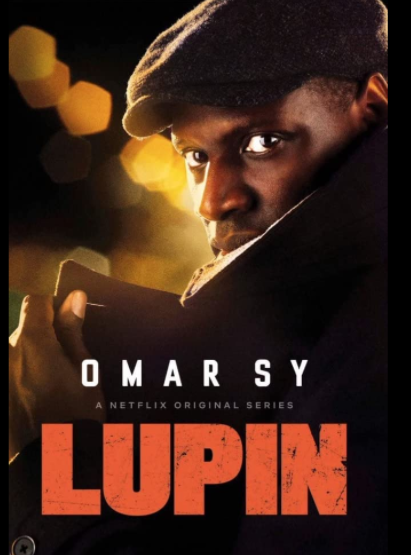 Are you looking for some thrilling series? Lupin could be the best choice for you at this particular time. The release of Lupin, a French-language thriller, caused a flurry of activity on the Internet. Based on the adventures of thief Arsene Lupin, this series portrays how badly he wants to avenge his father's death.
With all of the styles, daring heists, and Omar Sy himself, it shows everything perfectly and effectively. Divided into two parts, you can get to see all in this one series. Part 2 consists of the kidnapping of Assane's son and the pursuit of the villain. All of the thrills, spills and Assane's roguish charm can be seen throughout.
Starring: Omar Sy, Shirine Boutella, Ludivine Sagnier, Clotilde Hesme, Etan Simon
The Queen's Gambit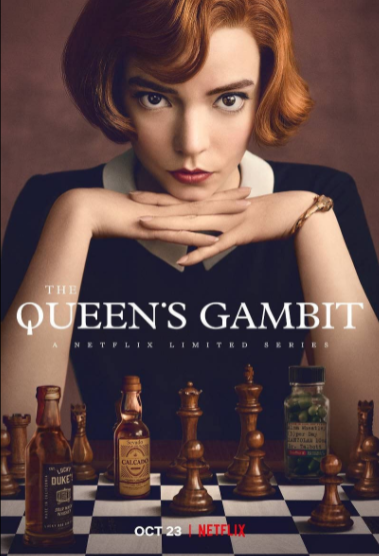 The Queen's Gambit is a show about one of the aspiring chess champions played by Anya Taylor-Joy. Do you think you would watch hour-long chess shows? I doubt it. So what's interesting about this particular show? It has a slightly bland premise, yet it is riveting enough. It also has a central anchoring performance and charming supporting cast who hence make the series even better. This is probably one of the slowest board game-related series that was a topic all over the Internet. Well, checkmate!
Starring: Anya Taylor-Joy, Thomas Bodie-Sangster, Harry Melling, Jacob Fortune-Lloyd, Moses Ingram
The Umbrella Academy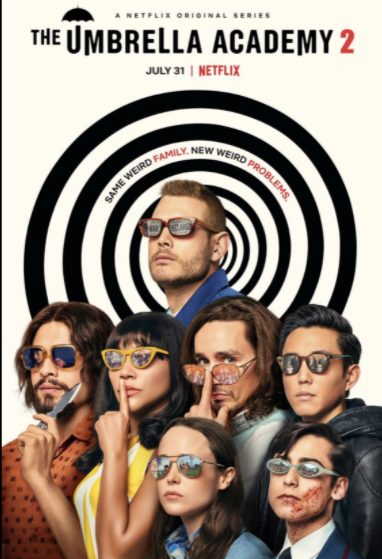 Do you enjoy binge-watching superhero-related shows? Well, then The Umbrella Academy could be the best pick for you. It is one of the most-watched series as of 2020. In this series, there are 7 superhero siblings (who were born at the same time) whose mothers were not pregnant at the time. Strange right?
The first season is quite twist-filled with joy rides, whereas the second season is a lot cooler, crazier, and has a lot of energy compared to the debut one. If you're looking for something bigger than life comic book adaptation to fill the void of superheroes in your life, you should give it a watch.
Starring: David Castaneda, Tom Hopper, Emmy Raver-Lampman, Justin H. Min, Aidan Gallagher, Robert Sheehan, Elliot Page
Dark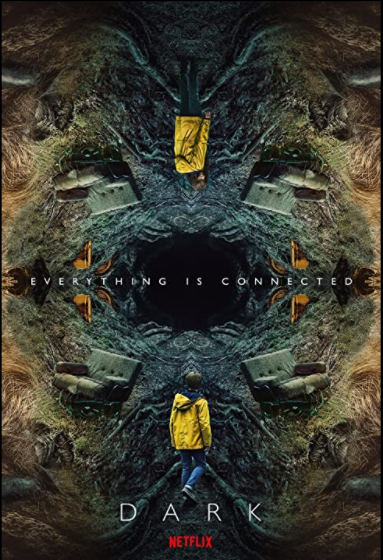 Have you been binge-watching Stranger Things quite a lot of times? Well, in that case, Dark would fit perfectly on your list. This German-language Netflix original series is creepy and eerie enough to make you attracted to it. What's more about Dark? Created by David Lynch himself, this particular show is about a small-town life that gets darker and darker after some point.
It starts with two missing children that then bring trouble to the entire community, and the mystery goes on. You'll watch the movie multiple times due to the missing children, time travel, and other supernatural aspects.
Starring: Louis Hofmann, Lisa Vicari, Oliver Masucci, Giba Stiebitz, Daan Lennard Liebrenz
Sex Education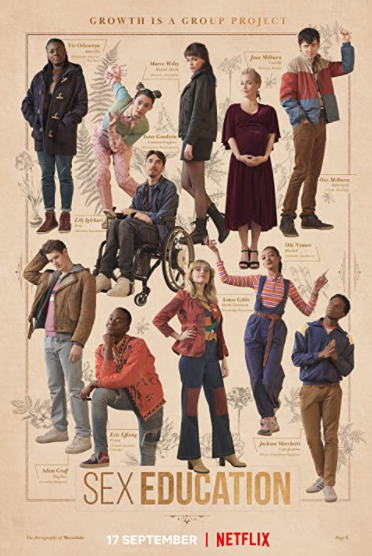 Everyone has experienced the soul-crushing awkwardness of discussing birds and bees with their parents at some point in their lives. When you take it out and multiply it by a thousand, you can come somehow close to the embarrassment faced in Sex Education.
This is a Netflix original series that, in general, revolves around a sex therapist's son. The mother tends to be quite chatty and open, whereas the son is backward in coming forward. At some point, he and his friends can assemble their sex therapy clinic for their classmates. More than anything else, this series is all about opening your minds and embracing the differences simultaneously.
Starring: Gillian Anderson, Mimi Keene, Kedar Williams-Stirling, Asa Butterfield, Ncuti Gatwa, Emma Mackey
Peaky Blinders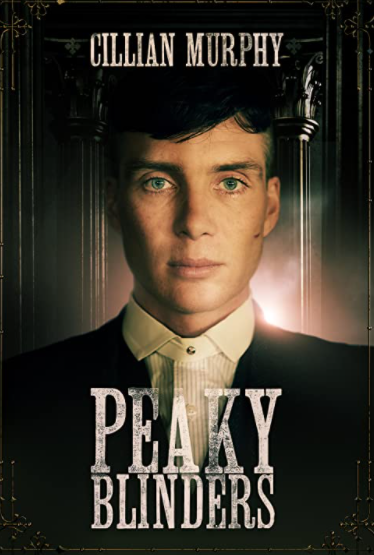 What's going to come out when you put Cillian Murphy and Tom Hardy on the screen together? A masterpiece, right? Well, that's what Peaky Blinders is. It is all about a street gang that took charge of Birmingham after the Great War. Thomas Shelby, a veteran of the war, climbed to the top of the criminal ranks with everything at his disposal.
His story is the subject of this thrilling crime drama. Are you a fan of the HBO series? Then, there's not a single doubt about you not enjoying Peaky Blinders. It provides you with all of the factors required and makes you scream out, "why not". Please give it a watch!
Starring: Cillian Murphy, Tom Hardy, Helen McCrory, Annabelle Wallis, Joe Cole, Anya Taylor-Joy
Breaking Bad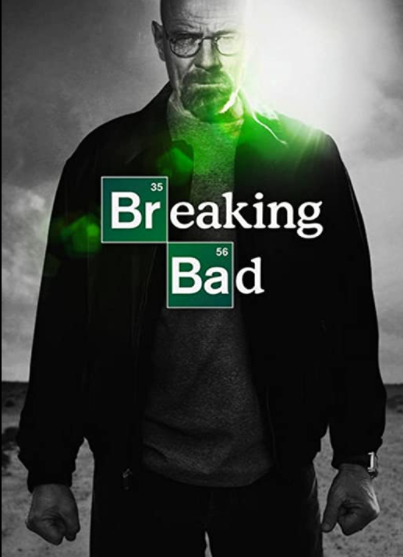 Breaking Bad is one of those about the consistency of remaining at the top of the lists. Even after all these years, people enjoy binge-watching this particular series, and it's worth it! The story of a chemistry teacher turning into a meth dealer gets even more intense when a normal nice guy becomes an antihero.
All these times, he hid his illegal shenanigans from his family, which also makes the entire series much more interesting. As it goes on, Mr. White steps up his game and goes to the ever-crazy heights of excess. This is one you shouldn't miss!
Starring: Bryan Cranston, Aaron Paul, Anna Gunn, Dean Norris, RJ Mitte, Betsy Brandt
You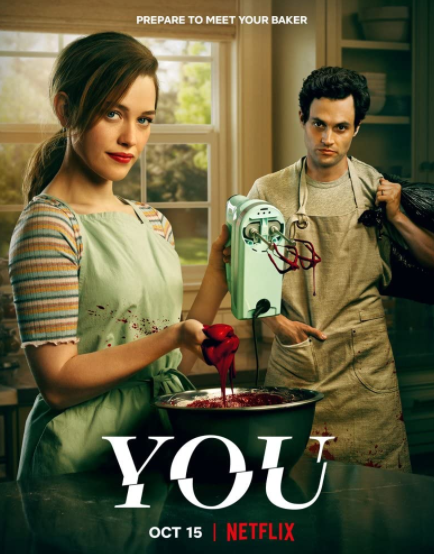 Is there anything more creepy than binge-watching a show that makes you ask, "What is this?" Well, then You could be the best pick available for you. It is one of the best Netflix shows available to watch right now. This show is about an indie bookstore manager, Joe, who falls in love with his customer, Guinevere Beck (in the first season).
Wait, this is not a typical love; it's more than that. Joe goes with all of the stalking, which makes Beck's life hell. He wouldn't even hesitate to kill someone to get Beck in his life. The roller-coaster ride going throughout the series perfectly depicts how obsessed someone can be and how they can harm you without actually harming you. Please give it a watch right now!
Starring: Penn Badgley, Elizabeth Lail, Candace Stone, Victoria Pedretti, James Scully, Saffron Burrows
Conclusion
So, what are you waiting for now? We've provided you with a list of the best Netflix shows to watch right now. Start binge-watching these best Netflix shows right now, and let us know how you feel about it in the comment section below. Have a great time binge-watching these worthy shows!