Is Discord Safe For Kids?

Is Discord Safe For Kids?
Discord is a free PC and mobile social platform. This app allows users to communicate via voice calls, voice messages, video calls, and text messages. It's a popular app where users share files and media in private chats or groups, also known as servers. 
It is popular among gaming communities as it allows gamers to communicate with each other. Users can join servers that have been made and also create their own.
Discord is a popular app and everyone is using it including children. And many questions may arise in parents' minds about whether Discord is safe for kids or not. Here we are to clear the confusion about it.
What is the age rating of Discord?
The minimum age required to join Discord is 13, although they don't verify users' age during sign-up. Like on various internet platforms Discord also has explicit or age-restricted content like swearing and graphic images and videos 
The person can choose which server they want to join and whom they want to interact with. Discord also has "NSFW" (Not Suitable For Work) channels and servers that require users to be 18 years or older to join, which can save you from your child getting into inappropriate content.
What are servers in Discord?
Servers are the spaces in Discord. It is the main community often focused on some topic or games. They are created by a specific community and group of friends and have specific server owners.
 Discord has Public Private servers.
Private Server:

Server that different Discord users can be a part of only if they were allowed by the server admin. These servers are not issued to moderation. To save your children from irrelevant content material, it's far better to screen the kind of users they let into their digital spaces

Public Server

: Server that any Discord users can be part of the channel if they have a link to join. It can be seen by anyone and has moderation to check the distribution of illegal content. However, before moderation, it is not possible that you or your child can notice it.
Most of the servers are small and invitation; public servers are large, and anybody with a link can join. Users can create a server and invite their friends to it. It does not have an in-app way to search for servers except when you have already joined them, so users need to be invited with links or passcodes in DMs.
Is there any illegal content on Discord?
The Discord platform does not moderate content material and only reviews something while users report it. 
Every internet platform has age-restricted (inappropriate content) content like swearing, graphic language, and images. The Discord app is no exception.
Your children are probably endangered by using fallacious substances if they're within the wrong group of friends or have connections with people who share illegal content, such as pornography, violent content, materials that sell drugs, etc. 
If they use reliable public channels, or those you, as a parent, agree with, it is safe to say that there is a pretty low threat of them being uncovered to any irrelevant content online.
All open platforms include risks, so you must speak with your kids about what to watch out for.
Discord security risks for children
Discords are as safe as other social internet platforms or might be slightly safer. These social platforms do their best to keep users safe. But undesirable intruders are everywhere and will still try to get through your DMs and messages.
While using Discord, children can be exposed to:
Improper content (texts, photos, videos)
Improper content on Discord is content containing swear words, nudity, pornographic material, terrorism, suicide, etc. Also, graphic images contain violence and cruelty to human beings and animals.
Cyberbullying and trolling
Cyberbullying includes sending hurtful messages like racism and sexism and sending or posting false, mean, and inappropriate messages or images about a specific person, which make the victim feel sad or embarrassed.
Trolling is an internet trend nowadays where a person posts insincere, off-topic messages on the internet to provoke the readers and display their emotional responses.
As such, your child might get involved in these kinds of activities and might be a victim while using Discord.
Drug sales
There might be drug dealers on Discord, and if your children order it, those drugs can be delivered to your home. Your kids can be involved in it if you don't make them aware, which does not make Discord safe.
Human trafficking and different crimes
The internet has drastically changed how we can buy and sell anything, including each other. Human traffickers have been using social media like Discord to recruit victims, manipulate them, and spread lies and rumors. Therefore human traffickers might  also use Discord to impersonate themselves as other people and deceive the victim and sell them.
These dangers are present in the usage of any internet site or software. Even though Discord comes with distinct security guidelines, settings, and channel moderation to stop these illegal activities, children are still at risk of being exposed to these crimes on Discord. 
There are still some rare instances of online attackers who may target young teenagers or young audiences. They try to do these activities through public servers by sending Direct Messages to the users on that server.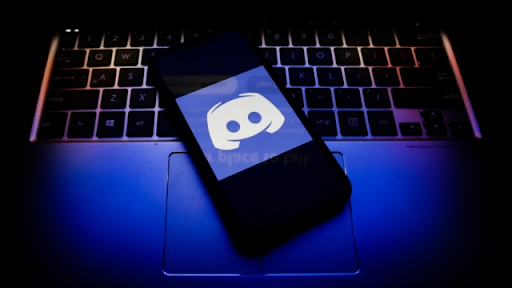 Are There Parental Controls on Discord?
Right now, Discord does not provide parental controls, so parents cannot control the content limitation and password-protect the privacy settings in the app. 
You can block or delete a Discord account or configure the privacy settings for specific media screening, direct messaging, and friend requests.
As for third-party parental control applications, we have MobileSpy, which helps you to track your kid's messages, contents, and locations on Discord. 
Read more: Is Tubi Really Safe For Your Kids? Find out
Discord privacy issues: Ways to enhance your child's safety on Discord
Here are a few ways to overcome Discord privacy concerns and enhance your child's safety
Know your network:
Suggest your child never join inappropriate servers and channels they don't know about. And only communicate with the people you know. Also, make sure they know never to meet anyone in person that they have only met online.
Watch out for any inappropriate apps or games on your child's Discord server:
Your child may also want to play games and use third-party apps on Discord. However, such apps can share or post data by default without you knowing. Legitimate sites or apps will state clearly that they'll never post on your behalf. For lesser-known apps, it's in your hand to let your child use different social media and messaging applications.
Talk to them about the policies that apply to Discord:
Explain that any behavior irrelevant in "actual-world" situations is not okay online; the same rules will be applied. In terms of the use of Discord, these rules are:
Speak to adults or adults if you know something doesn't seem right, like disturbing content and images.
And, if someone tries to scam or fool you, report it to your parents immediately. 
Avoid inappropriate language or derogatory phrases in conversations:
While using Discord, discuss what content is suitable and what should be shared online. Explain to your child to use appropriate words, bullying and hate speech should be avoided, and any conversations or media they share could be misused.
Advise your child to use the Privacy settings in Discord:
Discord has very safe and strong privacy settings, which are listed below. Therefore, make sure that you inform your child about these privacy settings and monitor your child's Discord to see whether they have used these privacy settings or not:
Keep me safe – Discord will scan and delete irrelevant messages from all users. It helps to filter the kind of content they can access. It's the default for teenagers below 18 years to filter irrelevant videos and chats. So, to permit this option, go to user settings and choose safe Direct Messaging and Privacy & safety.
Direct Message Settings – To block or enable direct messages from people who aren't your friend or unknown and are not on the same server or channel. To make this happen, visit user Settings. Then continue to privacy & safety and Server privacy Default.
Friend Request Settings – To control who can add your child as a friend. Tell your child to accept friend requests from only people they recognize and agree with. Now, to access the friend Request settings, go to user settings and choose privacy & safety, click on who can add you then, and click on friends of friends.
Watch out for imposters:
Teach yourself about cyberstalking and catfishing. 
Catfishing is cyberstalking, where the anonymous user makes a fake profile and acts as someone else, frequently trying to contact your child on Discord. 
Educate your child on the red flags on Discord. Generally, these include a limited number of photos that look staged and fake, someone asking for private images or money, and redirection links to social media websites capable of catfishing.
Also read: Track your kid's messages on Android
Conclusion
Discord is a superb platform for your kids to share their thoughts, hang out for different activities, play games with friends, as well as keep in touch with them. It helps users in safe direct messaging. However, is Discord secure to use for kids? It depends on how they use the platform and the precautions they take to ensure their safety.
You can improve your kids' safety by discussing the safety measures each internet user should take. So, encourage them to speak to you if something doesn't feel right, and keep away from shady channels. You can also enhance Discord safety via configuring important privacy settings. Tell your children to block abusive Discord users or share inappropriate content.