How To Watch Age Restricted Videos On YouTube?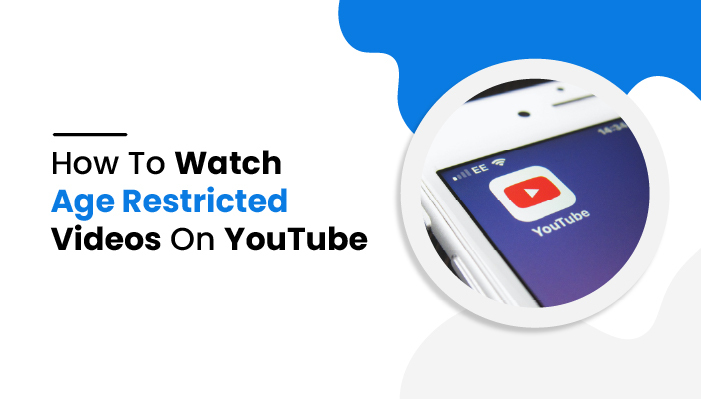 How To Watch Age Restricted Videos On YouTube?
The age restriction feature is one of the most crucial features to prevent children and young viewers from watching harmful videos on YouTube. 
Age restriction policy is kept on YouTube to ensure that terms and conditions are applied. Moreover, it also ensures harmful content doesn't surf around younger or even older viewers who are not interested in watching such harmful and inappropriate content.
So, if you agree to the terms to watch such videos, you can learn to watch age-restricted videos on YouTube with the help of this blog.
You can ensure your device remembers your address by having a static IP address. A static IP address is one that doesn't change. Once it's assigned to a particular device, it typically doesn't change and will be retained until that device is decommissioned or your network changes.
Whenever the user uploads new videos, YouTube's algorithm will analyze videos, descriptions, custom thumbnails, live streams, and products or features and verify if your videos should be age-restricted. Also, some videos can be restricted even if they do not violate any YouTube policy.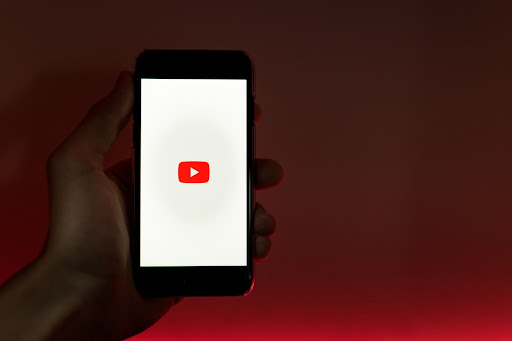 Even if you are 18+ years of age, you will not be able to view restricted videos without signing in to the YouTube account. So, we request you not to watch inappropriate videos if age restrictions particularly apply to you, and make sure you have a YouTube account if you agree to the terms and are ready to watch such videos.
What are age restrictions?
The age restriction is crucial to prevent children and youngsters from accessing restricted and inappropriate content on online platforms. Age restriction will allow children to view the contents specifically designed for their age group.
Age restriction on platforms such as YouTube will typically help children become safe without exposure to the online world. But watching mature content can be vulnerable and can cause long-term effects on children facing mental issues. So, it's always better to keep children away from such content.
What videos are age-restricted on YouTube?
There can be numerous videos that do not follow YouTube's policy and are age-restricted. Some of the reasons for videos being age-restricted are mentioned below,
Videos containing harmful pranks

The videos having dangerous accidents and casualty

Videos containing dangerous acts the child can easily replicate, such as handling fireworks or explosives

A video that specifically involves nudity and sexual content

Videos with heavy usage of vulgar language in the title, meta description, clips, or on thumbnails.

A video generally promoting drugs or cannabis

A video containing sensitive and graphically violent clips of movies, games, or music videos. 
How to watch age-restricted YouTube videos on mobile phones?
You can watch any age-restricted videos if you have the YouTube app installed on your mobile phone. If not, you can get it from the play store if you use an Android phone or the App store if you are using an iPhone. Also, make sure your account is logged in, and your age is 18+.
We request you to follow the steps given below only if you are eligible to watch the content.
Open

the YouTube app on your  phone

Tap your profile on the top right

Your account menu will appear

Tap

Settings

Press

General

Toggle off  Restricted mode, if  it's off;  leave it as it is 
If you have followed the steps you can watch the age-restricted video by pressing CONFIRM and watching the video.
Also read: Top Inappropriate Roblox Games for Kids
How to watch age-restricted YouTube videos on the Computer?
You need to be signed in and 18+ years of age if you tend to watch an age-restricted video on a Desktop. You can watch restricted videos on your desktop by following the given steps,
1. Navigate YouTube's site on the browser and make sure you are logged in
2. Click on your profile located on the top right
3. A menu will appear
4. Click  Restricted mode.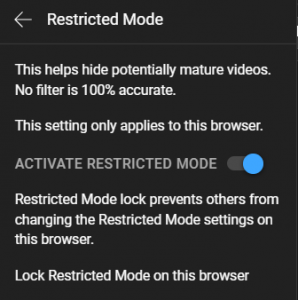 5. Switch off Restricted mode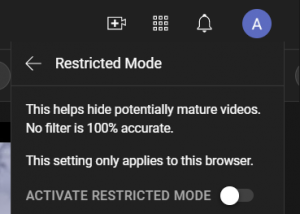 You don't need to change if the restriction mode is already off. Thus, you can now watch the restricted videos by clicking I understand and wish to proceed, as shown in the picture below.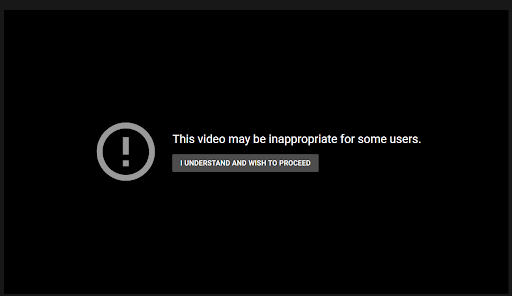 Read more: Set up Parental Controls on YouTube
How to watch age-restricted videos on YouTube without signing in?
Fortunately, there are quite a few ways to watch restricted videos even without signing in, but we recommend you not use the methods if possible.
1. VLC media player
Using a VLC media player on your phone or tablet is one of the safest modes to watch restricted videos without being logged in. You can run the application and stream video by inserting the video link on the New stream and watching the video.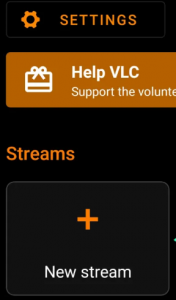 2. Using Embed link 
Generally, you use the embed link method if you don't want your phone or computer to be filled with unnecessary apps to watch restricted videos. You can replace watch?v= with embed/, and you are ready to go on any age-restricted video's URL.

3. Using NSFW
Using NSFW in YouTube's URL  will redirect you to the NSFW YouTube website, and you can watch the restricted videos. To use this trick, insert NSFW before YouTube's URL. 

4. Download the video
Another great way to watch the restricted video is by downloading the video, which you can watch even if you are in offline mode. You can access the video by using dedicated applications such as Itubego, Tubemate, and Snaptube. There are hundreds of such apps designed per your device. 
Learn more: How To Block Websites On Android And iOS
Conclusion:
Age restriction is strictly built to prevent children or youngsters from passing inappropriate and harmful videos. Thus, such videos are vulnerable and can have a long-term effect on children.
If you are mature enough and are ready to watch inappropriate videos, you can follow the methods given in the blog. But we request you to watch such videos by signing in on your YouTube account instead of using other ways if it is possible.
FAQs
Can I bypass age restrictions on youtube?
Yes, you can bypass age restrictions on youtube. Some ways you can do it are:
Set your age 10+ on google accounts while signing up.

Turn off age restrictions on YouTube

 Use NSFW Youtube URL

Use embedded links

Use proxy sites
Is it possible to watch age-restricted videos on YouTube?
Yes, it is possible to watch age-restricted videos on YouTube. You can watch age-restricted videos by bypassing age on google accounts, turning off age restrictions, using third-party apps and URLs
Why is YouTube so strict on age restrictions?
YouTube follows the terms and guidelines to keep minors away from NSFW YouTube content. So YouTube allows adult content for 18+ users.