Top 8 inappropriate Roblox games for kids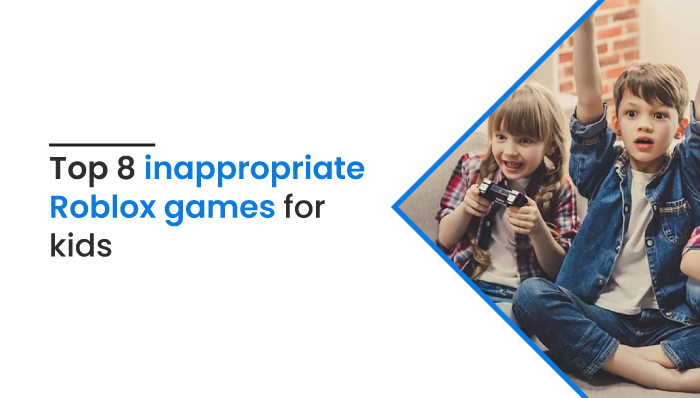 Top 8 inappropriate Roblox games for kids
Roblox comprises of a large number of games for kids to enjoy. However, some of those games can be very inappropriate. So read this blog to find out the top 8 inappropriate Roblox games for kids.
While the game looks strange and can be confusing, Roblox is immensely popular with children worldwide. It's at least a problem for parents. As with Minecraft before it, its appeal to youngsters is partly because parents don't get it. It is thrilling because of that but also intimidating due to safety concerns.
Roblox is primarily an online game. It has become common to read rumors about the game on social media and misinformation in papers that demonize it. With a little supervision and understanding, children can enjoy it safely and responsibly.
What is Roblox?
"Amateur" game developers make up most of the content on Roblox, an online games creator system. By using simple tools, game makers can design and publish their games. That will allow them to try out ideas that wouldn't be funded for commercial release. Kids from all over the world can then play these games online together, using a mobile app or a web browser.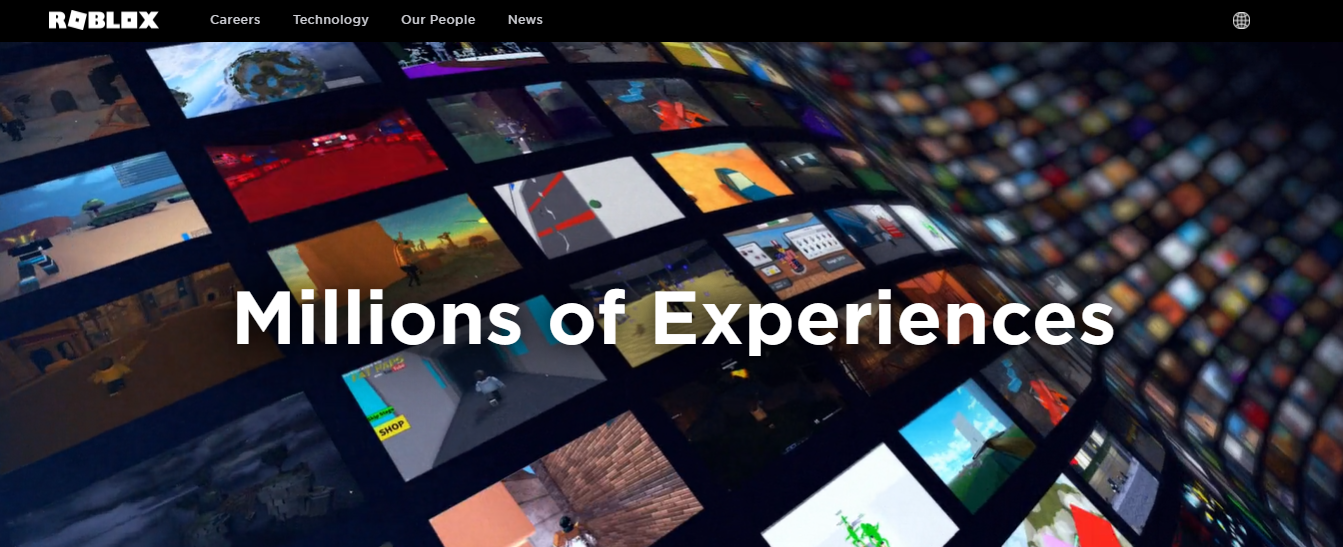 You can learn about adult-like scenarios while socializing by playing games such as Prison Escape, Work in a Pizza Place, Shark Attack, and Disaster Survival.
Roblox games reflect the kind of imaginative play you find at the playground. Children suggest a game they want to play, others join them, and the rules change as they figure out how to have fun together. The huge Roblox community of players enables Roblox creators to update and adjust their games quickly.
One of the reasons Roblox is so popular is its constantly changing game collection. In addition to having millions of competitors to compete against, it has a billion times perfect environment for young players. It is important to be aware of the dangers associated with online games.
Top 8 inappropriate Roblox games for kids
Fashion Famous
The Maze
Alone in a Dark House
Mortem Metallum
Survive the Killers
SCP-3008
The Horror Mansion
Bloody Battles.
Fashion Famous
There are many interesting fashion games on the platform, but one stands out: Fashion Famous. Some adult participants may compete on a virtual runway to display their best fashion sense.
During the game, competitors are timed as they create clothing; winners are determined based on the greatest costumes on the runway. May the most talented designer win! During each round, the game would randomly select a genre. Each player's clothing must be based on a random selection of clothing.
Participants then enter the fitting room and have some time to select their outfits before taking to the runway.
The Maze
This Roblox horror game may be what you're looking for if you'd like to be thrown into an unfamiliar labyrinth with only a flashlight and camera to your credit.
The labyrinth is located deep underground, unlike traditional mazes. Furthermore, it makes the situation more terrifying when your torch runs out of energy, as it not only helps to disorient the player but also completely throws them off. Added to the severity of the situation, the monsters are following this labyrinth.
You will have the chance to play with up to 12 other players to see if you need the skills to escape The Maze.
Alone in a Dark House
You are left in a dark house with a typical horror premise, gathering clues to discover a killer. The game has many surprises and outcomes, and the illumination is wonderfully dramatic. You should play it alone to ensure the full effect. Although you can add 20 additional players if necessary. The game's blood and disturbing style make it more suitable for adolescents and preteens rather than younger children.
Mortem Metallum
Ender1709 developed the fighting game Mortum Metallum. The game is a Player vs. Player game, where the player chooses a weapon to kill other players utilizing blood mechanically. A review was conducted on October 8, 2019, because it contained excessive blood and gore.
Therefore, the name was changed in compliance with Roblox's Terms of Service. Upon entering the game, players get access to 29 different weapons, divided into two main groups: melee and ranged, and can use them to take down other enemies with their chosen weapon.
Each time the player is injured, blood will be released, sometimes leaving the player half-decapitated, half-amputated, or knocked over. The player can choose from 31 different weapons, 27 of which are melee weapons, while 4 are ranged weapons.
Different weapons do different damage and range, as well as different attack cooling down. Typically, bigger weapons do more damage while smaller ones do less.
Survive the Killers
It is not an explicit game, but children must not view the violence in it. A lethal weapon is provided for each player to use against their opponent in the game.
As gamers, we're all familiar with the practice of killing opponents in video games, but this Roblox game has terrible animation, which makes it unsuitable for small children. An evil serial killer is searching for a child during the game. He brutally murders the kid when he finds him in the game.
SCP-3008
Among uglyburger0's most creative horror lands, this is one of the most enjoyable and original. This horror story is based on an IKEA retail shop with an unlimited amount of interior space.
In the game, the primary goal is to stay alive as long as possible. While surviving and exploring this SCP-3008 enormous horror world of furniture, it would indeed be possible for you to build massive bases alongside your friends.
Since the monster you encounter in SCP-3008 is known as "Staff" (pun intended), the game experience is very enjoyable and intriguing. With a cheeky horror game and a splash of humor thrown in, you won't be dissatisfied with the quality of this game.
The Horror Mansion
A really funny horror survival game, The Horror Mansion, was created by Pkachuwu. The game was initially intended to be a horror title but featured some comedic elements afterward. In addition, the game includes a "HORROR Mansion" variant, which features only murderers that are more sensitive to the horror genre in a more dark setting.
The term "killer" describes a creature capable of killing a person, sometimes through the use of unusual abilities, such as teleportation.
Some murderers are funny, and then some murderers are not. In most cases, murderers who are most difficult to outrun are teleporting, phasing through barriers, or walking fast.
Bloody Battles
Bloody Battles is not different from any other basic PvP game that is available on Roblox. However, it differs from all other PvP games available on the market in one significant way. Bloody Battles is different because, regarding violence and gore, it has a lot of quality, or at least compared to other games. It is an unsettling and disgusting game for children to play, particularly under the age of 15.
In this game, several player characters suffer horrific deaths, and they are all portrayed well enough to be disgusting and unsettling. You should avoid exposing someone to Bloody Battles if you want them to avoid violent and disgusting Roblox games.
Conclusion
So these are the top 8 inappropriate Roblox games for kids. On this platform, parents should help their children find the appropriate game according to their age. You are now aware of Roblox's most inappropriate games for your child. Protect your child from unknown monsters by choosing the best method.
Utilize MobileSpy as a parental control application to benefit long-term. Keeping your child safe on the internet is easy with this app as you can keep an eye on your child's account. To raise your children properly, you must act wisely, think twice, and choose MobileSpy as their online guardian.