How can you use social media to make money?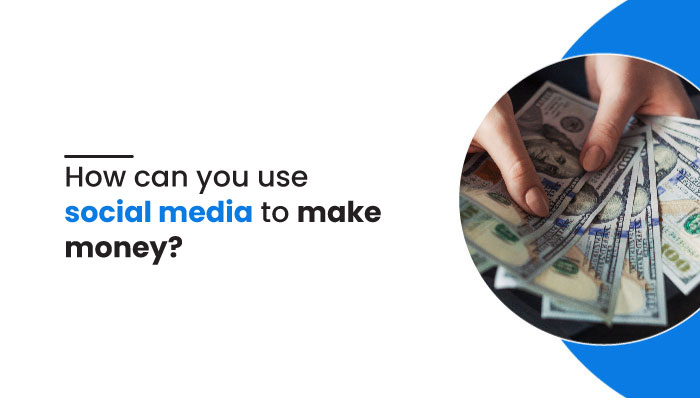 How can you use social media to make money?
Social media refers to websites or applications that allow you to connect and interact with people and exchange information, ideas, and content in virtual communities. It is no secret Social media is a big part of our daily lives and is becoming more popular and influential by the day. But did you know that you can use social media to make money while you sleep?
Social media usage has increased and made people more aware of making money from social media. Due to easy access to the internet and social media, it has created many opportunities for people to utilize their talents and exhibit them.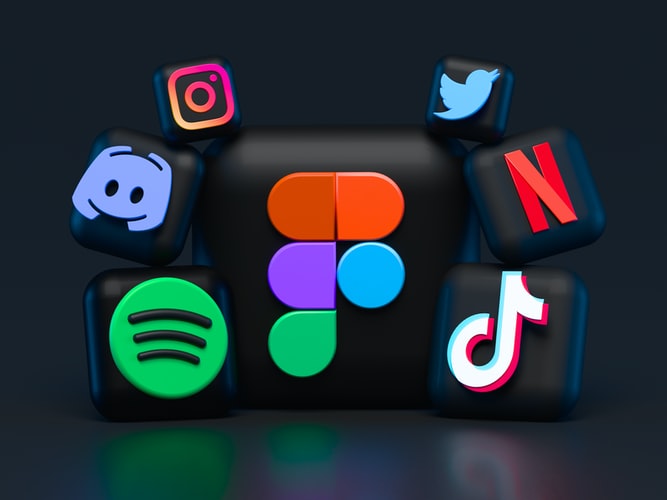 The majority of people have no idea that it can be used for many purposes like raising awareness, promoting brands. Many existing businesses also use social media as a marketing tool. There are different kinds of social media, like forums, social networking sites, and news sites.
Types of social media that you can use to earn money
Instagram: Instagram is a popular social networking platform for sharing photos and videos. It also lets you chat with your friends, family, and colleagues. Besides that, if you have more than 1000 followers, you can work as an influencer to make some money from Instagram. 
Twitter: Twitter is a most powerful microblogging site where registered users share short content called tweets. Here only registered members are allowed to like, follow and share content. Most famous people find Twitter as an efficient way to promote events, new releases, and interviews.
Pinterest: Pinterest is specially designed for image sharing and discovering information via images. Here images are usually unique and beautiful. You have to post photos with brief descriptions to categorize them to be easier for users to find, such as recipes, travel, fashion, and many more. If you click on an image, it will take you to the source to find detailed information.
LinkedIn: LinkedIn is the most popular social networking site in the business community. This site allows you to expand your network through the people whom you know and trust professionally. It focuses on building professional networks and career development.
Reddit: Reddit social news, content rating, and forum website. Though this site has a primary interface, most people use it because it provides high-quality content. In Reddit, the contents you read are organized and presented using professional and expert knowledge. It helps you to stay updated on the latest news, trends.
How to make money from social media?
Most people believe that social media generally consists of social networking platforms like Facebook, WhatsApp, and WeChat. They solely use it to communicate with their friends and for entertainment purposes only.  However, people are unaware that they can earn money from social media.
Social media provides you a lot of opportunities. With a little bit of hard work and commitment, you can earn some money online. Here are a few things that might help you to earn money on social media.
Promote products and business
The most effective way to promote your product and services is through digital marketing. 
You can post ads on social media platforms to reach a large number of individuals all around the world.
Advertisements alone will not attract customers; instead, you should focus on getting positive feedback. People would definitely like your goods if they are genuine and of high quality.'
Even if you do not sell your own product and services, you can also use affiliate links in your account that direct you to another website. You can earn a specific amount of commission after a product is sold via your link. Many people use affiliate links to make money on social media. 
So, write a review describing the products and services you received. So that your viewers and followers also buy from it.
Blogging
It is a great way to present your ideas on a particular subject. Many people write as a hobby, not knowing that they can earn money from it. Blogging can be a full-time career or a side hustle job.
However, blogging is not the simplest way to earn money because reaching out to individuals and developing your brand takes a long time. 
The most important thing for a blogger is to stay active and share valuable, legitimate content. Don't give up and stay updated with new trends and technology. 
Youtube
Many people spend an average of 2 hours every day watching videos. You can get a lot of views if you have good content and video quality. You'll need a good camera, logical content, and editing skills for this. 
To start earning on youtube, creators must have at least 1000 subscribers and 4000 views in the past year. After that, you can apply for the Youtube Partner Program to access a broader choice of monetization options.
Social media influencer
If you're active on social media sharing content related to your hobby, say traveling. Then you'll be able to attract a large number of followers who share a similar interest.
According to a 2018 survey, Instagram is the number one platform for more than 82 percent of social influencers. You can join the influencer's community if you have more than 1000 Instagram followers. Marketers may begin to pay you for promoting their products and services to your followers, called Influencer marketing. 
Online markets:
You can sell your things online if you own a small business. Many social media platforms allow you to convert your account into a virtual store. Getting people to follow you is challenging but make sure to advertise your business. 
Online marketing might help you to attract more customers. It will help you if you organize a give-away program for your customers. You can also collaborate with influencers and sponsor products.
Conclusion
In general, earning money through social media is not a simple task. So, make a strategy for achieving your financial objectives and try a different approach if it doesn't work out.
There are numerous methods to earn from social networking. If you prepare to work hard, no one can stop you from achieving your goals. It would help if you had a clear mindset about what you are doing and a consistent effort. 
Read More: Which social media platforms are best for marketing?