How Can You Enable Windows 10 Parental Controls?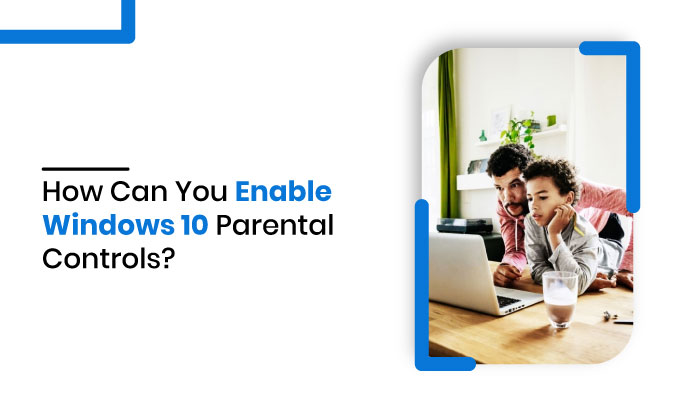 How Can You Enable Windows 10 Parental Controls?
Worried about how to enable parental controls in windows 10? Read the entire blog to know how to do so.
In today's revolutionary digital era, kids have become tech-savvy. They are on their devices all the time. It might be difficult for you to keep up with your kid's daily digital activity as a parent. Though your kids might be smart and know everything about digital technology, they are not aware of the dangers and repercussions of using those technologies. 
They can easily become victims of online threats and cyberbullying, leading them to suffer from anxiety and depression. Therefore, as a parent, you should be careful of what they are doing on their devices. And the best way to protect your kids from the dangers that come from digitization is by enabling parental controls.
Parental control helps you to keep your kids safe online and monitor their online activities on their mobile devices or PCs. Moreover, it allows you to monitor your child's activities like the apps or games they play, keep them away from inappropriate sites and help them achieve a healthy digital life.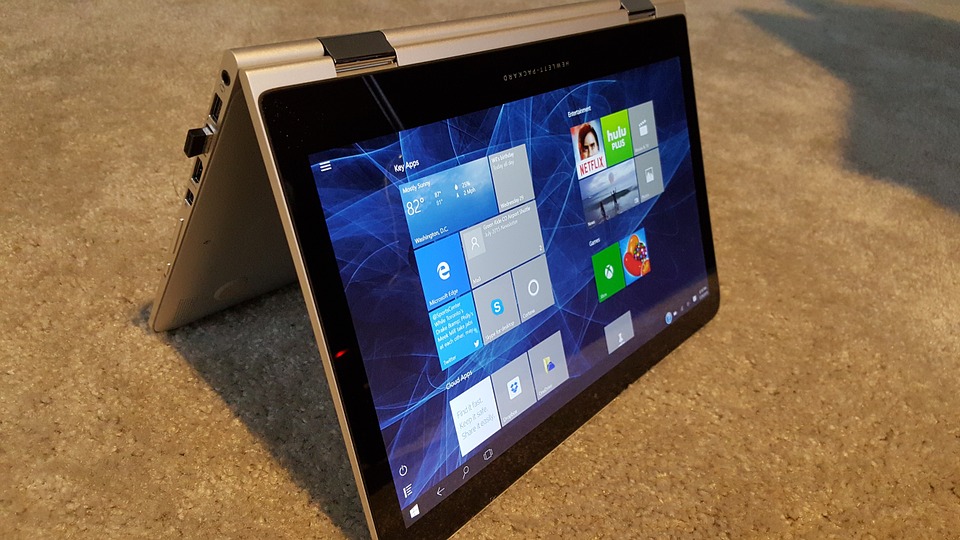 Some devices have an inbuilt parental controls feature like in Windows 10. All you have to do is enable them. So this blog will tell you how you can set parental controls in Windows 10 and the things you can do once you have set up parental controls.  
How to Turn on Parental Controls on Windows 10?
Microsoft Windows 10 comes with options for you to protect your kids when they use the internet. For example, if you would like to enable parental controls for your kid, type' family options' in the Windows search bar. After that, click that 'family options' option under settings. 
Let me break down the steps for you. The first thing you have to do is, create separate child accounts.
Create a separate account for your kid
To create an account for your kid, follow the following steps:
Open Windows 10 setting

Then go to

Accounts

. If you want to do it the other way, open the Start menu, type "

Account

" on the search bar, and select "

Manage Your Account

" to access the Account Settings menu.

Now select the "

Family & other users

" option from the sidebar,

To add family members, click on the plus '+' sign next to "

Add A Family Member

" on the left side of the screen.

A dialog box will appear. Choose "

Add A Member

." You can enter the email address of your kid here and click "

Next.

" If your kid doesn't have a Microsoft account, it is possible to set up a free email account for them through Microsoft Outlook by clicking "

Create An Email Address For A Child

." Now you are all set to go.
Manage and Monitor your kid's account on Windows 10
To manage and monitor your kids' account, click on the "Family & Other Users" window.
After that, click on the "Manage Family Settings Online" link. It will redirect you to the Microsoft Family website.
By using the Microsoft Family website, you can access the accounts of your children. However, it is necessary to enable each parental control feature individually since all settings are turned off by default.
Under your child's account, click on "Activity" and enable "Activity Reporting." Now you can track your kid's account activity either through regular email reports or by returning to this menu at any time.
After you turn on "Activity Reporting," you can scroll down to enable additional restrictions by clicking "Turn On Restrictions." This option is next to each feature, including browsing the web, applications and games, and screen time. 
In addition, you can access, enable, and manage any of those features by clicking the tabs at the top of the page. There is a Family Safety website that explains how these features work.
What happens when you enable Windows 10 Parental Controls?
After setting up parental control features, you can monitor all the Windows 10 computers in your family as well as Xbox One. When you enable the settings for parental control for your kid, default enables two features on the Microsoft Edge browser.
The browser becomes stricter, preventing adult content from appearing in search results. Furthermore, InPrivate browsing on the Microsoft Edge browser is disabled, preventing the child from browsing in incognito mode.
So when you turn on Windows 10 parental controls, you will get to keep your kids safe. You will also monitor their gaming activities on Xbox One devices hence controlling their gaming addiction.
Windows 10 parental controls allow four different modes of settings. By allowing you to utilize these options, your children can grow up in a safe online environment and develop a healthy digital attitude. 
With these four parental control settings, you will be able to:
Monitor browsing history and webpages
As a parent, you know how scary the internet can be. Within a few clicks, you can find anything. So if you don't monitor your kids, knowingly or unknowingly, they can reach an inappropriate site full of vulgar adult content, nude images, pornography.
Exposure to such content at an early age can affect your child's mental state and actions. Therefore you need to monitor what your kid is watching on the internet.  
By enabling parental controls on Windows 10, it blocks all the inappropriate websites like porn sites. More than that, you can also block specific URLs that might seem inappropriate for your kids.
View a report of Online activity
You can monitor all of your kid's activities on their PC through Windows 10 parental control. For example, you can review your kids' online activities, the URLs of the websites they visit, the software, games, and apps they use and play on the PC.
You can also choose to receive a weekly email of your kid's PC activities. It will help you to know how much screen time your kids spend on the device. You can know if they are addicted to playing games or are visiting inappropriate websites. 
Track software, games, media usage
You will be able to track what software, media, or apps they use and what types of games they play on Windows 10 and Xbox. Additionally, you can set a content age limit to block inappropriate apps and games.
If you think that some apps or games are inappropriate for your kids, then you can set the age limit. And when you rate a game or an app over the set age limit, your kids won't be able to use it without your approval. 
You can also add and manage funds to your kid's Microsoft account and view their purchases, purchased apps, and track the amount of money they have spent. Additionally, you can set adult approvals which means your kids will require your permission to purchase anything in the Microsoft Store.
Track screen time   
To prevent your children from going overboard, you can set limits on how much screen time you can allow your children. For example, you can fix the hours during which they can access their computer or Xbox. It is also possible to make exceptions based on the child's needs.
Using the Microsoft Edge browser's reading view is another way parents can ensure their children's safety online. A web page rendered in reading view is stripped of all sidebars, advertisements, pop-ups, and comments and is formatted to look like a book.
Things you can do to create a safe environment for your kids on Windows 10
Three major things are necessary to build a safety net for children. With these things, you'll be able to track whether your child's heading on the right path, and you can decide if you need to block or prevent certain inappropriate websites. The three major things are: 
1. Do not give your kid administrative authority on the PC.
If you make your kid administrator of the PC, they can disable parental controls on their own even if you have enabled them. More than that, they can edit and change the controls you have set, like unblocking websites, disabling reading mode, and so on.
2. Enable Windows Defender.
Microsoft's Windows Defender is an antivirus program that helps protect your computer from viruses, threats, and other malware. So enabling Windows Defender can protect your PC from many outside or online threats.  
You can turn on Windows Defender by following the steps down below:
First, click on the

Start menu

.

Type "

group policy

" into the search box. You will then be able to select Edit group policy. The

Local Group Policy Editor

will open.

Select

Computer Configuration

. Then go to

Administrative Templates

.

After that, select

Windows Components

and then

Windows Defender Antivirus

.

Select

Turn off Windows Defender Antivirus

at the bottom of the list.

Choose Not configured. As the names suggest,

selecting these options turns off Windows Defender

, which might feel counter-intuitive. There's no need to worry, as these options make sure it's turned on.

Select

Apply

and click on OK.
3. Turn on parental controls.
The third major thing you can do to create a safe online and offline environment for your kids on Windows 10 is to enable parental controls. 
As I have already mentioned above, when you set parental controls on Windows 10, you will be able to monitor your kid's web history and get a weekly email of their PC activities.
You will also track what apps they use and what games they play on Windows 10 and Xbox and set a content age limit to block inappropriate apps and games. Furthermore, you can set screen time limits on how much screen time you can allow your kids.  
Wrapping Up
You can enable parental controls on Windows 10 by creating a separate Microsoft account for your kid and then monitoring by going to the Microsoft Family account. Enabling parental controls on Windows 10 will create a safe online space for your kids by blocking inappropriate websites and controlling your kid's screen time.
So, however important the internet is, it can be a scary place for kids as they don't know the proper way of navigating through its space. Online predators and scammers lurk all over the internet looking for their next victim. So you need parental controls to protect your kids from any possible dangers.