How To Hide Your Last Seen On WhatsApp But Still See Others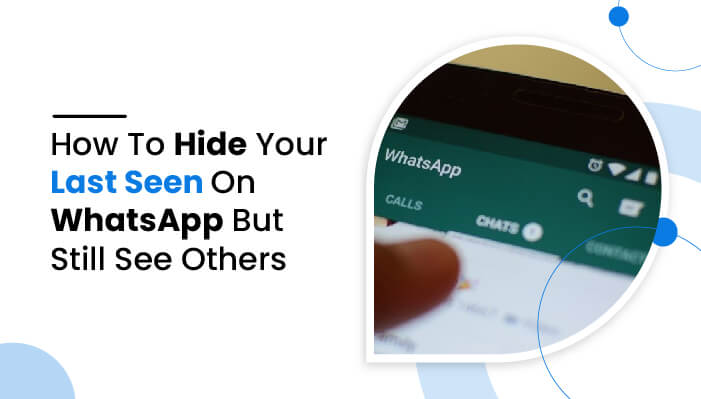 How To Hide Your Last Seen On WhatsApp But Still See Others
WhatsApp is one of the popular messaging applications worldwide. That's why it is very important to manage its privacy settings very well. Fortunately, WhatsApp supports enormous privacy features such as stored messages, end-to-end encryption, and many more. "Last Seen" also belongs to one of them. Hiding "Last See" from others is so fruitful for those people who received an abundance of messages at a time and can't be able to reply to them. To know how to hide your last seen on WhatsApp but still see others, read this blog till the last.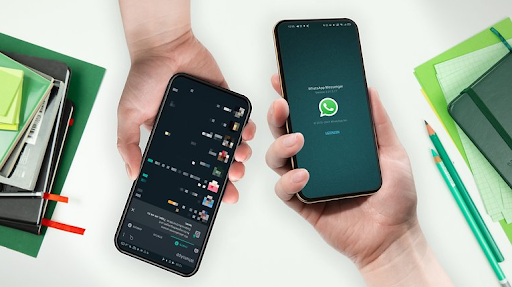 Regular WhatsApp users know if you set privacy settings to hide your Profile Picture, WhatsApp status, and set who can see your last seen on WhatsApp, then the exact settings will apply to you as well. That means you will also not be able to see others' information. This also means that when you hide your Last Seen on WhatsApp, you will not be competent to see others' last seen too.
Don't stress; we will show you tips and tricks to know how to hide your last seen on WhatsApp but still see others. You may be astounded by thinking, how is it possible? Let's find out.
Read more: How to run one WhatsApp account on multiple devices?
Hide your Last Seen but still see others on WhatsApp
If you want to hide your Last Seen from certain users and wish to see their WhatsApp Last Seen status, then go through the WhatsApp Privacy Settings. Without installing and downloading any other applications, you can do so. Follow the given step-by-step instructions.
Hide your Last Seen only in "My Contact" and Delete the contact list
Open your Whatsapp application. 

And click on the gear icon, which is on the base navigation bar, to go to WhatsApp Settings.

There you will see multiple options but select the option named "Account."

Now click on "Privacy."

Click on the option Last Seen.

Select the option "My Contacts." By doing so, only your phone contacts will see your "Last Seen" status.

Now you need to delete the contact number from your phone. Once done, refresh the contact list of WhatsApp. 

You will see the number of persons, not the names, right? And in this scenario, you have set your Last Seen Status only to contacts. But as the person is not on your contact list right now, they will not be capable of seeing yours.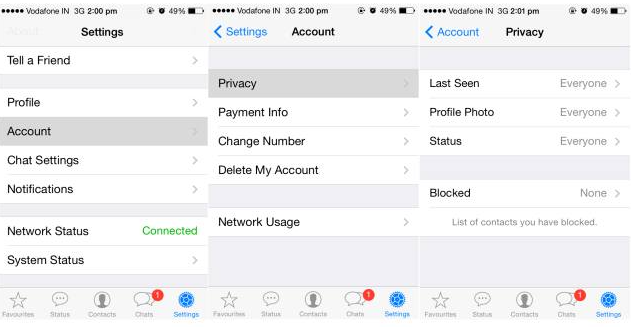 This is the best maneuver to hide your "Last Seen" status on WhatsApp and see others' WhatsApp Last Seen. 
Note: You need to send the message to the person on your contact list before deleting their contact, or they have to send you a message first. Then only you can apply this trick. And make sure not to delete the chat conversation with them; otherwise, you have to add them again to your contact list and follow the steps mentioned above.
You can also use the Whatsapp spying applications to monitor each mobile activity of the target person. Not just last seen, but you will be able to see the entire chat conversation of all messaging apps. Spying applications like MobileSpy will help you oversee the phone's default gallery, videos, and applications. It's like hiring professional spying.
How to hide your Last Seen on an Android device
In order to hide your Last Seen from an Android device, go through the given steps:
Open your WhatsApp account, and in the upper right corner, there are three vertical dots. Click on that.

Click on the option "Account."

Now click on "Privacy."

Tap on "Last Seen."

Select one of the options that suits your privacy necessities. You can select from Everyone, My Contacts, or Nobody.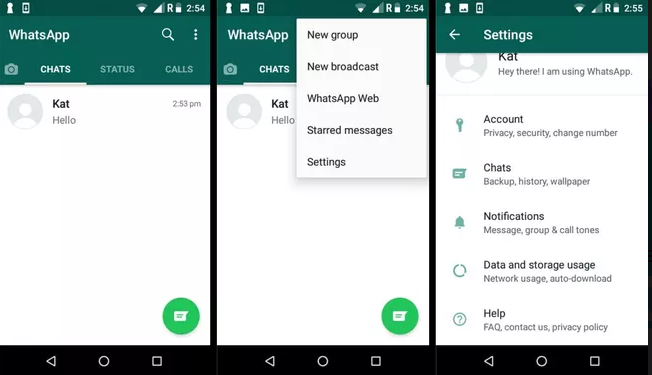 And then you don't have to save. 
How to hide your Last Seen on iPhone
Go to the Whatsapp application on your phone, and on the bottom of the right side, you will see the icon of Settings. Click on that.

Now select on Account.

Click on

Privacy

.

Select

Last Seen

.

And now choose one

option

according to your need.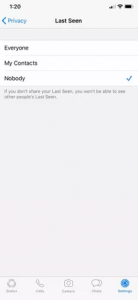 How to hide last seen on WhatsApp for one person?
The way to stash WhatsApp "Last Seen" for one person is quite akin to the preceding steps mentioned above. Whether you want to hide your last seen from one person, two-person, or the whole contact list, the process is the same for everyone. At first, you have to set the Last Seen to "My Contacts" and then delete the contact of that person with whom you want to hide last seen. Then your work is done, and you can enjoy being online without stressing whether they saw you online or not.
What is the reason for hiding Last Seen on WhatsApp?
As we know, stalkers are all around us, watching everything that we are doing. And in today's digital world, virtual stalking is increasing. So the main reason for hiding the Last seen on WhatsApp is to stay away from strangers' messages.
 However, sometimes people might not want to reply to the message sent by the person who expects an immediate reply. In that condition, the person might think you are ignoring them. But actually, you are not. Therefore, people freeze their Last Seen on WhatsApp to get rid of such a scenario.
Conclusion
If you prefer to reply to the messages at your own pace, then hiding your Last Seen on WhatsApp makes sense. But it can act as a hindrance or helpful as per your business or personal situation.
Please share this blog with your friends to help them know how to hide their Last Seen on WhatsApp but still want to see others.