How can someone clone your cell phone to see text messages and other data remotely?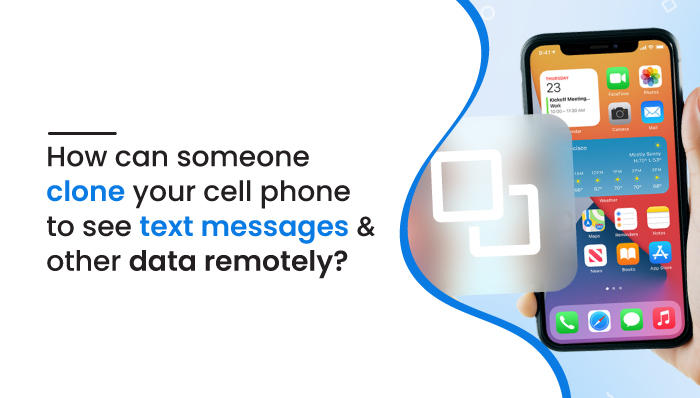 How can someone clone your cell phone to see text messages and other data remotely?
Sumnima Dhungel
November 11, 2021
Even wondered if you can clone the cell phone to see text messages and other data remotely? Read this blog to know all about it.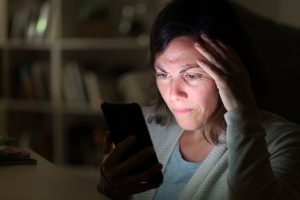 Smartphones have practically become a person's digital identity. A smartphone, without a doubt, is as valuable as an official document since it includes sensitive and secret information that the owner should only know. 
It's not difficult to copy a cell phone's text message and other data without accessing their phone or sim cards. The technology present currently has made it possible to spy on someone's activities remotely. Smartphone cloning allows the creation of an identical copy of someone's phone, including phone messages and other confidential data. Another smartphone or a software control panel backs up and clones the data on the targeted phone.
Due to spy apps, it is now technically possible to read anyone's messages even without their cell phone. The Phone clone and spy apps can remotely access someone's text messages on another phone. These spy apps can clone inbound and outbound messages and social media networks like Facebook, Instagram, Snapchat, and Twitter. Parents can also use these phone spy apps to safeguard their children and monitor their devices.
This article will briefly discuss how a phone is cloned and how someone can clone your cell phone's text message and other data remotely.
What Is Cell Phone Cloning?
Cell Phone text message cloning is entirely different from what you had expected. It does not involve the cloning of messages and chats physically. Instead, it means transferring cell phones' text messages and data from one individual device to another. Also, phone cloning exactly means creating the same copy of targeted phones.
You can easily access the needed messages and chats when you can clone a cell phone. You must, however, ensure that the target person is safe and secure during phone cloning.
How to clone a phone?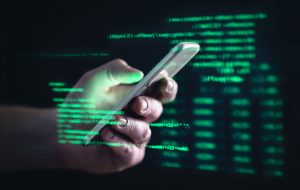 Cloning a phone is a process in which one transfers the encrypted data from someone's phone to another. Like a clone, the second cell phone transforms into an identical copy of the original. Consequently, even if both phones simultaneously make and receive calls, only the real owner gets the bill as the network provider server cannot distinguish between the original and cloned phone.
The electronic serial number (ESN) and mobile identification number (MIN) are two coupled sets of data used by the developer to identify each phone. Someone who intends to clone a phone may collect this data by unlawfully accessing cell signals, then reprogram the chip using a data eraser within the phone to make it send the ESN and MIN of another model. The radio signal from the cloned phone will be somewhat altered, allowing the provider to capture it.
How can someone clone your cell phone to see text messages and other data remotely?
Various techniques are used to clone phone or sim cards that allow anyone to remotely see the messages and other confidential data. Some of the techniques are as follows:
Using MobileSpy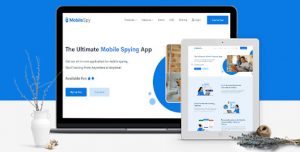 Various data cloning spy applications provide you access to the target Android and iPhone text messages, calls, and other confidential data. This app helps in gathering relevant device information from targeted phones. Without the need for a password, someone can rapidly get access to your phone using the app.
Different apps have various characteristics and work in various ways. However, the primary use of such programs is to secretly monitor messages and calls. 
MobileSpy comes up with an excellent feature that makes it convenient for someone to see text messages from another phone without knowing them. We can spy on all the text messages and chats on another phone with social media tracking applications, such as MobileSpy. You should follow some steps before preceding:
Firstly, Sign in to your MobileSpy account with the registered email id to monitor messages and chats of your target device.
Secondly, you need to install a MobileSpy application on the target phone for tracking.
After logging into your mobile spy account, you will now be able to track your target phone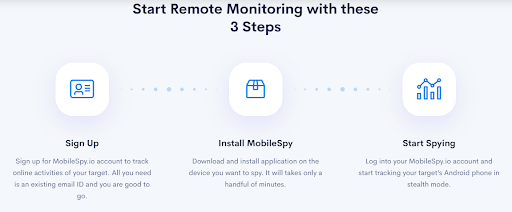 Why Choose MobileSpy?
There are various reasons for choosing MobileSpy as it is one of the top-rated and widely trusted spying applications. Here are some of the reasons why you should choose MobileSpy:
All the target text messages sent and obtained can be accessed and downloaded.

Besides

phone text messages,

social media messages such as Facebook, Instagram, Whatsapp, and

Snapchat

can also be cloned.

Contact name and time are displayed on the screen to determine whom and what time frame the conversation happened.

The application works in a complete stealth mode. As a result, you don't need to worry about being caught.

Cloning a cell phone to see text messages is done remotely. The only thing you need is MobileSpy login credentials.
Using KidsGuard Pro: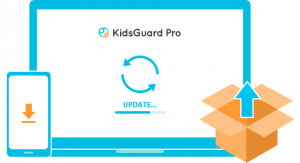 KidsGuard Pro application is a powerful spy app that lets us clone cell phones remotely. It is an application that can be conveniently used to track text and chat messages. It comes from a reputable company with millions of customers internationally. 
The features of KidsGuard Pro are numerous. Let's look at its text message and monitoring features and how it works. Follow the steps mentioned below to clone the phone using KidsGuard Pro:
 Sign in to your KidsGuard pro account using your relevant email address.

 On the target device, you wish to clone, download KidsGuard pro from PC apps and sign in to your account.

 When you've finished setting up and installing KidsGuard Pro, visit the KidsGuard pro website and sign in. You have successfully cloned all the data and phone text messages from target Android phones without even touching them. 
Using FlexiSpy: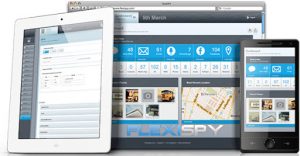 Besides cloning messages, FlexiSpy offers various services, including phone activity tracking, social media tracking, call logs tracking, etc. With so many functions and so much information to learn about the target, deciding which tool to employ might be tough.
As a result, FlexiSpy comes to rescue the inexperienced user who wishes to accomplish this technical activity of cloning. Follow the steps below to clone a phone using FlexiSpy:
Get a premium subscription.

Download and install the software on the target's phone.

After installing the app, log in to your account to start tracking the target phone's activity. You'll start receiving all call details and texts if you use the correct thread.
Using mSpy:
mSpy is well-known software in the market. Since its introduction, mSpy has made significant advancements in how the program is used to spy on other people's smartphones and PCs.
It comes with a lot of useful functions. It also includes a helpline where anyone can get advice from a panel of specialists. Users can use this app to clone a phone following the below-mentioned steps:
Get a premium subscription.

Create an account on the website.

Download and install the software on the target's phone.

Create your control panel by following the steps given on the screen. After the setup, you can now view your target's messages.
Using the Bluetooth cloner tool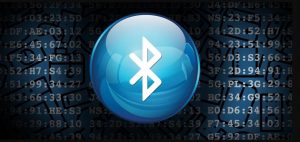 A Bluetooth third-party phone clone tool allows getting access to targeted phones. A Bluetooth cloning tool, such as Super Bluetooth Hack 1.08 will exploit the target phone's vulnerabilities. If the target isn't updating on a regular basis, the cloner may easily get remote access to the device. 
When you activate Bluetooth on your phone, the app may connect to the device within Bluetooth range. If the connection between the devices is successful, they will be able to probe the target device. Cloner will then access critical data such as phone logs, keystrokes, calls, and texts.
Copying a phone number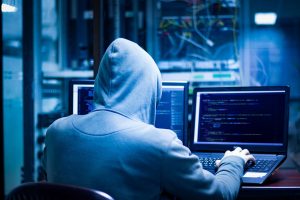 A professional PC user might clone the target person's mobile phone without downloading any monitoring software or using the Bluetooth feature. It implies they can read someone's text messages and examine call records using the same SIM card and phone number.
They use a SIM card cloning tool with drivers and software that connects to the PC. The procedure also requires a significant amount of programming and an Android or iPhone keylogger and is carried out by a skilled cloner or hacker.
Using Data Transferring App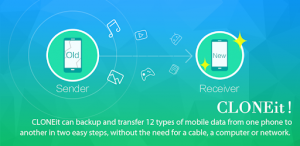 CLONEit, for example, is a data transfer software that can efficiently clone a phone. Various cell phone makers also provide data duplication support, like transferring to an iOS app, making cloning and transferring data across smartphone devices a lot easier.
Cloning is now easier with CLONEit. You'll need the program on both phones and a Wi-Fi connection to connect the smartphones and transfer the data. You're ready to go once you've set up one smartphone to dispatch the data and the other to receive it.
With the use of an iPhone
To see a text message from other phones without the need for any software, you can do so through Backup via iCloud on your iPhone. It would be best to have their iCloud login credentials to make the data backup. To start tracking text messages on their phone without knowing them, follow some steps below:
Log in to the iCloud account of a tracked user.
Select recovery among iCloud backup files.
Select the backup file containing a text message and download it.
Choose messages in the appeared window and start scanning them.
you can read the messages; after scanning is done
Finally, select recover to the computer to save the data.
With the use of Android
Do you know the text messages that you receive and send will automatically be downloaded and stored on your phone? Look for a particular application on the play store for restoring and reading them.
If your friend has a relationship built on trust, this is the best possible way to see text messages from another phone. Also, if your child doesn't share their problems and hesitates to give the phone to parents, it would help if you searched for a solution such as an SMS tracker that monitors both the received and sent messages.
How do you know if someone cloned your cell phone?
If you suspect your phone is cloned, look for the following indications showing someone else is using your phone service:
You received an

unexpected text message

asking you to reset your cell phone.

Unrecognized phone calls or messages

on your phone bill.

You are

no longer getting phone calls and texts

.

"Find My Phone"

shows your smartphone in a different location.

Your service provider notifies you that your

SIM card has been upgraded

.

You've been

locked out of your accounts

for an unknown reason.
Why does someone want to see text messages without knowing them?
Mobile phones are the most convenient way to communicate. Internet-enabled smartphones have made it convenient to send instant messages and multimedia files worldwide. But with technological advancements, youngsters are misusing the means of communication and thereby losing their privacy.
It is unlawful to track someone's mobile phone, but it is legal if the person you are following is under 18 years old. So it is evident that parents can be concerned with "How to see text messages from another phone?". 
It would be soothing to read your loved ones' messages to know whether they are safe or not, talking to the right person or not. So it becomes your responsibility to protect your loved ones from the rising number of internet crimes day by day.
Conclusion
Phone spying and cloning are rare these days, as both providers and hardware manufacturers have adapted incredibly advanced measures to fight this malicious conduct, denying access to the targets. 
However, using anti-phone spy apps and other methods to check and prevent your smartphone from being cloned. Also, parents use different spy applications to ensure protection for their children. So the major aspect is to know how they are cloning your phone. 
Hence, we have summed up pretty much everything that you need to know about phone cloning and information on how someone can clone your cell phone to see text messages and other data remotely.