How to Block Netflix on a Child's Phone?

How to Block Netflix on a Child's Phone?
Worried about what your child is watching on Netflix? Read this blog to learn how you can block Netflix on your child's phone.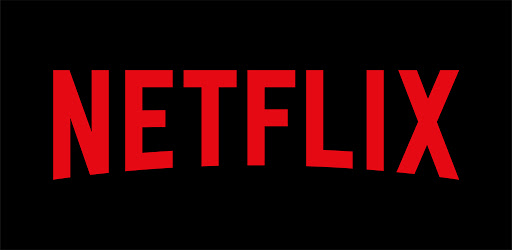 Netflix contains many entertaining TV shows and movies, but not all shows are appropriate for kids. It is one of the best top streaming services worldwide, which allows users to watch tv shows and movies on an internet-connected device.
You may be anxious as a parent about what your child is viewing on Netflix. Before, it was entirely up to parents' discretion, but now Netflix has launched an update to their parental controls. 
Netflix introduced this update to help families have control over the shows and movies their kids watch on Netflix.
Do you want to learn how to use Netflix's parental controls? This article will tell you everything that you need to have control over your kid's Netflix activities.
Let's dive in!
What is a Parental Control?
First of all, let's talk about what parental control is. 
Parental controls are software or systems that help parents protect their children from inappropriate or adult content. 
There is an age restriction on Netflix, but kids might break those rules and enter the site and may watch shows that are not appropriate for them. So parental controls can help parents in this case. 
In addition, it allows parents to block those inappropriate contents, view app activity, set screen time limits, view the shows and movies that kids have been watching, and many more. Hence you can use parental controls to block Netflix app on your child's phone
But the parental controls are not 100% effective. As the kids grow, they may be able to disable those parental controls.
How to Set Parental Controls on Netflix?
To set parental controls on Netflix, follow these steps:
Step 1: Sign in to your Netflix account, click on the profile icon. It is in the top right corner, and tap on manage profiles.
Step 2: Click on add a profile, add your kid's name. Check the box and hit continue.
Step 3: Click the Create Pin option if you want to set a pin for the parental control setting so that your kid won't be able to edit the settings.
Step 4: Select the newly created profile, scroll down to maturity settings. Then click modify.
Step 5: Enter the password for that account.

On the viewing restriction page, choose the content age rating you would like to set for your kid. The options can be:
TV-Y/6 (for age six and under)

TV-Y7 ( for age seven and under)

TV-G/G (General audience)

TV-PG/PG (Parental guidance), etc.
Also, you can use a third-party parental app to block Netflix on your child's phone. Monitoring and spying apps let you block any apps that you feel are inappropriate for your kid; this includes Netflix too. 
With blocking apps, you can set time limits, watch their browsing histories, multimedia spying, view SMS and phone logs, etc.
How to Block Specific TV Shows and Movies
If you think you need to block some specific TV shows and movies, Netflix gives you an option too. To block specific TV shows and movies, follow these steps:

Sign in to your kid's Netflix account.

Click on the

profile icon

and scroll into the Restrict

specific titles

option.

Click on the

white box

and

type the name of the TV show or movie

you want to block.

After finding the show or movie, choose

the Block option

from the drop-down option.

Save

the settings.
Create Passcode for Each User
You can set an individual password to an individual account so that only the person who owns the account can access their account.
Also, you can change the passcode of your child's Netflix account if you don't want them to access their Netflix account at all. 
On the Accounts page, go to the profile and then the Parental controls section.
Click on the users' name, scroll to the profile lock option, click on Change, and enter the account's password.
Add a four-digit PIN to the box next to Require a PIN to access the profile option.
How to Find Out What Your Children Are Streaming on Netflix
Before setting any parental controls, see what type of TV shows or movies they watched on Netflix first. 
Step 1: Open the Netflix app and choose Accounts.
Step 2: It will show you all the accounts that are logged into Netflix. Choose your kids' account.
Step 3: Select the Viewing Activity option.
After this, Netflix will list you all the TV shows and movies your kids have been watching.
Create a PIN to Create a New User Profile
None of the above tips will work if your child creates a new user every time they wish to access Netflix. So Netflix has added a way to set a PIN code to create a new user.
Open Netflix and choose

Accounts

.

Choose

Change

next to the profile lock after selecting your profile.

Enter your Netflix username and password.

Select the option to need a PIN and enter a four-digit PIN.

Choose to require a

PIN to add new profiles

. It will prevent your kid from creating a new user and accessing Netflix.

Save

the settings.
Further Things You Can Do
Talking to your kids
Yes, parental control can be helpful but cannot benefit parents forever. Talking with kids about the different things, what they like to watch and what they love, is very important. 
It is quite important in their decision-making process. Hence, talking and understanding kids' choices is important than parental control in the long term.
Family Agreement
There should always be an understanding and agreement between family members about how every member uses the Internet and behaves online. Same for Netflix, agree about what shows and movies are appropriate and what is not. 
FAQS
What is Netflix?
Netflix is a subscription-based video service that allows customers to view TV programs and movies on any internet-connected device without advertisements.
You can also view TV episodes and movies without an internet connection by downloading them to your iOS, Android, or Windows 10 device.
Is Netflix safe for kids?
No, all the shows and movies are not safe for kids. Many shows contain explicit content; hence, Netflix has introduced different parental controls to keep kids away from those contents.