A Complete Parental Guide To Omegle. Is Omegle Safe For Kids?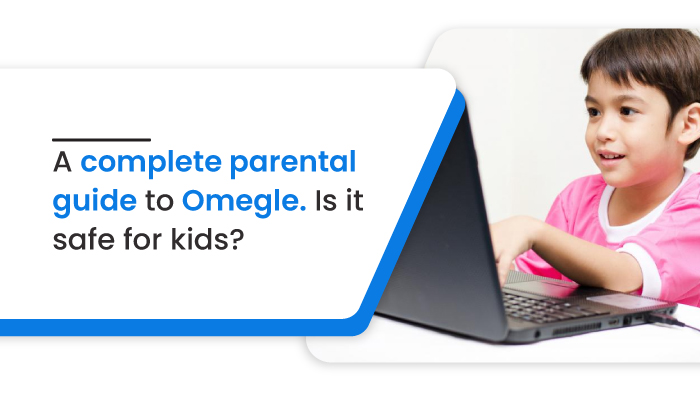 A Complete Parental Guide To Omegle. Is Omegle Safe For Kids?
Read this blog to get a complete parental guide to Omegle and learn how safe is it for kids.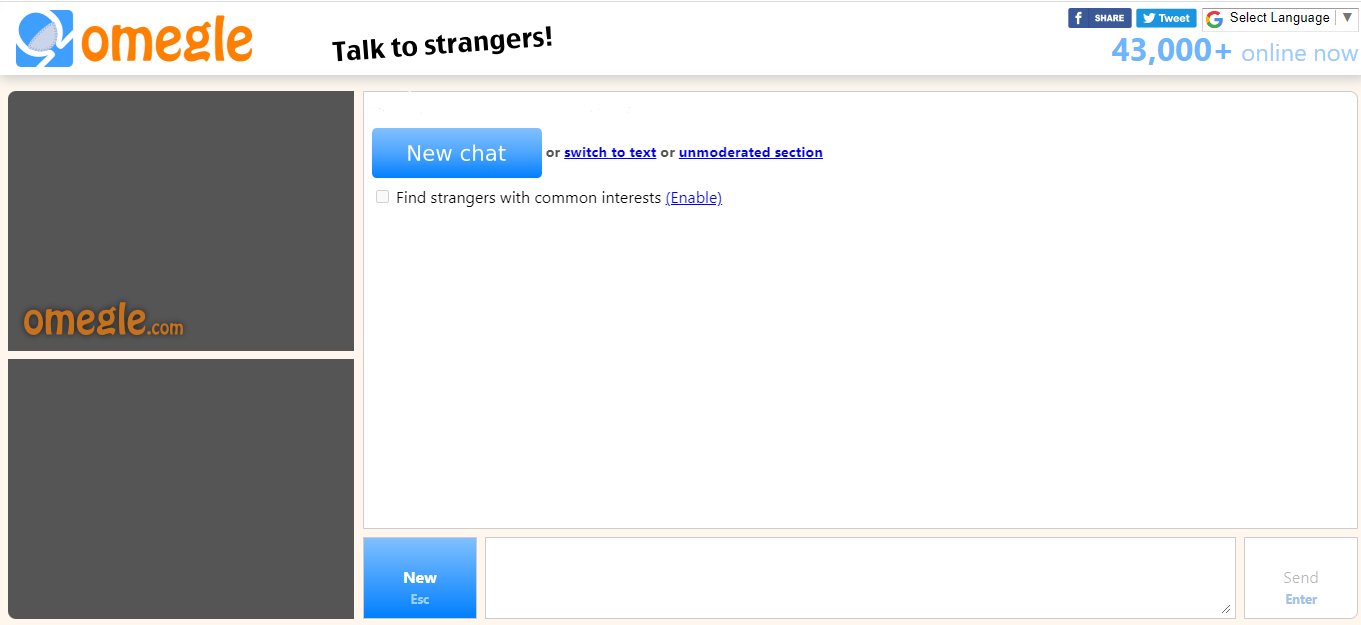 Human nature requires us to socialize; we like getting to know individuals from all over the world. It wasn't easy to communicate or make friends with individuals from all over the world before the internet. However, thanks to technological developments, you can interact with them online, and Omegle is a platform that allows you to speak with strangers all over the world.
Chat apps can be beneficial for preserving social relationships, meeting individuals from various cultures, and learning new things(a good alternative to this can be an essay writing service). Without rules and parental control software, they can be a complete disaster for families and even dangerous.
Omegle, in particular, is a source of concern. Here's what parents should know about Omegle.
What is Omegle?
Omegle is a video-chatting service that connects random individuals known as "You" and "Stranger" to chat online using "Text," "Video," or both. Users may also input their interests, and Omegle will try to match them with people who share their hobbies. You could meet anyone if you don't. Chats are anonymous until the user identifies, and there is no need to create an account.
Omegle connects two individuals for virtual video and text conversations through its website, allowing for random video and text talks. It pairs two people at random in one-on-one chat sessions, where they can communicate under the pseudonyms "you" and "stranger" or "strangers 1" and "strangers 2" in spy mode.
How does Omegle work?
Omegle is a website that encourages communication by starting random online talks with strangers. Omegle may be accessed from any browser and used as a free stranger talking tool.
Omegle's homepage offers various options, including text, video, unmoderated, spy mode, and college student chat. All of the choices enable you to text or video chat with strangers one-on-one.
Omegle matches you with a random stranger and allows you to start a chat once you choose one of these alternatives. The chat is limited to a single session. After the session has ended, refresh the webpage to chat with other strangers.
Every user is fascinated by the concept of-Meet-Chat-Date-Online when they find new country rooms. It has changed up the free online chat rooms to make it more interesting. It allows users to select a chat room from various countries and places, depending on their preferences.
Who uses Omegle?
Omegle has a minimum age requirement of 13 years old or older, with parental consent required for those under 18. It is very popular in the United States, the United Kingdom, India, and Mexico.
Omegle is also highly popular among children and young people (as young as 7) since many younger influencers migrate from TikTok to Omegle and then share their experiences on TikTok, causing a massive increase in traffic to the platform.
Is Omegle safe for kids?
While no chat service is completely safe for children, Omegle stands out as particularly unsuitable in this regard. There are no basic privacy or security features, much alone parental controls, on the site or its applications. The site's randomness is the only genuine security feature.
Cyberbullying, online grooming, and other high-profile issues are usually performed by someone the child knows in real life, such as a classmate, and are centered around a location where your family can easily be found.
Omegle lacks strong moderation and registration and age verification, making it a possible target for online predators. Omegle cautions, "Predators have been known to utilize Omegle, so please be cautious."
So Omegle is nor safe for kids. Our children are sensitive and exposed to harmful online activities. The main source of concern for children's safety on Omegle is mentioned here.
Cyberbullying
Is Omegle a safe place to be when it comes to cyberbullying? No! The simplicity of use of the app, like that of many other dating apps, makes it simpler to bully someone. Our children may be teased because of their appearance, skin color, or age. Strangers aren't all saints, and someone might harass or force your naïve child to video chat with them.
Online predators
Cybercriminals are masters of the internet. These con artists have developed clever ways to fool the public. Our naive children are easy to manipulate. Predators and scammers may trick children into giving over their home address, credit card number, or other sensitive information. When such information is released, it may be highly dangerous. Omegle is not safe for children, as seen by the potential threat linked with this issue.
Sexual content
"It's quite probable that your youngster will come across sexual stuff on this site," an expert warns. Nudity, sexual activities, bad language, or pre-recorded violent videos are all possibilities. Users may attempt to encourage others (including children) to engage in sexual actions as well.
Data leakage
Omegle saves its "so-called" anonymous talks, according to recent news. Omegle saves these chats on their web server as screenshots. Any bug hunter might locate it and leak it. It takes a general understanding of the website server's structure to download and leak all chat sessions.
Screen recording
Children using Omegle may believe that their actions are secret. On the other hand, Strangers may be able to screen record video chats or save text exchanges. The stranger is free to do whatever they want with these goods, including sharing them with others, publishing them online, or blackmailing them.
How to keep your kids safe on Omegle?
Omegle is doing "the bare minimum" to keep its users safe, and that it is on to parents to watch their kids' online activities. Therefore, we constantly urge parents to assess and consider the purpose of the devices and apps they use. Here are some of the precautions to follow by parents to keep their children safe from Omegle.
Open up to children.
You need to talk to your kids about Omegle's safety hazards. It's not easy because it includes predation and sexuality, but you have to be honest with them. You may say that they could view nudity, be groomed by a predator, or give out compromising information by mistake. 
Trying to assure your child that they may share anything with you is the ultimate safety net!. Maintain a loving relationship so that if something goes wrong, they may tell you about it without hesitation. Transparent communication beats the odds every time!
Use the parental control app.
To protect your child's digital life, use Parental Control Apps like MobileSpy, mSpy, etc. Parents may use the App Block feature to limit which applications their children can download and use on their devices. You can use this functionality to remotely ban the Omegle app. 
Now is the time to download the app and protect your children! Parents may use App Install Block to prevent their children from installing any new apps from the Google Playstore on their smartphones. Parents can limit their children's screen time and plan app usage time to guarantee that they do not spend too much time on the internet.
Aware your child of internet danger.
Unfortunately, we as parents frequently fail to teach our children about different internet risks. With ever-evolving technology, it's becoming unavoidable to educate children about the internet's dark side. As a responsible parent, teach your children about red internet flags.
Be a digital partner with your child.
Allowing your children to use Omegle or other similar applications alone is never a good idea. Make sure you join them if they truly want to use such an app. It ensures that the child is using the website's moderated version. Share the risks associated with the Omegle Video Chat App with your child, and if they persist in using it, be a strict parent and ban the site from using parental control tools.
Conclusion
It's risky to have a one-on-one conversation with a stranger on a platform. Teach your children that the more personal information they give, the greater the risk of predators misusing their information.
On the other hand, websites like Omegle may pose a threat to your child's online safety. A single misstep on such applications might result in your children being a victim of cybercrime. Block Omegle right now for the sake of your children's safety.
You should also take your child's online life seriously and use Parental Control Apps to give them a safe digital environment.
FAQs
What is the Omegle App?
Omegle is a free online chat service that allows users to interact with strangers without having to register. It connects people at random to communicate one-on-one anonymously.
Is it safe to use Omegle?
No. It is quite dangerous. Anyone can easily record your private conversations. On a webcam, users might be exposed by the other person. Omegle is a dangerous platform since it does not require registration to use.
Is Omegle under monitoring?
Omegle began monitoring its video chat sessions in 2013 to keep an eye on any online misconduct. However, the monitoring is only in part, and youngsters under 18 may still be exposed to dangerous adult content.