What Provides a Visual Model for Classifying and Comparing Various Social Media Services?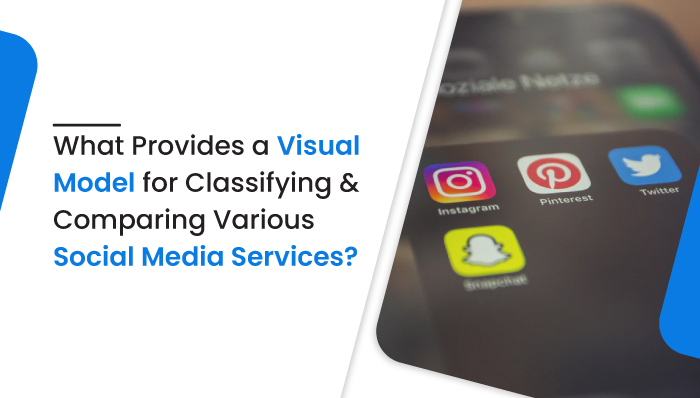 What Provides a Visual Model for Classifying and Comparing Various Social Media Services?
Read this blog to learn in detail about the best Visual Model or Framework for classifying and comparing various social media services, i.e., Honeycomb Visual Model / Framework. Also, find out why you need a social media framework for your business.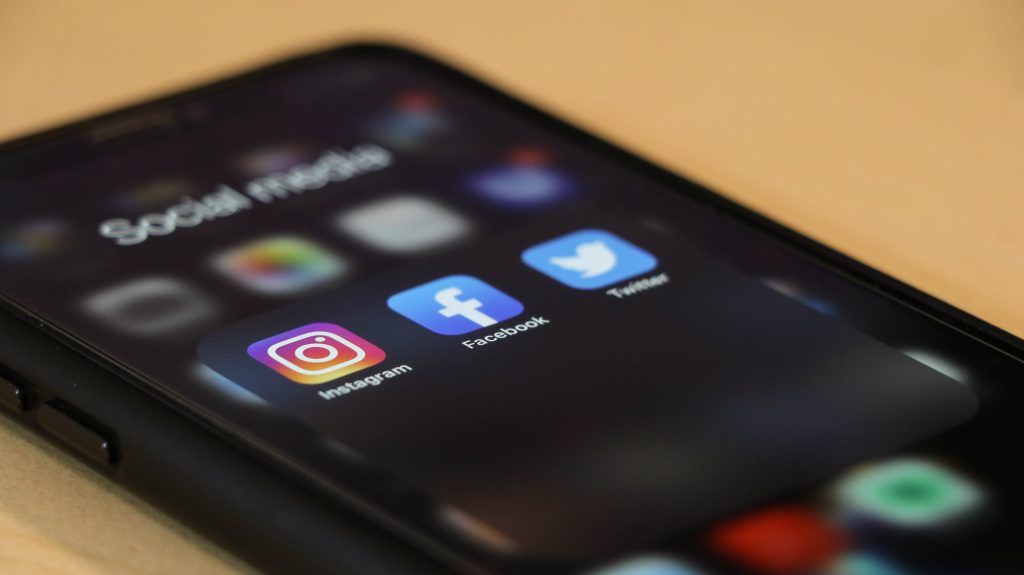 Why do you need a Visual Model for Classifying and Comparing Various Social Media Services?
The simple answer is for creating a strong, well-built social marketing strategy. And we all know how important social marketing is to our business in this digital era.
In today's digital world, social media has become a part of our lives. It's the simplest yet best way of connecting with people, not only with the people you know but also with people from all around the world.
Social media can help you boost your brand or business to a global scale since there are billions of people on it. All you have to do is find out your target customers and then create ads to attract them to sell them your products or services.
Sounds simple, right? But it's not that easy because there are lots of social media services and platforms, and social media users are sporadically spread around these different platforms. 
You may be creating ads targeting one social media, but your target audience may not even be on that platform. So all of your money, time, and effort that you put into creating a perfect ad for your business will be in vain.
Therefore you need a social media visual model that helps in classifying and comparing various social media services. What the social media framework does is help you find the niche market of your business by giving you a clear picture of your target possible customers and the social media services they use.
7 Building Blocks for Classifying and Comparing Various Social Media Services | Social Media Honeycomb Visual Model
Honeycomb Visual Model is the perfect framework to help boost your brand in social marketing. The Honeycomb Model was introduced in 2011 by a group of Canadian professors, Jan Kietzmann, Kristopher Hermkens, and Ian McCarthy, to evaluate and understand the efficacy of social media by looking at the reasons why people engage with it.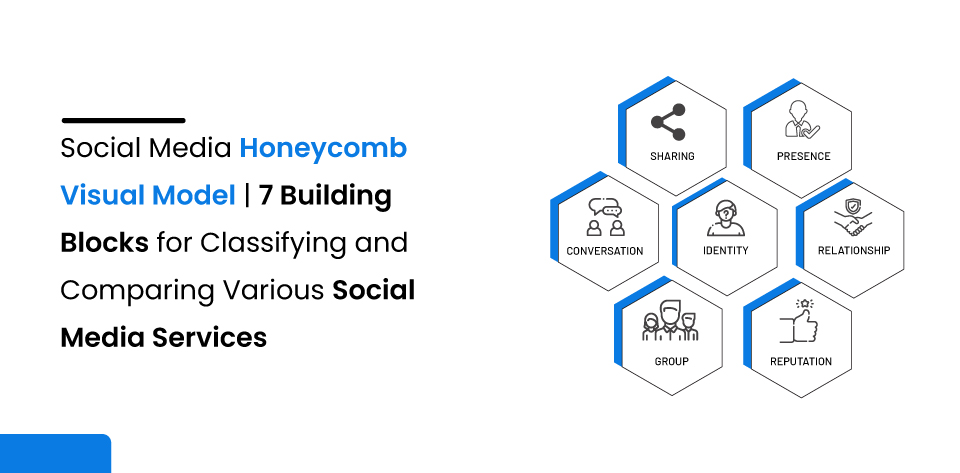 At the end of their analysis of the Honeycomb Model, they came up with seven building blocks that you can implicate in your business for social marketing.
| | |
| --- | --- |
| 7 Building Blocks of Honeycomb Visual Model | How can your business implicate these building blocks? |
| Identify | Protect the data and privacy of your target demographics   |
| Presence | Make your business's presence is felt on the social platform (can be done through celebrity/ influencer endorsement) |
| Relationships | Understand the relationship between two users  |
| Reputation | Create a positive reputation for your brand or business |
| Groups | Understand the rules and protocols of each group surrounding your business. |
| Conversations | Create a conversation around your business product or services among many users. |
| Sharing | Optimize and manage the contents that you share and make sure that users are engaging with your content. |
Identify
Identity relates to data privacy concerns or how individuals are recognized on social networking sites and the quantity of personal data acquired to build that identity. 
To be on social media, one should share some of their personal information. However, every user has a limit to how much personal data they are willing to share on these platforms. 
The limit to the sharing of personal information varies as you progress through the user base and is influenced by various criteria such as gender, age, relationship status, social status, and so on. 
If you are a brand, then you should never ask for more information than your target customers are willing to provide. It would help if you learned to work with their given information. Furthermore, you must take strict precautions to protect your demographic's data and ensure its privacy.
Relationships
Relationships refer to how people are connected with one another in social media. It focuses on what's common between two different users and how they interact with each other on the platform.
In social media, relationships build a multi-layered network. Like some users just follow each other, while others interact on a daily basis. One user may persuade the other's choice for a product based on the relationship between two users and their willingness to learn about, interact with, and influence each other. 
So you should be aware of these relationships and learn to build your business's relationships among users. You can do that by learning the users' personal information that they have shared on social media.  
However, it would be best if you determined how far you want to build connections. You must get the user's permission to expose their presence and control which parts of their presence are shown to others.
Presence
The presence of one social media user among other users and their awareness of one another may have a big influence on your business. Your goal is to make sure that the users feel your presence or influence on the platform.
Influence is created by factors such as the relationship between two users, the setting, and the importance of each other's knowledge to your business. You can hire a popular celebrity with a large influence to endorse your products or services to create your brand presence, as status can easily affect a presence. 
Reputation
Reputation means how users perceive your business and how users perceive people using your business's product. So your business can have a positive or negative reputation on social media.
You should ensure that your brand should never have a negative reputation on social media as a negative reputation spreads like wildfire on social platforms. When you have a negative reputation, your business will have a presence but, no one will buy your product as it can also affect the user's reputation.
Groups
Most, if not all, social networking platforms include the ability to establish groups or small communities. Each group has rules and protocols that its members follow. Some groups are outspoken, while others aren't. 
The same user can also be a member of different groups. Groups formed by combining two or more criteria may also overlap. When groups surround your business, it's critical for you to understand the rules and protocols to govern the members' conduct to avoid conflict.
Conversations
Every social media platform has a medium for conversation. In fact, conversations may be the main reason for building social media. Conversations may serve as both the start of a relationship and the catalyst for involvement. 
As a business, you can create a conversation around your product or services among many users. So make sure to have conversation exchanges with your target demographic. The initial conversations determine the type and tone of your business, while the latter conversations reveal your business's reputation. The more conversation around your product, the more the chances that users will buy your product.
Sharing
In social media, users share photos, videos, locations, links, texts, and other information. When your business maintains its social media presence, it must optimize the information you share based on the types of content posted and the social media site's algorithm.
The content you share must be engaging and connect with your target audience on a level that they can relate to and discuss. When users can relate to your content, they share it with other users, thus increasing your brand awareness. Also, make clear guidelines for the sort of content or material that you share about your business. 
To sum it up, 
Honeycomb Visual Model is the best visual model for classifying and comparing various social media services. It includes seven building blocks, i.e., identity, relationships, presence, reputation, groups, conversations, and sharing.
You can implicate these building blocks in your social marketing strategy. It will help you understand your business's target demographics and convert them into your customers.