How to Backup Text Messages on Android Without Using an App

How to Backup Text Messages on Android Without Using an App
Just imagine that your boss had texted you a very important schedule for tomorrow. But you accidentally deleted it without reading it. You have to ask them to resend the message. Can you imagine the impression that will be set on you? So the best alternative is to backup your messages. But do you know how to backup text messages on android devices?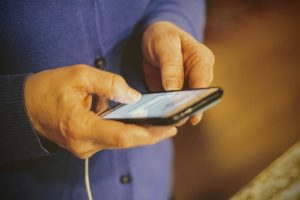 Text messages have become the way of our lives. It is one of the popular sources of communication in modern days. Text messages are fast, easy, and even fun ways to convey our messages. But what happens if those important text messages get deleted? Backup text messages can be useful when you accidentally delete those text messages.
As text messages are convenient, their usage is getting bigger and bigger. Most of our important conversations are being conveyed through text messages. Nowadays, even businesses use text messages to convey their messages. So you can imagine how popular and important text messages have become in all of our lives.
Where are text messages stored on Android?
On an Android device, your text messages are stored in a SQL file format at "/data/data/.com.android.providers.telephony/databases/mmssms.db." But, you must root your Android device to access the text message file.
Backing up your Text Messages using Built-In SMS Backup
Overview
Backing up your text messages can be for various reasons. Maybe you want to free your mobile storage space. Or, maybe you want some of your important messages to be restored if you delete them accidentally. So whatever the reason might be, you can automatically back up your messages in google drive. Thanks to the built-in SMS Backup function introduced on Android.
After the updated version of Android 8.1, you can now backup data without using an app. Your android device will automatically backup your data which also includes your text messages. So you can easily restore your deleted text messages that have been backed up after the initial setup.
Steps to Backup your Text Messages in Google Drive
Suppose you will see a Finish Setup button on the top of your settings panel. All you have to do is tap on the Finish Setup button, and it will perform the restoration process like in the initial setup. As you can see in the picture below, you can even select the things you want to restore.
And all your data, including your text messages, can be restored. But usually, it is a manual process and doesn't require you to perform any action.
Follow the step to backup your text messages manually:
Open the Settings on your Android device.
Scroll down or search for Accounts. Then tap Accounts.
Tap on Google. Tap the primary account if you have more than one Google account to associate it with your phone.
Select the text messages to backup.
This is how you can backup text messages on android devices without using an app.
Limitations of Built-In SMS Backup
However, these backed-up messages expire after a while. You can not even read those text messages off-device. So even though the built-in automatic system is quite useful, the lack of manual triggering of the restoration process or viewing the backed-up contents has limited its ability to be robust.
So as an alternative, you can use apps to backup your text messages. There are many apps out there to back up your text messages. So here I have mentioned one of the most popular and convenient apps, i.e., SMS Backup+.
Backing up your Text Messages using SMS Backup+

SMS Backup+ automatically backups your MMS, SMS, and call history with a separate label in Google Calendar and Gmail. Then you can restore the saved data to the phone. It's useful, especially when you are switching to a new device.
You need to enable IMAP access in Gmail manually. You can take full control over your data by using your IMAP server for backups. SMS Backup+ is an open-source project which is completely free, ad and tracking-free.
Steps to Backup Text Messages using SMS Backup+
Follow the steps mentioned below to set up SMS Backup+:
The first step is to allow IMAP access in Gmail. Open Gmail. Go to Settings>Forwarding and POP/IMAPForwarding and POP/IMAP. Click on "

Enable IMAP

." Now click on

Save Changes.

The second step is to create an app password for SMS Backup+. Go to the settings of your Google account or click this link "

https://security.google.com

." Select "App passwords." You will then be redirected to sign in again.

In the drop-down button, select "Other" from the list on the left-most part. Then assign a name to the password.

 Click on the "

Generate

" button. Google will assign you a sixteen-character password which is randomly generated. 

Now on your Android device, install the SMS Backup+ app. Open the app. Go to "

Advanced Settings

" and then tap on "

Custom IMAP Server

."

Now you have to set up your IMAP. Click on "Authentication." Then select "

Plain text

." It allows you to enter your information.

The next step is to click on the "

Server address

." Set the server address to

imap.gmail.com:993.

Tap on "OK." It enables the app to know where it should log in. Then tap on "

Username

" and type in your Gmail address. Tap on "

Password

" and type in the app password you generated earlier in Google settings. Then, tap "OK." You can double-check that the

Security

is set to

TLS

in the Settings. 

Now you are all done. Go back to your app's main screen. Your app should be working. Now you can automatically backup your text messages.
Conclusion
As text messages are a very important way of conveying messages, you need to back it up in accidental deletion. So for you to backup your text messages, there is an automatic built-in SMS Backup that automatically backs up all your text messages on your Google drive. But the major limitation of built-in SMS backup is the lack of manual restoration and viewing process.
Therefore, we can use apps like SMS Backup+ for easy backup of your messages. So that even if you accidentally delete your messages, you can easily restore them using the app.
Read More: How to recover deleted messages on Facebook