How Hard is Parenting After Divorce?
How Hard is Parenting After Divorce?
Parenting is a huge responsibility; it can be a challenging and most fulfilling job at the same time. The main purpose of parenting is to raise a self-sufficient, confident, and good human being. But what about parenting after divorce?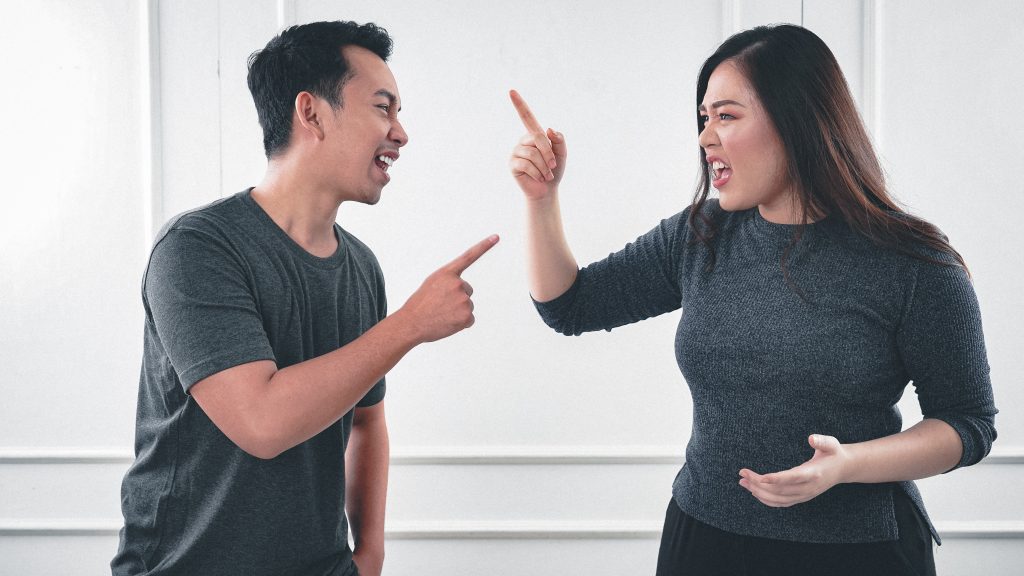 Parenting after the separation can be quite difficult for parents. And you might think that you have ruined your child's life. However, hearing that parents are going to divorce can be sad and confusing for children. But how a child's life will be determined is still in the hands of their parents. There are many successful co-parenting stories after divorce. Parents can make a difficult time easier for their children if divorce is handled with mutual understanding, respect, and patience. 
What is Co-Parenting And How Does it Work After Divorce?
Co-parenting refers to divorced or separated parents that work together to raise their children under mutual understandings, agreements, and certain conditions. This way, both parents can ensure all of their children's needs are met. Both parents will be able to maintain a close relationship with their kids. 
Once you are divorced, co-parenting might be challenging and overwhelming as it includes making mutual decisions, talking with each other even if you don't want to. But for the sake of your children's well-being, you have to overcome these issues. To make co-parenting work best for your child, I have mentioned some tips for co-parenting. 
Don't criticize your ex parenting style.
Everyone has a unique way of teaching children. You can't tell them what to do or what not to do. You and your ex may have different approaches to getting things done and must respect each other's parenting styles. Co-parenting involves lots of joint decisions, and whether you like it or not, you have to accept each other's choices. So learn to respect each other's parenting styles and approaches.
Raising children in two distinct environments and perspectives will support the development of flexibility and time management skills. However, make sure that you establish certain ground rules and responsibilities, such as dinner time, homework, and sleep, so that your child can easily adjust between two separate disciplinary environments. 
Don't put your child in the middle.
Every child desires for their parents to be together and to have a good family life. Talking about divorce with your children would make them sad. If you ever disagree with your ex, try to address it as soon as possible and never fight in front of your children. Do not say bad things about your ex in front of your children, or pressure them to choose between you and your ex, or take anyone's side.
The quality of parental relationships may also have an impact on children's mental and emotional well-being. After your divorce, please don't make your child feel like a burden in your life. For example, if you mention in front of the kids, "I can't travel anywhere or enjoy my life because of these kids." These kinds of words from parents may harm a youngster and cause anxiety and depression. 
Manage your child's transition between home
Co-parenting entails the involvement of both parents, which implies that the children may need to reside in two separate locations. However, many children may reject leaving one parent to live with the other. 
Though transitions cannot be avoided, they may be made simpler for your children. For instance, if a child is most attached to his mother, he might find it difficult to move to his dad's house or vice-versa, whether for a few days or a month. So, discuss the reason for the rejection with your child, as well as with your ex, about what your children have been doing. And make sure you don't argue with your children since they will need time to adjust to the changing situations.
Don't forego consequences out of guilt.
Most children cannot accept their parents' divorce, so that they may disobey, misbehave, or rebel against their decisions due to confusion and stress. On the other hand, parents avoid giving them punishments because they feel guilty about what they have done to their children.
If parents allow this type of misconduct, their children may believe they can do whatever they want, leading them to become bad people. Even if you feel guilty and ashamed of your decision, you must impose effective punishments to teach them how to manage their emotions and stress appropriately. 
Talk with your children about divorce.
All relationships work better when you communicate and share what you feel. Children might think that they will not be part of their parent's life after divorce and will be abandoned by their parents. So, listen to them what they wanted to say about your divorce and let them express their feelings of shock and confusion. Try to reassure them by saying that your parents will always be there when you need them. 
What are the most challenges divorced parents face?
Financial Distribution
Getting divorced is challenging on many levels, especially if a child is involved. Even if parents get divorced on friendly terms, sharing child care expenses might be challenging for them. Child support expenses cover their basic needs such as food, clothing, and education. In many cases, parents agree to support all child care expenses until they become an adult.
However, some noncustodial parents disagree to cover all child expenses such as their music lessons, sports, and other extracurricular activities. In such instances, the court will divide the responsibility for paying additional expenditures by considering each parent's income.
Determining custody and time management
In most divorce cases, both parents want to keep children with them, so they end up having joint custody. In between, moving out and settling in a new home can make it difficult for parents to manage time. Dropping children from one family to another may be difficult for everyone. 
Conflicts with each other
There are many divorce cases where couples deal with feelings of disappointment, rage, and hatred against their ex-partner. And working with someone you don't like will eventually lead to disputes and fights in front of children. 
In some cases, parents say negative things about each other in front of children. When your child hears you blame and criticize each other, they become worried and sad, and this tension can harm their emotional and mental well-being.
Conclusion
To raise a successful child, it is necessary for parents to have some parenting tips and tricks. Parenting after divorce requires a well-thought parenting plan. From joint custody, sharing expenses, to time management might be challenging and overwhelming at the beginning. It is hard to maintain good parenting when you are still dealing with grief and disappointment. So a good parenting plan will help you outline your co-parenting responsibilities. Co-parenting can be a useful experience for a family that has been divided due to divorce. 
A well-thought parenting plan helps you to share the responsibilities, handle daily activities and resolve conflicts. Make sure that you give time to your children to overcome the situations and talk to them about divorce so that they will understand and cope with the situation. Even in the most stressful situations, a child may overcome issues with the help and support of their parents.