What Are The Hacks for Popular Games?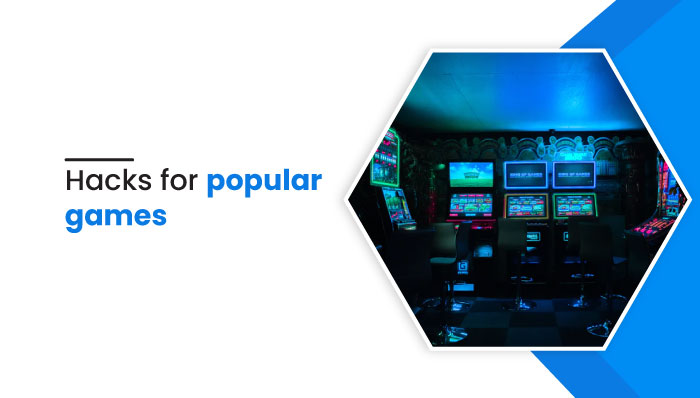 What Are The Hacks for Popular Games?
There are many hacks for popular games available on the market. Gaming hacks are fun, but it is illegal. You may face different consequences if the game developers find out you are using gaming hacks. Now, gaming hacks and cheats don't mean only using cheat codes in the game, but now you can find different hacks which will be a total advantage to you against your opponents. 
Gaming hacks have changed the gaming experience drastically compared to the early gaming days. It has provided hackers with an ample amount of advantages. You can find many cheat engines on the Internet. These gaming hacks are found in every gaming platform. Mostly, hacking is done in PC games. 
Different Gaming Hacks for Popular Games Available That You Can Learn On The Internet
The different gaming hacks for popular games available that you can learn on the internet are:
Trainers are gaming cheats that allow your gaming character to have system-designed guidance or system advantages. These advantages can be "adjusted-aiming" in shooter games like Black Ops and improved skill sets that will give your character more advantage than others. 
Also, game hackers can develop cheats like "invincibility." Trainers are a type of software that runs in the background of the game you're playing and allows you to make your character much more robust.
Aimbots are one of the notorious gaming hacks you can find for video gaming. Anyone who plays popular games like Call of Duty or Modern Warfare knows what Aimbots is. These can be fun if you are using this hack against your opponent, but if you are against Aimbots, these can be a nightmare for you. 
This gaming hack is popular in online games. In most games, you need to be still or focused on shooting your opponent. But if you use aimbots, this will help you shoot your opponent even if you are not focused. You can move wherever you want and aim at them.
Lag Switch is a gaming hack where a hacker disrupts the connection between the client and server. This hack aims to slow down or stop your opponents from moving so that you can have an advantage against them.
When your opponents slow down or take time to attack, you can easily maneuver them. This way, some of the hackers use this technique to gain high rankings and scores.
It can be frustrating if you are against a game hacker who is using "wallhacks." They can see you through the walls and even shoot you. There is no hiding from these hackers. 
It is nearly impossible to beat the hackers using these gaming hacks. Wallhacks are becoming popular in games like Pubg, Fortnite, CS Go, and COD Cold War.
10 Hacks for Popular Android games 
Below are the top10 different hacking apps that can be used as hacks for popular games:
HackerBot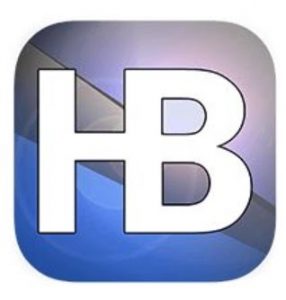 HackerBot is one of the most popular apps to hack games on Android devices. You can find different hacking tricks and guides on the HackerBot website. These apps help gamers with unlimited cash, high scores, extra lives, etc. 
It is one of the best MOD apps because it offers legit help without spamming the players. It is used in popular PC games like Call of Duty Black Ops, Modern Warfare, Minecraft, and mobile games like PubG.
Features of HackerBot
Provides you with hacking tricks and guides.

Contains tutorial videos on how to use the Hacketbot app.

Only works on devices with Android 4.1 or later.

Has a feature of a search engine in-built to find the relevant hack results.
Xmodgames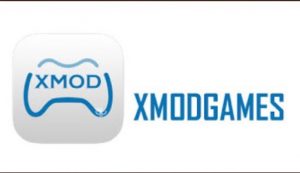 Xmodgames is also another most famous app to hack Android games, but it requires rooted devices. It can apply patches to supporting games and manipulate them after they've been installed so that you can have an advantage over your opponent.
Xmodgames cannot be found in Android phone's Google Play Store. You can download Xmodgames from their website. It has a user-friendly UI and contains a forum where the app users can interact with each other anonymously.
Features of Xmodgames
Only available on their official website.

Comes with an in-built screen recorder.

Apart from cheats, many mods are available for you to use.

It can be used in classic games like Mario Bros., Mario Kart, and Sonic the Hedgehog.

Daily updates from developers.

Used in top games such as GTA, Call of Duty, Legend of Zelda.
BlueStacks

Bluestacks is one of the popular emulators available and claims that it is 6x faster than the Samsung Galaxy S9+. It helps you to play your games with lower memory usage and improved performance. You can set your controls and location as you want.
Bluestacks is the first software that allows you to play your favorite android game on your pc. You can download games like Temple Run, Angry Birds, which directly go to Bluestacks, or you can sync any games from your phone. This app may not work on older netbooks and tablets.
Features of BlueStacks
Set game controls and settings as you want.

Provides you with assisted aiming.

Allows you to play multiple games at once.

Helps you to play games in HD with high FPS.
Cheat Engine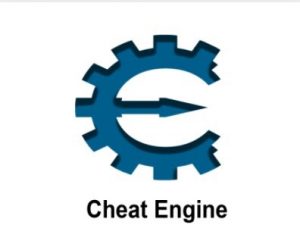 Cheat Engine has been one of the successful game hacking apps with regular modifications and updates from developers. You can hack games such as GTA, Call of Duty, sega genesis series, etc. It comes with a memory scanner used to scan variables used in the game and customize it.
Cheat Engine allows you to adjust difficulty levels and debug issues that you are experiencing with the games. It comes with extensive scripting support, allowing experienced players to create their own applications and share them with other players.
Features of Cheat Engine
Provides you with detailed tutorials and pieces of information. 

Supports Android ARM 32-bit, 64-bit, Android ARM 7, and Linux x86 & 64.

Easy and free to use.

Allows you to hack offline hacks or single games too.
Leo Playcard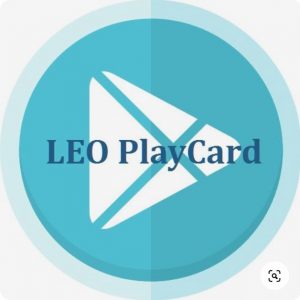 Leo Playcard allows you to download the app for free. It doesn't require rooted devices. The best feature of Leo Playcard is that it allows you to download paid Android games for free. You can also hack popular games such as Temple Run, Sonic the Hedgehog and access unlimited coins and lives. 
It is for those people who don't want to pay to play premium games. Version 1.2 is the latest version available for Leo Playcard. It is only available for android smartphones, tablets, and phablets.
Features of Leo Playcard
Can hack any offline Android Smartphone game.

Requires Android versions like Marshmallow, Nougat to be installed.

Doesn't require any rooting. 

The current version of Leo Playcard is v1.2

Helps you to block ads 
SB Game Hacker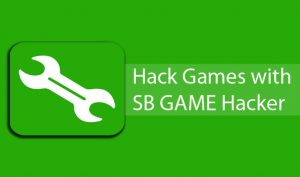 The SB Game Hacker runs parallel with your ongoing game, so you need to open it whenever the game is open. It allows you unlimited coins, speed of the character, and also adjust time clocks. This way, you can have advantages over your opponent as you can control the settings.
It may not work on Android Marshmallow and Nougat devices. The main requirement for SB Game Hacker to work on your device is that your device must be rooted. You can download and install this app on your device for free.
Features of SB Game Hacker
Allows you to adjust with in-game time clocks.

Complex to use than other game hacking apps but very powerful.

Allows you to hack games like Clash of Clans, GTA 5, etc.

Works on both rooted and non-rooted smartphones

Allows you to block ads
Lucky Patcher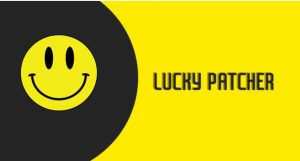 Lucky Patcher is a game hacking app that allows you to block in-game ads on Android smartphone devices. It has over 1 billion downloads and is rated 4.8 out of 5 on its official website. This app allows you to customize in-game settings and create backups. 
When playing games, ads can be very irritating, so Lucky Patcher is the best solution for such problems. The famous games patched by Lucky Patcher are Subway Surfer, Hungry Shark Evolution, Tiny Troopers 2, Tower Madness 2, etc.
Features of Lucky Patcher
Requires Android version 4.0 or later.

Allows you to remove ads and modify game settings. 

You can use their premium version without paying.

Converts regular apps to system apps which enhances their performances.
Game Guardian

Game Guardian works on both unrooted and rooted devices. It has limitations for unrooted devices, but for rooted devices, you can find plenty of features.  This app works on every smartphone, old or new. 
It supports different emulators like Gameboy, PPSSPP, etc. Game Guardian allows you to hack game settings, game speed. You can have unlimited coins, unlimited lives, etc. It also comes with an in-built search feature.
Features of Game Guardian
Easy and free to use.

Has features of more than 50 languages you can use.

Allows you to run the app on versions like Marshmallow, Lollipop, Gingerbread, etc.

Supports ARM x64 and x86 devices. 

Also supports emulators like Bluestack, KOPlayer, etc.
Freedom APK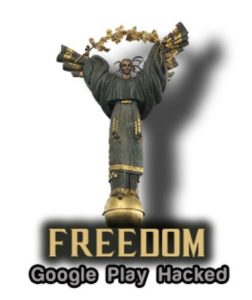 Freedom APK requires rooted devices to work. The app only supports Android OS 2.3 or later. It provides you with a dummy credit card number with which you can pay for applications. It means you can do in-game purchases for free.
Freedom APK allows you to buy unlimited coins, game gift boxes, lives, etc. There are more than 2.2 million games available in this app. If you are a gamer, you must have this app on your device. 
Features of Freedom APK 
Allows you to unlock paid features of popular games with a dummy credit card number

Can hack popular games such as Angry Birds, Asphalt, etc.

Daily updates and modifications from the developers 

Allows you to apply multiple patches in a single game
CreeHack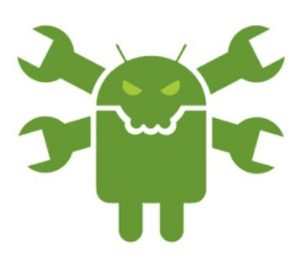 If you are planning not to spend a single penny and use hacks, CreeHack is for you. It helps you to crack any android games and allows you to make in-game purchases. CreeHack can work on any Android version, from old to new.
The current version working of Creehack is Version 1. According to the developers, it has more than 1000 installs and is available for most devices. It also has good reviews and ratings by the users.
Features of CreeHack
The installation size of CreeHack is only 1.6 MB.

Available for both unrooted and rooted devices. But rooted devices have many features available compared to unrooted devices.

The rating is over 4.5 out of 5. 

The available version is the most optimized.
So these are the top10 different hacking apps that can be used as hacks for popular Android games.
What Are The Consequences of Hacking? 
With the hacks, one gets more advantages than others, which can be tedious. The game may lose players where there are more hackers. It might be fun to those who hack, but a large majority of players feel irritated.
If you are copying the game codes and mods, then you may be sued for copyright infringement. You cannot use others' code without their permission. This action is illegal.
With black hat techniques like DOS attacks, you can cause damage to game servers. It can cause server lags or add stress to the server. These black hat techniques can cost developers a lot of money. If you get caught, you may be sued for these actions.
To Sum Up
Hacking is not totally illegal; it is illegal to make money or business out of it. If you are using it for fun and not for any money businesses, you are fine. Hacking can be irritating and can get the fun out of the game. 
Unless you are in South Korea, hacking is illegal, even if you use hacks just for fun. South Korea takes gaming more seriously than any other country.
Read More: Best Hacking Apps for Android