Why is social media marketing important?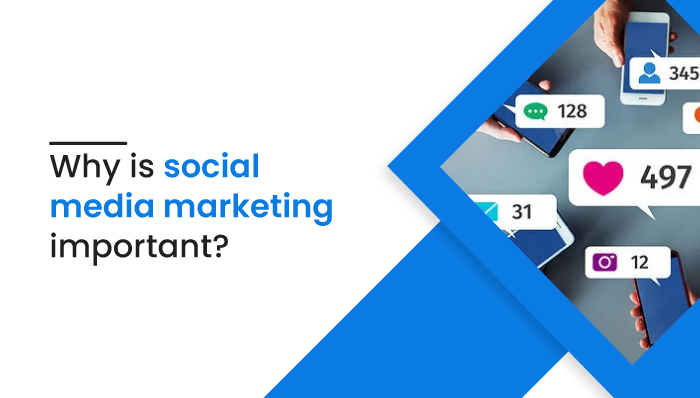 Why is social media marketing important?
In today's context, where everything is moving digitally, there's no denying that social media has evolved into an ideal platform for marketing and business. As social media sites are popular these days, they can reach a maximum number of people. 
However, there are many aspects that you should consider while marketing on popular platforms. In this blog, we'll look at why social media marketing is important and how it may help you build brand awareness.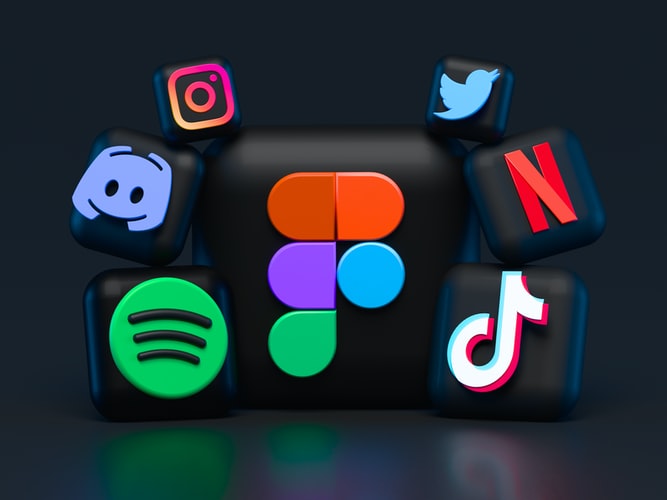 What is Social Media Marketing?
Social media platforms consist of over 3.5 billion people that enjoy sharing, seeking, and creating information. Social media marketing uses social platforms to connect with your potential audiences and promote your business. It allows your customers to learn more about your brand.
Marketing is not just all about creating and publishing content on social platforms. It requires both planning and creativity. A better marketing strategy provides insight that helps to understand and interact with your customers. This way, you can fit into customer's choices and increase brand awareness. 
Reasons Why Social Media Marketing is Important Today
According to the Backlinko report, 56.8% of people use social media for more than 6 hours per day on average. Among the most used platforms by content marketers are Facebook, Instagram, and Twitter.
Social sites are not only used for networking but also for digital marketing. So, if you want to expand your market and build brand recognition, social media marketing is the best way to go. 
Improves your brand awareness
More than 50% of the population is on social media. You have a great chance to increase your brand's visibility. For any business, the most important thing is to be recognized among people, whether your business is big or small. Interacting with customers can assist in determining their priorities. To do so, you'll need to choose the best social media platforms that have your targeted audience.
Learn about customers' buying patterns.
Being on social media allows you to go through your followers' profiles. For instance, it will help you learn about their likes, dislikes, and preferences aligned with your business objectives. Knowing about your target audience's preferences based on posts shared will help you retain existing customers and attract new customers. Moreover, it can help you create new target market strategies and campaigns to increase web traffic sales.
Conversion rate
If you provide genuine, value-driven, and engaging content to your audience, there is a high possibility that those audiences will convert into active website visitors. As a social media marketer, consistency and quality is the key to retaining visitors. Social media increase the visibility of your website, making it the perfect medium for referrals and driving traffic to your content. 
Cost-effective
Creating profiles on social media platforms is almost free for all users. For instance, you can create content and publish it among your followers. If you decide to invest in paid marketing, it is less expensive compared to traditional marketing. As it is cost-effective, with little investment, you can attain a greater return on investment.
Grow your brand
As social media helps you reach more people globally, your content and product should be authentic and trustworthy. For instance, there are many bloggers and businesses who have created a customer base through engaging and relevant content. Moreover, having an online presence on forums and communities on popular platforms allows you to interact with your followers. Share positive reviews of existing services. It will add more meaning to your brand and help them grow. 
Social Media Marketing Strategies For a Business
With the right strategy and consistency, it is not that difficult to start social media marketing for your business. Many people already know that using social media is a great place to generate brand awareness and promote products and services but might not know how to do it. If you want to start content marketing, you will need a well-studied strategy. 
Identify target audience 
Research shows that Facebook, Instagram, and Twitter are the most used platforms for marketing. That does not mean you have to use these platforms. All social media sites may have different users with different intents. Just selecting the right platform for your business will help you to identify your core audiences. Furthermore, knowing their likes, shares you will be able to post engaging content according to their preferences. 
Set marketing goals.
Before you begin social media marketing, you must clearly understand what you want to achieve and your target market. That means you will need a little bit of research on an existing market. Setting marketing goals involves creating attainable, quantifiable social media objectives that will benefit your company in the long run.
Create effective content
Analyzing what users want is the most important factor in marketing. One of the best ways to attract a target audience is by creating relevant and original content. Positive reviews and statistics are what people believe; including them in your content will create trust in your brand. For instance, if your target audience likes your content, they may share it, which will help you to increase your website traffic. 
Social media campaigns and collaboration
Social media campaigns are a set of activities to boost your brand awareness and sales. For instance, you can run a giveaway so that you can receive feedback from your target audience. That way, you will be able to improve your services.  
Collaborating with social media influencers will help your brand to reach its followers. Moreover, influencers endorsement will build trust for your brand and increase brand recognition on social media platforms.
Competitive analysis
Analyzing your competitor's approach will provide insight into what needs improvement and what worked for you. You will be able to identify competitive keywords to help you develop a clear idea of your real competitors. Keyword analysis reveals areas your competitors are focusing on, so you have a better idea of their strategy.   
Conclusion 
Social media offers a huge opportunity for marketers. Today, it is likely impossible for businesses to grow without the presence of social media. Social media marketing begins with understanding your target audience and what they want from your brand. And lastly, be consistent with your post and provide original and genuine content.