Outsourcing Trends in Latin America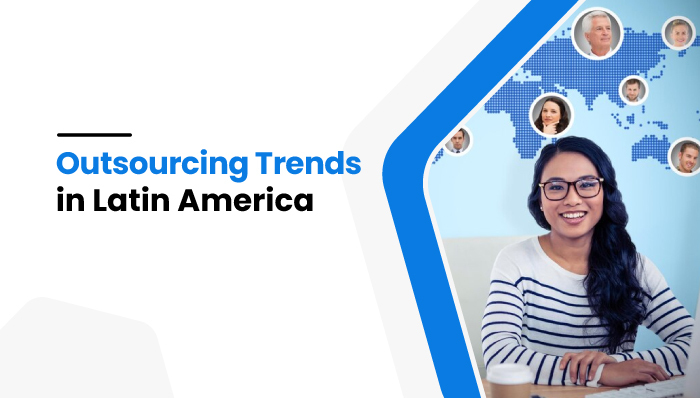 Outsourcing Trends in Latin America
This region is abuzz with eager entrepreneurs and skilled professionals, offering countries a way to tap into fresh markets. Through service outsourcing in Latin America, some companies are unearthing untapped opportunities, just as the latest trends in remote working solutions 
As businesses adopt electronic communications networks alongside local pools of talent, effective business practice grows because of this sharing economy. In the next segment, we look at how you can improve profitability by using effective service outsourcing strategies in Latin America that will give your businesses an edge over their local rivals. 
Get trending marketplaces such as Mexico and Brazil and find out why you need trusted workforce platforms such as Upwork or Guru to stay ahead. We will also be getting into how automation tools are changing the game of business processes all across the region, resulting in reduced time spent on manual tasks. If you're all agog to know some recently trending developments in global team management and workflow automation, read on!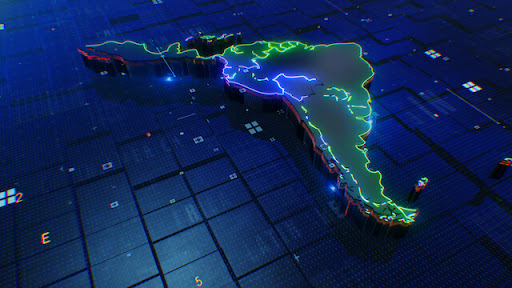 Overview of Latin America's Outsourcing Landscape 
Over the years, Latin America has emerged as a leading outsourcing destination due to its special combination of advantages that offer corporations across the globe a solid business case. It is home to an enormously educated and highly-skilled workforce fluent in both English and Spanish – perfect for most functions outsourced. 
Additionally, its telecom infrastructure is robust, offering reliable communication channels conducive to working with clients around the world from this region. A less tangible but equally important time zone advantage, along with Western affinities, makes it even more palatable for firms based heavily on either US or European operations. Usually, there is a recruitment vs. talent acquisition battle that ensues in business areas, but this is far from the case in Latin America. 
Are recruitment and talent acquisition the same?
Recruitment can be thought of as the act of filling a specific job opening with qualified candidates. On the other hand, talent acquisition refers to the process of strategically identifying and attracting top-level talent to join an organization. 
In simpler terms, recruitment is a short-term solution, while talent acquisition focuses on long-term growth and development of an organization. In Latin America, companies are shifting their focus towards talent acquisition to secure the best professionals for their business needs. This trend is largely driven by the need for specialized skills and expertise for a competitive advantage in the global market.
Reasons Why Companies Outsource in Latin America
Companies leverage this route for offshoring to have cost-effective solutions while still maintaining quality service levels—hence, a clear win-win compared with other outsourcing locations or even purely internal resource leverage strategies. Companies are increasingly looking at outsourcing to Latin America due to the ongoing growth of global business, for several key reasons. 
Communication is also easier, as the workforce in much of Latin America commonly has strong language skills and often speaks English fluently as well. The region can boast time zone compatibility for North American businesses, which makes it easier to close deals and meet target deadlines. 
Lastly, the favorable governmental policies and investment incentives make Latin America a very interesting choice for those looking to expand their global reach. With a strong mix of cost savings coupled with favorable business conditions as well as a highly skilled labor force, it is no wonder why Latin America remains at the top as an outsourcing destination around the world.
Key Industries and Sectors for Outsourcing
Several Latin American countries have essential industries and sectors vital to organizations opting for outsourcing as a business strategy. One of the largest industries in this region is manufacturing, with Mexico and Brazil at the forefront in the production of automobiles, electronics, and aeronautics. 
In addition, the region experiences a growing technology industry by having Argentina and Colombia as front-runners in software development services and IT service provision. Other regions suitable for organization outsourcing include healthcare through Costa Rica and finance through Chile among other potential locations globally. 
This has been possible through a highly-skilled workforce in Latin America whose cost of labor is competitive, and therefore such firms can rationalize their operations while reducing the cost factor.
Innovative Solutions for Outsourcing Projects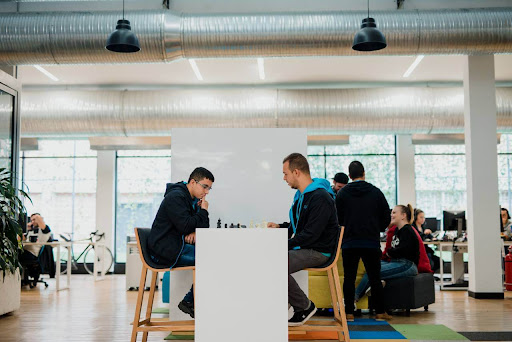 The outsourcing industry has expanded throughout the region, and companies now seek new methods to effectively deliver their projects. The first innovation is through technology that brings together distributed teams from various locations. 
This could be cloud-based project management tools, visual communication like video conferencing, or digital platforms for communication. Cultural differences need to be factored in and it is important to ensure that outsourced teams are aware of the project goals. 
Dealing with local firms well-versed in such business dynamics helps develop tailored solutions. Incorporation of these innovations will assist in maximizing an outsourcing project towards the attainment of its expected results.
Final Thoughts
In this scenario, Latin America is a promising region when it comes to outsourcing and ranks as the second biggest offshore services market across the world. Outsourcing such countries in Latin America helps companies leverage talent pools and gain cost advantages too. 
But operations in these regions are not without their share of challenges too. Cutting-edge solutions like Workflow have eased the process of managing tasks and resources across various countries in Latin America. With experience assisting remote work for better efficiency and productivity, Workflow produces results that focus on value addition for companies that outsource business operations to this part of the globe. Done right, outsourcing to Latin America countries can be a profitable venture for your organization!