The 10 Best Weight Loss Apps of 2023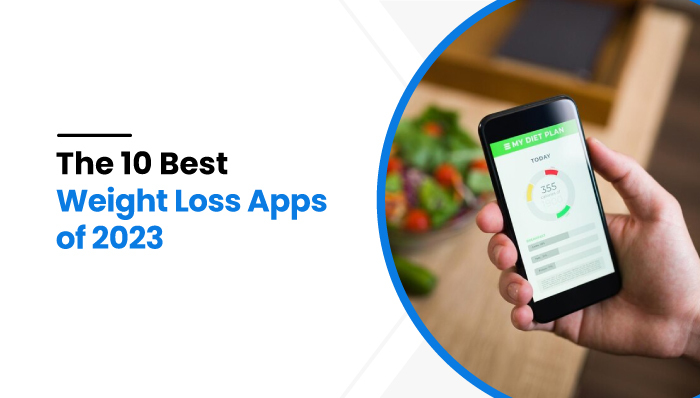 The 10 Best Weight Loss Apps of 2023
Apps for weight loss can assist users in achieving their fitness and health objectives. You can add applications that track your daily routines, such as calorie intake and activity, to your mobile device.
Daily behaviors are the key to losing weight, and using apps can help you remain on top of those habits. 
To assist you with anything from what to buy at the grocery store to picking a nutritious dish at a restaurant, weight loss apps can link you with nutritionists, physicians, and trainers. 
So check out this article to make your decision easier for the top weight loss apps in 2023 to get the best results.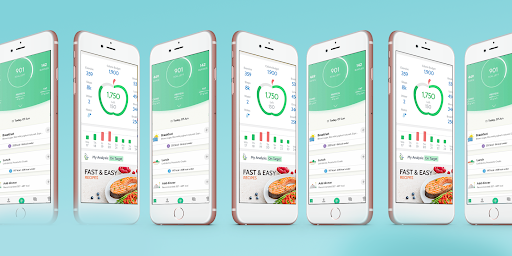 Best Weight loss apps to get started
1. Random Timer
A random timer will begin anywhere within any range you choose after you enter the maximum and minimum values. 
To time your exercise, use the timer. Your rest period should be assigned at irregular intervals, used to shock the muscles, and made tough.
You have a choice of alert sounds or vibrations as notification ways. And with a one-button interface, it is simple to operate. Apart from the web version, it is available for both Android and IOS devices.
Pros:
You can utilize the hide countdown feature to add that element of surprise to your workouts.

It also has a separate interval timer for your workout sets.

Adapt the 100+ ticking audio noises to your preferences. Even the common ticking clock sound is OK.
Cons: 
You have to buy the subscription in order to avail the full app functionality.
Overall:
5 Star Rating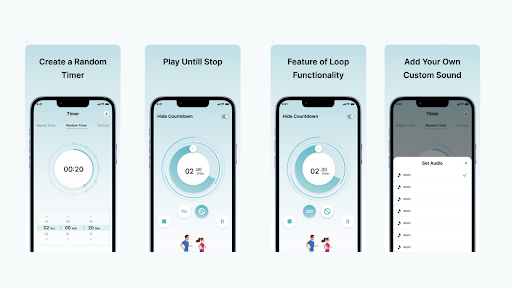 2. WW
WeightWatchers is recognized for its live weekly sessions where members are inspired by peer communication and counsel from qualified leaders. The program's greatest features are all gathered in this app. 
Based on their weight, height, gender, and age, the simple-to-use software gives users a unique daily point limit. You may search the more than 8,000 WW-approved recipes in the app based on the kind of meal and your nutritional needs.
Additionally, each food is given a point value. People can also check their water consumption, exercise, and sleep.
Pros:
Users looking for a supportive environment as they start their weight reduction journey. For them, there is this app. 

Who seek a straightforward, uncomplicated diet-tracking approach.
Cons:
Cost is an issue. The app does not have a free version.
Overall:
4.7 Star Rating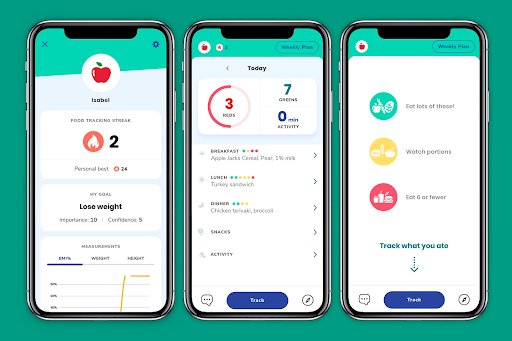 3. PlateJoy 
PlateJoy is one of the most flexible meal planning applications which lets you select from a variety of dietary patterns and specify your weight loss goal. 
Through the app, users can also order groceries to be delivered to them.
You can keep track of the goods you are currently on hand in the app's digital pantry. You can download the app free for iOS and Android and start your free trial right away with PlateJoy. 
Pros:
Several dietary requirements can be met with PlateJoy.

The app links with many food delivery services offered by other applications including Instacart and Amazon Fresh.  
Cons:
You must sign up for their program to calculate your plan.
Overall:
4.3 Star Rating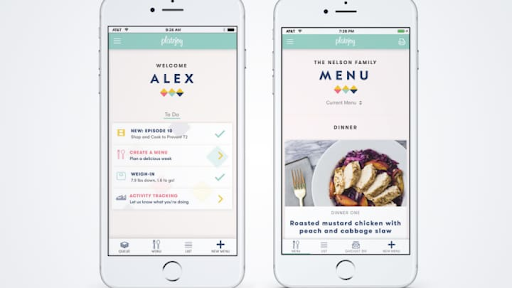 4. Lose It!
Because of its straightforward design concept, the Lose It! app is fantastic for newbies. 
By taking images of your meals, you may use the Snap It function to keep track of your food consumption and portion sizes.
Users can gain badges for losing weight by competing in individual, team, and group competitions. 
For convenient fitness monitoring, you may connect to Google Fit and Apple Health. It also includes the caloric content of dishes from well-known eateries.
Pros:
Determines calorie goals based on individual data and objectives.

Extensive internal library of meals and workouts.
Cons:
With the free edition, goal tracking is limited.
Overall:
4.6 Star Rating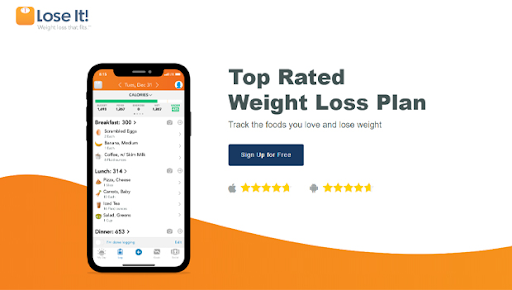 5. Noom
Noom provides daily courses, one-on-one coaching, and support groups led by a group coach.  
The app provides brief courses that use psychological methods to assist someone in losing weight.
To lose weight without changing your diet, you can go through a database of hundreds of nutritious, straightforward recipes. 
Furthermore, the app adjusts its schedule based on any medical concerns you may have, such as diabetes or heart disease.
Pros:
The program provides customers with virtual coaches who encourage them along the way. 

Tools for documenting traditional meals and workouts, such as barcode scanners and vast food databases
Cons:
The food logging service isn't good enough. 
Overall:
4.4 Star Rating
6. Fitbit
With the help of the Fitbit app, you can keep tabs on the things you do every day, sleep, calories burnt, weight, level of hydration, and food consumption. 
The business deals with wearable technologies. 
This application not only works with more than 200 popular activity-tracking gadgets, but you can also use it by yourself by entering your activity or carrying your phone about and letting the app track your everyday movements.
Pros:
Use the app's built-in database of over 350,000 items to keep track of your dietary consumption.

Along with activity and eating goals, set and track sleep objectives.
Cons:
When utilized without an activity monitoring device, there is a higher potential for mistakes or inaccuracy.
Overall:
4.2 Star Rating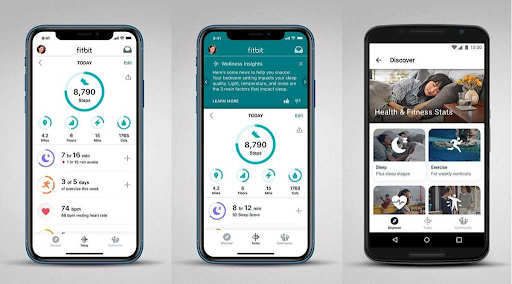 7. FatSecret
As a weight loss app, FatSecret is perfect. FatSecret provides a special community chat option because it recognizes the value of community. 
You may connect with individuals who share your objectives by joining groups. 
Through FatSecret Professional, customers can also share their data with medical specialists to receive individualized guidance and help from doctors. It costs nothing at all to download and use the FatSecret app.
Pros:
Many common items from supermarkets and restaurants are included in the enormous food database.

Monthly calorie estimates are provided in the app and are useful for tracking advancement.
Cons:
Due to its complexity, navigation might be challenging.
Overall:
4.7 Star Rating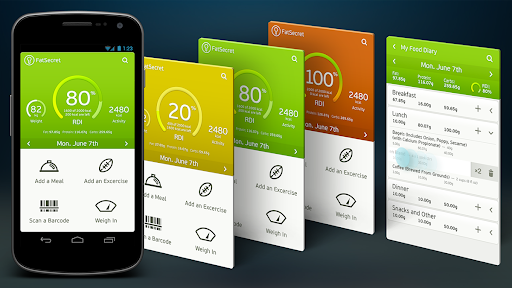 8. Zero
Zero performs irrespective of the IF plan you're on since it can be adjusted to track your fasting times. 
There are certain set routines for it. Additionally, you have the option to make up to a seven-day regimen of your choosing from a variety of pre-established fasting windows. 
Keep track of everything with zero; it's simple and efficient. OMAD and an extended fast that lasts up to 7 days are more options provided by Zero. 
Pros:
The software provides a dashboard that may be used to track your historical fasting patterns.

The premium features provide users access to more sophisticated material.
Cons:
A doctor should be consulted before beginning intermittent fasting since it may be risky for some people.
Overall:
4.6/5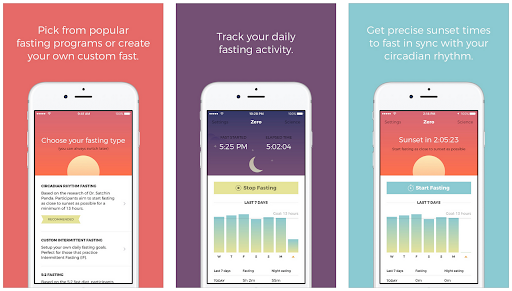 9. Cronometer
With the use of the weight loss app Cronometer, users can check both their calorie and nutrient consumption. 
With this app, you can set timings for intermittent fasting, customize your diet settings, and sync them with other applications and devices. 
A food database and a barcode scanner are included in this software to make it simple for users to register their meals. You are urged by Cronometer to pay attention to your whole nutrition rather than your calorie intake.
Pros:
Custom meals, recipes, workouts, and analytics are all possible.

Whether you follow a vegan, Keto, or doctor-recommended diet, the app can accommodate your needs.
Cons:
Some people believe that the food database is small.
Overall:
4.6 Star Rating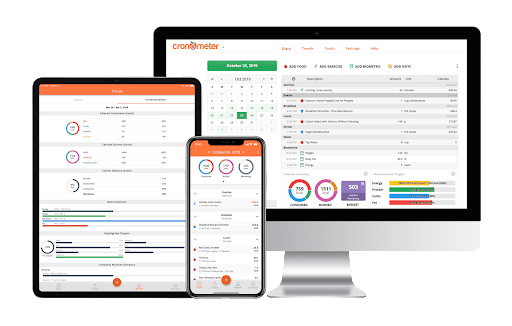 10. Fooducate
With Fooducate you can learn as much as you can about the food you're consuming. People may use the tracker in this software to keep tabs on their calorie and macro consumption. 
The app also suggests nutritious substitutions for some. Scan the label to view the ingredients list and the product's health rating in comparison to rival brands. 
The product will then receive a letter grade and a justification for its healthiness or unhealthiness.
Pros:
An integrated barcode scanner that finds unlisted substances like MSG added sugar, etc.

The food grading system's recommendations might aid consumers in selecting healthier foods.
Cons: 
There are situations when a grade is wrong as a result of database problems.
Overall:
4.4 Star Rating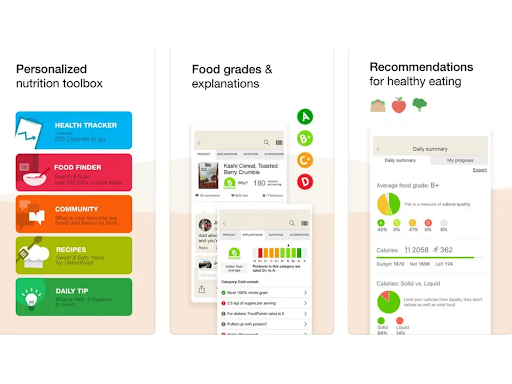 How to choose the best Weight Loss app for yourself?
Based on your Goal and Needs: 
It's crucial to select an app that fits your requirements and lifestyle because not all applications are made equal. 
Cost-effective: 
Before making an important decision, feel free to explore and test out an app for a month or two as most of them provide some form of free testing.
Community support: 
Consider an app with a larger user base and more social chances if you get your motivation from other people's similar experiences.
Conclusion:
We have extensively reviewed each of the apps to assist you in your weight loss journey. Before rushing to test out an app, it's most crucial to listen to your body and pay attention to how you feel. 
You only need to look for apps that can help you in achieving your fitness goals.