How To Spy On A Samsung Mobile Phone?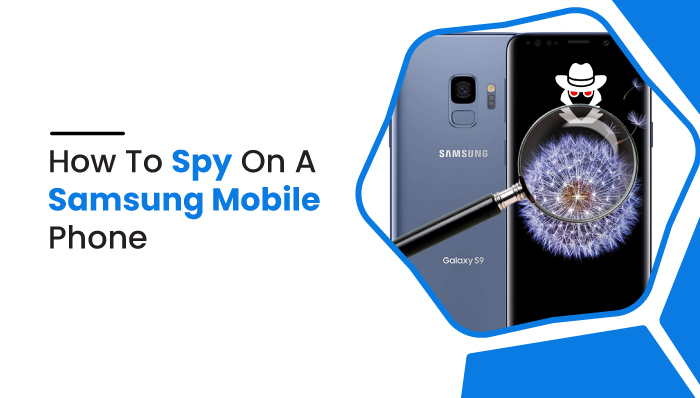 How To Spy On A Samsung Mobile Phone?
Samsung remains the most selling smartphone brand in the world. The company has remained one of the most popular smartphone brands for well over a decade. About 1 billion users who are using smartphones use Samsung smartphones. That translates to roughly 1 out of 7 individuals in the world. 
As such, you and your social circle will have many individuals using Samsung smartphones. Due to various reasons, you might want to spy on someone else's Samsung smartphone. So, in this article, we shall discuss whether or not you can spy on someone's Samsung smartphone legally, and how to spy on a Samsung mobile phone.  
Can you spy on someone's Samsung smartphone? 
There are two aspects you need to consider when trying to figure out whether or not you can spy on someone's Samsung smartphone. These two aspects are the technical and legal aspects. 
From a technical standpoint, yes, you can spy on a Samsung mobile phone. There are several ways you can do so, which we will discuss in the later parts of the article. 
From a legal standpoint, no, it is considered illegal to spy on anyone without their awareness as it violates their privacy. However, in some cases, it is legally possible to spy on someone else's smartphone including the Samsung smartphone.
Some of these cases include when you are the parent of a child and have legal custody over his/her online activities. Or, that you are an employer having his employee use the company Samsung smartphone. In such scenarios, you can legally spy and monitor someone else's Samsung smartphone. 
Why spy on someone's smartphone? 
There must be a reason whether you want to monitor, track, or eavesdrop on someone else's Samsung smartphone. The reasons may include a lost device to a parent having an interest in his/her children's smartphone activities. Let us discuss these reasons in detail.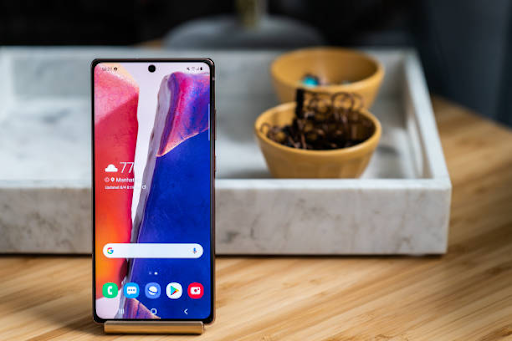 If you are a parent and feel that your child has started to use his/her smartphone more than they usually do. Or, if you feel that your child is being bullied or harassed online, then you may want to spy on their smartphone. It is for their own online safety. 
If you are a partner and feel that your significant other is cheating you with someone else then you can spy on their smartphone to see their text and multimedia messages. You can even record them and later confront your partner with evidence of their cheating giving you significant leverage on whether to make or break the relationship. 
If you are the boss of a company and you have provided your employees with a Samsung smartphone for their official use and feel that your employees are being unproductive or leaking company information, you can spy on them. 
How to spy on a Samsung mobile phone
You can spy on someone's Samsung smartphone by following one or more of the methods below. 
Use the Find My Mobile feature of Samsung
The Find My Mobile is an in-built feature of a Samsung mobile phone with which you can find your lost mobile phone easily. The feature needs a Samsung account and helps you unlock your phone in case you forgot your password or PIN and also helps you locate your mobile phone allowing remote access.
To spy on someone with the Find My Mobile feature requires: 
The login credentials of the Samsung account of the individual to spy on. 

The Samsung device must be connected to the internet and must have enabled the location feature of Google. 
To use this feature, you need to go to the Find My Mobile page website and sign up with your target's Samsung credentials. After that, you can use all of the Find My Mobile features to locate, unlock, and access the target device remotely. 
A major drawback of this method is that you need to be aware of the Samsung login credentials of the individual you want to spy on. Moreover, the target must also have activated the Find My mobile function on his/her Samsung Galaxy phone. 
As such, this method is only recommended for limited use whenever you have the other party's login access. 
Use Mobile Spying Apps
Mobile spying apps are by far the best solution to spy on someone's Samsung mobile phone. They work in stealth in the background and the target will have no idea that someone is spying on them. 
So, they will perform their smartphone activities with ease. This will give you a comprehensive overview of what the target likes and dislikes, as well as his other preferences. 
Many spying apps are available on the market you can use for spying purposes. Some of them are free while some are paid. iKeyMonitor is one such free spy app that helps you spy on a Samsung smartphone. 
A major fault of these free apps is that they are unreliable and have very limited features. Therefore, it is best if you spend a little to spying on your target's mobile phone. And of the different paid spy apps, MobileSpy is undoubtedly the best. 
With MobileSpy, you can spy on all the social media activities, calls and SMS, multimedia, and other activities of your target Samsung Android device. The app has many features specifically designed to monitor a mobile device remotely and without the knowledge of the owner. However, it does require physical access to the mobile phone for installation. 
You can go visit the feature page of MobileSpy to know more about its features. 
To use MobileSpy and spy on a Samsung mobile phone, follow these steps. 
Sign up for your MobileSpy account and get the login credentials. 

Physically access the target device and manually install the MobileSpy app on the device. The device will run itself in the background afterward. 

Use your login credentials to open the MobileSpy dashboard and sync to the target device. 

Start spying on the target Samsung device. 
Some other ways to spy on a Samsung mobile phone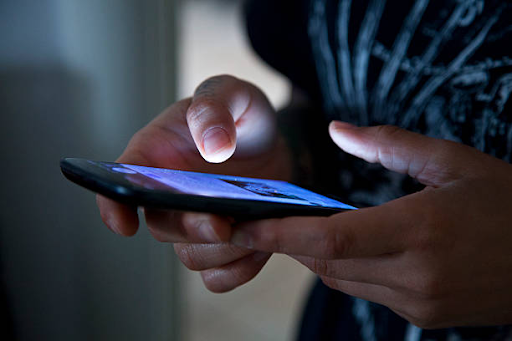 The other way you can spy on someone's mobile phone is through hacking. You can use different hacking techniques or hire a hacker to enter into a mobile device remotely and then proceed to spy on an individual. 
Hacking the target smartphone with spam messages is nothing new. You send hundreds of spam messages so that the target will open one of the messages.
After opening the spam messages, you can access the target device and steal all the credentials of your target, and spy on their mobile phone. 
However, recently, with people being aware and anti-spam activities being a norm, hacking with spam messages has been declining. 
Using Midnight raid attacks
Midnight raids are another useful method of hacking and entering into someone's mobile phone. These attacks usually occur at midnight, hence the name. 
In these attacks, the attacker will first send a message like "Your phone has been hacked" to the target device. It will then activate the anti-malware response system of the Samsung device. The response is then tracked by the attacker to get the IMEI number of the device. 
After getting the IMEI number, the attacker can enter the device and spy on all the device activities. Midnight raid attacks require sophisticated hardware and a team of individuals. So they are relatively expensive. 
Hiring professional hackers
Hiring professional hackers to spy on a Samsung mobile phone is another solution. Hackers can use many different methods apart from the ones above like DDoS attacks, malware intrusion, etc. to get into a target device and spy on them. 
But you must remember that hiring a hacker is no joke. They are very expensive and are not easy to persuade. Moreover, you need to find white hat "ethical" hackers if you want to spy on someone's Samsung device legally. So, unless you are wealthy or have an urgent need for hackers, it is not recommended to employ this method. 
Conclusion
To sum up, you can use the Find My Mobile, Spy Apps, and Hacking techniques to spy on a Samsung mobile phone. Make sure that you are legally entitled to do so before attempting to spy on someone's mobile device. And if you have any queries regarding this article or some other techniques to spy on a Samsung phone of your own, do not forget to add them to the comment section down below.