How To Screen Mirror iPhone To TV?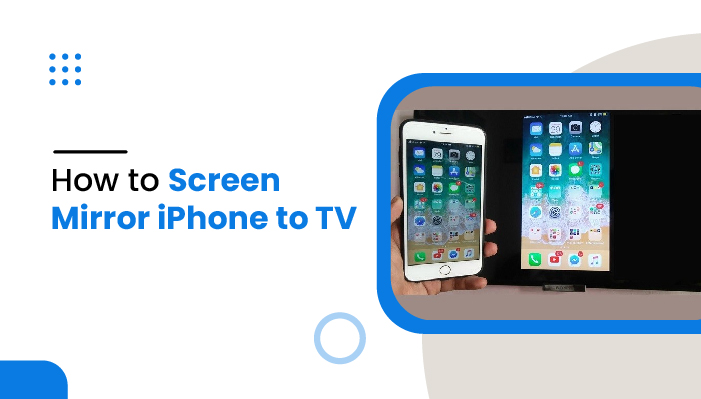 How To Screen Mirror iPhone To TV?
You might have thought about projecting videos or photographs from your phone onto a large screen. If you have an iPhone, it is simple.
The only condition is that your TV must be able to work with Apple's AirPlay screen mirroring mechanism. The good news is that it's possible with more smart TVs than ever before and other streaming platforms.
AirPlay is incorporated into any iPhone, iPad, or other versions of iPhones. So even if your Apple gadget is many years old, it most certainly supports and works with AirPlay. If it is not supported for some reason, there are other options to stream movies, video clips, or photographs from your iPhone device to TV.
There may be various reasons to screen mirror iPhone to TV as sometimes it gets irritating watching videos and photographs on your iPhone's screen, or sometimes you want to watch videos and pictures on your phone with your family and friends, or during a meeting or presentation, you need to screen mirroring. That's why you will need a large screen with better resolution.
What Is Screen Mirroring?
A phone, tablet, or computer's screen can be remotely displayed on another device's screen using screen mirroring technology. Screen mirroring is routinely utilized during meetings, presentations, and lectures to demonstrate the essential contents easily.
This technology allows users to share the media, such as images, videos, etc., of their smartphones to a large screen device such as a TV or media projector. Users can mirror pictures, videos, games, etc., from their smartphones to TV.
Methods To Screen Mirror iPhone To TV
You can cast your iPhone devices to a range of large screens, including your Mac computer or one of many elegant but affordable TVs or media projectors.
Here's a breakdown of the most popular methods for mirroring iPhone content to a larger, higher-resolution screen.
Wireless Mirroring With AirPlay: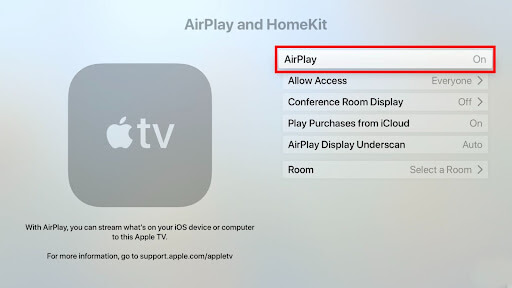 Apple's wireless AirPlay protocol is the simplest method to cast your iPhone device to a TV. This method allows you to either broadcast the complete contents of your screen to your TV or only the video and audio.
Follow the below-mentioned steps to mirror your iPhone to TV:
Make sure that the TV and iPhone are connected to the same Wi-Fi.

Open the control center on iPhone.

You can mirror the screen by selecting the screen mirroring option.

Click on the TV you want to view.

Now put the four-digit code on your iPhone from your TV screen

Your iPhone is now successfully mirrored to your TV
Now, you can easily view the content of your iPhone on your TV large screen following the steps mentioned above.
Connect an iPhone Device With HDMI Cable: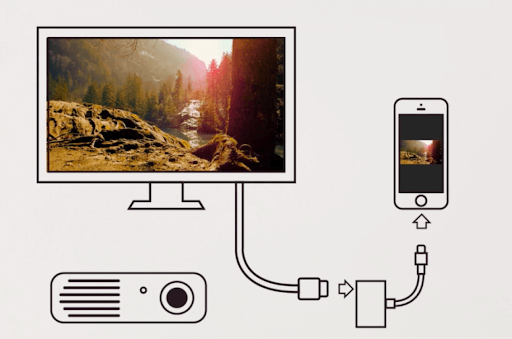 While a wired HDMI adapter isn't as easy as the AirPlay method, it's a more fundamental way to connect, especially if Wi-Fi isn't working. You can easily connect your iPhone device with your TV or media projector through an HDMI cable.
This HDMI cable allows you to cast the media content, such as video, images, audio, etc., of your iPhone on your TV screen. The majority of apps will mirror the display of the iOS device onto the screen.
Connect the HDMI cable to one end of your TV and the converter to the other, connect the lightning cable to your iPhone, and set your TV settings. This will allow you to cast the content of your iPhone device to the TV.
Stream Using Chromecast: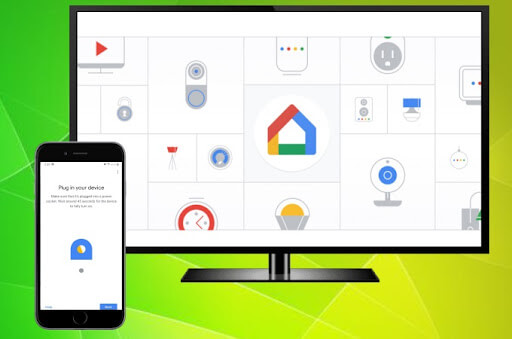 Even though Chromecast is an Apple competitor, iPhone users can still use the Google Home app to mirror iPhone to Chromecast-enabled TV.
With a third-party application like Chromecast, Streamer users can cast media content from their iPhone to Chromecast TV. A few cautions: you'll experience some jitter, the video quality isn't great, and you must run an ad in order to mirror.
Follow the below-mentioned steps to stream using Chromecast:
Open the Google Home Companion App after successfully plugging the Chromecast into your TV.

Now connect the device with the Wi-Fi network.

Now the Chromecast icon will appear on all of the supported apps.

Click on it and choose your Chromecast from the list of devices.

After you start the media playback, the media content will be shown on the TV instead of your iPhone.
Follow the above-given steps to view the content of your iPhone on your TV.
Mirror Your iPhone To a TV Using Roku App: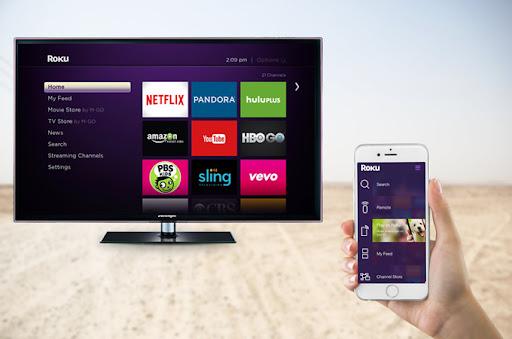 You don't need an Apple TV for wirelessly mirroring your iPhone screen. There are a variety of additional solutions, such as a third-party application Roku. Roku is a streaming device that allows users to use the Roku app to mirror their iPhone screen to a TV.
Users can also use the Roku app to cast content from your iPhone to your TV. Because this isn't the same as screen mirroring, you'll only be able to watch Roku-supported content.
Users can also use the Roku mobile app to share media content with Roku players. Go to the media tab after you've installed it to get started.
Conclusion
Sometimes you need to cast your iPhone screen to a larger display with high and better resolutions, such as a TV or a media projector. There can be various reasons for screen mirroring an iPhone to TV.
You may need to cast your iPhone screen to your TV during a meeting, lecture, or presentation. You can also view the media content of your iPhone with your family and friends using screen mirroring technology.
There are several methods for screen mirroring iPhone to TV. Some of the best working methods are listed in this article. Go through this article to get all the necessary information about the methods.