How to Block Hulu Ads?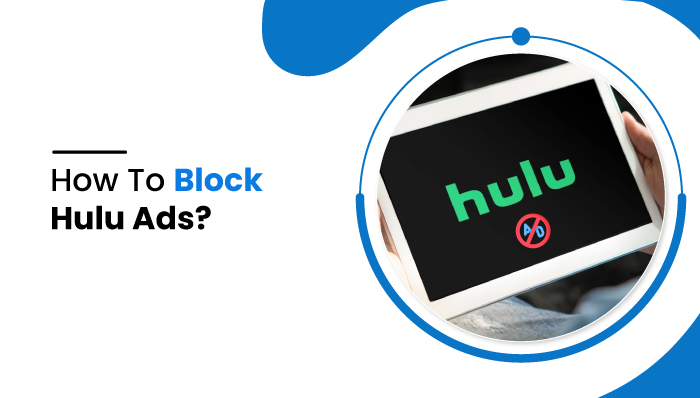 How to Block Hulu Ads?
Getting lots of ads on streaming platforms like Hulu can sometimes be frustrating. But, don't worry; we have come up with a few solutions to block Hulu Ads so that users can watch their favorite movies and TV series without inconvenience. 
What is Hulu?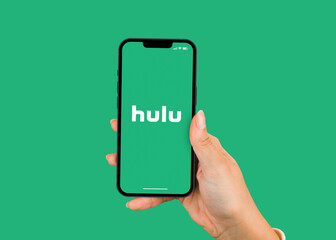 Hulu is a subscription-based / OTT platform  for streaming  owned by The Walt Disney Company and Comcast's NBCUniversal, offering users endless entertainment with live sports, TV shows, movies, and unlimited content.
Hulu has been a popular choice among users, and as of July 2022, there were more than 45 million users. However, due to tons of Ads, Hulu has been facing criticism from users. Unlike other streaming services like Netflix, people can get frustrated by watching ads more often. 
The cheapest subscription plans and bundled feature ads in TV shows and movies make it television-like. Paying a lot of money for a streaming service and yet getting ads can be discouraging for many users, but it does help keep the price low compared to other streaming services. 
Read More: How to Set Parental Controls on Hulu
How To Get Rid of Hulu Ads?
Here are a few ways you can get rid of Hulu ads,
Upgrade Hulu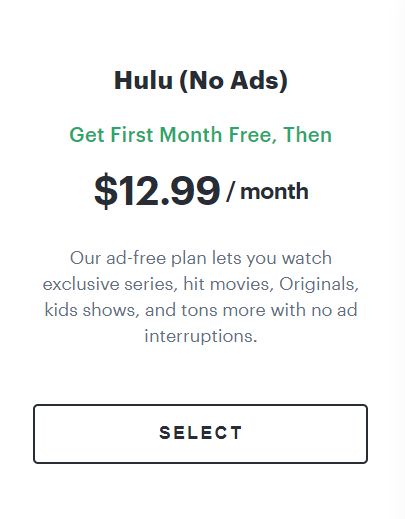 The best way to eliminate ads is to upgrade to Hulu( No ads). You can watch your favorite TV series, Hit movies, kid shows, and other content without inconvenience. However, it is a bit costly. You must pay $12.99 monthly, $6 more expensive than the normal subscription plan.
 If users are interested in bundles, you can get Hulu with Disney plus  and ESPN plus for $19.99 per month. You must log in with your credentials and update the subscription plan to upgrade your Hulu. You can change your mind later and switch off the no-ads plan. 
Using a chrome extension
Another method to avoid annoying Hulu ads on your desktop browser like chrome s by installing chrome's ad-blocking extension, i.e., Hulu Ad skipper. With this extension, you can fast-forward the ads and commercials on Hulu. The extension detects the upcoming ads on Hulu and later mutes skip Hulu ads and fast-forward them. 
With over 60k users, the Hulu ad blocker should be a good choice to eliminate and shorten the ad. If you are unsure about this extension, you can add other extensions like Adblock Plus, Automatically Block Hulu Ads, and Undetectable Ad blocker. Using other browsers like Microsoft Edge, you can install extensions on Microsoft. To add this Chrome extension,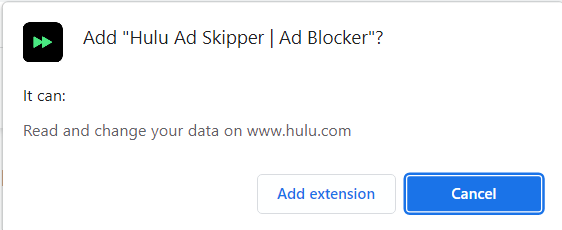 Ad-blocking Browsers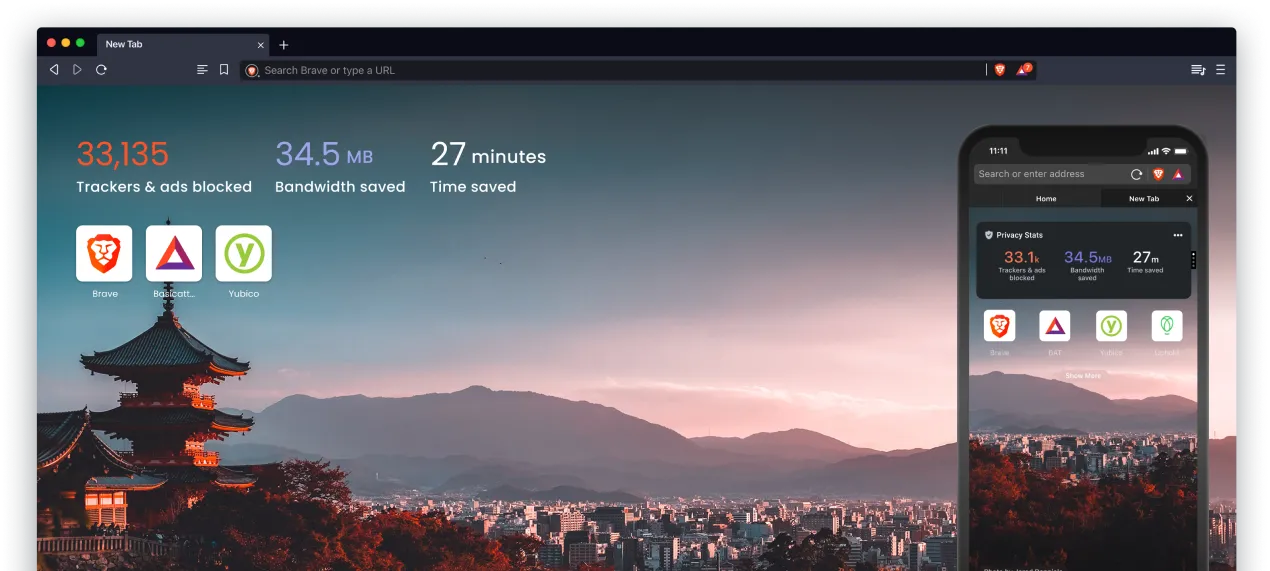 Many ad-blocking browsers focus on user privacy to help you avoid video Ads while watching your favorite TV series or Movies on Hulu. Brave automatically blocks online ads and web trackers, and its default settings will probably jump over Hulu's ads. 
However, if it doesn't function properly, try setting Trackers & ads blocking to either Standard or Disabled on Shield section settings on Brave. You can make changes to user settings anytime after watching the content.  
Refresh the Page
With the help of this technique, you can't entirely remove the advertisements; however, you can shorten them. Even Though the ads on Hulu are short, i.e., from 30 seconds to 1 minute, the ad breaks can take up to 3 minutes. 
When you start watching content, you will notice an Ad box on the top right of your screen, and it will also show the total ad running time. If the Ad is too long to wait for, you can stop to watch the movie and re-enter the movie. 
Now, you will see a relatively short ad lasting for a maximum time of 1 minute. This method may not be effective, but it is a good method to decrease the ad period.  
Blockada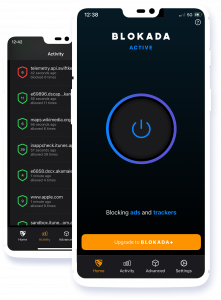 If you are frustrated with getting Hulu ads on Android or iOS, Blockade should be helpful to ensure user privacy and block annoying ads. An open-source community develops it. Blockade blocks ad and tracker and requires no root or jailbreak of your smartphone. 
Blokada is fully encrypted and has private DNS. You can enjoy your favorite shows anytime, as it has no bandwidth restrictions. Unfortunately, Blokada will block almost all of the ads but not all of them. To start with Blockade, you need to, 
Visit the

Blokada

site

Press Download and follow the on-screen instructions

Install the app on your device

Tap

Blacklist 

Click

Goodbye ads
Web filtering
Usually, most modern routers allow users to restrict access to certain contents over the internet, including blocking various websites and applications. 
With web filtering, you can block Hulu's functionality to display ads. The web filtering technique depends upon the network configuration. To start web filtering, 
Connect your device to the WiFi network 

Open your browser and insert your router's IP address

Look for the

Web Filtering

option on the settings

Type the URL

"ads-e-darwin.Hulustream.com"
Press Apply

Restart your Router
This procedure should remove most advertisements from Hulu, and this will block all the Hulu ads from all of your devices. If you cannot launch Hulu after securing the domain, repeat the process and remove the URL. 
Conclusion:
I believe this blog will help you to block annoying ads from Hulu. However, it can get tricky to block them permanently. Therefore, we recommend you  get a premium subscription plan to enjoy your content: nevertheless, other techniques do the job well but aren't the ideal solution. 
Also Read: How to block shows on Disney Plus?
Frequently Asked Questions (FAQ)
How to block Hulu ads free?
If you are unwilling to spend money for the premium version, better use google extensions like Hulu Ad Skipper, web filtering, or Blokada app. 
What is the most effective way to block Hulu ads?
Getting a premium subscription is the most reliable and effective way to block all the ads on Hulu.
Is Hulu ad skipper safe?
The Hulu ad skipper is 100% safe and free of malware and viruses. But, official browser extensions are the only safe places to get these tools.