How can I deal with conflicts or abuse on Instagram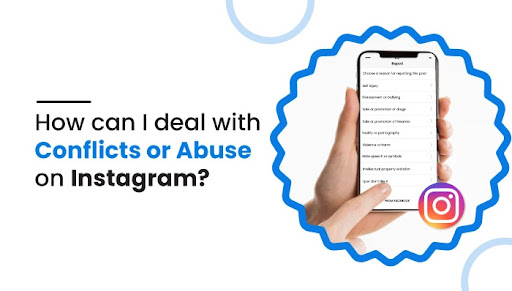 How can I deal with conflicts or abuse on Instagram
With over a billion active users, Instagram is one of the most popular social media platforms. It helps you to stay connected with your family and friends share life experiences and find new things. 
However, it's difficult to define a line between freedom of speech and flagrant harassment when designing the platforms. That's why people increasingly face conflicts, abuse, and hate speech on Instagram. 
Unfortunately, the survey report conducted by Statista on January 2021 shows that 41% of internet users had experienced online harassment personally, with 27% of respondents reporting having experienced severe kinds of online harassment like sexual harassment, physical threats, stalking, and sustained harassment.
Since the nature of social media platforms makes all things very public, a person's reputation can be severely damaged by slander on Instagram. Further, it can be a staging ground for conflicts and abuse like any other social media platform.
If you're being harassed or receiving threatening messages, you must take action and report the abuse. This article will show you how to deal with conflicts or abuse on Instagram.
How can I deal with conflicts or abuse on Instagram?
Conflicts on Instagram or other social media are brutal to handle because you can't deal directly with the abuser. Follows some tips to avoid disputes on Instagram.
Don't engage yourself in harassment.

Spread positivity and neutralize the situation

Express and Extinguish

Blocking

Report the situation
How to deal with smaller conflicts on Instagram?
Take the steps below to deal with smaller conflicts on Instagram.
If you see a post, caption, or comment that you find upsetting, consider the bigger context in which it may be embedded. You need to step back and analyze the context of the post. Never get to the conclusion without knowing the whole context.
People can use different types of features on Instagram. However, not everyone knows all the things happening on Instagram. That's why they get confused when they see something out of context. For instance, when you see the hashtags associated with the post, it can be part of a trend that you may find strange.
When you find something offensive, review all the information on the post or the full profile of the person who posts to know the entire story behind it.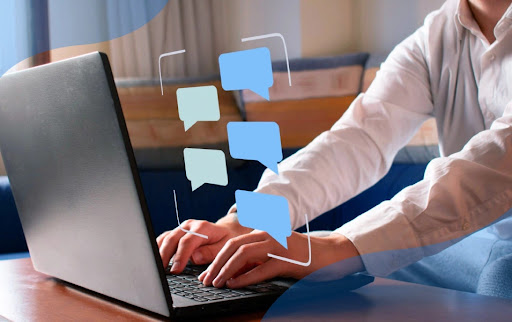 If you know the entire context and you still find it harassing or offensive, don't throw the harsh comment. Stop and consider the effects of your next post when you are in dispute. 
When you find yourself in these situations, ask yourself, "Is this worth it? " or what do I get if I continue engaging in this conflict? 
By acknowledging harassment with harassment of your own, you can reinforce bad behavior and encourage the other person to continue being aggressive. Two wrong things never make right, remind that. So, stop doing the things that may lead to conflicts.
If you see someone continuously abusing you or anyone or becoming insensitive, you can ignore the person or the group. The person might stop talking to you if they realize that you are not responding to their messages.
And in a severe case, you can block them too. It's your call what you want to do. When you block the person, it will end the communication. Further, they can't search your Instagram profile or follow you. You can also block someone and restrict them from seeing your Instagram posts.
Steps to block a profile on Instagram
Open the Instagram application.

Click on the search box and enter the username of the person you want to block.

Click on the three-dotted lines, which are at the top right corner.

Now, press block.

Afterward, either block the profile and all future profiles created by the person or just block this one.

Tap "

Block

" to confirm your decision.
How to deal with serious conflicts or abuse on Instagram?
When things get out of your hand and become more serious, consider taking the given below steps.
When we face a difficult situation, our close ones are always there to support us. So, whenever you deal with hurtful and negative interactions, reach out to your family or friends for advice and support. They can suggest to you how to deal with the situation better and express your feelings peacefully. 
But if you don't have anyone with whom you can share your problem, don't worry; there are still so many online resources that can help. You can contact either Stop Bullying, Cyberbullying Research Center, National Crime Prevention Center on Cyberbullying, and so on to get online help.
If you find anything on Instagram that violate its community guidelines and term of use, report them immediately. And unless you report an intellectual property infringement, your report will remain anonymous. So, you don't have to worry thinking if the reported person knows who reported them. It is the easiest and fastest way to get abusive profiles and posts reviewed. 
Further, if you experience extensive or repeat abuse, a fake profile using your images, or abuse persists after applying preventive measures, directly report the account to Instagram for review.
Provide all the required detail in your report. It will help you resolve issues as fast as possible.
Instagram immediately removes the posts and accounts that are not following their Guidelines and Terms. However, Instagram doesn't mediate disputes between users. So, clear yourself that.
Consult local law enforcement or a lawyer
As we discussed earlier, Instagram will investigate every report they receive. But you should consult your local representative if the argument turns into a credible threat, whether online or offline or goes beyond personal conflict. They are the best ones to help you because they have the best position to assess the threat.
But if you need some necessary information from Instagram for further investigation,  your law enforcement can directly contact and work with them. You can point local law enforcement to their Information for Law Enforcement.
If you feel that your online dispute is legal in nature, please seek advice from a lawyer. And Instagram doesn't give legal advice and information about its user unless a valid legal process needs it. 
Where Can You Report Bullying & Harassment on Instagram?
While Instagram can be a great tool for connecting and learning about the world, there is also a dark side, including defamation, bullying, and harassment.
A major concern for Instagram and its parent company, Facebook, is ensuring that its platform is safe and accessible for its users. If an account on Instagram is created with the sole intent to harass or bully another person or if a comment or photo was posted with the intent to harass or bully, you can report this on Instagram.
 Bullying and harassment violate these platforms' Community Guidelines. You can also report the account of people who post pictures with hate speech or inappropriate comments on Instagram.
Report an Instagram account by following the steps below.
Open the Instagram application, and use the search feature to find the person's account whom you want to report.

There is a three-dotted line on the top right side. Click on that.

Tap the "Report" option.

 Click on "Report Account."

Choose why you report, and continue the prompts to complete your report.
Younger people can better handle the situation on their own. But if your kid is getting bullied on Instagram, it is something that they can't take. So, to prevent children from cyberbullying and harassment, parents must use Instagram parental control.
Conclusion
Instagram is a great platform for connecting with friends and family, but it can also be a breeding ground for conflicts and abuse. If you find yourself in a situation where you are being harassed or threatened, there are a few things you can do. 
First, try to resolve the issue by talking to the person directly. If that doesn't work, you can report the problem to Instagram. You can also block the person who is causing the problem.