Best KeyLoggers For iPhone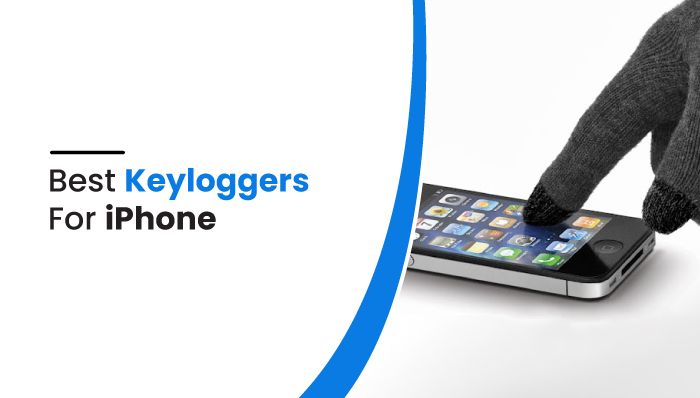 Best KeyLoggers For iPhone
Are you having trouble finding a good keylogger to track someone's iPhone keystrokes? So, to ensure that you get the right keylogger for your keylogging purpose at a reasonable price, we have written this article. In this article, we shall discuss some of the best Keyloggers available for the iPhone in the market.
What Is A Keylogger? 
Keyloggers track the keystrokes individual taps on his/her smartphone or types on his/her computer. They are mostly stealthy, meaning the individual will not have any idea that their keystrokes are being monitored. 
With the help of a Keylogger, someone can monitor a target's text and chat messages, the types of sites visited online, the individuals that the target chats with, and many more. So, Keyloggers are an important part of online spying and monitoring. 
How Can I Pick A Good Keylogger For iPhone? 
Picking a good keylogger can be a difficult task, mainly because there are too many options. Many keyloggers need jailbreaking of an iPhone to activate, while many don't. Similarly, many apps have many other features apart from simple keylogging. So, picking one that best suits you is necessary. 
To pick a good keylogger, you need to consider the features of the app, its pricing strategy, how timely the keylogger feature gets updates, the customer service, and other similar factors. 
So, we have put together a list of the best keyloggers for your iPhone from which you can choose the one that best suits you. 
Top 6 Best Keyloggers For iPhone
Here are the top 6 best Keyloggers for iPhone in 2022
1. MobileSpy.io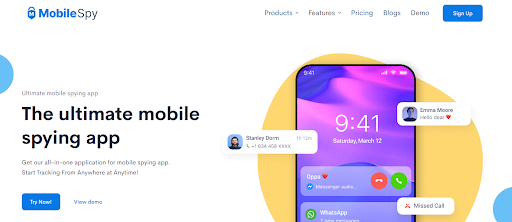 MobileSpy is the best Keylogger app that you can find in the current market at a good price. The most promising feature of this app is its pricing. Where other similar apps typically start with the price tag of $10 per month, MobileSpy cuts this price down in half and is available for iOS devices starting with $5 per month. Moreover, the keylogger feature of this app also works on Android. 
The app has many other functions apart from a keylogger like social media monitoring, calls and SMS monitoring, activity time tracking, geo-fencing, and more. Able to work without any jailbreaks, the app does, however, require an iCloud credential and physical access to the iOS device to install. 
However, once you install MobileSpy, you will be quickly taken over by its features. Be it as a parental control app, employee monitoring, and supervision, or catching a cheating spouse, you can use the keylogger feature of MobileSpy to spy on someone's cell phone activities remotely and in complete stealth. 
2. iKeyMonitor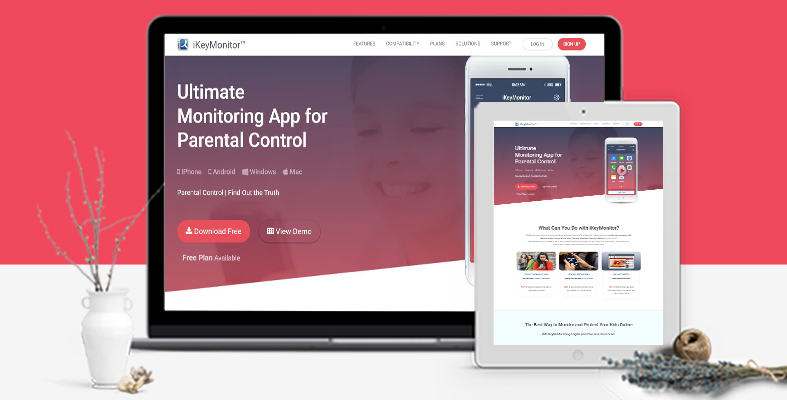 iKeyMonitor is another keylogger and spying app that can be used to track the key logs of a target on their smartphone. This app is most useful for parents who are worried about what their kids are doing on their iOS devices. 
The app has other features like GPS tracking, recording SMS and calls, taking automatic screenshots, etc. However, if you want to access some of its advanced features, then you need to jailbreak your iPhone. 
The keylogger feature is timely updated and can track multiple keystrokes, messages, and websites, and helps keep timestamps, location, and more. So, it is also one of the best keylogger applications for the iPhone. 
3. mSpy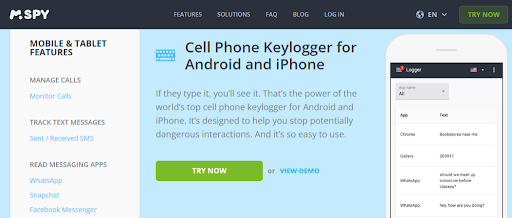 Primarily built as a parental control app, mSpy is also another spying app that has one of the best keylogging features for an iPhone. You need a valid AppleID for the app to work on any iOS device including the iPhone. 
The app works in stealth after it is downloaded and installed on a target's iPhone. This makes mSpy difficult to spot and you can track the keystroke target types on their iPhone without any worry about being found out.  
The keylogging feature of mSpy only works on jailbroken iPhones and other iOS devices. The keylogger shows all the texts typed along with the timestamp. Furthermore, mSpy records all the search queries, SMS, chats, and other typed texts on its keylogger and provides you with this information remotely. 
4. Spyera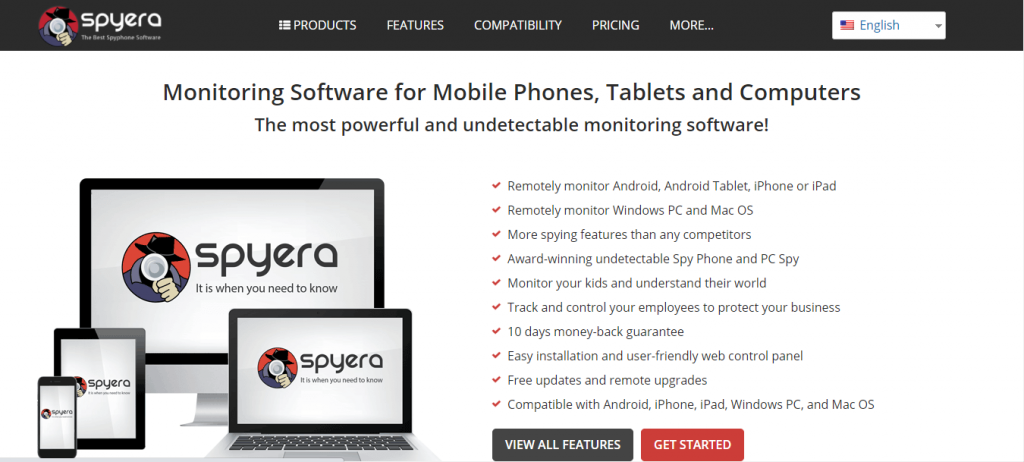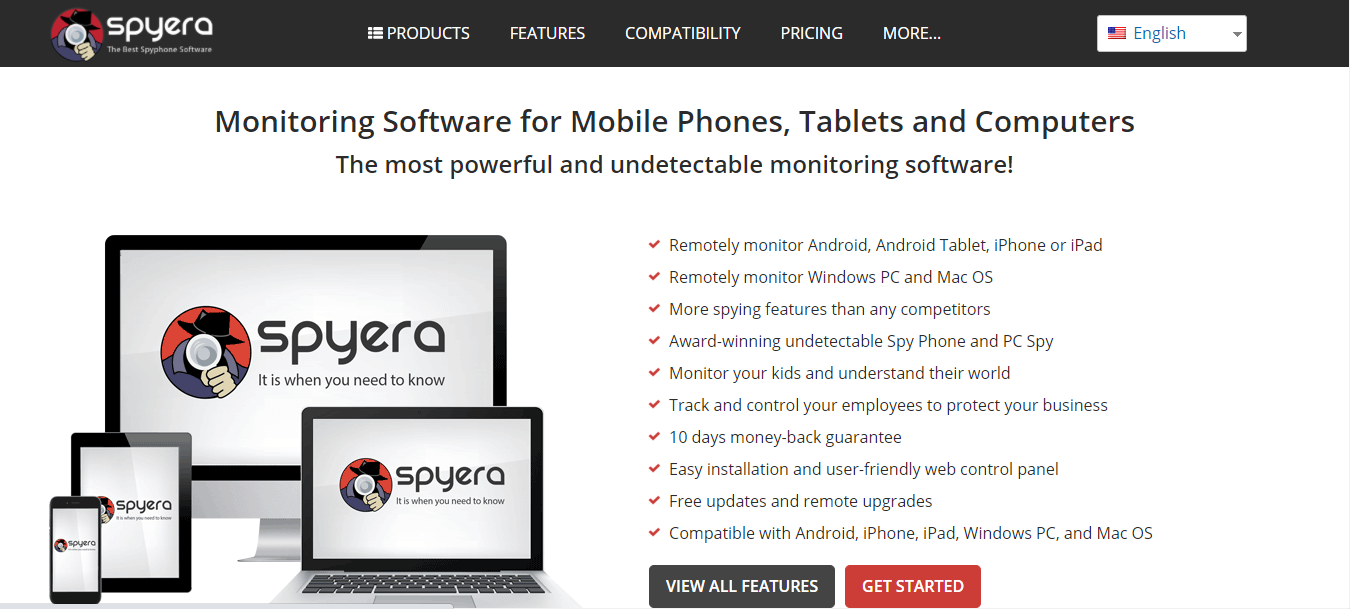 Spyera, being a popular keylogging tool, also offers many other features for spying and monitoring the target's phone activities. The app will store all the tracked keystrokes from the keylogger feature in its keylogger file which you can open on the app dashboard. 
The app is versatile in terms of compatibility and works on both Android and iOS. It has a very supportive customer support team whom you can contact for any queries regarding jailbreaking or other problems.
Apart from keylogging, Spyera has features like call monitoring, multimedia monitoring, social media monitoring, etc. This easily makes SpyEra one of the best apps for spying and keylogging. 
5. FlexiSpy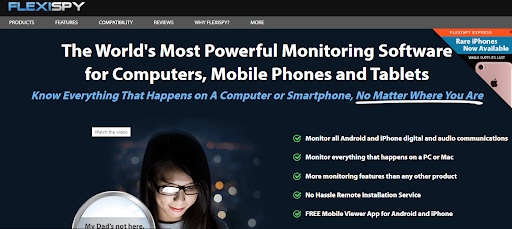 FlexiSpy is another spying app with a good feature of keylogging. With many features specially designed to help in the monitoring of a target smartphone, FlexiSpy is one of the prominent names in the market when it comes to spying apps. 
The app needs a jailbreak on your iPhone to access its keylogging feature. The keylogging feature tracks and records all the information like text messages, search history, chats, login credentials, etc. You can also use the app to access all the deleted texts of the target cell phone. This is one of the most promising features of FlexiSpy. 
FlexiSpy keeps the keystroke information, along with other information in a secured log file which you can access with your credentials on the FlexiSpy dashboard. Monitoring chats, locations, multimedia, social media, tamper controls, monitoring contacts, etc. are some of the other features of FlexiSpy apart from keylogging. 
6. eyeZy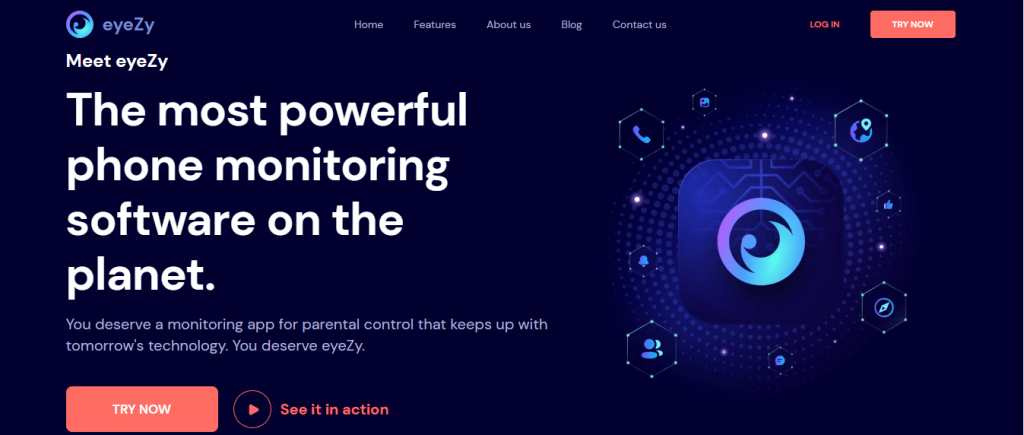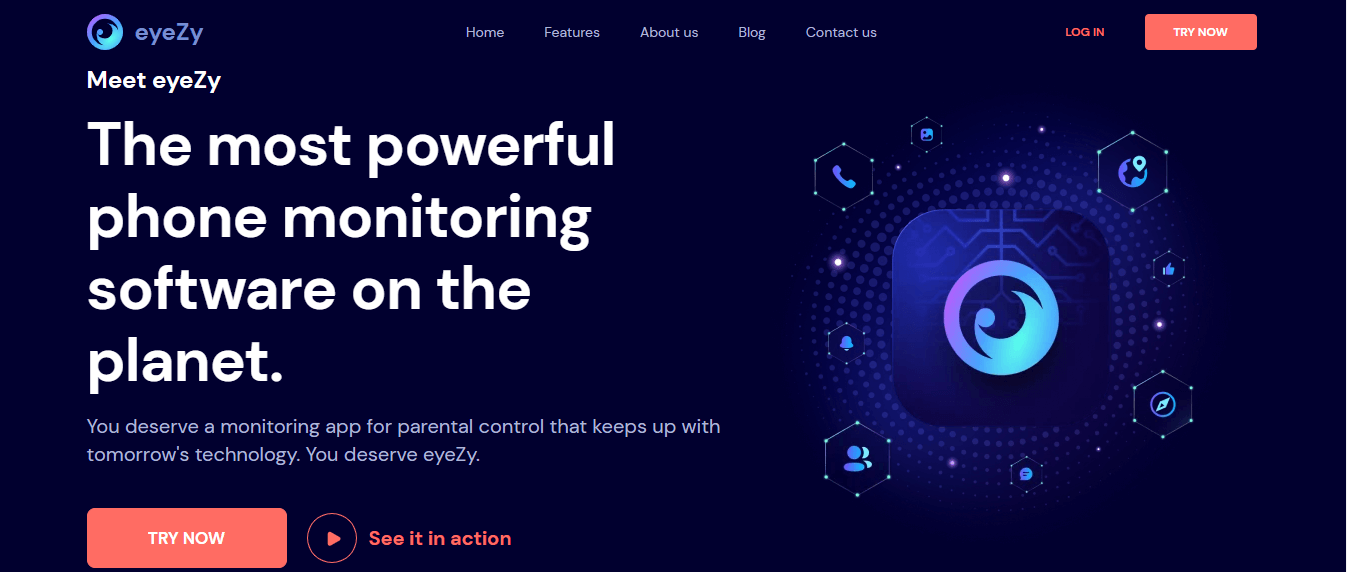 The eyeZy is a very powerful spy app that tracks everything a target has typed in their smartphone and records them including all keystrokes, text messages, chats, searches, web URLs, and more. 
The app is famous for its keylogging feature. You can set some keywords so that whenever someone types those keywords on their iPhone, you immediately get notified. Working in the background in stealth, the eyeZy app lets you get familiar with the target's activities and preferences with the help of its monitoring features. 
Some other features of this app apart from keylogging are location tracking, geo-fencing, multimedia, and calls monitoring, contact monitoring, and social media monitoring. 
Conclusion
So these are our top picks of the best keylogging apps for iPhone. Most of these apps work on both Android and iOS devices and have many features apart from keylogging. However, you need to consider many aspects like customer support, reliability, efficiency, and most importantly, the price before choosing to get one. We hope this article has helped you in choosing the aspect of the best keyloggers.