How To Spy On LINE Messages?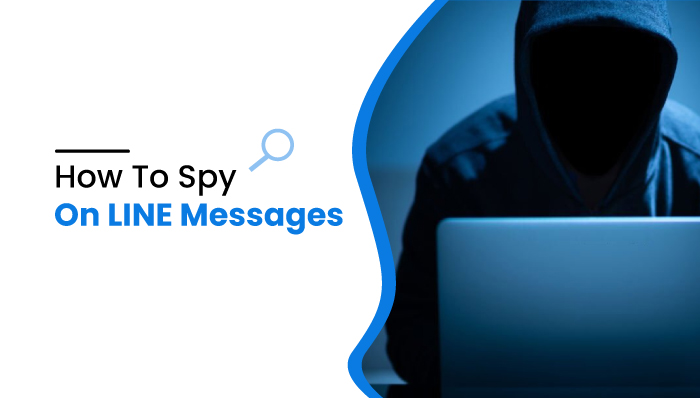 How To Spy On LINE Messages?
Many individuals are using social messaging apps like LINE in their daily lives. The use of these applications definitely has made our lives easier, however, they are not without their dangers. 
There are many cases of children being exploited online through apps, partners cheating on each other online, and employees being less productive. They also leak sensitive company information through these apps. 
Therefore, many parents, spouses, and employers require a way to spy on the online activities of others using instant messaging apps like LINE. So, in this article, we will discuss how you can spy on LINE messages. 
What is LINE? 
LINE is a free instant messaging application that lets users chat through text, audio, and video with each other. The app is popular as it has various unique features like unified games, apps, chat stickers, etc. 
Developed in Japan in 2011, this popular messaging app had over 700 million worldwide users by 2017. So, your employees, children, or your other half are probably using the LINE app.
The messages sent and delivered through the LINE app are encrypted in the transport layer. Moreover, the app also employs Letter Sealing Encryption to protect its texts and voice messages. 
All this means that LINE messages are very difficult to hack and spy on. However, when there is a will, there is a way. Thus, in the latter section of this article, we shall discuss an effective and reliable way you can spy on LINE messages. 
What do you get by spying on LINE messages? 
There are several important things you can get by spying on LINE messages.
Parents:
If you are a parent and are worried that your children are using LINE too much. Or that your child is being harassed online through LINE and is too afraid to tell you anything, then you can spy on his/her LINE messages to figure out exactly what is going on. 
Your child might also be engaged in online dating while still being underage, or he/she may be using LINE for talking about drugs, sex, etc. So, if you know your child's LINE activities after spying, then you can take prompt action and prevent his/her future from being destroyed. 
Partner/Spouse:
Your partner may also be overly engaged in using the messaging app LINE. If that is indeed the case, chances are that he/she may be cheating on you with someone else.  
So, if you are curious or feel strongly that your partner is cheating on your LINE, you can spy on their LINE app messages to know what is going on. If they are not cheating, then it is fine, however, if your partner is cheating, then you can confront him/her head-on. 
Employer:
If you are an employer and your employee is constantly engaging on the LINE app, then you can spy on your employee's LINE messages. It is to make sure that he/she is not leaking any sensitive information about your company through the platform. 

Much corporate espionage can be carried out through instant messaging platforms like LINE, so it is always best to stay alert. 
You can also spy on your employee's LINE messages to understand exactly why he/she is constantly engaged on the app instead of focusing on his/her work. It is another benefit you can get by spying on LINE messages. 
If you find out your employee is using LINE to chat with his/her date during office hours, or he/she is using LINE for other reasons not acceptable to the office policies, you can confront him/her directly. 
What is the best way to spy on someone's LINE messages without them knowing? 
There may be several ways to spy on the LINE messages of a target. However, most of them are costly and not exactly reliable. So, the best way for you to hack someone's LINE messages is by using a spy app on the target's device. 
A spy app is specifically designed to spy on a target's cell phone activities and gives you a detailed overview of what the target is doing on his/her phone. And among the many spy apps, MobileSpy is currently the best app you can use to spy on someone's LINE messages. 
MobileSpy – The Best Spying App For Smartphone
MobileSpy is a spy app that you install on a target's device and then spy on what they are doing on their smartphone. The app needs to be manually installed on someone's device. But after installation, it can remotely track all the cell phone activities of the target without them knowing.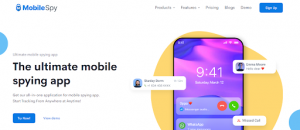 This app is the best for spying on someone's device because of different reasons. It has a wide range of features encompassing spying, tracking key logs, etc. It also monitors all the images and videos, calls, and SMS, etc.,  of a target device without jailbreaking or rooting. 
So, if you want to spy on the LINE message of someone, then MobieSpy is the best app. 
How To Use MobileSpy To Track LINE Messages?
MobileSpy is easy to operate as its user interface is simple and interactive. So, you just need to follow these steps to use MobileSpy to track the LINE messages of your target. 
Go to the MobileSpy signup page and register yourself after choosing a plan. 

You will be given login credentials.

Now, you need to physically download and install the MobileSpy app on the target device. This installation process is simple, so it will only take you a couple of minutes. 

Use your given credentials to log in to MobileSpy on your device and remotely connect to the target device. 

Track all of the target device's cell phone activities including his/her LINE messages and more. 
What other benefits do you get from MobileSpy?
Apart from being able to track the LINE messages on a target device, MobileSpy also has many other benefits. Some of them are: 
MobileSpy has a social media monitoring feature to monitor all social media activities like Facebook, WhatsApp, Instagram, TikTok, and more. 

The app provides the feature of SMS and calls monitoring to spy on incoming and outgoing calls and messages.

MobileSpy provides a multimedia feature to spy on multimedia files on the target device like photos and videos. 

It has a keylogger feature to track keystrokes on the target device. It also figures out what the target is typing on his/her cell phone. 

The app works in complete stealth so the target will not get suspicious of any tracking going on his/her device. 
Conclusion
To conclude, you can say that it is sometimes a necessity to spy on someone's LINE messages. Even though it is a breach of their privacy, but done for security purposes, it can be ethical and legal. You have also gotten all the necessary insights on how to track someone's LINE messages and what are the best ways to do it through this article.