What is Clubhouse App? Is Clubhouse Safe for Your Kids?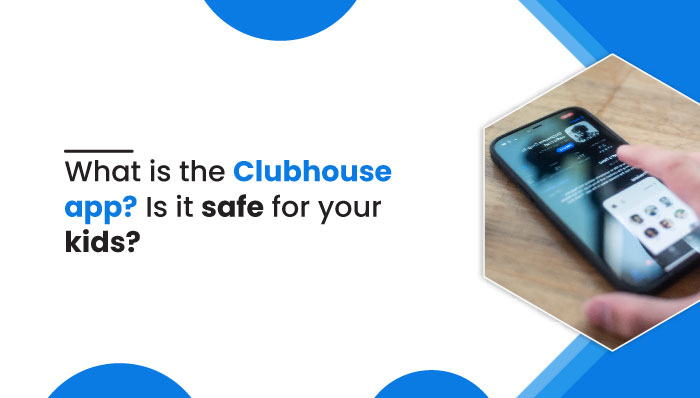 What is Clubhouse App? Is Clubhouse Safe for Your Kids?
Do you know what is clubhouse- is it safe for kids?
The clubhouse is a social media app that lets users communicate in voice chat rooms that contain thousands of people. The rooms can be public or private. Launched in April 2020 by Paul Davison and Rohan, Clubhouse has become a viral app. It has two million users as of February 2021. However, is Clubhouse a safe app?
Continue reading this blog to learn more about the clubhouse app and find out how safe it is for your kids.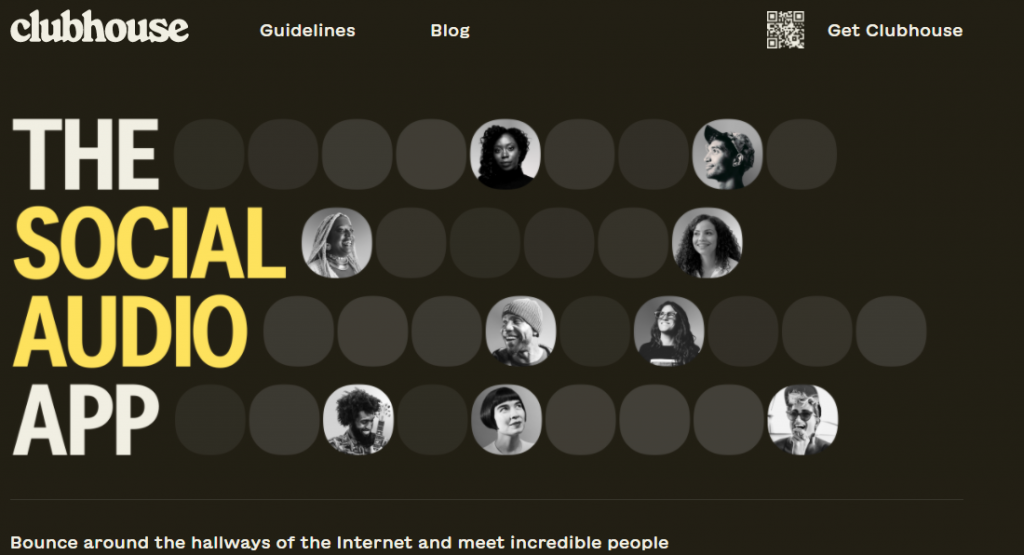 The clubhouse is an audio chat app that is available for both iOS and Android devices. You can enter any public room as a listener, and you can also create rooms by being a moderator. The rooms are of three types: 
Open: This room is open, and anyone can enter the room and listen

Social: This room is available for those who you follow.

Closed: This room is closed and needs the permission of the room's moderator to enter.
How Does Clubhouse Work?
The user can sign up using their phone number. Once signed up, Clubhouse sends a verification code to your cell phone. After logging in, you can join any room you want that is public. You can also connect your Instagram account.
There are thousands of rooms to choose from. The rooms are of various topics. It can be a music-related room, story-telling room, game room, adult room, etc. Moderators host the rooms. You can enter the room and stay as a listener. Also, you can jump up as a speaker to express your ideas. It hence requires permission from the room's moderators.
Features of Clubhouse App
The clubhouse has provided different features for moderators and speakers.
For Moderators
You have more features than the listener as it is your room.
Accept or Reject Speakers:
To speak in the room, you need permission from the room's moderator. If the moderator approves, you are promoted to the speaker panel from the audience panel.
If you feel like some speaker uses abusive words or hateful comments, moderators have a feature to mute or remove that speaker from the room.
The moderators can block the users too. Once blocked, that user won't be able to join the room again. The moderator must unblock them if they want to join the room again.
For Speaker and Listener 
As a speaker or listener, you can follow someone with whom you want to connect later too. You can also block the users who you think are not appropriate to communicate with. 

If you tap the three dots located on the top right of your screen, you can report an incident in real-time. When this action is performed, the temporary, encrypted audio recordings from the room will be kept by Clubhouse for further investigation.
Who uses Clubhouse? 
The clubhouse currently has more than two million users—the celebrities such as Oprah, Elon Musk, Kanye West in between. The clubhouse is full of CEOs and influencers where informal discussion about the industry takes place.
Currently, it is not open to all. Only people over 18 can join the Clubhouse. If the Clubhouse makes it open, kids and youngsters are likely to join.
Age Restriction
The app states the requirement of age 18 to sign up. But, it has no proper parental and privacy settings right now. There isn't an actual age-verification system available. Anyone can enter the app using a fake id and fake their age. 
Advantages and Disadvantages of Clubhouse App
Advantages
Interactivity

: You can join the ongoing rooms or can host rooms for free. It's like a live interview or unfiltered podcast. You can hence interact with people from around the world and can grab ideas and information from others.

Networking

: Chat rooms are of different topics. You can make strong connections with people who have the same interests as you. You can also advertise your business by creating a room. 

Expertise:

Many experts in different fields are using Clubhouse recently; you can get ideas and tips from these experts, which you can use to create value for your work. Celebrities and Influencers are also using Clubhouse. You can be in the same room where people like Elon Musk and Kanye West are present.
Disadvantages
Noisy

: As the app becomes popular, the number of users becomes high. If there are many people in a single room, there is a chance of it being unclear. It is also easy to interact with others if there are fewer people in the room.

Time Wasting

: Clubhouse is addicting. It is fun if you love to hear other people's views and ideas. But if you spend your maximum time on an app, then it's not healthy for you. You should be cautious with your time and avoid investing excessively in an app. 

Lack of Credibility

: You need to choose wisely who you listen to. Many people claim to be experts on things, but they may be fake and can provide you with unnecessary ideas. So, choose the rooms which you think will help you to be creative.
Is Clubhouse Safe for Kids?
Clubhouse is not appropriate for kids as it has a minimum age of 18 years to sign up. Due to not having age verification, kids below 18 are also entering the app. Kids can enter public rooms which are not appropriate for them. 
Potential Risk for Kids
The Clubhouse app will suggest different rooms after you sign in. As the app is over 18, the rooms that the app suggests can hence be inappropriate for the kids. 
There are also many rooms where only adult talks happen. These rooms can be addictive and unhealthy for kids. The conversations happening in the room can give your kids the wrong idea of things. 
Cyberbullying is an underrated subject that no one talks about. As Clubhouse is uncensored, people also use abusive language. It can lead to Cyberbullying, hurting others' feelings, and humiliating others. 
So, when kids enter an inappropriate room, they may be a victim of Cyberbullying. 
There are always bad players in a game. Many scammers and frauds are using Clubhouse now as it has become popular. It has become a place where you can find many people. So, frauds and scammers are using different methods to trick people.
Kids may unintentionally give them personal information, which can harm them.
The clubhouse has become popular among celebrities who host discussions. It is a big deal for kids who want real-life conversations with their favorite celebrity. But, the contents can be unpredictable in these rooms and can be a potential risk for kids.
Voice Recording and Screenshots
The clubhouse has the feature of no recording allowed. The Clubhouse can remove the user if they are found recording the conversations. However, this doesn't stop people from recording. With the use of a third-party app, the conversations are being recorded. 
The app does not have a feature that stops users from taking screenshots. Users can take screenshots of whatever they like. The conversations you do on this app can be leaked. If it is inappropriate, it may also lead to hateful comments and abuse.
How Can We Keep Our Kids Safe in Clubhouse?
We should talk to our kids about online manners and behavior. The way they talk to others online impacts them very much. 

We should tell them about the importance of age restrictions on social media apps and platforms.

Suggesting alternative apps that are designed for kids might help.

Using Parental Control Apps
If you are worried about your child using Clubhouse against the rules and regulations, you can use different parental control apps to keep them safe. These apps are hence developed for parents to monitor the activities their child does on their devices.
There are various parental apps out there in the market. However, mobilespy.io gives you a complete package from limiting the use of apps to monitoring each message that they send and receive on their devices. You can also ban the Clubhouse app if you think it is not appropriate for your child.
To Sum Up
Overall, like other social media, Clubhouse is a place where you connect with others. You can listen and interact with people who can help you to get creative. It can also help your kids to get new information and ideas about things by listening to others.
Since it is an 18+ app, Clubhouse is not suitable and safe for kids. Even if the app has many pros, it also comes up with cons that can guide your kids in the wrong direction. You should keep an eye on your child's actions to be safe.
Read More: Is Kik Safe & Secure?