How To Watch American Entertainment When In Australia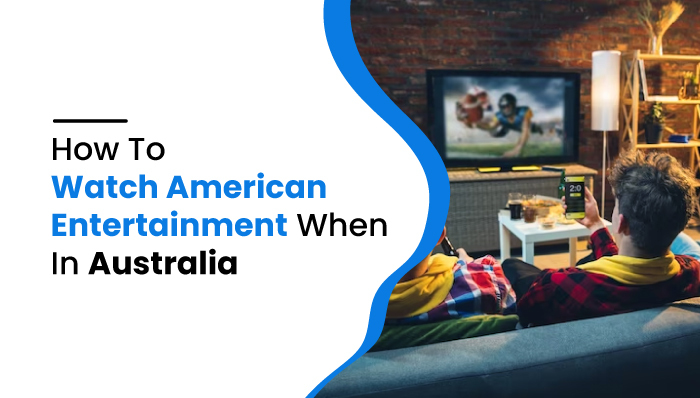 How To Watch American Entertainment When In Australia
Are you living somewhere outside of the States? Do you feel anxious about missing out on all the entertainment from there? Luckily, there are ways to watch your favorite shows and movies even when you're far away. Here is a guide to how to watch American entertainment while in Australia.  With it, you can stay up-to-date with the latest films and television shows without having to worry about missing out on all of the fun back home!
Hide Your IP Address 
Hiding your IP address is a popular technique applied by many Aussies who want to access American entertainment websites that are geographically restricted. This process allows them to access Hulu in Australia along with a lot of other services that they otherwise cannot find. By hiding your IP address, you can trick these websites into believing that you are accessing them from the United States. 
This is done by using a Virtual Private Network (VPN) or a Proxy server, which effectively masks your Australian IP address and replaces it with an American one. Using it allows you to connect to a server located in the United States, which then connects you to the American entertainment website. This makes it impossible for the website to detect your real location, and you can enjoy the content like any American viewer.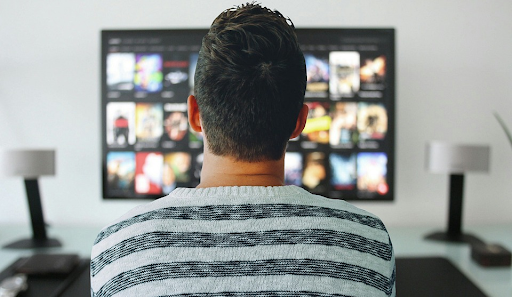 Proxy servers, on the other hand, act as intermediaries between your computer and the internet. They receive your internet requests and send them to the American entertainment website as if they were coming from an American IP address. This allows you to access the website without revealing your real location.
Find Free Websites 
Another one of the most popular methods of finding good entertainment is to find free websites that stream this content. While it's important to tread cautiously and only use reputable sites that won't harm your computer or steal your personal information, there are plenty of legitimate sources out there. 
Search for sites that host content that has been uploaded by users, such as YouTube or Vimeo. While you may encounter lower-quality versions of the latest movies and TV shows, this is a quick and easy way to access popular content for free. There are also sites that specialize in aggregating links to free streaming content from various sources. While these sites can be convenient, they may not always offer the best quality options, and it's important to be cautious about clicking on links that could lead to harmful websites.
Sign Up For Streaming Services
Streaming services offer a wide range of American TV shows and movies that are accessible in Australia. With these subscriptions, you can watch your favorite shows and movies without having to wait for them to be aired on Australian TV channels. Here are the most popular channels:
Amazon Prime Video

Disney+

HBO Max

YouTube 
One of the advantages of using streaming services is the convenience they offer. You can watch your favorite shows and movies at any time and from any location as long as you have an internet connection. Additionally, these services offer a variety of plan options, making them affordable for everyone. 
These services have become popular in recent years due to their huge content library and ease of accessibility. With them, you can not only watch American TV shows and movies but also explore international content from various countries.
Purchase Digital Copies 
If you're an Australian fan of American entertainment, then purchasing digital copies might be the best way to access the latest movies, TV shows, and music from the US. Instead of relying on slow and outdated physical media formats like DVDs or CDs, digital copies offer fast and convenient access to your favorite content.
One way to do this is through online stores like iTunes, Google Play, and Amazon. These platforms allow you to buy movies, TV shows, and music albums directly from your computer or smartphone, and then download or stream them to any device you own. This means you can watch them from anywhere.
Try Cable TV 
Another simple solution for this issue is to try cable TV. It grants access to a wide variety of American channels and programming that may not be available through traditional Australian networks or streaming services.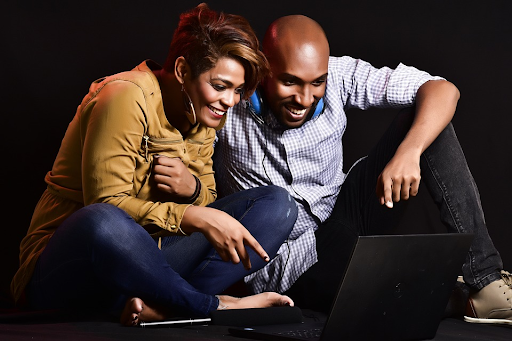 Cable TV providers like Foxtel in Australia offer packages that include popular American channels like HBO, Showtime, and TNT. This means you can watch hit shows like Game of Thrones, Westworld, and The Sopranos without waiting for them to become available on Australian platforms.  In addition to TV shows and movies, cable TV also provides access to live sports events that may not be shown on free-to-air TV.
Finding American entertainment in Australia doesn't have to be a challenge. Whether you choose streaming services, free websites, or cable TV providers like Foxtel, there are plenty of options available for accessing the content you want. With these solutions, you can watch your favorite shows and movies from anywhere with an internet connection. Additionally, by purchasing digital copies through online stores such as iTunes and Google Play, you can access your purchased content whenever it's convenient for you.