Top Free VPN Apps for iPhone and Android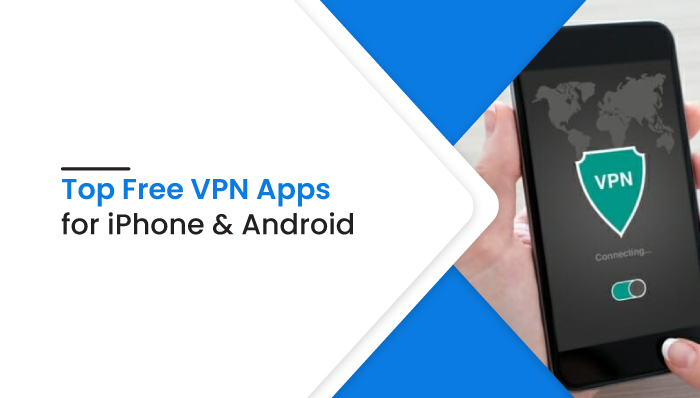 Top Free VPN Apps for iPhone and Android
It's not always a good idea to choose free VPN apps for iPhone and Android devices. Some providers have bad intentions and sell the highest bidder your personal information or your browsing history. That's why we recommend choosing a reputable VPN service that costs a few dollars a month. There are, however, a few reliable VPN providers who offer free plans, but there are several limitations. Nearly all give you a monthly data allowance, and some even select the location for you automatically. A free virtual private network can be a good option for you if that does not bother you.
Free VPN apps for iPhone and Android
Here is a list of the best free VPN apps for iPhone and Android you can get whenever required. Let's dive into the list:
TunnelBear

Kaspersky VPN Secure Connection

Hotspot Shield

Avira Phantom

Hide.me

Speedify 

Windscribe

ProtonVPN.
TunnelBear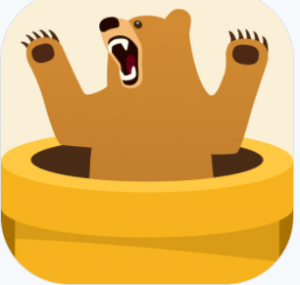 TunnelBear, which McAfee owns, offers 500MB of data per month as a free VPN. It's quite easy to use, and there's no need to sign up with a credit card. There are servers in 23 countries, including the United States, Germany, Australia, India, etc.
TunnelBear has a rigorous no-logging policy for your peace of mind, and while being free, it is not ad-supported. Those who tweet about the provider download the TunnelBear app on their PC or suggest a friend who later signs up for the service get an extra month of free bandwidth. Data that isn't used in one month isn't carried over to the next.
Features of TunnelBear
Insecure public WiFi can be used by hackers to steal passwords and data. TunnelBear blocks these networks to keep you safe.

Internet providers and network owners can see everything you do online which you can prohibit when you use TunnelBear.

There are certain types of content that are only available in certain regions. With TunnelBear, you can change your virtual location to view it from anywhere.
Pricing Plan of TunnelBear
Free:  For up to 500MB
Unlimited: $3.33 per month which includes unlimited secure browsing, customer service and you can content it up to 5 devices.
Teams: $5.75 per user per month which includes all the features of the Unlimited plan plus an account manager and centralized team billing and management.
Kaspersky VPN Secure Connection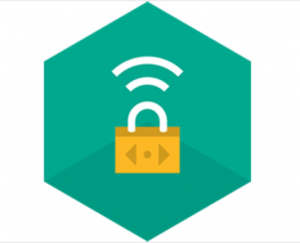 The free VPN from Kaspersky works well, but it has its limits like the rest of the services on this list. It provides 200MB every day or 300MB if the app is linked to a My Kaspersky account, equating to at least 6GB per month. This isn't bad given that it is free, but the service isn't ideal for heavy users. Unfortunately, unlike TunnelBear, there is no way to get more free data. There are various server locations available, but with a free subscription, you won't be able to choose which one to connect to – the service will do so for you. The software is simple to use, allowing you to begin anonymous browsing with only a single swipe.
Features of Kaspersky
With Kaspersky you can:
Avoid being spied on by businesses and governments,
Take steps to prevent cybercriminals from intercepting your data, and
Connect to the fastest servers to access more content worldwide.
Pricing Plan of Kaspersky
Free Plan: It includes 200MB per day and connects to the nearest available server.
Premium Plan: This 2000 IC per year includes five devices, unlimited traffic, optimized Netflix for UK and US and a Kill Switch.
Hotspot Shield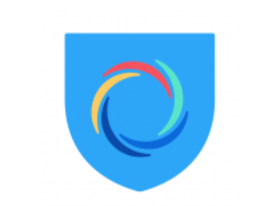 A few factors contribute to Hotspot Shield becoming one of the top free VPN services available. It provides 500MB of data every day, which equates to about 15GB per month. That is insufficient for heavy use, but it is more than most other free virtual private networks offer. Getting started is also quite simple because you don't have to give the supplier your email address or payment card information. Download the app to your device and hit "Connect" to get started. The main disadvantage is that you can't choose which server you want to connect to; instead, the program does it for you. In the Android app, there is also advertising, which is unpleasant.
Features of Hotspot Shield
Enjoy streaming, downloading, and gaming with one of the fastest VPN in the world.

Encryption of military-grade keeps you anonymous.

Get access to more than 115 virtual locations around the world.

One account secures 5 devices, such as laptops, smartphones, and TVs.
Pricing Plan of Hotspot Shield
Basic Plan: It is a free plan that includes secure and private browing.
Premium Plan: $12.99 per month which includes ultra-fast VPN and 3 security apps: spam-call blocker, password manager, and antivirus.
Premium Family Plan: $19.99 per month which includes 5 member accounts and can connect up to 25 devices.
Avira Phantom
The monthly data allowance for Avira's Phantom free VPN service is 500MB, which is less than a few other providers on this list. Unlike some competition, though, the service allows you to connect to any of the 40 locations accessible, rather than automatically selecting one. The registration procedure is simple. To start browsing anonymously, download the app, choose a location, and then turn on the VPN; there's no need to disclose any personal information with the provider. With a few exceptions, the free version includes everything that a premium plan does. There is no kill switch available to disable internet access if the VPN connection stops and you don't receive any technical support.
Features of Avira Phantom
Unblock websites by bypassing censorship and firewall.
Encrypt your browsing activity and website traffic.
Surf the internet anonymously.
Pricing Plan of Avira Phantom
Free plan available for Windows, MAC, Android and iOS.
Monthly Plan: $10 per month.
Annual Plan: $78 per month.
Mobile Plan: $4.99 per month.
Hide.me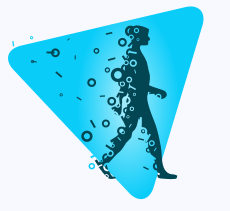 This Android VPN has a monthly data cap of 10GB, which is fairly reasonable. The Netherlands, Canada, Singapore, and the United States are among the five server locations (east and west coast). Hide.me guarantees that it will not track your activity, providing you peace of mind that your information will not be sold to the highest bidder. It's simple to set up and use, and you don't have to reveal your credit card information. All of these factors add together to make it one of the best free VPN services available. There are a few premium options to pick from if you require more data.
Features of Hide.me
Provides gigabit speeds for your downloading, streaming, viewing, and surfing needs.

Rather than logging user data or activities, Hide.me is independently managed and created. No third party has access to your data.

Using Hide.me servers, you won't have to worry about disconnections because it is built to handle millions of connections with ease.
Pricing Plan of Hide.me
A basic free plan.
6-month plan: $6.65 per month
12-month plan: $3 per month plus extra 3 month free
1-month plan: $12.95 per month
Speedify

Speedify gives you 2GB of free bandwidth every month, but you may only use it on one device at a time. It's simple to get started because you don't need an account. All you have to do now is download the app, connect, and you're good to go. You can have the service connect you to the quickest VPN server based on your location, or you can choose your own. There are 37 of them available in nations such as the United States, Japan, Italy, Australia, and others. Speedify, like the other VPNs on this list, claims to have a no-logging policy, which means it gives complete online anonymity. If 2GB per month isn't enough for you, the company also provides unlimited data plans for a fee.
Features of Speedify
Concurrently use multiple internet connections

If you have even one internet connection, Speedify can improve its performance

Using Priority levels, Speedify lets you choose how and when to use your connections, automatically or manually 
Pricing Plan of Speedify
Individuals: $89.99 every year and $14.99 per month.
Families: $135 every year and $22.50 per month.
Teams: $89.99 every year and $14.99 per month.
Windscribe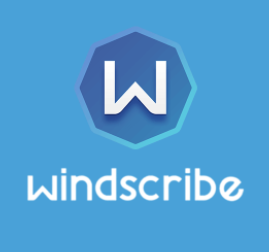 Windscribe is a free VPN that gives you 10GB of data each month. But only if you give the provider your email address. You'll have to go with only 2GB of data each month if you don't. You can choose the server you want to connect to manually. There are 20 servers in ten different countries from which to pick. Split Tunneling, which allows you to choose which apps flow via the VPN, is one of the many fantastic options available. You'll need to upgrade to a premium plan if you like Windscribe but don't like the data constraints.
Features of Windscribe
Has servers in more than 63 different countries and 110 cities.
You can block IPs and ads of your choice on all devices.
Pick free plans with good features if you have a low budget.
Keep your identity safe as identity is not based on IP and timestamp.
Pricing Plan of Windscribe
Monthly Plan: $9 per month.
Yearly Plan: 49$ per year.
ProtonVPN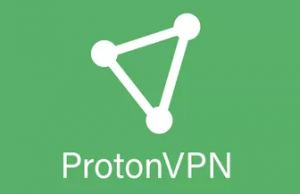 ProtonVPN is the last provider on our best free VPN list, and it stands out because it doesn't have a data cap. You can surf anonymously online for as long as you like on your device, but your speed will suffer, especially when many users are online. The Netherlands, Japan, and the United States are among the three options. The VPN is simple to set up, but you must first create an account. However, after you've signed up, you'll get a free seven-day trial with all features. There are no adverts in the Android app, regardless of whether you're on a free or premium plan.
Features of ProtonVPN
Using Proton VPN, your internet traffic is encrypted through a VPN tunnel, so your information remains secure even when using a public or untrusted Internet connection.

Privacy is important when browsing. ProtonVPN neither logs user's activity nor shares data with third parties. Through its anonymous VPN service, users are free from monitoring.

Internet censorship cannot stop you from accessing websites or content with ProtonVPN.
Pricing Plan of ProtonVPN
Free: The plan includes 1 VPN connection, 24 servers in 3 different countries at a medium speed.
Basic: 4 Euro per month which includes 400+ servers in 40+ countries, 2 VPN connections, and Adblocker.
Plus: 8 Euro per month which includes all the features of ProtonVPN with10 VPN connections, 1500+ servers in 61 different countries, Streaming service support,
Visionary: 24 Euro per month which includes All Plus plan features and a ProtonMail Visionary account.
Conclusion
Although we can't make any assurances, using one of the free VPN apps for iPhone and Android recommended above is probably safe. There are, however, several dubious VPN providers to be avoided at all costs. The reason for this is that certain people will try to take advantage of you in some way. Operating a VPN service is costly, and the operator must make money in some way. So, if it isn't making money from subscription fees, it could be making money through adverts, selling your personal information or browsing history to the highest bidder, or both.