Top 5 Mobile App Design Trends to Watch in 2023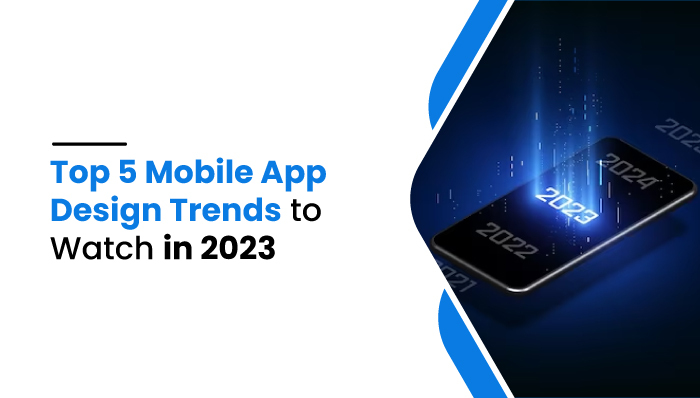 Top 5 Mobile App Design Trends to Watch in 2023
Mobile applications have become commonplace in today's digital age. Mobile app downloads had gone up from 204 billion in 2019 to roughly 255 billion in 2022 while spending on mobile apps had peaked at 68.7 billion dollars in the last quarter of 2022. With this, the Mobile App Design Trends to Watch has increased significantly. It came as no surprise that businesses see this boom as an opportunity to expand sales and earn more. 
While developing an app may seem elementary, ensuring that it yields the desired results can be a challenge, especially if you have poor product design. App design is crucial for the success of mobile applications. Like everything else, digital product designs are constantly evolving to become more creative and user-friendly. Keep yourself up to date by reading below the top five app design trends to watch in 2023. 
Limeup can provide you with expert product designers that guarantee unparalleled UX and UI features. Hire app designers today to help your business contend with competitors and dominate mobile app stores. Here are the Top 5 Mobile App Design Trends to Watch in 2023.
Latest Mobile App Design Trends in 2023
Without further ado, here are the top 5 app design trends you need to look out for in 2023. 
3D Graphics and Animation
Despite being in existence for quite some time, three-dimensional design elements will become more prevalent this year. A combination of 3D graphics and animation can make your app more engaging and aesthetically pleasing. They add volume to your app's interface, making them life-like and authentic. Animated designs also have the ability to transform your flat and plain UI into a more lively and dynamic interface. 
Augmented Reality (AR) and Virtual Reality (VR)
Mobile apps with Augmented Reality and Virtual Reality design will be in demand in 2023. AR consists of an interface of the real world with an overlay of virtual and fictional elements. A good example of this is Pokemon Go. On the other hand, VR is a completely virtual world where users become engrossed in digital content. It usually requires a headset device for an immersive experience.
UGC stands for User-Generated Content like Instagram, Tiktok, Pinterest, and Yelp. It is pretty much self-explanatory based on its name. Rather than being mere spectators, users are given the freedom to share photos, videos, reviews, and other unique digital content. Through UGC, users are invited to become ambassadors of the brand and be part of their community. It builds trust and a better connection between the two, thus allowing UGC to become standard in mobile app design.
Have you experienced messaging a certain brand or business in its chatbox and instantly receiving a response? What you receive is an auto-generated reply run by Artificial Intelligence (AI). AI chatbots work well for customer service and client engagement because it creates an avenue for constant communication between users and the developer. Chatbots will help you better attend to customers' needs and provide them satisfaction. Thus, it is another design trend you need to consider in 2023 when designing an app.
Many product designers will give greater importance to accessibility in designing mobile apps. Accessibility refers to the inclusivity of apps to all people, regardless of their abilities and disabilities. Many countries like the US put a great deal into providing access to apps and digital content for users with temporary or permanent impairments. In fact, they even have a law for this, in the case of the US, the Americans with Disabilities Act. Thus, product and UX designers better watch out for accessible product design elements.
Why Do You Need a Good App Design?
There are many benefits you can enjoy when you create an app with an exceptional design for your business. Increased sales, wider customer reach, better communication, and improved customer service are some reasons you need a mobile app now. A Forbes article provided Slack as an example of a digital product that was able to transcend its competitors through its design.
Whether you're a start-up company or a prominent one in your industry, you need a seamless app design to satisfy users' needs. Users want a mobile app and content that is intuitive, unique, and valuable. If you can meet these requirements, on top of your creative UI design, then you have a better chance of actualizing your business goals.  
Are you looking for professional app designers? Check out Limeup's team of highly experienced designers who are available and ready to help you in your app development.