8 Ad Networks for eCommerce Sites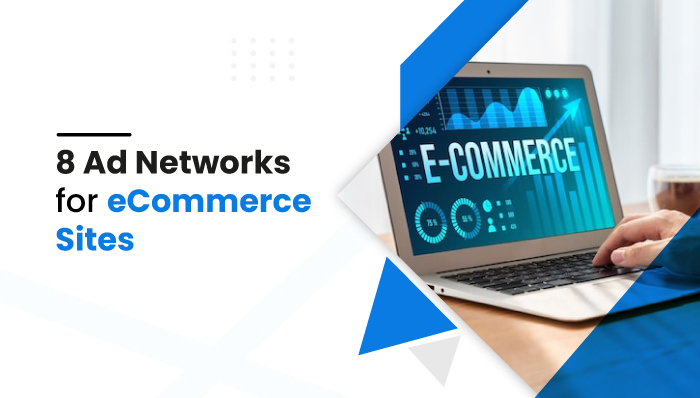 8 Ad Networks for eCommerce Sites
Generating traffic and income to an e-commerce website is sure not an easy thing to do. Most business owners usually have one goal: to make a huge profit from their products. Without marketing, it seems impossible to sell even one product to potential customers. Good marketing means that you have better brand awareness. When people become more aware of your products, that is when things get spicier.
There are so many benefits you may obtain from such a scenario, ultimately the increase in profit. However, the task doesn't come with any easiness in it. Instead, it would be a long, tricky journey you need to take for everyone to know your product.
Using traditional methods is irrelevant, and now is the best time to try using modernization. Nowadays, people market their products more digitally. That means more ads and different marketing formats will be involved.
As one of the top techniques to market your products in the fast-paced modernity, you can also try using PPC advertising. As the system uses PPC (Pay per click), the advertiser has to pay a sum of money every time their ads are clicked by web visitors.
This amount is differed depending on several aspects like the monthly traffic, relevancy, and the quality of the website itself. Yes, in order to market your products better, you have to collaborate with the web owners to display your ads. The thing is, it's not easy to pick one out of many to be the best candidate.  That's the reason why you can use ad networks. As you pay for the clicks of your ads, the publishers, in this case, the web owners, will receive it as their ad revenue. Again, the amount might be different depending on the platform's policy.
Talking about ad networks, there are some platforms that are differed according to their systems. There's PPC, which is pay-per-click, and there's also another one which is pay-per-impression, abbreviated as PPI.
Nowadays, most publishers and advertisers would likely use PPC since it's really effective for both the publishers and advertisers. PPC can generate more traffic when properly placed and optimized. The advertisers also have the ability to pick different types of PPC.
Meanwhile, the publishers may gain profit from the ad revenue they get. So, both parties will be satisfied with this fair and just system.
What is eCommerce Advertising?
As the name implies, this is the advertising technique used to promote certain e-commerce platforms or websites. In this effort to boost sales, advertisers can contact publishers and ask for a partnership. Advertisers will then pay some amount to the publishers for the ad space. It's basically similar to renting an asset, and only it's digital this time.
When working with a certain ad network, you may find several indicators, such as impressions, placement, and also clicks. Impressions show how many people saw your ads. These statistics will be shown in numbers. The higher the number, the more popular the ads are.
As explained above, advertisers will pay the ad placement fee to the publishers. This is the money to rent an ad space on the publishers' website. If the ad inventory has a huge potential to bring even higher traffic, the price can go even higher.
When someone clicks your ads, the data will be shown in the Clicks section. Since most ad networks use the PPC system, the advertisers have to pay the money depending on how many clicks they get.
Now, if you're looking for the best ad networks to optimize your eCommerce sites, below are the eight best choices we'd like to recommend:
Top 8 Ad Networks for eCommerce Sites
1 – CodeFuel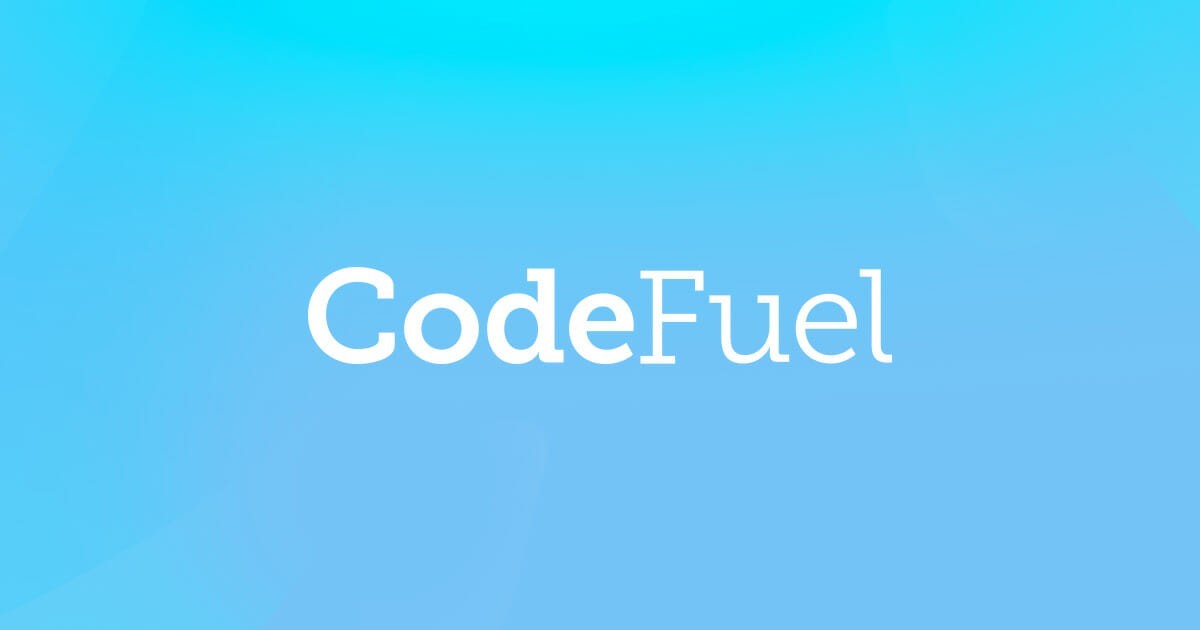 We want to start the list by mentioning CodeFuel, a notable ad network that has been around since 2014. Its great reputation as an ad network surely brings attention from many. The platform has a great value for money anyone may obtain and offer multiple monetization methods that can be maximized to reach even higher profits than before.
CodeFuel has skillful teams that will help you in dealing with ads, including ad inventory and ad optimization for the publishers. By looking at the statistics now, CodeFuel has already collaborated with more than thousands of publishers and advertisers around the world. So, with more than enough experience, CodeFuel will take your hand to reach your success.
Main Features
Website, extension, and other digital assets monetization
Comprehensive searching
Mediation for search
Monetization for apps.
Pros
The results are fast and effective
All the processes are streamlined
Has great value for the money
Offers dashboard to easily monitor and adjust anything
Has multiple monetization methods
Wide integration with lots of publishers
The customer service is great and really responsive
Cons
Doesn't have comprehensive analytics
Has high requirements to be fulfilled
What They Said About It
Most of the reviews are positive, and they mention the points we've explained above. However, the huge traffic requirement might be challenging for most publishers to fulfill.
2 – Google Ads
The next option we have here is Google Ads, probably the most notable one on the list. Google has been around for God knows how many years, and Google Ads has been one of its most used products.
Google Ads may give advertisers a lot of options and customization for the ads. Both publishers and advertisers are also given a specific tab that contains a lot of tools to be used. And thanks to their long experience in the business, as a beginner, you can also learn a lot from them.
There's the AdWords Program for the advertisers, usable to set the budget for advertisement. Google Ads is highly focused on the keywords; they even prepare the tools to monitor what're the keywords on the trend. And yes, you can also use this feature for free.
Main Features
Displays detailed information on the keywords
Google Display Network will display your ads on popular sites
Auction insights are displayed as well
Various bidding systems
Pros
Since Google has acted as the source of information for so long, with 1 billion searches every month, you may gain a huge reach.
Has a return of investment 2:1, which is great
The pay rate is considered affordable, and smaller publishers may have a chance to monetize their assets.
Integration is very simple.
Cons
Customer service is limited
The learning curve is high
You have to follow some rules that tend to be strict at all times
The competition is fiercer
What They Said About It
Most reviews said that they are satisfied with the results when using Google Ads. Although the chance to gain higher revenue is considerably good, the competition makes it harder.
3 – Facebook Ads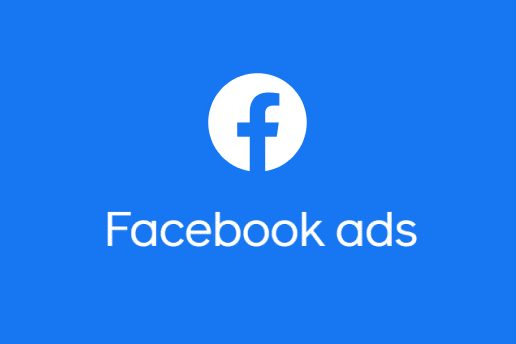 The next one on the list is Facebook Ads. Facebook has been around to be one of the most visited social media platforms for so long. But now, with Facebook Ads, the platform may once again have relevancy.
Facebook Ads doesn't focus on the keywords. Instead, it puts its own duces on the likes and interests of the visitors, which is basically more user-oriented. And that makes it a bit different from the rest of the PPCs in the market.
The ads coming from this platform are hard to block, and that's probably the reason why there are so many people who use it for marketing their products. Even when the reader uses an ad-block plugin, the Facebook Ads can still run as expectedly.
However, this platform might not be a good idea for advertisers who wish to get a huge level of return on investment, and the reason is simple. The ads or sponsored posts will be merged into the news feeds of the visitors, making them harder to block. However, most people dislike the news feed and tend to avoid them.
So, although there's still a chance that the ads would bring more traffic, it could be harder to gain. And since Facebook has acquired Instagram, you can also use the ads on the newest platform as well. By doing this, you'll have a higher rate of PPC coming from both platforms.
Main Features
Integration with the third party
There's the creative hub
Insights of the audience are offered
Budget optimization
Ads scheduling
Publishers list management
Automation of the rules
Targetting based on location
Pros
Has a wide user base around the world
Great platform to find the most specific market
Targeting is excellent
Budget tracking is clear and simple
Customer engagement can be increased
Cons
Expensive
Takes time to master
What They Said About It
Even today, people still consider Facebook Ads to be one of the best ad networks to work with. However, they also complained that the price became higher due to the competition that grew fiercer.
4 – LinkedIn Ads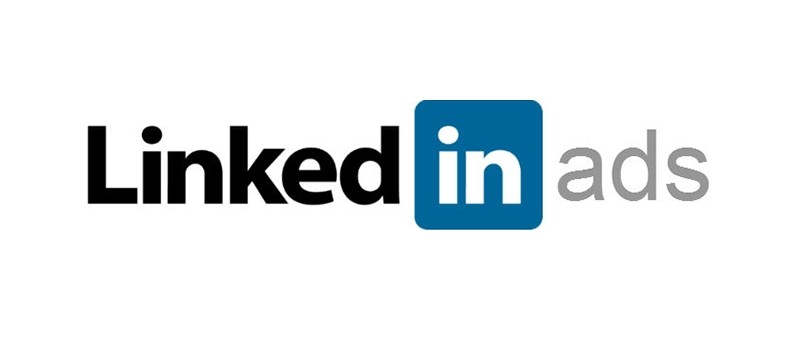 LinkedIn is the site that's mostly used to promote yourself as a person to potential companies or brands. Usually, people put their academic information on this site. In the hands of a good marketer, this platform could be an excellent way to increase revenue.
As you may know already, the platform allows users to create connections with others. With 600 million users it has, it's actually easy to be connected with each other. You may also have the opportunity to make them become loyal customers by using LinkedIn Ads.
The platform has a targeting system that will work on the potential audience depending on several factors, including job, function, and also industry. So if you want to look for a more professional market, this platform is a great deal.
Advertisers can spread their ads through mail messages or sponsored posts. They can also set the budget for the campaigns. Thus, the payment is more flexible.
Main Features
Sponsored posts for the ads
Text ads
Messages ads
Display ads
Pros
The advertisers may have a great chance to increase traffic by reaching the professionals or decision-makers within the companies more directly.
The targeting allows searching for specific markets depending on several aspects mentioned above.
Cons
It might be hard to use since it's easy to duplicate campaigns since they use the bulk editing system
The tools are limited
The platform is not that popular with most e-commerce sites since it's more likely to be connected with B2B campaigns.
What They Said About It
It is true that the platform might be suitable for looking at specific niches. However, since it's not that popular with most-e-commerce sites, it might be harder to drive traffic to your e-commerce platform.
5 – Youtube Ads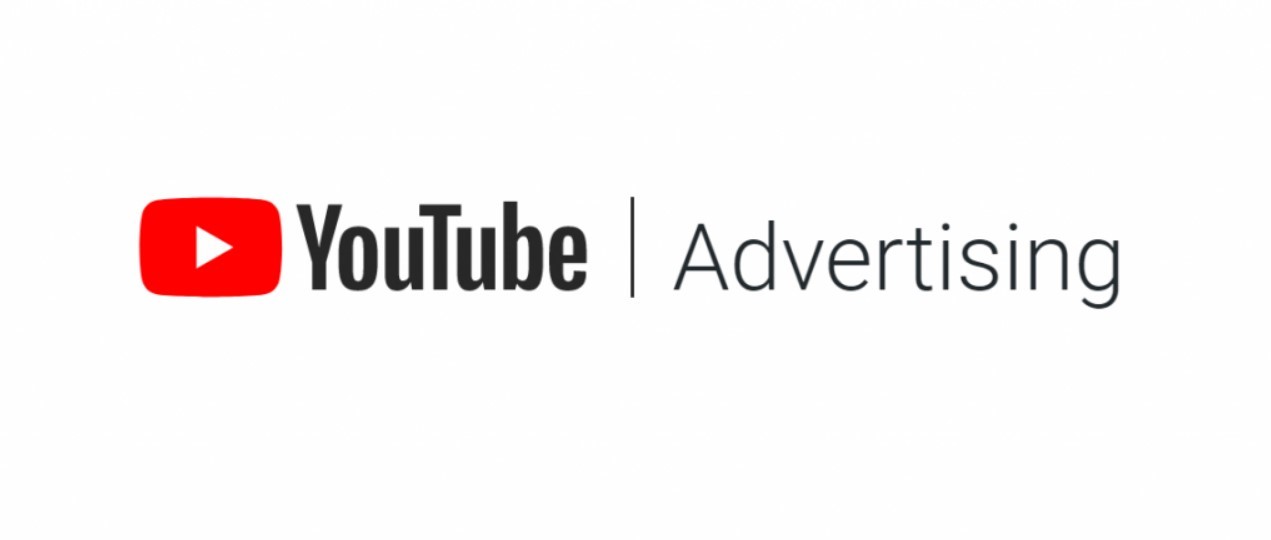 The next one on the list is Youtube Ads. You probably know that Youtube is the biggest video-sharing platform ever. More than a billion users watch Youtuber every day. During the day, the average duration is around an hour. Now with more content having longer durations, it's also possible to put more ads.
As most people are now using Youtube as their main entertainment source, generating traffic from this platform wouldn't be as hard. You may have a chance to gain traffic from users who commented or subscribed to the channels that are relevant to your niche. That way, you can always have potential audiences with the same interest.
What's more important is the fact that you can also use targeting options by Google Ads as well. There's also the Display network available. As for the payment, you will have to pay each time a user sees your ads. If they skip the ads, you won't receive anything.
Main Features
Skippable ads
Non-skippable ads
Ads for video discovery
Banner ads
Overlay ads
Specific audience targetting
Pros
Excellent targeting functionalities
Access to more diverse audiences
Higher rate of audience engagement
Cons
It can be too expensive
Ads might be a little too intrusive
What They Said About It
The general consensus for Youtube Ads is good. However, some users complained that the ad fee was expensive.
6 – Microsoft Ads
Microsoft Ads is a platform offered by Microsoft as a replacement for Bing Ads. The word "Microsoft" could be more selling compared to Bing, which is the direct competitor of Chrome. As an advertiser, you can also make use of Microsoft Ads to have better brand awareness in marketing your products.
Microsoft Ads is definitely a great option since it has five billion monthly searches per month. With more searches, there's a higher probability of getting higher traffic as well. With a market share of over 30%, it's safe to say the platform is one of the giants in the industry.
The ads displayed from the platform will be located on the upper and lower side of the page, which won't be too intrusive for most websites. Advertisers also have access to the auction, which determines which ads will likely appear on the SERPs. You only pay when someone clicks your ads.
Main Features
Campaign import
Local and global advertising
Targetting based on location
Great details and analytics
Campaign tracking tool
Keywords evaluation
Microsoft Merchant Center to create product catalogs.
Pros
The amount of competition is less
Access to a wide variety of audiences all around the world
Access to audiences on different platforms, such as Yahoo.
Cons
Too simplistic
The reporting is not as detailed as the other platforms mentioned above
The search volume on the platform is lower compared to the competitors.
What They Said About It
As a giant brand that has been around for so many years, Microsoft has proven itself to be a great partner for both publishers and advertisers. However, some users felt disappointed knowing that the search volume was lesser.
7 – Taboola

On the number seven, there's Taboola. Taboola is a platform that can deliver premium and exclusive content to the audience. Through innovative captions and descriptions, the platform promises to deliver higher online revenue. The traffic is minimal, even for the websites.
Main Features
Detail analytics and documenting
Management for the ads
Native ads
Sponsored posts
Option to retarget the ads
Pros
Doesn't apply a fee for the setup process
User-friendly
Low requirements
Has a wide reach to increase brand knowledge
Campaign and ads tracking
Cons
Performance is lacking
Doesn't have a free trial
Only offers one method of payment
What They Said About It
Since the requirements are low, many publishers use this opportunity to monetize their assets, although the payment isn't as high as the others. Limited payment method makes it hard for most people.
8 – Media.net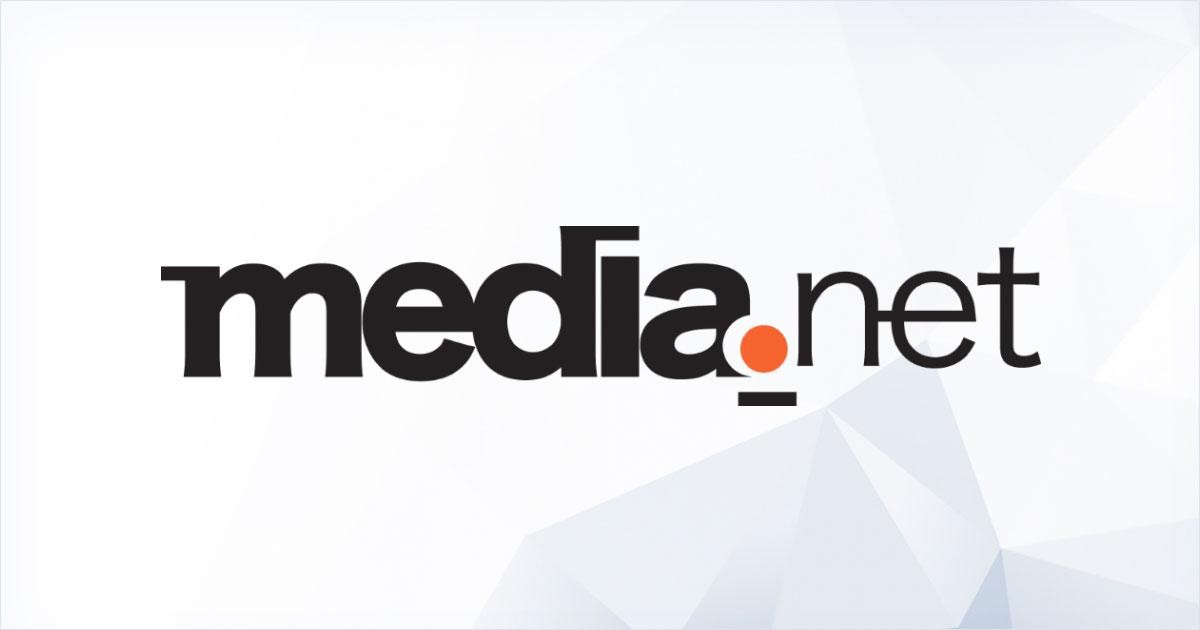 Last but not least, we have Media.net as one of our recommendations. If you want to target the audience in bigger countries, like Canada, UK, or the US, then it's a suitable platform to use. Bloggers, even the smaller ones, can actually benefit from this platform as long as they get traffic from those countries.
Similar to Google Ads, Media.net will also try to combine the effectiveness of keyword research with the display ads. With the combined method, you may get higher traffic and thus boost your online revenue.
Main Features
Mobile-friendly
Matching native ads
Media suite
Contextual ads
Pros
It's free to join the program at anytime
Massive traffic from Bing and Yahoo users
Improved CTR thanks to the native ads
Excellent customer service.
Cons
Ads can be intrusive since users have to always click them twice
Updates are not recorded in real-time
Traffic coming not from the countries mentioned will have low CPC.
What They Said About It
Most beginner publishers would love to use the platform for monetization. However, people mentioned that it was hard to even have proper revenue because their traffic came from low CPC countries.
Conclusion
And that's the eight best ad networks for your e-Commerce sites. Hopefully, you might find the best one that may suit you in terms of value, money, and performance. As a recommendation, we'd like to pick CodeFuel as the platform is able to offer a great way of monetization and a good balance between reach and value so you can maximize your online revenue and brand awareness more effectively.