LGBTQ Youth at Greater Risk for Online Bullying

LGBTQ Youth at Greater Risk for Online Bullying
Many people who spend their time on different social media networks and other internet platforms are victims of online bullying. Those who haven't been victims of cyberbullying have almost certainly seen or engaged in it at some stage. Teens may find it difficult to doubt or embrace their sexual orientation, particularly when combined with adolescence's other stresses.  The risk is greater for LGBTQ youth for online bullying. Bullying increases teen depression, suicidal ideation, substance and alcohol abuse, risky sexual activity, and affects academics.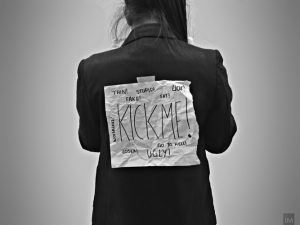 Youth who are lesbian, gay, bisexual, transgender, or questioning (LGBTQ) are more likely to be harassed. Although most young people today spend at least some of their time online, parents may be unaware that LGBTQ youth spend much more time online than their peers. There are many explanations for this.
While online bullying is a significant problem, the internet has several advantages for LGBTQ youth. They will engage with like-minded people they would not otherwise encounter in their local community. Online connections may provide knowledge, guidance, and companionship that they may not have access to in their daily lives. Many of our LGBTQ youth do not feel accepted at home or school, so the online world may become a refuge for them. As a result, disconnecting from cyberspace as a solution to online bullying is not a choice.
LGBTQ harassment rate statistics 
Research from "The Trevor Project" encounter that LGBTQ youth experience bullying and coercion both physically and online. Research shows that 52% of LGBTQ adults enlisted in high school and middle were the victims of online and face-to-face bullying last year. The same survey found that 29% of middle school students attempt to commit suicide than 12 percent who didn't experience harassment and bullying. These types of harassment and bullying pull down self-esteem, which can be the reason for depression. It is found that the person who was bullied both online and in-person was more likely to have lower grades and a higher level of depression compared to those who were bullied only in person or only online.
Harassing is not okay, neither in person nor digitally. Those who bullied the LQBTQ youth will be punished if the victims report the cases against them. No wonder there are an abundant number of other awesome people who support LGBTQ youth. Also, you can deny the fact that LGBTQ youth are at greater risk for online bullying.
Negative Effects Of Online Bullying On LGBTQ Youths 
Parents do not know that LGBTQ youths who are at greater risk of online bullying face various dangers. They are more likely to experiment with drugs and alcohol to escape their issues. They are more likely to hurt themselves and try to commit suicide. Failure to protect LGBTQ children from online bullying will place them in grave danger.
Bullying and harassment may hurt the development and mental health of LGBTQ youths, resulting in symptoms such as severe anxiety and depression, relationship issues, low self-esteem, drug abuse, and suicidal ideation. Students having such symptoms are more likely to be physically abused than other children and teens.

Students who have witnessed anti-gay violence are four times more likely to be threatened with or wounded by a weapon than non-harassed youth.

Most LGBTQ students missed school due to safety issues, and they are three times more likely to drop out.

LGBTQ youths are often at risk of not having the assistance they need when harassed and had to cope with their situation.

LGBTQ youths are more likely to involve themselves in suicidal activities.  
Read More: How can parents help to prevent teens from suicide?
What Kind of Bullying LGBTQ Youths Has To Face
Following are some examples of cyberbullying LGBTQ youths have to face in day to day life: 
Pornography featuring children

Sending sexually explicit photos and messages through media

Making a video or photograph of an individual in an area where privacy is required

Stalking and violent threats

Hate crimes and harassment
How Do Parents Assist LGBTQ Youth Who Are Cyberbullied?
Though the risk is greater for online bullying, LGBTQ youth are less likely to report to their parents. However, if you believe or discover that someone is bullying your child online, here are some steps you can take to assist them.
Providing assistance and communicating with your child may help.
It might seem simple, but the best way to help your child is to provide personal support and talk them through their problems. The most important problem you can resolve is ensuring that they recognize that cyberbullying is not their fault.
Many children will avoid addressing their online problems with family members. Particularly if they haven't yet come out or if they have a strained relationship. For example, due to opposing beliefs. If they don't feel comfortable approaching you, recommend someone else they should speak to, such as friends, family members, teachers, or coaches.
You have to think twice about limiting internet access.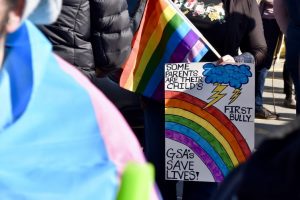 If you discover that someone is harassing your child online, your first instinct will limit or even prohibit access to the internet. It seems obvious that restricting your child's exposure to social media sites and online forums would help to shield them from bullying.
Although this makes sense, it isn't always the best choice. The online world can provide many positive experiences for all children and teenagers, especially LGBTQ youth. Some people can discover that they can be themselves online in ways they cannot offline. Many people develop friendships with people from all over the world that they would never have met otherwise.
Individuals and associations may provide guidance and camaraderie, assisting LGBTQ youth in navigating some challenging waters. Missing out on what friends are up to online can push your child further out of the mainstream and make them a more vulnerable target for bullying. Furthermore, cyberbullying can continue even if they are not present. Users can also post content that may have an indirect effect on their children.
Instead of limiting usage, it is preferable to assist them in using different online channels so that they can still access the help they need while still shielding themselves from bullying. However, they must recognize that breaking from connected devices is appropriate and restricting time spent on specific applications.
Read more: How to protect kids from cyberbullying and harassment?
Speak about how they can stay safe when using the internet.
Nowadays, the Internet has exposed Children to a lot more of the world than in previous decades. The concern is that children and youth have not improved naturally. Although they are allowed much leeway regarding social media and other online channels, this does not mean they are prepared for this level of responsibility.
As previously stated, limiting use might not be the best way to help your boy. Instead, here are several ways you can assist them in remaining healthy online:
Assist them in using online resources anonymously:
Using websites and forums anonymously is one of the best ways to have an online presence. Please keep in mind that this is to help with protection, and you should not interpret it as advice for your child to conceal their sexual orientation or gender identity.
Change the privacy settings of different platforms:
Similarly, it is important to change privacy settings across all platforms. You may use these to limit who sees your public posts and block those people from contacting you. You should completely block some users who can create a disturbing environment.
Discuss the long-term sustainability of online content:
While people can remove comments, photos, and videos, they can also save them as long as they are accessible to the public. Bullies can then share this material in whatever way they choose, even though your child prefers that it stay private.
Clarify the concept of stranger risk:
We talk to young children about strangers, such as people they encounter on the street, but older children and teens need similar lessons about strangers online. People are not always who they pretend to be, and many dubious online characters are waiting to prey on vulnerable youth for several sinister purposes.
Encourage the education of others:
Children take their parents and people around them as role models and mimic them, so it is up to society to shift attitudes toward the LGBTQ community. If you are comfortable doing so, changing the way you handle the LGBTQ community is an excellent way to support your child.
Does Parental Control And Monitoring Helps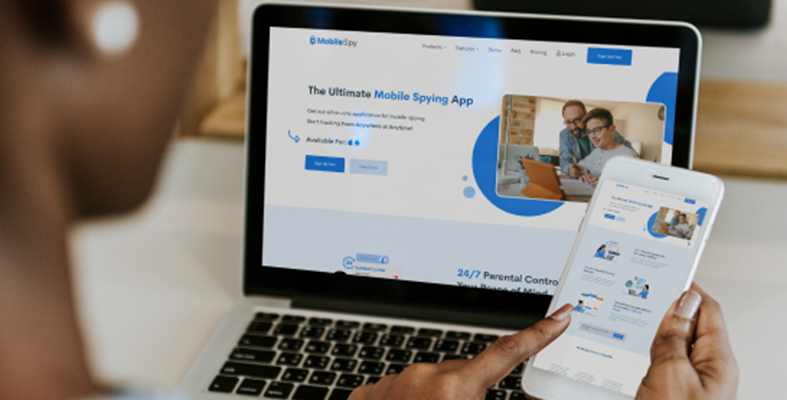 A surveillance service will go a long way toward keeping your teen secure. You'll be able to see what websites your teen visits, who contact them, and what they say if you use the best parental control apps. You will also be able to see what your teen says and sends via text and instant message.
It means you'll be able to see if your teen is visiting places or using applications that you think are dangerous. If your teen is talking to their peers about self-harm, suicide, or alcohol and drug use, you will be notified and will be able to help.
It does not imply that you would spy on your adolescent. There is no need to read what your adolescent says. They are entitled to privacy, and a lack of it can make teens feel insecure. However, you can track your teen's behavior and communications, or set up alerts for certain terms, phrases, or searches that could be red flags. 
It is possible to grant your teenager privacy while still keeping an eye out for potential signs of an issue that requires parental intervention. You will use the knowledge to keep a closer eye on your teen, have necessary discussions, teach them how to defend themselves, and ask for help when necessary.
Final Thoughts 
 The LGBTQ youth are at greater risk for online bullying. Parents and educators must understand that children will come out when ready for sexuality and gender identity. They are more likely to prepare themselves if they are at ease. 
Caring adults must build an environment of affection, support, and empathy for all children so that they feel as secure as possible, regardless of their sexual and gender identities or willingness to address them. Educating all youth on being respectful allies goes a long way toward making everyone feel at ease and welcome.