IOS Business Apps for iPhone in 2023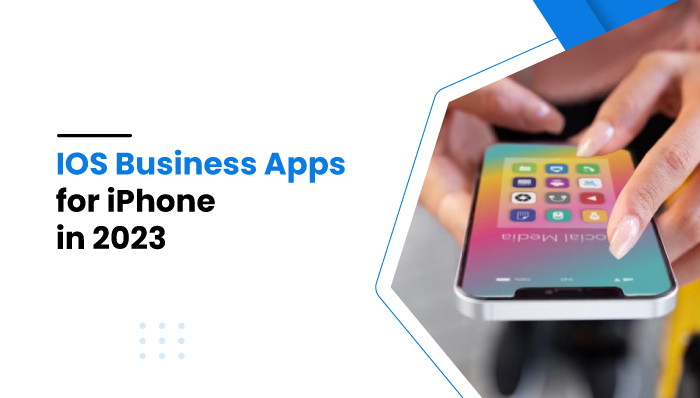 IOS Business Apps for iPhone in 2023
The iPad has become an essential tool for professionals due to its portability and versatility. If you're seeking the top productivity apps for iPad, you've come to the right place. This blog delves into the finest productivity software tailored for the iPhone. These apps will revolutionize your iPhone into a haven for productivity. So here are the list of IOS Business Apps for iPhone in 2023.
Best IOS Business Apps for iPhone
#1 Salesforce
You can make full use of the service's CRM data tools, communication tool Chatter, diary organization, and business process features right from your iPhone or iPad. Stay updated with account updates on the go, join conference calls, access your sales actions through the publisher, log calls, create and update opportunities, as well as complete sales tasks.
#2 Grammarly
Grammarly is an all-inclusive application that serves as a comprehensive writing assistant. It offers tailored advice based on the specific writing genre. For instance, you can customize it to suit the requirements of a formal dissertation with its highly formal style or adapt it to a blog post, where brevity and informal language are preferable. This writer's tool not only provides recommendations for improving style but also offers grammar and spelling corrections.
#3 Fax From iPhone
With the fax app, you can send documents securely to any landline or digital fax machine. The ability to fax by iPhone means you no longer need a landline fax. This is one of the work efficiency apps that took up entire equipment in the office. Besides the fact that you can fax online, you can also scan physical documents and edit them right inside the application. Plus there is a system for managing, archiving, and protecting files.
#4 IFTTT
IFTTT, pronounced as "gift," is a website and mobile app allowing users to craft personalized automation between online services and devices. Unlike Apple Shortcuts (mentioned below), IFTTT has been around longer and supports a wider range of apps, beyond just iPhones. For instance, you can set it up to automatically save any photo you're tagged in on Facebook to your Dropbox. Creating these commands is fairly simple, but if you prefer, you can also explore the shared automation from the community and easily make them your own.
#5 Hot Schedules
HotSchedules is fully committed to the effective management of schedules and shifts between managers and employees. It not only empowers managers to effortlessly set shifts but also enables employees to seamlessly swap shifts with one another.
By utilizing HotSchedules, managers can experience significant time savings. They only need to publish the shift pattern, which allows workers seeking extra hours to claim additional shifts as needed. Simultaneously, employees who require reduced hours in a particular week can easily accommodate their preferences.
HotSchedules grants managers the ability to monitor everything to their desired extent, ensuring that assigned shifts can be held or swapped as necessary. Moreover, HotSchedules proves to be an invaluable app for employees, assisting them in effectively managing their work-life balance. Although not an obvious addition to this list, HotSchedules is undoubtedly worth considering for businesses with multiple employees.
#6 Rev
Rev is the ultimate transcription service, standing out for multiple reasons. It executes with near perfection, boasting user-friendly software and a wide range of options to cater to every requirement. With Rev, you have the freedom to opt for either AI or human-generated transcriptions, and the turnaround time is impressively swift from audio submission to receiving a typed transcript. Additionally, it offers exceptional collaborative web space for team projects. Rev's à la carte services, subscription plans, mobile app choices, and unlimited Zoom meeting transcriptions cater to various professional needs.
#7 Notion
Notion stands out as a leading digital planner. This versatile productivity app seamlessly merges note-taking, task management, and database organization. With Notion, users have the freedom to create and customize a wide array of content, collaborate effortlessly, and integrate data from various sources. It also provides an extensive collection of templates for diverse use cases while supporting seamless integration with external services.
#8 Ask AI
Looking for a tool that writes on your behalf? Then you should check out the Ask AI app. This incredible platform, powered by ChatGPT, generates content based on your instructions. So, if you struggle with expressing thoughts or finding inspiration, Ask AI is the perfect solution. With its conversational tone and personalized recommendations, Ask AI allows you to discuss any topic.
Blessed with powerful AI technology, this efficient writing assistant handles all your needs. It aids in idea generation, outline creation, and complete content writing. Simply ask questions and get instant answers from Ask AI. Whether you need help with a poem, an email, mathematics code, blogs, articles, or even homework, Ask AI will assist you in completing them quickly.
Conclusion
We have enough mobile work apps that will allow you to become more efficient and productive. Of course, this is not everything that the market has to offer, but here are the most prominent and useful applications for the iPhone. Reduce the amount of time spent on routine, and delegate these worries to your iPhone.