How to Setup Parental Control on Samsung Tablet?

How to Setup Parental Control on Samsung Tablet?
Thinking about what parental controls are and ways to spy on Samsung Tablet? Parental Control Software refers to those tools and techniques in software that helps parents to take control over their children's internet use to protect their children from accessing un-relevant content on the internet. There are so many web applications that feature parental controls to limit giving digital freedom to children. 
Mobiles, laptops, tablets, etc., are the devices we provide to children to learn education, communicate with friends and family, everything online. But the internet world has the dark side too, in which parents don't want their children to engage with. So, the main motive of applying parental control is to protect children online.
Why is Parental Control Software Important?
Having parental control software is important. Here are some reasons why parental control software is important:
Control over kid's devices: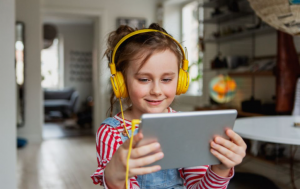 Having parental control allows you to monitor your kid's devices' social media accounts, inboxes, emails, and other mobile functions. Now, you have control over your kid's devices, and it will be helpful when there is some un-relevant conversation or behavior. Basically, as a parent, you can do your responsibilities while your kids are engaged in learning online or make friends online. 
The term 'search engine' allows you to find any content you like to read, watch and listen to these days very easily. That means kids can even learn bad things intentionally or unintentionally. So, to prevent kids from such things, we used parental control to set up a child-friendly search engine. We can use Google Safe Search, which helps to block adult content by using parental controls.
Since the kids are more engaged with their devices, it might hamper kids in a bad way, such as; lack of physical activities, laziness, poor eyesight, etc. So, parental control takes part in setting screen time limits to avoid the excessive use of devices.
Cyberbullying refers to the act of targeting another person to harass & threaten them through the internet. Cyberbullying can easily damage the kids or even adults mentally & they can't even hesitate to attempt suicide sometimes. So, parental control allows parents to control their kid's devices so parents can check wisely, and if they find anything wrong, they can block the bully or stop their children from bullying.
Develop good Cyber Safety habits:
Kids might get involved unintentionally in risky online threats while learning new things by giving much more information than necessary. That is what a cybercriminal is looking for to attack someone with poor cyber behavior. But parental control helps to restrict those things. If we use parental control from the beginning, it could be a great practice to develop good cyber safety habits.
Kids might love to make new friends on Facebook, Instagram, or any other social media profile. So, there is a high chance that they might catch up with strangers, scammers, frauds, etc. The conversation with those people might make our kids feel unsafe or uncomfortable. Sometimes the children can be sexually abused. To avoid and avoid those problems, we can use parental control and handle our kid's social media profiles.
Protect Online Reputation:
Kids are innocent. Engaging too much with social media, they might sometimes share silly posts or photos which might be unnoticeable. But while a college or university is searching for a good candidate, they research those students in their social media profile. And if they found something silly in your kid profiles, it might hamper your kid's reputation. So, to protect our kid's online reputation, we can use parental control to control their social media profile and restrict those un-relevant content. 
Block Features of some Application:
There are so many applications or games which allow us to purchase their premium features, or sometimes we need to buy whole apps. We don't want our kids to use a credit card connected to a bank account. Unknowingly, they might spend many amounts. But parental control helps us to block certain features of apps or games that the kids can't access.
While using the internet excessively, it has a high chance that your kids engaging with online pornography might be unintentional. To avoid such things for our kids, we can use parental control to put restrictions on the search engine or use safe search to ensure that our kids are not engaging with pornography.
Setup Spy App on Samsung Tablet
We can use a spying application to use parental control features. For example, we have a MobileSpy app that can be installed on Samsung tablets to spy on Samsung Tablet.
Why set up MobileSpy?
MobileSpy is one of the best apps for parental control because of its following features:
Calls and Contracts Tracking:
We can easily track every incoming and outgoing track of our kids using MobileSpy along with duration, timestamp, and caller details.
Web and Social Media Monitoring: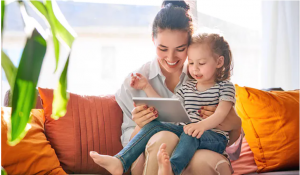 MobileSpy helps us control our kid's social media activities like Facebook, Instagram, WhatsApp, and web browsing history.
Tracking Devices Location:
MobileSpy helps us to track the live location of our kids and also provides us with GPS history. So, you can keep an eye on your children if they are not with you.
MobileSpy helps us set up Profanity Alert, Virtual Geographic Border, Contact Alerts, and so on. MobileSpy alerts you if banned or disallowed areas are entered.
Monitoring SMS, Chats & Email:
MobileSpy helps to remove inappropriate messages from your devices. Even MobileSpy allows tracking & recording of every sent or received message.
Controlling Photo & Video:
MobileSpy gives you access to all the photos and videos of the kids' devices. So, you can select which one is appropriate or which one is not.
Steps to Setup MobileSpy's Spy App on Samsung Tablet
You can easily set up MobileSpy on Samsung tablet, but you need to follow some steps given below:
Sign Up for free:
First and first, you have to create your MobileSpy account. To create a MobileSpy account, you can sign up for free on mobilespy.io websites. After creating an account, you are ready to go further & get the message congratulations.
Select Packages:
You have three options to select: Free, Basic & Premium, and you can choose the best option for you.
If you select the free option, you don't need to pay any amount, but you get to access a few features like monitor calls, monitor contacts & monitor SMS.
If you go for the basic plan, you have to pay 5.83$/month, and you get every feature of the free package and extra features like application monitoring, customer support, etc.
The premium package is a little more expensive than the basic package. You have to pay 8.33$/month, but it gives you every feature of the basic package along with premium features like export data, social media monitoring, screenshots, etc.
Install MobileSpy App on Targeted Devices: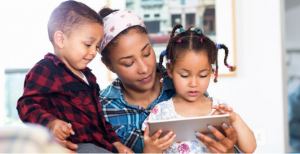 After selecting the package, you can now install the MobileSpy app using QR codes, or simply, you can download it through a given link & password. You need to set the MobileSpy on the device that you want to spy on.
Allow Notification Access to the app:
Then you need to open the install app and grant the notification access to the app. After that, you can activate the device admin app to perform activities like: change the lock screen & locking the screen.
Grant Usage Access:
We have to permit the user access to allow the app to track what other apps you're using and how often.
Enter your child name & allow the app to run in the background:
After that, you can go to further steps.
Allow display over other apps:
It would help if you allowed display over other apps to allow this app on the top of another app that you are using.
Enter Login Credentials:
You need to enter your email & password for login credentials.
Allow wifi to access contacts, location, media & files in your devices & manage phone calls, SMS & logs:
It would be best if you allowed everything to have control over it.
Provide Accessibility permissions:
By default, the accessibility service is always off. So, we need to provide accessibility permissions on MobileSpy.
Click on the 'Fetch Gmail' and add the Gmail:
You need to choose Gmail or add Gmail.
Turn on GPS/Location:
You can turn on the location of the targeted device.
Hide Application:
You can hide the application by clicking 'Hide Application'.
Start Spying:
After successfully installing MobileSpy on the device, you can finally start spying on every activity. You can start tracking the device from web.mobilespy.io. Now, you have control over your kids' online behaviors.
Conclusion
MobileSpy is one of the best apps right now for spying. It's not easy to keep children safe online, but MobileSpy helps keep an eye on them 24/7 and safe from online environments. MobileSpy is easy to use as well. So, MobileSpy is the best option for parental controls and spying on your kids 24/7, even if you are not together with your kids. Spy your kid's Samsung Tablet and keep them safe online.