How to not Fall Victim to Mobile Cyberattacks: Top Safety Measures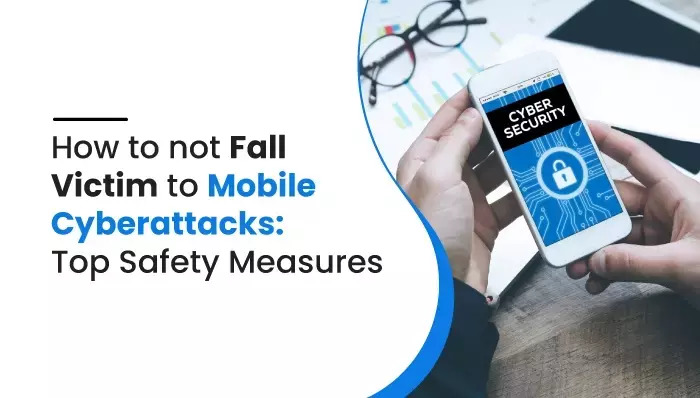 How to not Fall Victim to Mobile Cyberattacks: Top Safety Measures
These days mobile cyberattacks are becoming more rampant. These attacks can happen on your smartphones and tablets, with the objective of gaining access to your private information. Although mobile malware is not as widespread compared to computer malware, however, it is continually growing. One of the reasons for this is that most companies are allowing their staff to access corporate networks through their smartphones and other personal devices. As a result, there is a possibility that they could bring threats to the environment.
The following are some of the top safety measures that can help in preventing mobile malware attacks on your devices:
Keep Your Devices Protected
Just like your computer, it is important that you should protect your personal devices. You should treat your mobile device as if it is a computer. The games and applications for mobile devices could include some threats. That is why it is worthwhile that you should verify its source. For instance, if the application is asking for more information than what is needed, then this indicates that you should avoid installing it.
Check the Security of WiFi Networks
It is important to check the security of WiFi networks before connecting to them, especially for iPhone owners who are needed for securing their data. This is because once you connect your iPhone to the internet, whether through Wi-Fi or network connection, it's already at risk. Using a VPN for iPhone owners can provide an extra layer of security when using public WiFi networks, as it encrypts your internet connection and hides your IP address, making it harder for hackers to access your personal information, so it is important to use a VPN when connecting to public WiFi networks to ensure the safety of your data.
Implement Bring-Your-Own-Device (BYOD) Policies
Although Bring-Your-Own-Device can be beneficial to businesses and employers, however, it can also create a potential risk. As a business owner, you should ask yourself, how can you control and manage the device of your employees who are accessing your corporate network? Most often, employees are the best defense when it comes to the theft of confidential data. Since employees are using their personal mobile devices, then they should follow the guidelines needed so that the company can comply with the regulatory requirements.
Update the Operating System of Your Device
It is essential that you should know how to update the operating system of your device. This may sound simpler than it actually is. When it comes to Android, updates are often blocked in a lot of ways. For instance, the manufacturer of the mobile device selects which particular models can be updated, Google is responsible for updating the operating system, or the mobile operator refuses to increase the bandwidth to support updates in the network. If you will not be able to update your Android operating system, then your device can become susceptible to potential attacks. That is why it is recommended that you should search for manufacturers and mobile operators that support updates.
Implement Encryption
Unfortunately, there is a greater risk than malware infection – losing your mobile device. To protect your mobile device, you should fully encrypt them so it will be impossible for hackers or anybody else from accessing your data. Also, it is mandatory that you should use a strong password on your SIM card and mobile device.
Get Your Applications From Trusted Sources
Some popular online stores such as eBay and Amazon, have their own apps. Before you start downloading these apps, be sure that they come from the company's official apps. You can check this by verifying the user reviews and developer information. Avoid installing apps that do not come from official stores.
Be Cautious of Text Messages
Text messages are sometimes the easy target for these threats. Thus, it is recommended that you should avoid sending sensitive information including credit card information or any other personal information via text. Additionally, there are also potential risks in emails, so email marketers should be aware of the essential email security guide.
Choose a Strong Password
Be sure to create a strong password on your mobile device. In case there is a failure in the sign-in attempt a certain number of times, the mobile device will be automatically disabled, and locked, or in some instances, all data will be deleted.
Check For a Padlock Symbol
If there is a padlock symbol on the browser's address, then it shows that you have a secured connection. Hence, when you are entering your personal data, be sure to check for this padlock symbol.