Viber Vs WhatsApp: Which One Should You Use?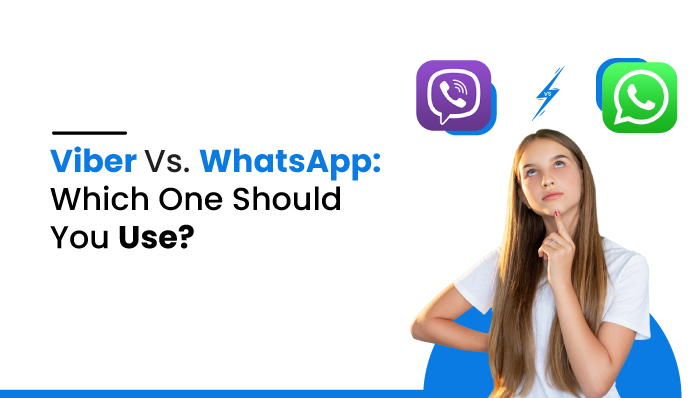 Viber Vs WhatsApp: Which One Should You Use?
When it comes to the debate about Voice Over Internet Protocol (VOIP) Service or also called messaging app, It's likely to come down to WhatsApp vs Viber. In terms of the services they offer and the prices they charge, WhatsApp and Viber are comparable. Both provide connectivity, usability, and security features. 
Regarding the user interface and how you communicate with other app users, there are some significant differences between the two apps. Though both are the same type of applications, they have differences. In this post, we'll get into detail about these differences to help you decide which messaging service is best for you.
Common Features
Let's start by looking at the common features you can expect while using Viber and WhatsApp. Get a fair idea of what both of these applications have to offer by looking at their following features.
Availability on Mobile and PC:
Both Apps are available on mobile and PC. Many users prefer to use these apps on mobile phones. They are available on android, windows, iOS, Mac, etc.  If your mobile is broken or isn't working, you can use the PC version. 
You can use the PC versions of Viber as well as WhatsApp;  you have to connect your number or account to the PC version to get started. And you can use it on all platforms without any cost. You can make international calls without any hesitation.
End-to-end encryption:
End-to-end encryption encrypts all kinds of data. It helps so that you can be sure that no third party, not even Viber and WhatsApp, will be able to see or listen to the messages you send.
This feature also protects audio and Video calling.
Groups:
On both of these platforms, you can create a group and add many people you'd like to communicate with. You can make audio and video calls along with text messages. You can create a group with friends for official works and many more.
Support for several languages:
Viber and WhatsApp have 30+ languages, so you can use them in any language you like. Viber only supports 32 languages, compared to 33 for WhatsApp. Both Viber and WhatsApp allow you to use various languages you prefer.
Share your Location:
You can share your location on Viber and WhatsApp. You can send your location to the desired person through these apps in private messages or in a group.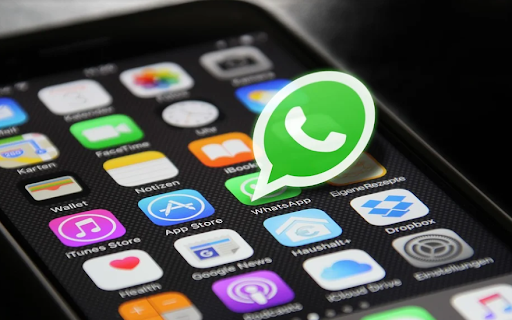 Differences between Viber and WhatsApp
Ads 
WhatsApp is ad-free, so you don't have to worry about popping unnecessary ads on your screen. You won't get distracted by ads while using WhatsApp. 
Viber, however, displays adverts on the interface, making it challenging to distinguish between original content and ads.
Personalization
WhatsApp is a wonderful messaging app option if you want an app whose appearance can be readily customized. Users of WhatsApp can alter the app's appearance by selecting a new theme. But this feature is not available on Viber.
Optimized for tablets
To give customers a better experience while using the app on a tablet, Viber is tablet optimized. Viber is a good option if you plan to use your messaging app on your tablet more frequently than on your phone.
Conversation Security
Viber does have a massive edge over WhatsApp in conversation security to secure a specific voice and video chat.
WhatsApp does not offer the option to selectively encrypt and hide each conversation as Viber does, and Viber has a secret and hidden chat feature that WhatsApp does not. 
Whatsapp does not have a secret or hidden chat feature like Viber, which allows you to send and receive temporary text messages that will soon expire.
Viber has a feature called Viber Out, in which even if the recipient does not have Viber, you may send free text messages to any number using the app. WhatsApp doesn't have a feature like this.
In What Aspects is Viber better Than WhatsApp?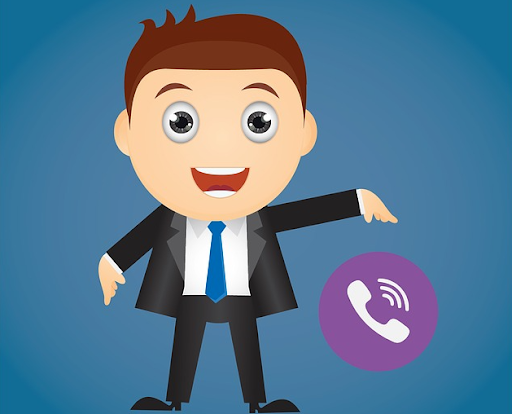 Communities

,

groups

, and

broadcast

lists are the group communication types. There are only a certain number of users in Group Chat. Communities demand an administrator and permit a various number of participants. You can simultaneously communicate with several contacts using broadcast lists. WhatsApp, in comparison, only provides Groups.

The demand for privacy is taken into account. Several choices are available to you to safeguard your data and visibility. Use

Hidden Chat to protect

your chat from anyone who could have access to your device (

with a PIN

). Secret Chat messages that self-destruct prevent your contact from forwarding or copying critical information. These functionalities are not available on WhatsApp.

Viber provides extra security features in addition to end-to-end encryption. "

Trust List

" of your

trustworthy acquaintances

can be made. These feature guards against message interception by outside parties. Read our evaluation of Viber's security features.

Viber and WhatsApp offer free phone and video calls to any contacts on your phone who have the app. However, you can call any number using the Viber Out feature (for a fee). WhatsApp does not currently offer this feature.

Additionally, Viber is entertaining

! Viber Games

: Invite your pals! In addition, there are numerous sticker packs for lively conversation, some of which are free and others that need payment. Although fewer than Viber, WhatsApp also offers stickers.
In What Aspects is WhatsApp Better Than Viber?
Even if Viber has many features, WhatsApp has advantages of its own.
WhatsApp is

simple to use

, and navigating its features is simple and clear. Additionally, the learning curve is lower, with fewer features, and Viber can appear more disorganized.

More people use WhatsApp: WhatsApp has almost

1,200 million users

, compared to Viber's about 800 million.
Read More: Top WhatsApp Spy Apps For Android
Who Is The Overall Winner?
Viber, in our opinion, outperforms WhatsApp in terms of features and functionality. And it is more general because it offers more options.
It is becoming increasingly well-liked worldwide and tops preference lists in some nations. However, given how widely used WhatsApp is, we will continue to follow the conflict between the two leaders in instant messaging apps. 
Even if WhatsApp may provide all of these in one way or another, it is not nearly as user-friendly as Viber. Second, Viber is unquestionably the safer app. You can choose to remain hidden from any of the contacts on your contact list, and you can even use a PIN to encrypt each individual chat. Viber is better than WhatsApp in terms of functionalities and features.