How to Track a Cell Phone Number on Google Map?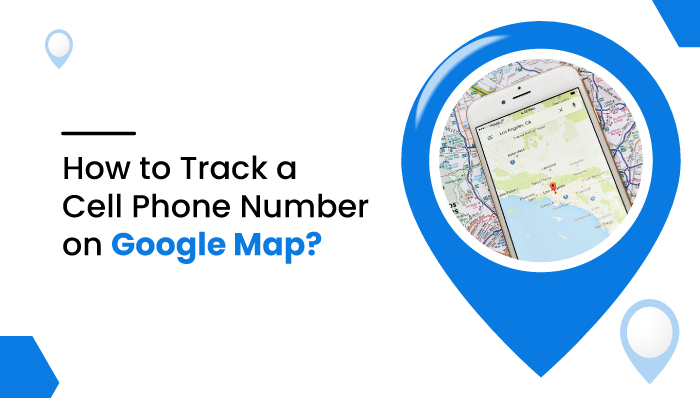 How to Track a Cell Phone Number on Google Map?
Ever thought about how can you track a cell phone number on Google Map? Tracking a cell phone refers to finding the position and location of the users as per their cell phone signals in maps. A tracker can check whether the position is movable or not of the cell phone. We can use GPS techniques for mobile tracking that check radio signals between all towers of networks and cell phones. You can also use the IMEI tracking technique to track a cell phone using its IMEI numbers. Or there are other apps that you can use to track cell phone numbers. Google Maps might be the easiest option to track cell phone numbers.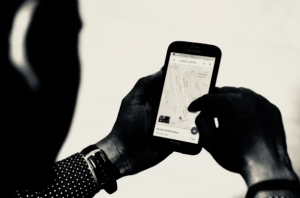 Google Maps is the application that already exists in our cell phone as a default; if not, we can install it from Google Play Stores. We can say that Google Map was developed by Google for providing driving directions to whoever uses the google map. It makes it easy for people to explore location, road maps, distance, and so on. Google maps enable location features that are most important for tracking the cell phone on google maps. 
Either you can track someone's cell phone on Google Maps, or you can track your lost cell phone using Google Maps.
Why are Tracking mobile numbers important?
Emergency moves:
You cannot be with your beloved one anytime. You might need to go to a certain destination and meet with strangers (risky) while working. So, it would help if you had someone you trust to watch your steps while you head somewhere for safety and emergency moves.
Tracking misplaced or lost phones:
It's frustrating if you lose your mobile phone, even if there are many cases of stolen mobile phones. But you can track your lost & misplaced cell phone by using tracking applications & techniques. You can probably find your lost phone, but the internet connection is important. 
Protect Kids: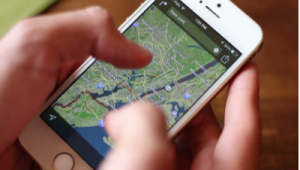 The mobile number tracking feature also helps with digital parenting too. Parents can keep an eye on their kids even if they are not together at the same place. Kids might unintentionally adopt unacceptable behaviors, so we help our kids and keep an eye on them.
Keep in touch:
Mobile tracking features help us keep in touch with our friends, families, employees & so on. We can monitor employees through mobile tracking. On tours, hikes, treks, etc., you can track each other's location so that no one can get lost.  
How to Track a Cell Phone Number on Google Map?
Google Maps allows us to use 'Location Sharing' features. The person must allow 'location sharing' features with you; otherwise, we cannot identify their location through Google Maps.
Steps to track a cell phone number on Google Map
Open Google Map on the device you want to track
The first and foremost thing to do is installing Google Maps on targeted cell phones, which we wish to track the location of. It can be anyone like friends, relatives or anyone. You also have to install Google Maps on your device. The Google map is already installed as a default app on some smartphones, but you need to install it on some smartphones.
Click on the main menu or profile and go to 'Location Sharing' features
Then afterward, we must first click on the main menu; there must be a hamburger icon for that. Then we need to go through a 'Location Sharing' option and click on get started for further process of tracking cell phones. Otherwise, it is not possible to track devices in Google Maps without sharing location.
After getting started the process, we got time to choose how long we wanted to track the device. If you don't want any interruptions, you can choose the 'Until you turn this off' option.  
Select your contact from targeted devices
You need to select your contact to give Google Maps access from the targeted device you want to track. You need to tap the person's profile with whom you want to share your location from the targeted device. Then one message will pop up; we just need to click ok to go further.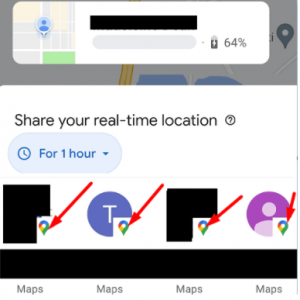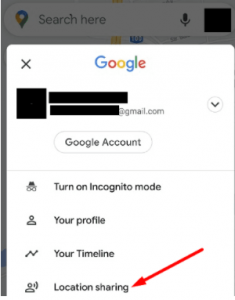 Send a link of track location from targeted phones
Now, you can send the link to track location from targeted phones to your own through email, text, or other messaging apps. People can find your current location by using that link.
Select and open link to track targeted device finally
Finally, you can use the link received from targeted phones. Now, you can open the link and track the person's cell phone by using Google Maps whenever you want on your mobile.
Simply, you can stop sharing your location if you want to. You need to open the Google Maps app and go on 'Location Sharing'; tap the person's profile with whom you don't want to share location now and tap the stop option to stop sharing location.
Conclusion
In conclusion, Google Maps is the best and simplest app to track another person's cell phone number. There are just a few steps mentioned above, need to be done to track other cell phone numbers by Google Maps. Tracking others' phones is important sometimes to keep an eye on people's movements like; children's, employees, friends, etc. So, to track a cell phone number,  the Google Map is the best option. But for tracking a location, the most important thing is sharing a location because if they didn't share a location, it is impossible in Google Maps to track a location. So, 'Location sharing' features play a vital role in making tracking cell phone numbers possible. 
Well, I also like to suggest MobileSpy, which controls excessive use of mobile or the internet. But MobileSpy also helps you get a GPS location as often as you wish and helps you get your current location instantly. So, MobileSpy is also the best solution to track devices. MobileSpy is mostly used in offices to track employee movements or parents' parental control over their kids.