How to know if someone blocked you on Viber?

How to know if someone blocked you on Viber?
Are you unable to text or contact any  user on Viber? Although you had a conversation with them recently, there is a chance  they blocked you.  The blog will mention some techniques to find out if you are blocked by the suspect user.
What is Viber?
Viber is a renowned social media platform with cross-platform capabilities for audio and video conversation and instant messaging. The features like end-to-end encryption, custom stickers, communities, disappearing messages, and numerous other options have made Viber stand out among other social media applications. This is why users around the globe prefer Viber; Viber has more than 800 million monthly due to its growing popularity. 
How to tell if someone blocked you on  Viber?
Almost all social media applications do not alert you if you have been blocked or removed from another's account. However, there are quite a few ways you can tell if they blocked you,
Check their status in group chat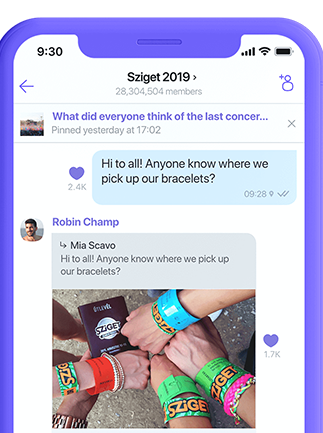 If you are on a Viber group or community with the suspect user, checking their status in the group chat will assure you if they blocked them. Follow the steps to conclude,
Open Viber app

Open any group chat you, and the suspect user are members of 

Send any text in the group chat
After some period, check if the person has replied to your text. If the person reacts to the other member's text but hasn't yet responded to your Viber messages, the person has blocked you. 
View the profile
Another best method to determine whether you are blocked or not and can't text the user is by inspecting their profile. If someone has blocked you, the profile will not be updated when you view them. To verify,
Open Viber App

View their profile picture on the chats. If their profile picture remains unchanged, they haven't blocked you yet.
However, if you want to cross-check this situation,
Launch Viber from another account

You are not blocked if the suspect user's profile picture is the same as your account. 
 If there is a change in the picture, there is a higher chance they blocked you on Viber.
Check from another account
You may have been blocked if you texted or called the user, and they haven't responded yet. However, this is not always the scenario. They could have taken a break or deactivated their account for a while. It would be best to use another Viber account and message them to overcome this tricky situation. Ask the help of your friend to check out the user's account and chat history.  Here is what you need to do, 
Open the Viber account  on your friend's phone

Add the suspect's number on the list if your friend is not in contact with the suspect user

Message to the person 
If the message is delivered and the suspect user replies to your friend's text, the suspicious users are still active on Viber. But, in your case, you are blocked if the  message is not delivered or the text is responded to. You can also check the last time or date on both accounts.
Delivery Status
Messages sent to users that have blocked you appear to be sent rather than delivered or seen. If you see them online on other social media, but the status is just sent, there is a probability the user blocked you. Usually, Viber will show the status of the conversation as delivered or seen if you are not blocked.  
Make a call to the person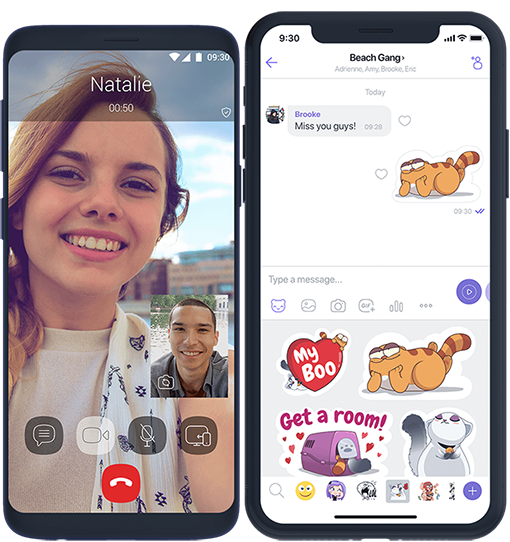 This is another approach to remove the doubt about your social media blockage. If you start feeling suspicious about the user and want to come to a conclusion, try calling them through Viber. Here's how you do so,
Launch the Viber app on your cell phone

On the list of conversations, Click on the suspected user's chat  

Click the Audio or Video call on the top right of the screen
If the screen says Ringing, you are not blocked. However, if the screen shows Calling, there could be multiple scenarios. The person may be offline, have deactivated or deleted the Viber app, or maybe eventually blocked you.
 It would be better to call the person from a different account to verify this. Now, If the screen shows Ringing instead of Calling, unfortunately, you are blocked by the user. Nonetheless, the user could have made changes to your account settings alone.
How to confirm someone has blocked me on Viber?
There can be numerous reasons you cannot have a conversation with the user. They may be offline, deactivated their account, changed their user settings, or even deleted their account. The above-given methods are only a particular sign if they have blocked you, but it would be better not to jump to a conclusion asap. 
We recommend you contact them through other social media platforms or talk to them personally if you know them well. You can also ask another friend to text the suspect user. If your friends receive texts and calls asap but not yours, it's a negative sign. But, the user does not respond to you or your friends; there can be other issues.  
Bonus Tip: How to backup Viber messages? 
It hurts when people block you on Viber. To overcome this situation, it would be better to keep your Viber chat history, photos, videos  or other Viber data safe via Viber Backup. Here's how you backup your Viber conversations,
Backup Viber messages on Android
Launch the Viber app

Click "

≡

"/

More

on the bottom right of the screen

Tap

Settings 

Go to

Account

Select Viber backup. Connect to Google drive if you haven't and follow the on-screen instructions
Backup Viber messages on iPhone
Open Viber Settings on your iPhone

Tap

More

in the bottom right corner.

Press the

Viber Backup 

Tap on

Back Up.

Viber conversations are now backed up to iCloud.
Conclusion:
I believe this blog will be helpful to determine if someone has blocked you on Viber. However, remember, if you are unable to contact someone doesn't necessarily mean you are blocked. They may have taken a break from social media, deactivated their account, or even deleted it. It would help if you asked them in person about the issue. 
Read More: Viber Safety: Is Viber Safe?
Frequently Asked Questions (FAQ)
Can I text someone if they blocked me on Viber?
Unfortunately, no. You can neither text nor call them if they blocked you on Viber. To have a conversation, The user who blocked you on Viber should first unblock you. 
How to block someone on Viber?
It's very easy to block users on Viber. To block someone on Viber,
Open the Viber app

Tap the user's chat you want to block on Viber

Tap "

⋮

"on the top right of the chat

Click

Chat info

Scroll down and click

Block the contact
Can we see the online status if someone blocked us on Viber?
No, you will be unable to see the online/offline status of the user that blocked you, and you can neither view the last seen date of the user. 
Is Viber safe?
Viber should be one of the safest social media platforms. Viber is end-to-end encrypted and has a message deletion feature, a hidden number and chat option, and even a disappearing message feature.