10 Best Apps For Business Professionals to Simplify Work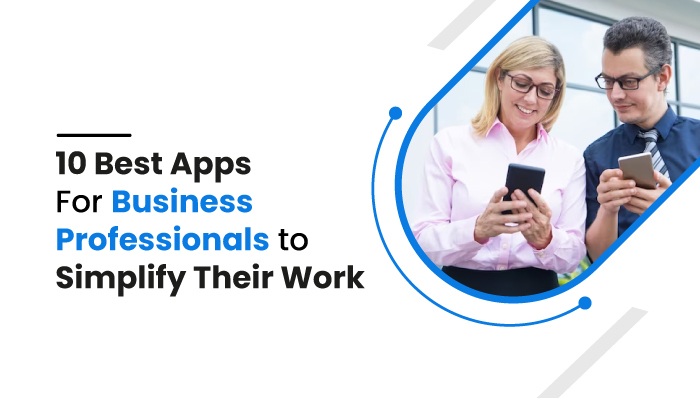 10 Best Apps For Business Professionals to Simplify Work
Many companies are turning to application outsourcing to reduce costs and focus on their core business activities. As a busy professional, you're probably handling a lot of tasks both at work and in your personal life. In order to minimize stress, even the tiniest effort goes a long way. Luckily, numerous programs and mobile apps have become staples for many executives seeking to streamline their workflow or maintain their mental well-being. We've rounded up the 10 Apps For Business Professionals to Simplify Work.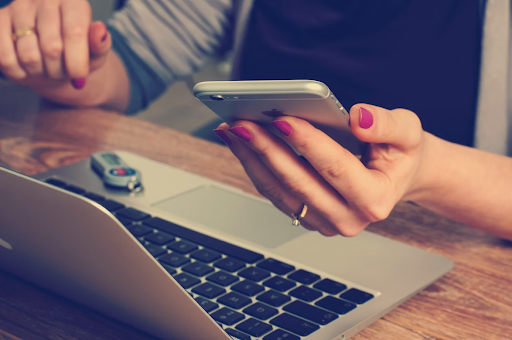 How to Simplify Work: Top 10 Apps for Business Professionals
#1 Forest
Take control of your productivity by eliminating phone distractions. With Forest, a 30-minute task-focused app, you can achieve your goals and grow a virtual tree. Avoid using your phone during that time frame to reap the benefits of a flourishing tree. But beware, should you succumb to distractions, your virtual tree will wilt. Boost your productivity and cultivate a lush forest with the best app around. Try Forest today.
#2 Jive Mobile
Are you constantly on the go and can't be tied down to your desk from 8-5? Look no further than Jive Mobile – the ultimate Hosted VoIP mobile app on the market. With Jive Mobile, you can access your business phone from your personal cell phone while out of the office. This means you can make calls, send messages, and even conference with coworkers and clients without needing to use your personal cell phone number. Stay connected to your work no matter where you are with Jive Mobile.
#3 PDF Scanner
One way to increase your productivity is to use a PDF scanner. Thanks to the scanner app, you can convert a physical document into a digital copy in seconds. Just download PDF Scanner App for IOS, launch the app, and use your camera to scan a document. Scan docs just got as easy as it gets.
#4 Todoist
Organize your work life with ease with Todoist. Create tasks, projects, and sub-projects, set due dates, and priorities, add comments and labels, and set reminders – all in one app. With over 10 platform extensions, it syncs seamlessly across all your devices, keeping you on track and informed no matter where you are. Collaborate with colleagues by sharing and assigning tasks. Todoist enables you to discuss project details on any device or platform, so you can stay connected and productive on the go.
#5 Trello
Trello is the solution to keeping your entire team connected, whether they're on the go or working in-house. With a vast majority of our employees traveling to different job sites, communication is key in keeping everyone informed about the latest updates and progress. This app allows us to communicate instantly so that we can stay in touch with one another and solve problems together, all while keeping our clients in the loop. Say goodbye to endless email chains and hello to a streamlined communication platform with Trello.
#6 Slack
Slack is the ultimate business app for internal communication. No more lost discussions in endless email threads. With project channels, all team communications are shared in one feed, making it easy to find what you need with the simple search function. Time management has never been more efficient.
#7 Pocket
Do you find it challenging to stay focused when using your phone or computer? Tempting videos, tweets, articles, and websites can be overwhelming. Our solution: store them away for later. Don't worry – they'll be waiting for you at your next break. Stay productive and save the distractions for lunchtime.
#8 Jive Mobile
Stay connected with your office even while on the go! With Jive Mobile, the top Hosted VoIP mobile app available, you can access your business phone from your personal cell phone to easily make calls, send messages, and even conference with coworkers and clients. No more giving out your personal phone number for work calls. Optimize your productivity by staying connected wherever you are with Jive Mobile.
#9 Trillian 
Trillian simplifies communication by reducing the clutter of emails in my inbox. I use Trillian to connect with both full-time team members and contractors. With Trillian, I can easily stay up-to-date with my team without worrying about missing important emails. Communication has never been more streamlined.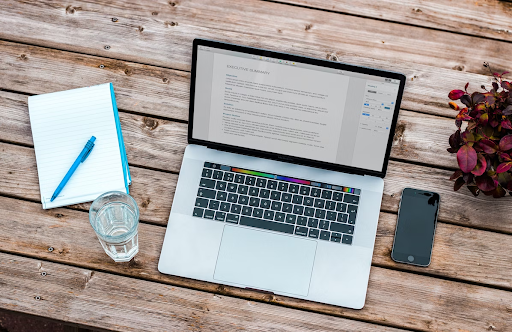 #10 Calm
Looking for a way to ease anxiety and improve mental health? Look no further than the Calm meditation app. Whether you're feeling isolated or just want to be more present with your loved ones, meditation can help. And with research showing that it can even help with chronic pain and high blood pressure, there's never been a better time to give it a try. Don't wait – start your journey to peace of mind today with Calm.
Conclusion
In the digital age of today, business professionals are relying on apps and other technology to help streamline their businesses. With the 10 apps discussed in this article, you can increase efficiency and reduce costs so that you can focus on what is most important: making sure your business runs smoothly for your clients and customers.
Automation tools such as Zapier will take some of the tedious busy work out of your day while accounting software like Quickbooks will keep track of finances. When it comes to communication needs, Slack and Zoom provide cost-effective solutions. Finally, task management apps like Trello and Wrike help business owners take control over projects large and small.
Whether you're a freelancer or running a full business with a team to manage, by exploring some of these great app options, you can free up time to focus on the bottom line: helping bring success to your business.